We've gotten the chance to review the Beelink SEA Android TV box, a new Android box with a few premium features. Read about it below.
June 24th Update: We have a second Beelink SEA to giveaway, simply to someone who wants to get active and post in our brand new Kodi message board. Click here for the details.
Update: Get the Beelink SEA for only $79.99 with the promo code GBSEAI6 by clicking here.
The Beelink SEA is a new Kodi box, released at the end of 2016. The majority of the Android TV boxes we review on this site have the Amlogic S905 or S912 CPU chip, which has dominated the market over the past year. The Beelink SEA box has a Realtek 1295 CPU, a brand new made-for Android CPU chip optimized for Android TV.
The SEA meets the specs required for Kodi 17, which does not support Android 4.4 anymore and shatters them in a few respects as well.
Like the Beelink GT1, which we've also reviewed, the box is sleek and smooth and not as generic as other Android boxes in the market. The infrared remote control that comes with the Beelink SEA can be synced to control your TV and has shortcuts to launch a web browser and Kodi.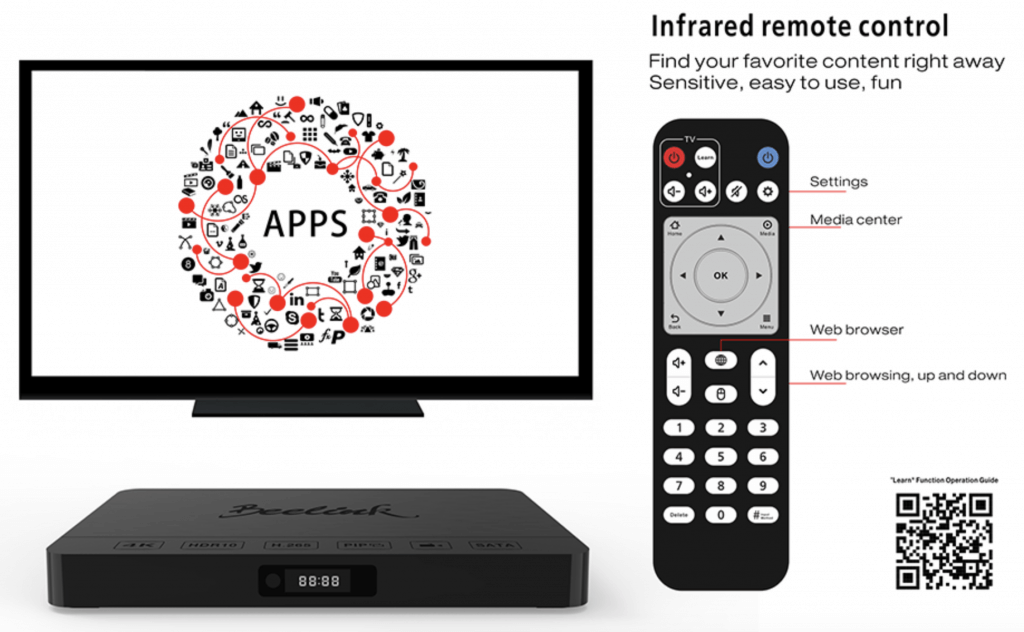 Specs for the Beelink SEA are as follows:
Beelink SEA Specs
Realtek 1295 CPU
Android 6.0 OS right out of the box
2 GB of ROM
32 GB Hard Drive by default
Dual-band wifi (2.4ghz and 5ghz)
HDR video processing for best quality
HDMI IN port allowing you to display a video stream from an outside source within your box.
Removable hard disk, allowing you to install your own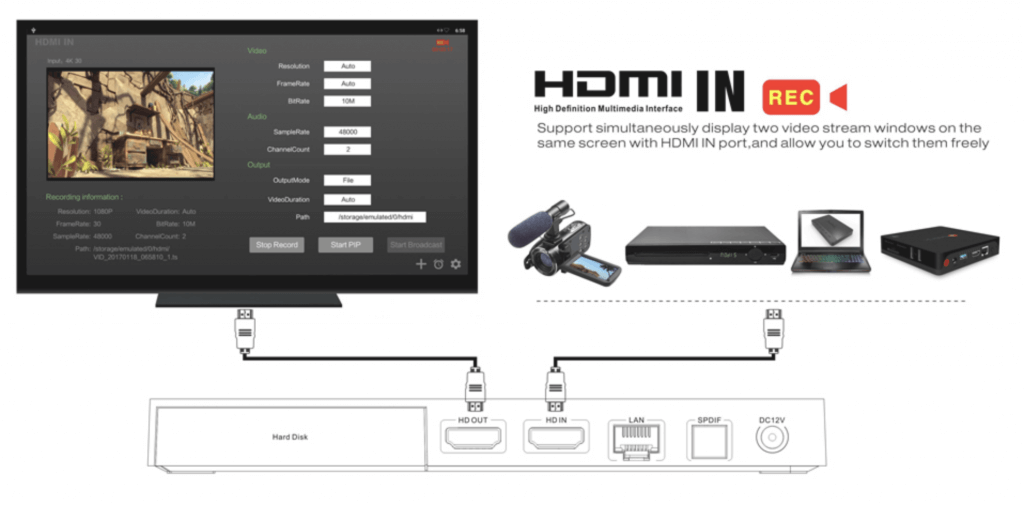 As you can see, the Beelink SEA has a few features that no other Kodi box on the market has. The best part is that it still only has a $99 price tag, which is great for a 2017 box with its specs.
If you are interested in learning about or buying the Beelink SEA, click here to buy it from Gearbest today, which ships all around the world. Get it for $79.99 with promo code GBSEAI6
__
Beelink SEA Giveaway 
As with all Android boxes we review, we want to give it away to one lucky follower! With all of the controversy and stress in Kodi land lately, we wanted to focus attention on one of our affiliates.
Stadium Help is dedicated to posting concert, stadium, and tour information. Everybody loves music and every year, hundreds of artists tour around the world performing. Stadium Help gives you information on tickets, tour dates, openers, setlist, merchandise, and more.
To enter for a free Beelink SEA, simply:
Go to Stadium Help
Go into any post and use the "Share" icons on a post to share it on your Facebook, Twitter, or Pinterest accounts.
We will pick one person who shares a post and give them a free Android TV box for helping us spread the word on Stadium Help to their friends. Share multiple posts to duplicate your changes of winning.
Click here to go to StadiumHelp.com
With Snoopers Charter and other internet privacy concerns, hide yourself on the internet with a reliable VIP VPN service like IPVanish. A VPN can make hide your internet traffic and make you appear as if you are from anywhere in the world. We offer 53% off IPVanish, has some advantages too:
Native apps for Android TV, Android, iOS, Mac, Linux, and more
Tier 1 hardware (no speed slowdown)
Log-free, so you can't be tracked
7 day money back guarantee
The ability to be configured right at your router, for a hassle-free experience.
If you are interested in signing up, receive an automatic 53% off your first IPVanish bill by clicking here!
Beelink SEA Android TV Box Review + Giveaway
was last modified:
June 24th, 2017
by