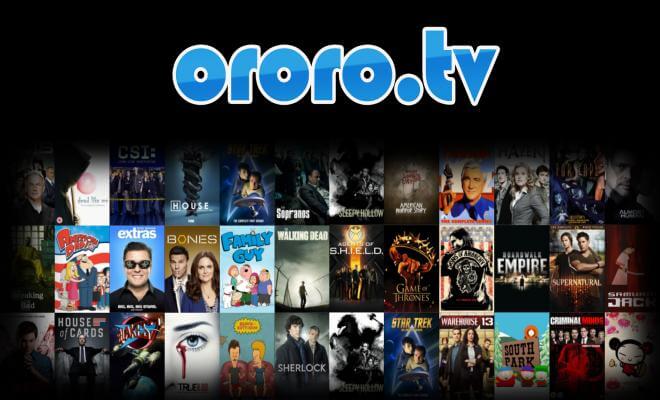 Featured: Kodi Ororo.tv Add-on; Subtitles
The Kodi Ororo.tv add-on is a great reliable source for TV shows and movies and it includes multiple subitltes for each stream! Read more about the Kodi Ororo.tv add-on below!
January 29thUpdate: Ororo 2.2.9 is now in the lambda repo and is available for update! There were a few site changes, so the add-on fixes those errors and syncs everything up again. If your version of Ororo.tv is not working, making sure you have the latest 2.2.9 update! Ororo.tv should automatically update the next time you launch Kodi or follow the instructions below!
Let us know on Twitter and Facebook how the new version is working for you.
___
December 18 Update: jsergio has added functionality for watching ororo movies to the add-on and after a few minor releases, the Ororo.tv Kodi add-on is in a good place for the holidays at version 2.2.7.7.
Ororo.tv TV shows has a limit of 2 episodes per day under a free account, but unlimited movies. So far, here are the features that have been added to the add-on:
Kodi Ororo.tv 2.2.7.1-.7 Change Log
Support for watching movies through Ororo.
Subtitles for movies have been added
Movies have metadata information
There is a paginated list for movies only
Added the ability to clear cache to fix any script error bugs and incorrect listings
There is an updated notification when the movie fails to play
Playback bugs have been found and fixed
If you want to try out Ororo.tv 2.2.7.7, click here to download the add-on. We will update everyone when this version goes into lambda's repo, though there are no guarantees because this is a "test" version.
___
Originally in the lambda repo, the Kodi Ororo.tv add-on has gone through some ups and downs. Due to the increase in popularity of Kodi, the administrators of the Ororo.tv website blocked Kodi traffic from using the website to stream. Now, after some negotiations back and forth, the Kodi Ororo.tv add-on is back up and running with a few rules!
Kodi Ororo.tv features
In order to use the Kodi Ororo.tv add-on, you must register for an account on the

Ororo website

.
Free accounts get to watch two TV episodes per day.
Paid accounts get to watch an unlimited number of streams per day. A paid account is 5 EUR per month and cheaper if you subscribe for long-term.
Free accounts can only watch TV episodes at the moment. In the future, free accounts will be able to watch an unlimited number of movies per day.
Part of the charm about Ororo.tv is that each stream contains multiple subtitle files for different language subtitles in case you want to read along in a different language. You can toggle these languages by pressing the subtitle button in the official Kodi remote app or by clicking the subtitles button in your playback menu.
The measures above are designed so that Kodi users do not abuse the bandwidth of the website. These features in the Kodi Ororo.tv add-on are factors that make it a reliable Kodi streaming add-on!
If you are interested in checking out the add-on, check out our guide below! Note, the lambda repo also contains an Ororo.tv add-on but it is not updated and will not work. Uninstall the add-on from the lambda repo and then install using the instructions below.
Kodi Ororo.tv How To Install Guide
Open Kodi and navigate to SYSTEM > File Manager > Add Source > None
Type the following EXACTLY http://http://fusion.tvaddons.ag and select Done
Highlight the box underneath and enter a name for this media Source like "Fusion". and then click OK
Go back to your Home Screen and then to SYSTEM > Add-Ons > Install from Zip File > "Fusion"
Select xbmc-repos > english > repository.lambda-x.x.x.zip and wait for the Add-on enabled notification
Select Get Add-Ons or Install from Repository (on Isengard) > lambda Add-on repository > Video Add-ons >Ororo.tv (2.2.7) > Install
Wait for Add-on enabled notification
The first time you use the add-on, you must hover on it, press menu, add-on settings, and enter in your username and password you used to sign up for the Ororo.tv website.
How do you like the Kodi Ororo.tv add-on? Let us know on Twitter and Facebook!
Featured: Kodi Ororo.tv Add-on; Subtitles
was last modified:
February 1st, 2016
by