Our 2017 Usenet information guide below is designed to help new users discover Usenet. Check out our easy Easynews tutorial for Usenet. Curious? Read on below.
In 2017 Usenet is still the number one method downloading audio and video files. For Kodi users, think of Usenet as an alternative to torrent-based addons such as Quasar and multi-source scraping addons such as Exodus.
Torrents rely on you to share your connection with other 'peers' so that everybody can stream off of one another. This causes issues because internet service providers have started to monitor and watch for torrent connections.
Multi-source scraping addons scan the internet for usable links, however movie & TV companies are doing the same and often remove these links with DMCA requests. This is why Exodus is great for new and current stuff, but not so much the older or more obscure you go.
Usenet doesn't have either of these problems. Files are stored on private servers you access with your account. They aren't indexed, so files stay up virtually forever, allowing you to access more media than any other source.
2017 Usenet Information Guide
In 2017 to use Usenet, you need a provider.
Best 2017 Usenet Provider – Easynews Tutorial
We've done the digging so you don't have to. Easynews is the best Usenet account to get yourself started with. In addition to being a long-running Usenet provider, Easynews has good integration into Kodi, smart apps, and does NOT require a desktop client to search, view, and download files. Their classic plan offers 20GB per month, or approximately 60 hour long TV shows, more than basic users should ever need.
Click here to sign up for Easynews (free 14 day trial)
When you log into your Easynews account, you can search for files using the search bar under Find Articles. Easynews automatically scans all of its Usenet groups for a match. You can click on a link to start watching in your web browser or right link to download the file to your computer.
And that's it – setup is quick and painless. You now have access to a premium 2017 Usenet service as an alternative or additional option for viewing media.
Let us know on Twitter or Facebook if we can help you out if you have trouble with our Easynews tutorial! Visit our home page for more Kodi information.
PROTECT YOURSELF ON THE INTERNET
Sign up for a premium Kodi VPN and access the internet unrestricted. We offer exclusive discounts for two services – IPVanish and NordVPN. Both are respected in the Kodi community & have some great features for users:
Apps for Android, iOS, Mac, Linux & more
Zero Logs
Unlimited bandwidth
Tier 1 hardware (no speed slowdown)
Access to servers hundreds of VPN servers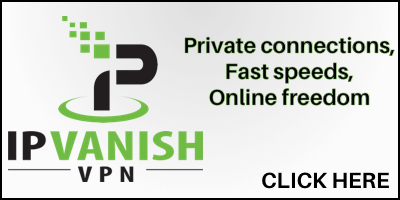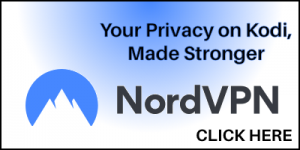 2017 Usenet Information Guide: Easynews Tutorial
was last modified:
May 10th, 2017
by