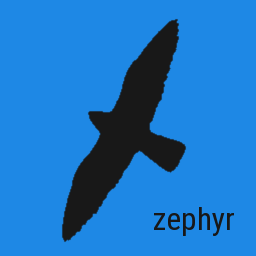 Featured: Kodi Arctic Zephyr Skin (Clean, Elegant)
Click here to read our feature on the Kodi Arctic Zephyr skin, a clean and elegant skin that will transform your Kodi interface into an impressive modern look.
A hot topic in the Kodi community is "which is the best build to load". When I tell people I've stopped using builds, the first response is always "well how do you get your setup to look good? The default skin is too boring and not customized enough". The truth is, builds load a ton of unnecessary add-ons that you will never use or aren't updated anymore. Every time Kodi checks for add-on updates and processes informational updates, it has to go through every single add-on you have, regardless of whether you use them or not.
Instead, I recommend only downloading the add-ons you USE (KodiTips.com has reviews of nearly all popular add-ons) and installing a nice skin like the Kodi Arctic Zephyr one to complement the look of your device.
Have a look at the screenshots of the Kodi Arctic Zephyr skin below. Some of the things I like about it are:
The main screen is simple and clean. You don't have to endlessly scroll left and right to find the submenu you want to go into.
Each menu item (Music, Live TV, etc) can have a customized submenu which is accessed by pressing down.
Each library page has multiple clean display options
The main menu and submenu are easily customizable in the Skin Settings. Entries can be removed, added, and rearranged via the four buttons that appear on your selected entry.
In the submenu settings, you can select the action that each link does such as which add-on it opens.
So you see, you don't need a special build to give your Kodi a fresh look. The Kodi Arctic Zephyr skin is easily customizable, clean, and modern. To install the skin, follow our guide below!
Kodi Arctic Zephyr Install Guide
From the Kodi main menu, navigate to SYSTEM > Appearance > Skin > Get More
Select Arctic Zephyr and click on Install.
When prompted to switch to that skin, click Yes.
Let us know on Twitter and Facebook if you use the Arctic Zephyr skin and if you don't, what other skins you like!
Featured: Kodi Arctic Zephyr Skin (Clean, Elegant)
was last modified:
January 7th, 2016
by