The 2018 Winter Olympics take place from February 9 – 25 and features all of the top winter sports and activities. Find Olympics Kodi streams today and watch every medal be awarded throughout the event. Read the details in our guide.
Find the best Olympics Kodi streaming information with our guide below and watch the worldwide event to celebrate unity, sports, and the entire world. This year, there are 102 events for 15 winter sports. Almost 3,000 athletes are competing from 92 countries around the world.
The 2018 Winter Olympics are being held in PyeongChang, South Korea, which is just 60km south of the border to North Korea. This comes at a time when worldwide tensions are at an all time high due to North Korea's missile program decisions which have effected world politics for the last number of years.
2018 Winter Olympics Kodi Channels
The 2018 Winter Olympics are being broadcasted on a number of local television channels around the world. Some of the more common Olympics Kodi streaming channels are as follows:
United States = NBC
United Kingdom = BBC, Eurosport
Europe = Discovery Communications, Eurosport
Canada = CBC, Bell Media (TSN), Rogers Media (SportsNet)
Asia = Dentsu
Australia = Seven Network
China = CCTV
Greece = ERT
Spain = DMAX
Sweden = Kanal 5
So in order to find the best Olympics Kodi streams, a public source on the internet must broadcast one of the channels above.
NOTE: Kodi only knows how to search links on the public internet. Kodi addons or its developers have no control over these links, so please don't ask them for any help.
2018 Winter Olympics Kodi Geo-Blocking
Note that some of the addons and channels listed below are geo-blocked outside of a specific region. If you want to protect your connection and appear as if you are from another region, consider signing up for a VPN using the information below.
PROTECT YOURSELF ON THE INTERNET
Sign up for a premium Kodi VPN and access the internet unrestricted. We offer exclusive discounts for two services – IPVanish and NordVPN. Both are respected in the Kodi community & have some great features for users:
Apps for Android, iOS, Mac, Linux & more
Zero Logs
Unlimited bandwidth
Tier 1 hardware (no speed slowdown)
Access to servers hundreds of VPN servers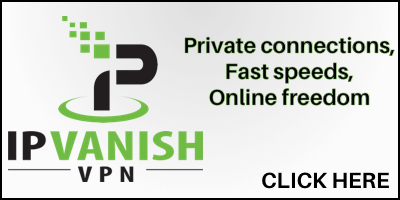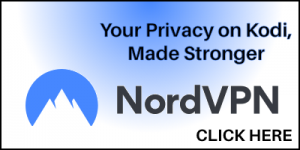 Click here to learn more about Kodi VPN protection
2018 Winter Olympics Kodi Addon Types
Kodi streams generally fall into 3 different categories:
Official addons, geo-blocked
These addons provide official and legitimate streams to channels with Olympics Kodi streams, replays, and content. They are broadcasted on the internet straight from the TV network and anyone with access will enjoy HD and buffer-free streaming. Geo-blocked streams are restricted to a specific area, often the country that the channel is broadcasted from.
If you live outside of this area, you'll need a VPN to access and you should look at the information above. This is okay because geo-blocking also limits the number of users who can access the stream, which means less chance of buffering as the stream gets overloaded.
Official addons, public
These addons, like the ones above, are also channels broadcasted on the internet from the official stations. Unlike geo-blocked addons, public ones are available to anyone on the internet. Be aware, the more users who stream from these addons, the more chance the server can be bogged down which will introduce buffering to the end user.
Unofficial Kodi Addons
Unofficial Kodi addons are search engines to the public internet. They pull back any stream they search for and find on the internet, present Olympics Kodi streams for all. These llinks will be either direct stream links or acestream links.
Direct stream links can be overloaded when lots of users are connected, which can lead to buffering even on the best of connections. Acestream links distribute bandwidth amongst all watchers to eliminate this buffer. However, acestream links also expose your connection to others, so the use of a VPN is recommended.
2018 Winter Olympics Kodi Streams
The following addons have 2018 Winter Olympics Kodi streams:
Official Kodi Addons
NBC Sports Live Extra 
Provides official NBC Sports Kodi streams, allowing you to watch the entire Olympics. This addon is geo-blocked to the United States, so you'll need that VPN if you live outside of it. You'll also need a valid TV provider login, which we can't help you with but one of your "family members" might be able to.
CBC Olympics
The CBC Olympics Kodi addon offers live streams, replays, highlights, and all of the Olympic action you need. CBC is Canada's official Olympic coverage channel, so it is geo-blocked to Canada. Enable your VPN and connect to a server in Canada before you access the addon.
Sling TV
Requires a subscription in order to access, but Sling TV will have uninterrupted coverage of the entire Winter Olympics.
Playstation Vue
Similar to Sling TV, Playstation Vue will offer uninterrupted HD coverage of the Winter Olympics on Kodi.
Unofficial Kodi Addons
The following unofficial Kodi addons may have Olympics Kodi streams:
Hopefully that's enough information to get your started finding quality Olympics Kodi streams.
Let us know on Twitter or Facebook if we can help you out!
PROTECT YOURSELF ON THE INTERNET
Sign up for a premium Kodi VPN and access the internet unrestricted. We offer exclusive discounts for two services – IPVanish and NordVPN. Both are respected in the Kodi community & have some great features for users:
Apps for Android, iOS, Mac, Linux & more
Zero Logs
Unlimited bandwidth
Tier 1 hardware (no speed slowdown)
Access to servers hundreds of VPN servers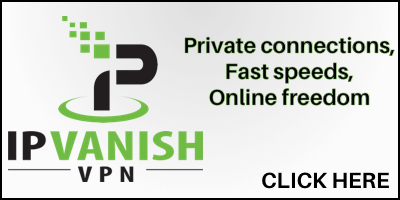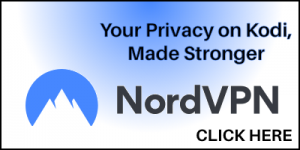 Click here to learn more about Kodi VPN protection