[et_pb_section admin_label="Section" fullwidth="on" specialty="off"][et_pb_fullwidth_menu admin_label="Fullwidth Menu" menu_id="2132″ background_color="#31afe1″ background_layout="dark" text_orientation="center" submenu_direction="downwards" fullwidth_menu="off" dropdown_menu_animation="fade"] [/et_pb_fullwidth_menu][/et_pb_section][et_pb_section admin_label="Section" fullwidth="on" specialty="off" transparent_background="off" allow_player_pause="off" inner_shadow="off" parallax="off" parallax_method="off" custom_padding="||0px|" padding_mobile="off" make_fullwidth="off" use_custom_width="off" width_unit="on" make_equal="off" use_custom_gutter="off" gutter_width="3″][et_pb_fullwidth_post_title admin_label="Fullwidth Post Title" title="on" meta="on" author="off" date="on" categories="on" comments="off" featured_image="on" featured_placement="above" parallax_effect="on" parallax_method="on" text_orientation="center" text_color="dark" text_background="off" text_bg_color="rgba(255,255,255,0.9)" module_bg_color="rgba(255,255,255,0)" title_all_caps="off" meta_font_size="14″ use_border_color="off" border_color="#ffffff" border_style="solid" title_font="Abel|on|||" title_font_size="36px" meta_font="Abel||||"] [/et_pb_fullwidth_post_title][/et_pb_section][et_pb_section admin_label="section" transparent_background="off" allow_player_pause="off" inner_shadow="off" parallax="off" parallax_method="off" custom_padding="0px|||" padding_mobile="off" make_fullwidth="off" use_custom_width="off" width_unit="on" make_equal="off" use_custom_gutter="off" gutter_width="3″][et_pb_row admin_label="row" make_fullwidth="on" use_custom_width="off" width_unit="on" use_custom_gutter="off" gutter_width="3″ padding_mobile="off" background_color="#ffffff" allow_player_pause="off" parallax="off" parallax_method="off" make_equal="off" parallax_1="off" parallax_method_1="off" parallax_2="off" parallax_method_2="off" column_padding_mobile="on"][et_pb_column type="2_3″][et_pb_text admin_label="Text" background_layout="light" text_orientation="left" text_font="Abel||||" text_font_size="18″ use_border_color="off" border_color="#ffffff" border_style="solid"]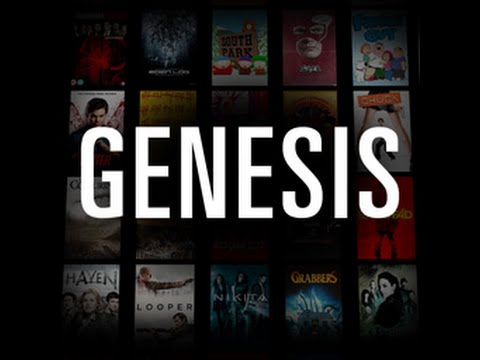 Kodi Genesis Add-on – The best source for watching every movie and TV show
If you are a new to Kodi and are looking for the best video add-on available, have a look at Genesis. Genesis will allow you to watch every single TV show and movie you can think of!
This post will not have instructions on how to get Genesis. For that, please check out Michael SEO's blog for all of the details on how to install Genesis from the lambda repository.
Instead, I will show you some tips below that I have learned for optimizing Genesis.