Are you looking for a working Terrarium TV alternative? Come and try the TVZion Android TV and Amazon Fire app today, which is packed with features and working sources to check out.
A lot of users have been looking for a Terrarium TV alternative since the popular Android APK pulled the plug back in September and is no longer usable.
A couple of modded TTV versions have come out to reverse the force that disables the app. It's great to see that some NEW APKs are now coming out to replace TTV.
The TVZion Android app is an APK that you can load onto any Android device such as a phone, tavlet, or TV Box. Similar to third party Kodi addons that scrape the public internet for media, TVZiondoes the same thing without requiring the Kodi interface for media playback.
As of the 3.4 update, TVZion contains the largest Trakt integration amongst all Android APKs or Kodi addons, Check out the full features and updates list below.
TVZion is a media and title interface. It uses an Android media player, such as VLC or MX Player, to playback files.
TVZion TV Features and Recent Updates
TVZion v3.4 Update – Big Trakt Improvements!
The latest version fo the TVZion Android App is v3.4 with the following changes:
[Introducing] Brand new Zion home – Now customize home widgets from TMDB, Trakt and more. Long press any home widget title to add/remove/modify your own customized home.

[Introducing] [Trakt] Trakt Browser – Now browse your Trakt Collection, watch list, history, lists, liked lists, featured lists as well as public Trakt trending, popular, collected, watched lists right from Zion home. Use the top left drop down to access Trakt browser.

[Introducing] Hide caught up content – When enabled it'll only show you content with episodes you haven't watched yet. [Settings > App management > Watch list > Hide]

[Optimized] Media tiles scrolling performance. MiBox/Oreo app lag fixed.

[Added] Option to change home tile sizes. Settings > Visuals > Home tile %

[Added] Sort watch list by last aired.

[Added] More Auto-play link count options.

[Added] [Trakt] Watched episodes will now show as watched in episode list.

[Added] [Trakt] Now mark/unmark episodes as watched in your Trakt profile by long pressing episode item (landscape) or long pressing play button (portrait).

[Added] [Trakt] Option to add item to Trakt (watch list, collection) when watch list button is long pressed.

[Added] [Trakt] Option to skip importing watched movies from Trakt.

[Optimized] [Trakt] Trakt start up sync time.

[Fixed] Resolvers [+1].

[Bugfix] TMDB year filter bug.

[Bugfix] CAM quality filtering was broken.

[Bugfix] [Trakt] Streamed episode/movie was not being reported to Trakt.

[Bugfix] [Trakt] Some items were not being imported from Trakt.

[Bugfix] [Trakt] Big Trakt accounts were not syncing.

[Bugfix] [Trakt] Trakt was always one episode behind.

[Bugfix] [Trakt] Start up Trakt sync was broken.
This update should make Trakt users very happy. Overall, A lot of features in this update are not available in any other apk (at least for the time being, I'm sure other apks will bring these eventually if they are useful).
TVZion v3.3
The last version of the TVZion Android app is v3.3 with the following changes:
[ZionClub only] Show season pack support added for cached torents. This means that Zion will not look for the intended episodes inside of full season cached torrents and serve the link when found.
[ZionClub only] 8 high quality sources added
12 new sources added for all users
RapidVideo resolver added
Link badges support. Badges for torrent links, HLS, ZionClub, etc. More badges like 5.1 sound coming soon.
Disable RD for hosters option
Optimized link list shuttering
TVZion v3.2.1
Version 3.2 of the TVZion Android app comes with the big addition of cached links for all users!
What this means is the first time a good working link for a title is found, it is cached onto the TVZion servers. The next time a user goes to launch the same title, it can be quickly pulled from cache and played without having to download it from the file host.
As more and more users use TVZion, this should mean a massive database of working links for all!
Initially, this feature was developed for ONLY ZionClub members, but it is a feature that will benefit from being used by a lot of users.
So, enjoy this feature for free!
TVZion APK Features
The TVZion Android APK boasts the following nice features:
ChromeCast: Yes
Real debrid: Yes
Animes: Yes
External players support: Yes
Android TV optimized: Yes.
Minimum android version: Android 5.0+ (Lollipop)
Absolutely amazing UI
Android TV Leanback suggestions support (Nougat +)
Continue watching tiles on your Android TV home:Currently this feature is supported only Android TVs till Android Nougat. Nougat+ devices will be supported soon.
All at home:Your TVZion home consists of endless scroll lists. Love Sci-fi? It's there, love Documentaries? It's there as well. Lists are endless, so you never have to leave the home
Play random episodes in one click
Easiest episode browser there is:TVZion automatically scrolls to the last episode when episode list is open. Continuous episode list, no need to select seasons. (But of course, you can if you want to)
Special content sections in TVZion home.

Up next section
New in HD section
Airing today section
Recently aired section

Filter content by genre, year filters with sort by popularity, release date options
Customize thumbnail
Change grid size
Choose between poster/screenshot thumbnails
Disable texts on thumbnails
Trailer support
10+ Resolvers [More coming]
15+ Sources [More coming]
Check out our TVZion Android install guide below. Underneath that, we've posted from screenshots from the app to give you a good idea of what to expect!
How to Install TVZion Android TV & Amazon App
Android
TVZion is not available on the Google Play Store. Instead, it must be manually downloaded and sideloaded onto your device. You can also use Android software that automatically sideloads APKs for you. To install TVZion, follow these steps:
From your Android home screen, navigate to Settings > Security > enable Unknown Sources.
Download the latest version of the TVZion Android app by clicking here and move it onto your Android TV box via a USB stick or network drive..
Navigate to the TVZion APK file you moved onto your box and run the file. HINT: You can download ES File Explorer from the Google Play Store to make navigating file folders easy. You can also run the APK from inside of ES File Explorer.
When you launch the APK, select Install. TVZion will install and then it will appear in your apps section when it is done.
Amazon Fire TV & Android TV Downlodaer Method
From the Amazon home screen, navigate to Settings > Devices > Developer Options.
Turn On the option to install Apps from Unknown Sources
Head back to the home screen and launch the Amazon App Store/Google Play Store.
Click on the Search Bar and search for Downloader.
Click on Download to install the app and launch it once installed.
Type https://zionapp.live/d into the URL box and then click the Go button.
The TVZion APK will download. Click on Install once you see the setup wizard.
After it finished, click on Done and Delete the APK file from your box.
TVZion is now installed in your Apps area!
What is ZionClub Inside of TVZion?
When you use the TVZion Android app, you might notice features and a pop up for the ZionClub. This is a $1.25 subscription package for TVZion that gives you the following features:
100% ad free
Cached torrent streaming off of Real Debrid and Premiumize – Similar to the Seren Kodi addon
Advanced meta data detection – detect/sort/filter by accurate resolution, bitrate data
Link filtering/sorting – sort links by bitrate, ping time, quality, resolution, type
Improved autoplay
By paying for ZionClub, you are not paying for any content because TVZion does not own or create any of this content. All it does is searches, indexes, aggregates, and displays content sources to provide convenience to the user. ZionClub lets you pay for that convenience.
TVZion Android TV Screenshots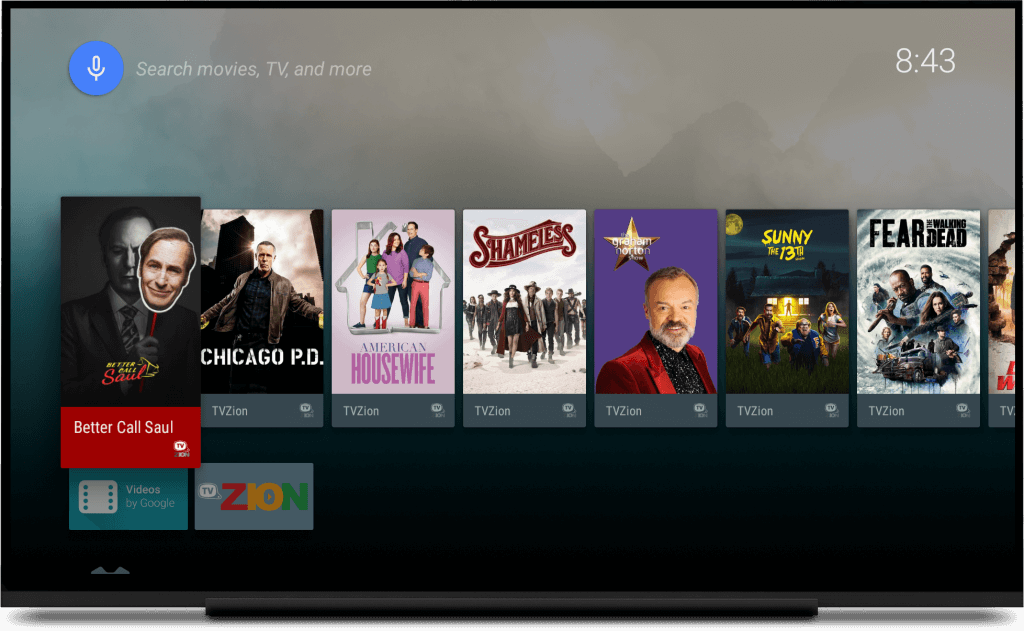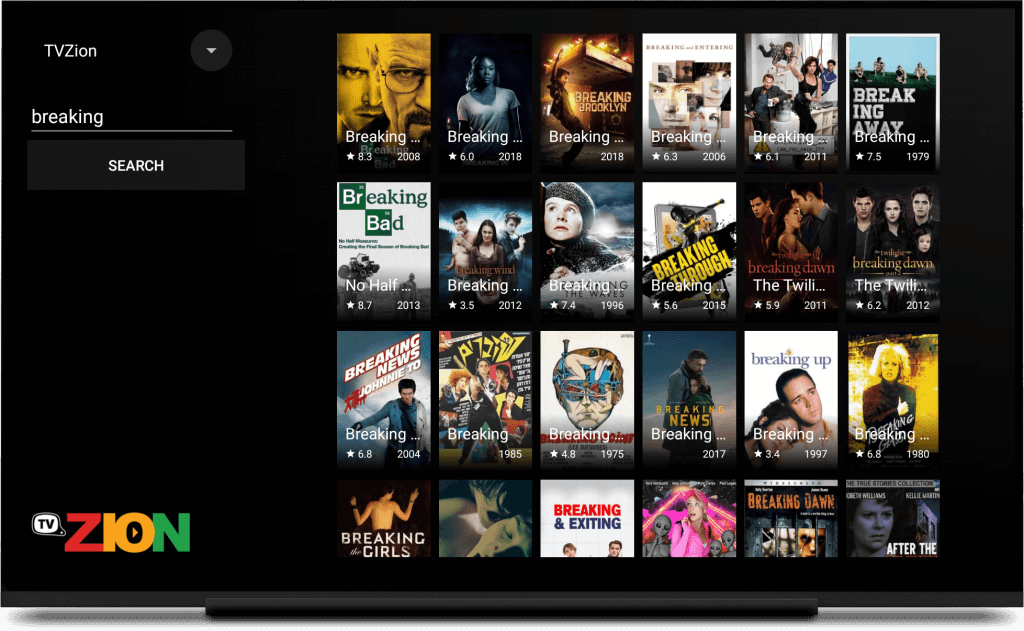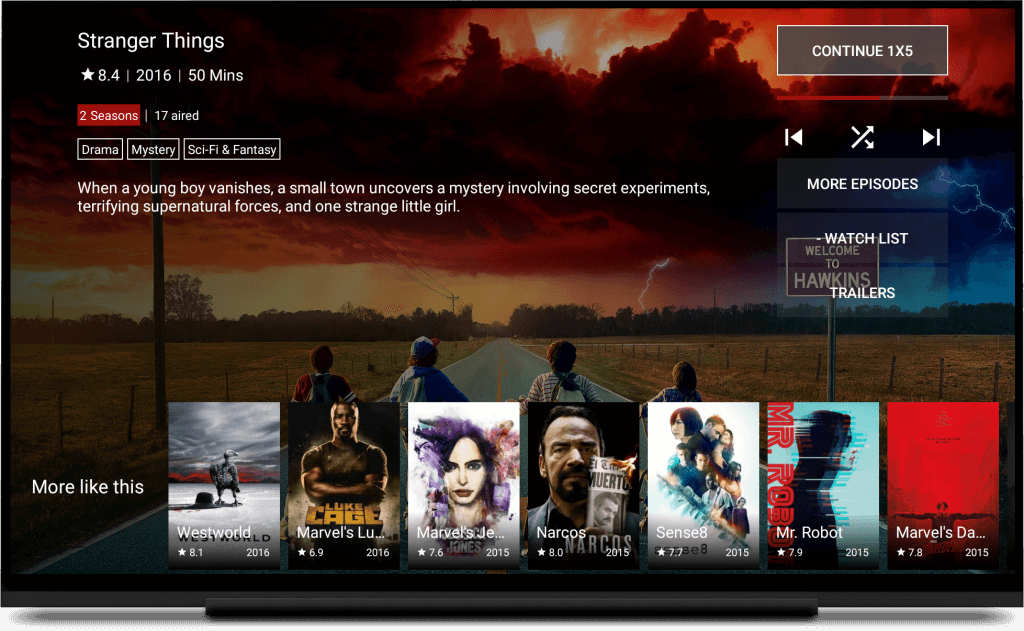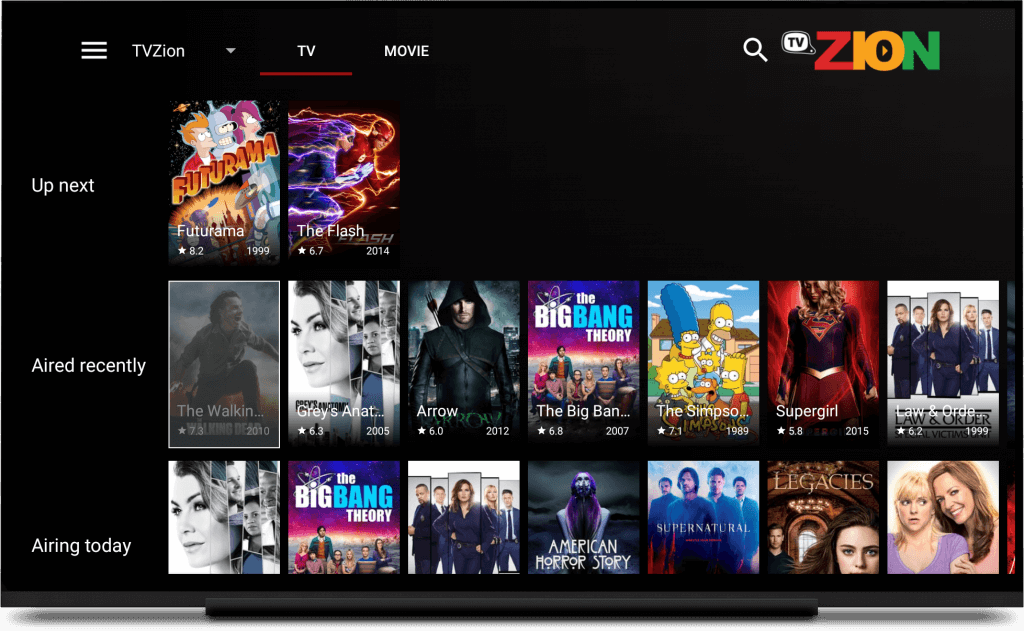 Let us know on Twitter or Facebook if we can help you out!
PROTECT YOURSELF ON THE INTERNET
Sign up for a premium Kodi VPN and access the internet unrestricted. We offer exclusive discounts for two services – IPVanish and NordVPN. Both are respected in the Kodi community & have some great features for users:
Apps for Android, iOS, Mac, Linux & more
Zero Logs
Unlimited bandwidth
Tier 1 hardware (no speed slowdown)
Access to servers hundreds of VPN servers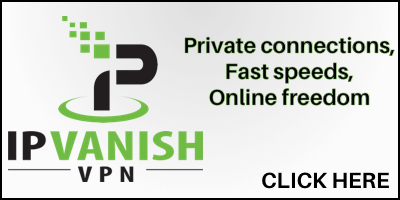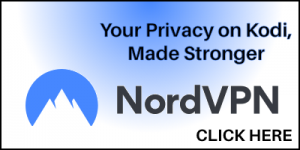 TVZion Android TV & Amazon Fire Install Guide: Terrarium TV Alternative
was last modified:
February 28th, 2019
by