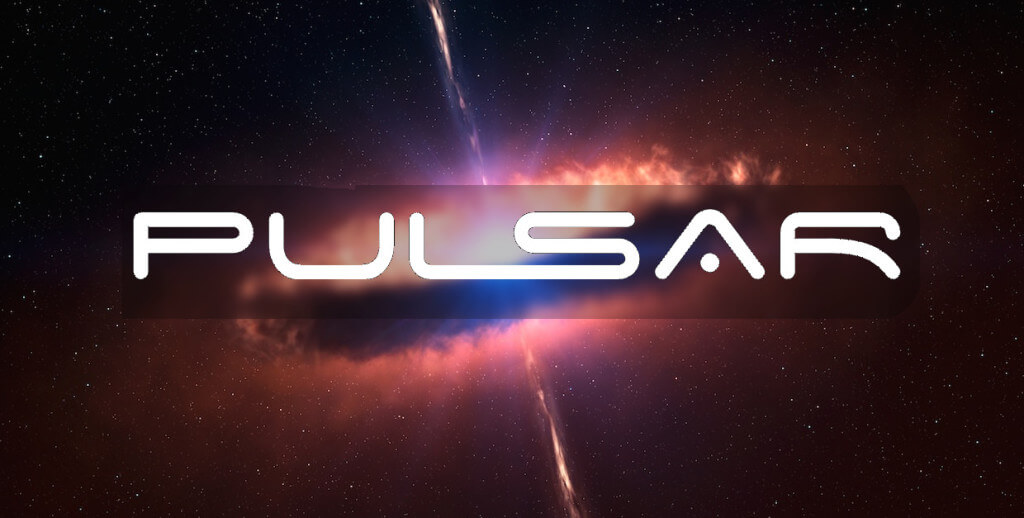 Featured: Kodi Pulsar Add-on; Fast Torrent Streaming
Those looking for a reliable method to watch movies and TV shows may want to check into the Kodi Pulsar add-on. Get all of the details and instructions here!
January 12th Update: Pulsar has just received a v0.6.2 update and it includes a ton of great fixes for the addon:
Kodi Pulsar v0.6.2 Change Log
Most voted fixed
Top rated fixed
Subtitles fixed
Enable paging (20 per page)
Option to set buffer size
Option to enable overlay status bar when paused
Movie information added to context menu
Fixed empty queries.
If you have any more Kodi Pulsar questions, get in touch with us on Twitter and Facebook and we'd be happy to help!
___
The Kodi Pulsar add-on is the number one method for streaming torrent movies and TV shows onto Kodi. The actual Pulsar add-on is just a shell which grabs moves and TV show information from IMDB and TVDB and presents it along with a search feature. The real magic happens from the different Kodi Pulsar providers, which connect to different torrent websites and are used to grab all of the streams back into the Pulsar add-on. The biggest torrent sites in the world are supported, meaning you can pick your favourite torrent site and find a working stream from there, just like you would if you were to download a torrent.
Note: Because this add-on uses torrents, you share your stream with other users as you watch a show. If you are not comfortable with this, consider getting a VPN to protect your connection while you use the Pulsar add-on.
Interested in trying out the Kodi Pulsar add-on? Check out our installation guide and tips and tricks below:
Kodi Pulsar Install Guide
Before installing the Kodi Pulsar add-on you need to allow remote control of your Pulsar providers into the Pulsar add-on. To do this, navigate to SYSTEM > Services > Remote Control and make sure that both "Allow remote control by programs on this system" and "Allow remote control by programs on other systems" are checked and enabled.
From the Kodi main menu, navigate to SYSTEM > File Manager > Add Source > None
Type the following EXACTLY http://http://fusion.tvaddons.ag and select Done
Highlight the box underneath and enter a name for this media Source like "Fusion". and then click OK
Go back to your Home Screen and then to SYSTEM > Add-Ons > Install from Zip File > "Fusion"
Select xvmc-repos > english > repository.pulsarunofficial-x.x.x.zip and wait for the Add-on enabled notification
Click Install From Repository (Isenguard) or Get Add-ons (Helix) > Pulsar Unofficial repo > Video Add-ons > Pulsar > Install and wait for the add-on enabled notification.
Pulsar is now installed and can be found in your video add-ons. HOWEVER, before you run anything, we need to add some Pulsar providers which will allow us to watch streams.
Still inside of the Pulsar Unofficial Repo, navigate into the Program Add-ons folder and scroll down until you see all of the Pulsar's MC ____ Provider. These are all of the torrent providers available and you need to install one or more to pull results for us to watch.
CAUTION: Do not go crazy and install every provider. Most torrent sites all scrape from the same sources and are not all that different from here. I also noticed that that a few providers were not working for me: Isohunt (provider has errors), Piratebay (source has changed), YIFY (not working). The Pulsar Providers that work for me and are recommended are: Extratorrent, Kickass, EZTV (excellent quality TV source). Kickass is the most popular torrent site on the internet and is a good starting point if you want to try things out.
Once you have installed a few providers, go back to your main menu navigate to your Program add-ons and you will see all of your Kodi Pulsar providers listed. Hover on one > Configure and be aware that you can setup some Movie Filters and TV Show filters. For example, you can choose to allow or filter out 108p files, CAM links, TS links, 3D links, etc. This is handy if you only want to use Pulsar for 1080p links or want to maximize the results you get back.
Once you are satisfied with your Kodi Pulsar providers, reboot Kodi completely. This is necessary to complete the Pulsar setup. When Kodi starts up, you will see a message in the corner that says "Kodi Pulsar Daemon Started", which is a good thing.
Navigate to your video add-ons, hover on top of the Pulsar add-on and press the menu button > Configure > Advanced tab > Clear Cache. Before I did this, the Pulsar add-on was showing old results in all of its categories like Most Popular. Click OK and exit out of the settings. 
You can now launch the Pulsar add-on and use all of the providers your installed to stream TV shows and movies from all of your favourite torrent websites on the internet. When you click on a stream, a window will pop up and let you know the show's status as it buffers. Once it reaches 100%, it will start playing for you!
Kodi Pulsar Tips
If you get no results navigating through TV Shows and Movies, try to search for the show. Sometimes I find that the IMDB and TVDB information for a show does not match the torrent file and you will get no results. For example, "The Tonight Show With Jimmy Fallon" returns no results for a lot of episodes, but if you search for "Jimmy Fallong SxxExx" you get lots of results.
Use "SxxExx" to your advantage when searching. If you are looking for season 3, episode 12 of a show, include "S03E12" in your search, which is a universal naming convention and will help you find results.
If you are particular about which link you watch, hover over a show and press menu > Choose Stream and it will give you a list of streams that your Pulsar providers have returned. Look at the file name and ensure you have the DVDRip you want.
Learn what S and L mean. At the start of each file, the Kodi Pulsar add-on will show you how many seeders and leachers a show has. Seeders are users who have the show 100% downloaded and if a file has lots of them, it will be more reliable for you.
Getting no results and not sure if the Kodi Pulsar add-on is to blame? On your computer/tablet, go to the torrent website you are using and search for the episode/movie yourself. If it has no results, then a stream simply does not exist for your show. If the website has results but Kodi doesn't, try manually searching in different ways to get your result to show up.
Featured: Kodi Pulsar Add-on; Fast Torrent Streaming
was last modified:
January 12th, 2016
by