Kodi is available on everything from PCs, to Chromecasts, Amazon Fire TV Sticks, Nvidia Shield, and Android tablets. So which Android tablet should you buy for Kodi and streaming? This complete guide will give you everything you need to know. Here's an overview of the contents of this article.
The Android tablet market has declined over the past few years. Many buyers are opting for Apple's iPads instead and manufacturers are not making as many Android slates as they used to. But that's not to say there aren't any great ones for Kodi and streaming.
The best Android tablets come in a variety of sizes, mostly from 7 up to 10 inches. You can also expect a range of specs and prices. With all those factors in mind, finding the best Android tablet for Kodi and Streaming can be tricky, but we've made it easier.
In this article, we have put together the best Android tablets for Kodi and streaming that you will ever find on the market. This article covers the very best of the best Android tablets, and it includes specs, pros, cons, and a brief rundown of what makes each slate great, so you can find the perfect fit with ease.
Quick Comparison of the Best Android Tablets
Must-read: Best Android Smart TV to Buy in 2022
Best Android Tablets for Kodi and Streaming
Best Android tablets for Kodi and streaming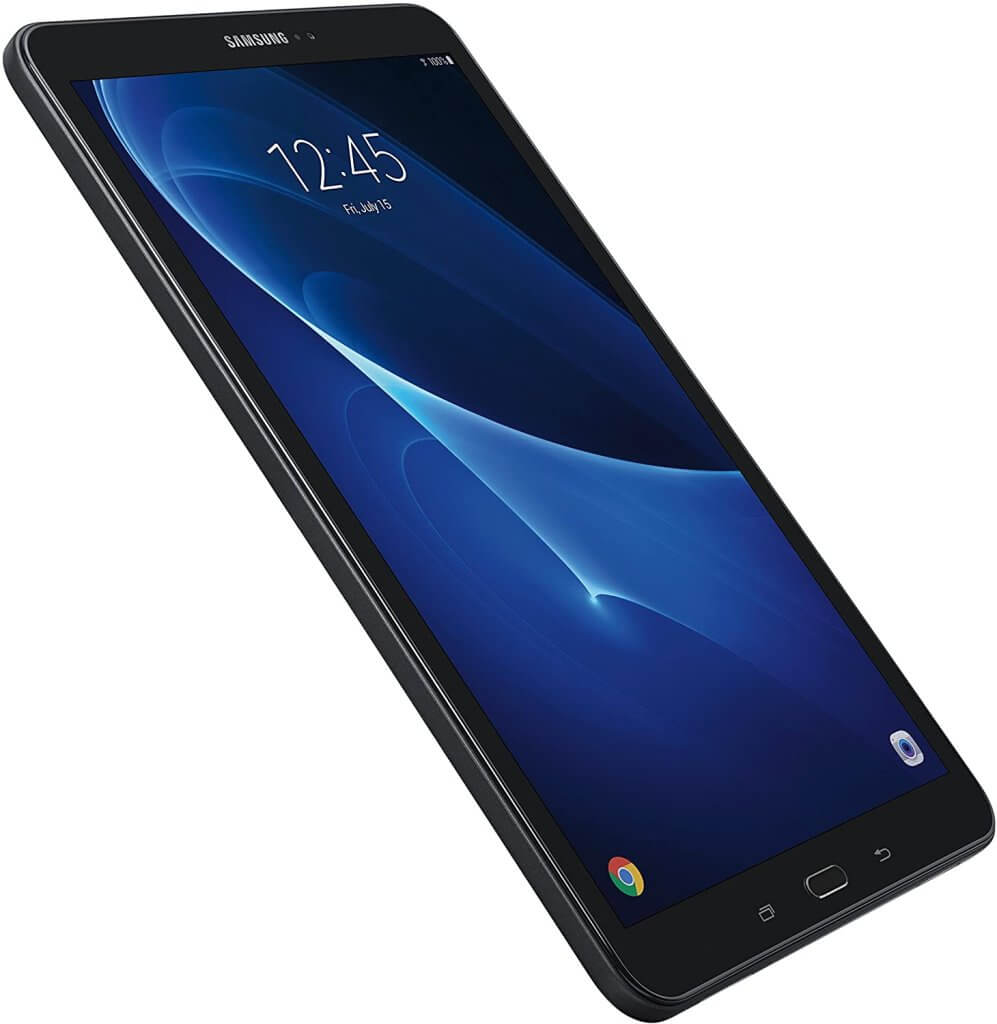 Sale
The most important things to have in a full-size Android tablet for Kodi and streaming are a great screen, loudspeakers, robust build quality, and software that make use of the extra screen size. That's what makes the Samsung Galaxy Tab the best Android tablet — it has a combination of everything.
The Galaxy Tab comes with a super-fast Snapdragon 855 processor, 6GB of RAM, plenty of storage, and well-optimized software. And because it's a Samsung product, you're getting a best-in-class display — coming in at 10.5 inches — and fantastic metal builds. You also now get an in-display fingerprint sensor, which was missing on prior models.
Pros
Fast and responsive
Vibrant HD display
Long battery life
High-quality quad speakers
Cons
It is expensive if you are a casual tablet user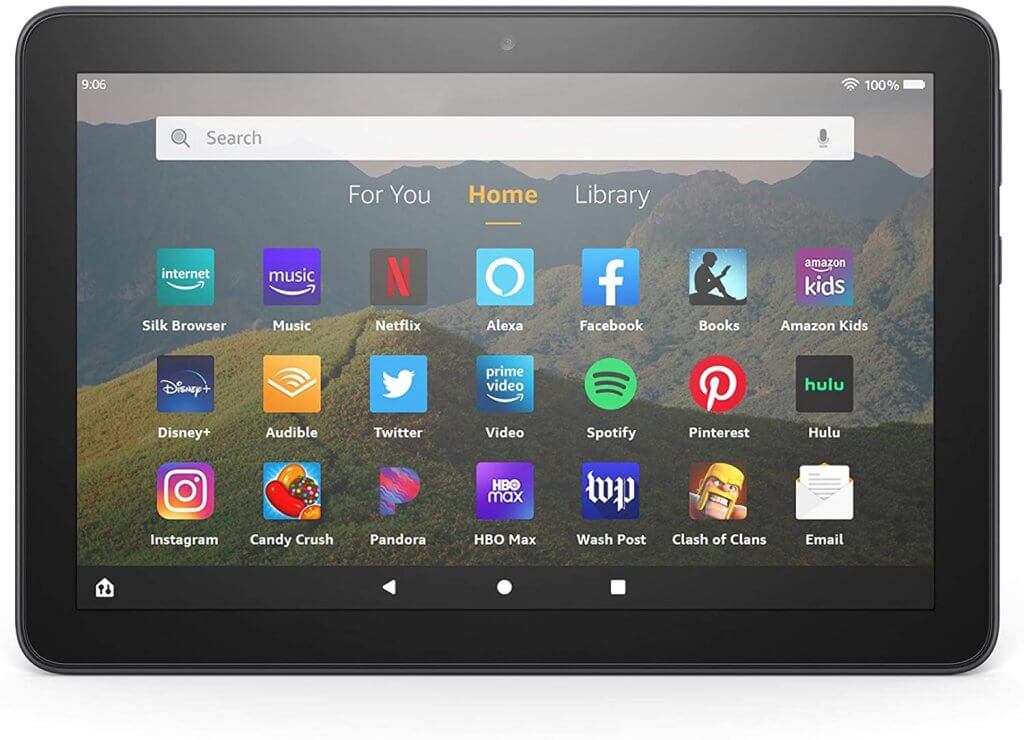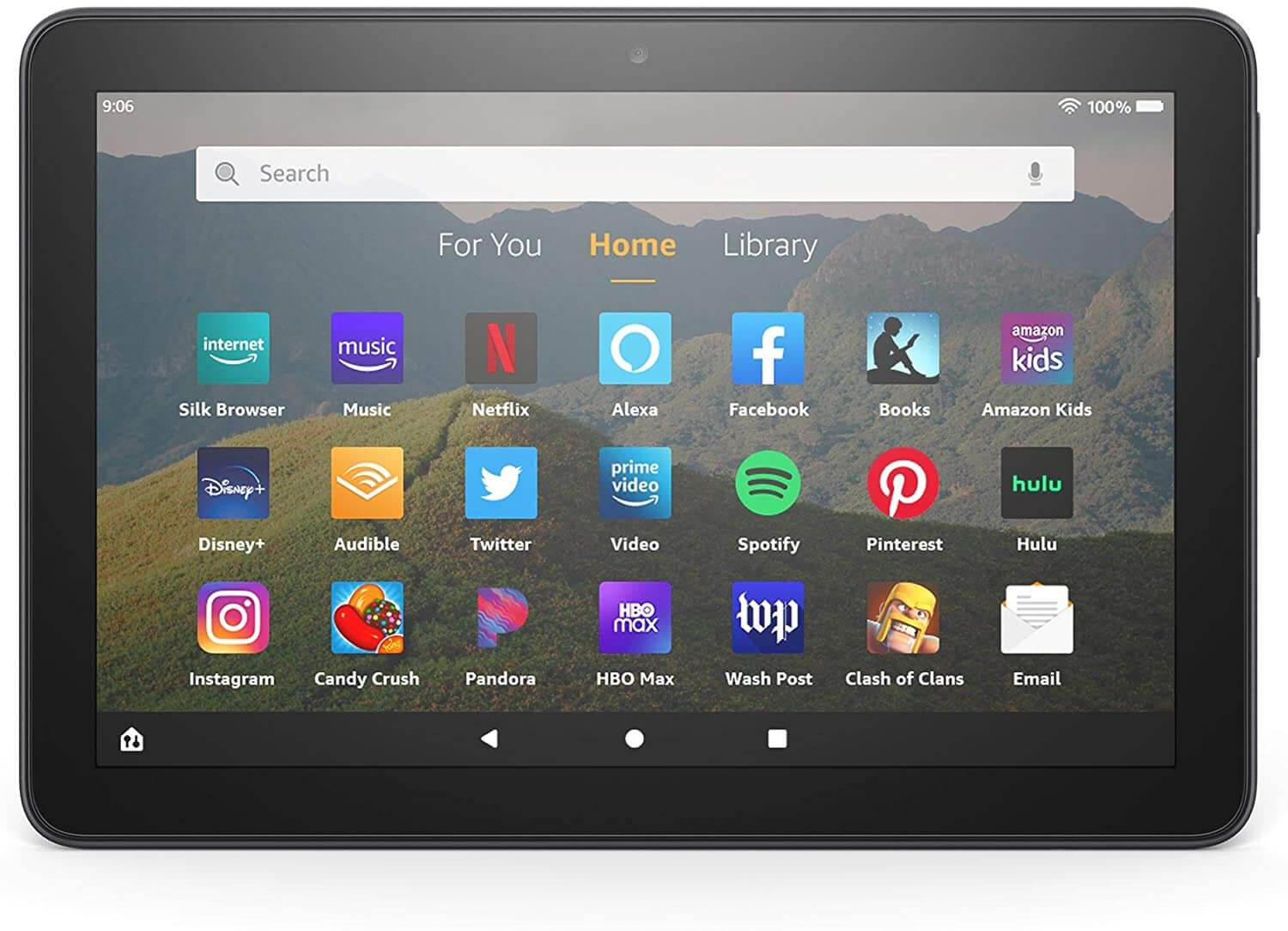 Sale
The Fire HD 8 is Amazon's best super-inexpensive Android tablet available on the market for Kodi and streaming. Its storage size of 16GB makes it a fantastic deal. The smaller size makes it easy to toss in a bag and carry around or give to a child. And it's also light and easy to hold in one hand, making it suitable for reading.
Like the Fire HD 10, it doesn't have the Google Play Store or Google apps. However, it is easy to install Kodi on the Amazon Fire TV. This is an excellent choice for media consumption, browsing, or handing to your kids.
Pros
Fun color choices
Small enough for kids to handle
Almost unbelievable price
Gets all of the basics done
Cons
No access to Google Play apps
Low-quality screen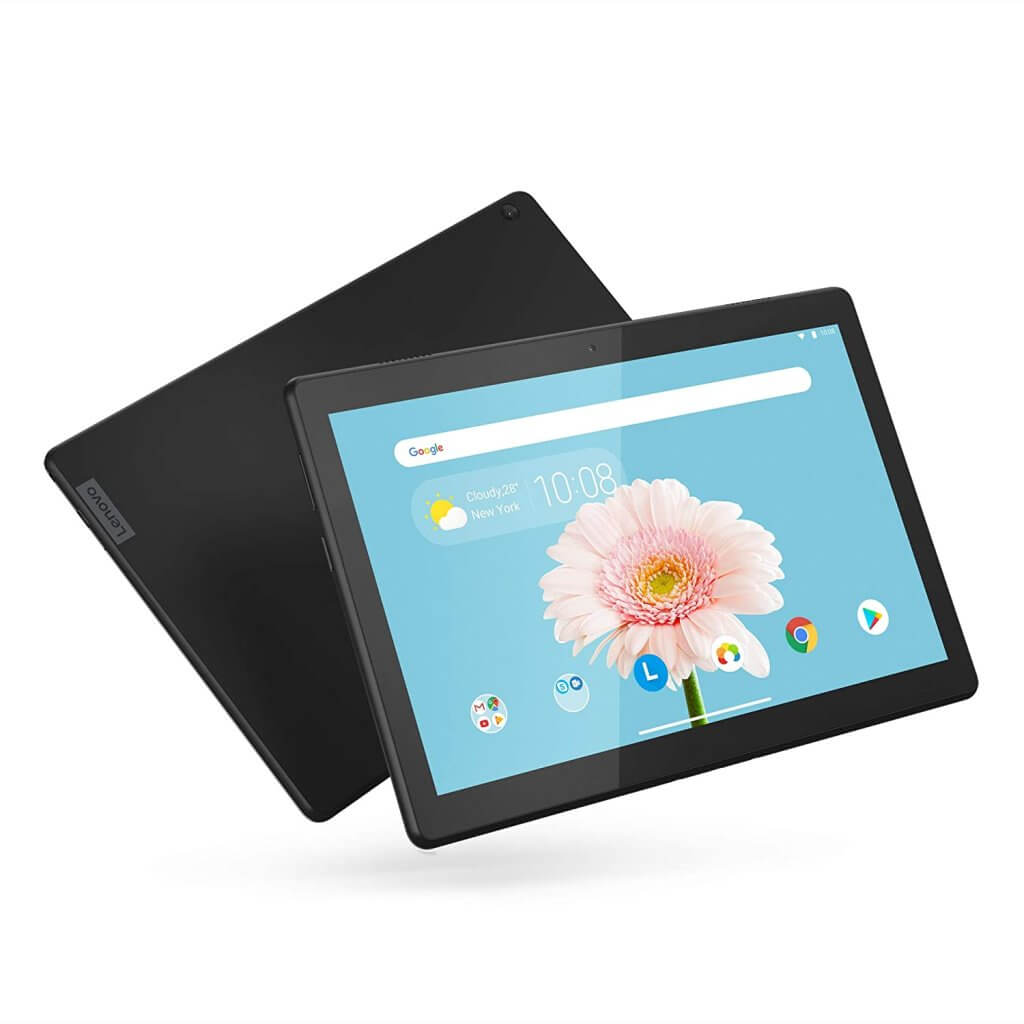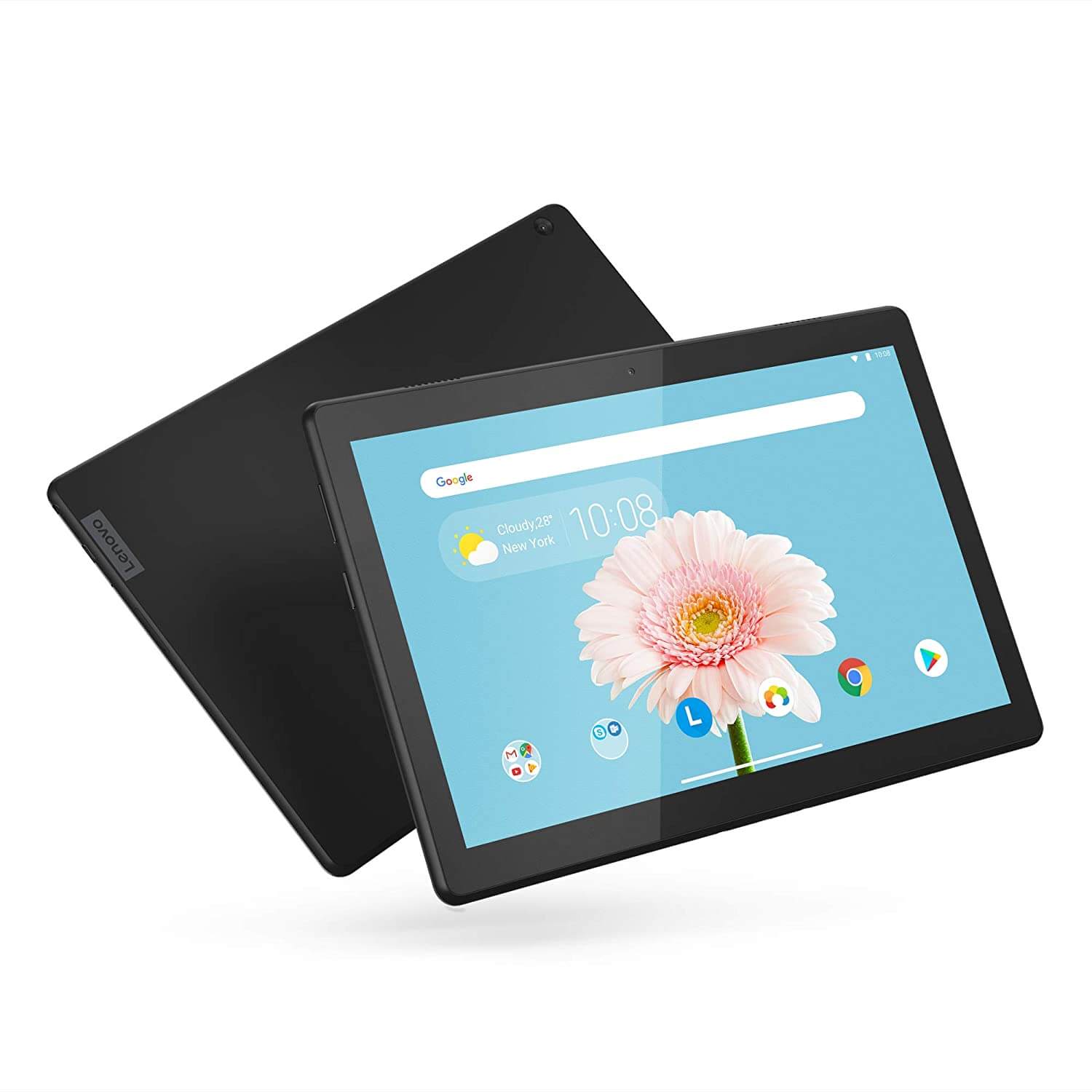 Sale
The Lenovo Smart Tab M10 offers a nice 10.1-inch full HD screen, a solid performance, and a pretty design. For the right price point, it is a good alternative to the more expensive Android tablets on the market.
The M10 is cheap and it uses a soft-touch matte back. There is only 2GB of RAM paired with 16GB of storage or 3GB of RAM with 32GB of space. The battery size is 4,850mAh, there are only two front-facing Dolby speakers, no fingerprint sensor, and a 2-megapixel selfie camera paired with a 5-megapixel rear one.
Pros
Great display for movies
Light and thin design
Has multi-user mode
It Supports Alexa
Full HD & very smooth functions
Productivity Mode present
Powerful processor & High performance
Cons
No fingerprint sensor
Poor camera quality
No ambient light sensor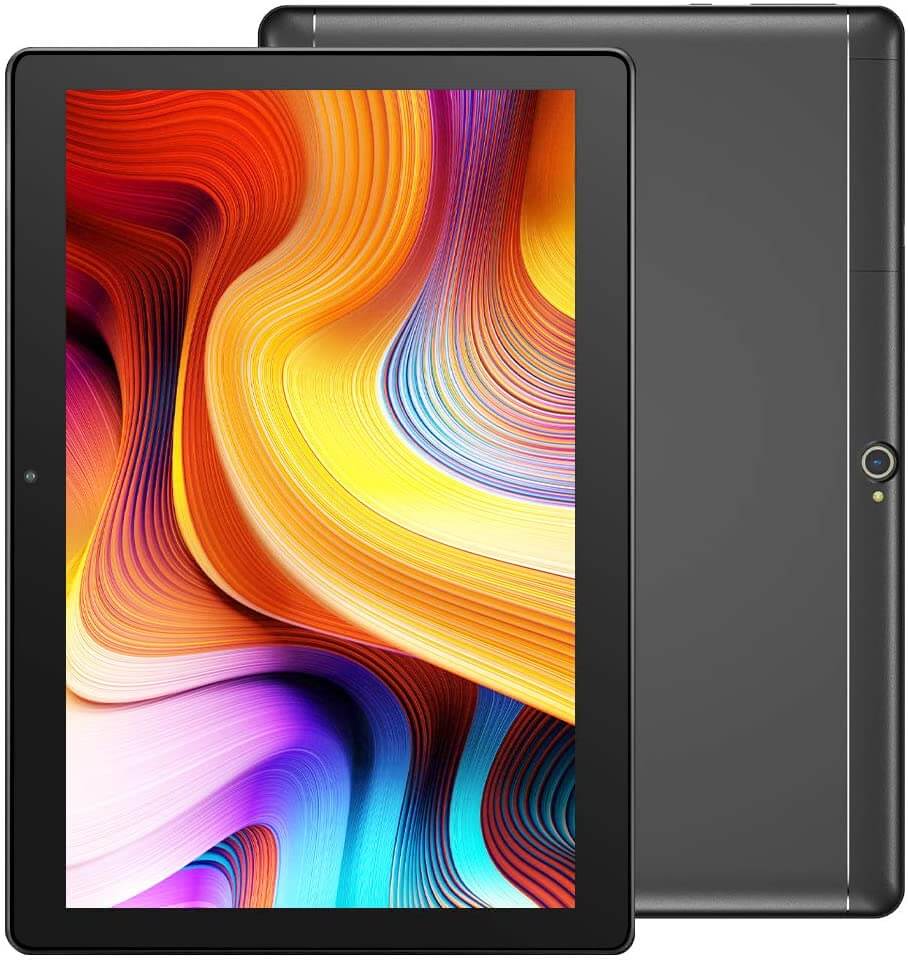 Dragon Touch Notepad K10 Tablets with 32 GB Storage, 10 inch Android Tablet, Quad Core Processor, IPS HD Touch Screen, Micro HDMI, 8MP Camera, 2.4Ghz & 5Ghz WiFi Tablet, Black
[Strong and Powerful Performance]: Do what you like to do, Dragon Touch NotePad K10 Tablet features a powerful and strong quad-core processor up to 1.3GHz with 2GB RAM, thus delivering quicker app launches, much smoother gameplay experience.
[Native Certified GMS Android OS]: The Dragon Touch NotePad K10 Tablet has been certified from GMS and features with the Android OS. Getting rid of unexpected ads and having full access to Google Play, it's smarter, faster and better close to you.
Dragon Touch X10 is an incredibly useful tablet packed with 3D functionality to take streaming experiences to a whole new level. K10 is ideal for movie lovers looking for a tablet that supports live streaming. The device is quite different in design and performance from other everyday streaming tablets.
You'll find a micro USB port for data transfer and charging along with a Micro HDMI port around the tablet's body. K10 also features dual speakers along with a power button and volume rocker.
Pros
Cost-effective price
No Bloatware
Decent build quality
Integrated GPS Sensor
Wide viewing angles with vivid colors
Cons
Average battery life
Not Full-HD
1GB of RAM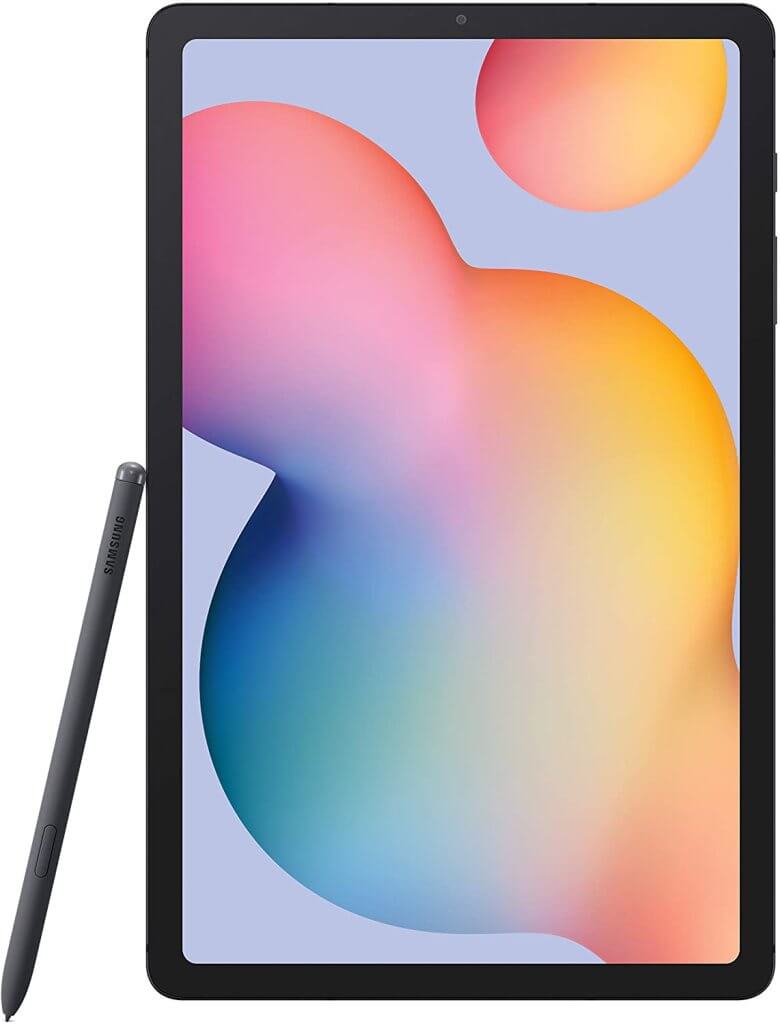 Sale
The Samsung Galaxy Tab S6 Lite is the best large-screen tablet you can get for streaming Kodi. It runs on Android 10 over Samsung's very own OneUI. It has a sleek metal design and is extremely lightweight at just 1.02 lbs. Backed by Dolby Atmos surround sound speakers, with a vivid crystal clear display, it promises an enthralling streaming experience.
Furthermore, its 12-hour battery life will keep you entertained day in and day out without the need to charge. It syncs up with multiple devices, and thanks to the OneUI connectivity, can function as a wireless hotspot.
The Samsung Galaxy Tab S6 Lite screen has a maximum resolution of 2000 x 1200 pixels. It comes with an Exynos 9611 processor and sports 4 GB RAM, expandable up to 128 GB. Well, you get 4 months of free ad-free YouTube—and the S-pen is included with the tablet. Aren't these reasons enough to purchase this amazing streaming tablet?
Pros
Excellent battery life
Excellent sound quality with AKG-tuned stereo speakers
Good for continuous gaming and streaming
Cons
Display could be better
Fast charger not included
No fingerprint sensor
If you are looking for a powerful large-screen tablet to stream Kodi, then look no further and hit the purchase button above.
You might also like: How to Install Kodi on Android (Phone, Tablet, or TV Box)
Best Android Tablet Features
Screen Size
Android Tablet screen sizes range from 6 inches on the low end, all the way up to 18.4 inches on Samsung's Galaxy View tablet. You'll find that most tablets fall into the 7- to 10-inch range: If you're looking for something small and light that you can take with you anywhere, a small tablet such as the 7-inch Amazon Fire tablet is the way to go.
For the right price, a 10-inch tablet makes streaming Kodi look better.
Hard Drive Space
Stand-alone tablets typically come with 8 or 16GB of storage on the low end and up to 128GB on the high end. Convertible Windows tablets often have storage capacities more in line with typical notebooks, so it isn't unusual to find one with 256GB of storage or more. Some tablets include SD card readers that allow you to expand your device's storage capacity.
Unless you don't use your tablet much, you may find 8 or 16 GB to be a little too constraining for your needs, so you'll probably want to pay a little more and get at least 32GB of storage space — or look for one with an onboard SD card slot.
Battery Life
A good tablet should last you all day on a full battery charge. Most tablet batteries last about eight to nine hours. It may be a good idea to dismiss any models that can't go seven hours without a charge.
Ports
What you need will depend on how you intend to use it, but generally, the more ports and ways to connect it has the better. Make sure it supports the latest Bluetooth standard. Expandable storage via SD (or microSD) could be nice, USB or MicroUSB is essential, and Micro HDMI is nice as well. You may want NFC support, and wireless charging could be worth considering for convenience.
Best Android Tablet Apps
The following are Android tablet apps that all tablet owners should have on their smartphones:
Feedly
Pocket
Zinio
PressReader
Libby by Overdrive
Moon+ Reader
Flipboard
Amazon Kindle
Google Play Books
Netflix
Kodi
Microsoft Office
Adobe Lightroom
Swift Explorer
Frequently Asked Questions about the Best Android Tablets
Which Android tablet is best for watching movies?
Samsung Galaxy Tab S6 Lite is undoubtedly the best Android tablet you can purchase on a budget. The tablet runs on Android 10 over Samsung's native OneUI. It has a large 10.4-inch LCD display, with Full HD+ resolution at a maximum screen resolution of 2000 x 1200 pixels. Its AKG-tuned dual speakers support Dolby Atmos Surround sound guaranteeing an immersive streaming experience. 
Can you stream movies on a tablet?
Yes, you can stream movies on a tablet. However, not all tablets are good enough for movie streaming as it requires a fairly decent screen size, around 10-inch, for an immersive streaming experience. Popular streaming apps like Netflix, Amazon Prime Video, Hulu, and Apple TV have specific system requirements which only a few Android tablets can fulfill. 
Can you download Netflix onto a tablet?
Android tablets running Android 5.0 or later support the Netflix app. However, if your tablet is rooted, you may not be able to install the Netflix app, or even if you do, it might malfunction. 
How do I stream Kodi on an Android tablet?
Kodi app is available on the Google Play Store. To start streaming on Kodi, simply head to the Google Play Store and search "Kodi." Select the official Kodi app and click on Install. Once the app is downloaded, open it from the prompt that appears next, or from the app drawer on the Android tablet. 
Which of these best Android tablets is your favorite for Kodi and streaming?
Share your thoughts with us using the comment box below.
PROTECT YOURSELF ON THE INTERNET
Sign up for a premium Kodi VPN and access the internet unrestricted. We offer exclusive discounts for NordVPN, the highest respected VPN in the Kodi community. It has some great features for users:
Apps for Android, iOS, Mac, Linux & more
Zero Logs
Unlimited bandwidth
Tier 1 hardware (no speed slowdown)
Access to servers hundreds of VPN servers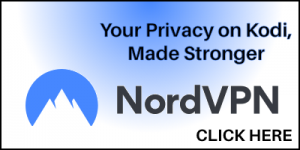 Click here to learn more about Kodi VPN protection