Having Kodi issues? Want help from us? Let us show you how to check log files in Kodi so that you can better help us assist you!
Checking log files in Kodi before you report an issue can give you a better idea of what issues you have and you might even be able to solve them yourself!
If you aren't aware, Kodi tracks everything you do, from opening add-ons, attempting to stream files, and every keyboard press you make. If you receive an error on the dreaded "check log for more information" error in Kodi, you should know what to do!
The log files in Kodi are saved in a system folder on your computer or Kodi box, but there is a nice Kodi add-on that has a nice built-in tool for creating and uploading log files in Kodi addons.
A log file is necessary for us to troubleshoot issues for users on social media. If you have the problem "X doesn't work" and you want us to help you, we require a log file or else we just can't help you out. There are far too many factors that might be at fault such as version of Kodi, addon being used, specific stream, dependencies, builds, and other things.
To create and upload log files in Kodi, follow our guide below:
How to Check Log Files in Kodi / Upload Log Files
First, enable debugging on Kodi. From the main menu, navigate to SYSTEM > SYSTEM > Logging  (make sure your Settings level is Standard or Expert if you don't see this) > Turn on the "Enable Debug Logging" option.
From the Kodi main menu, navigate to SYSTEM > Add-ons > Install From Repository > Kodi Add-on Repository.
Select Program Add-ons > Kodi Log Uploader > Install and wait for the add-on enabled notification.
Restart Kodi
Go through the process of recreating whatever it is that doesn't work for you in Kodi.
When you are done, launch Kodi Log Uploader from your Program add-ons folder.
Wait a moment and the Kodi Log Updater program will automatically upload your log to the internet. It will give you an ubuntu.com address you can copy down.
You can visit this web address to view and assess your log files in Kodi.
Kodi Log File Reading Tips
Here are some helpful tips on how to read log files and find what you want.
Log files show a history of the time you enabled your debug logging to the time that you uploaded your log file. In order to find your error, you need to reproduce it before creating your log.
The start of the log file contains system information about Kodi, including what addons and dependencies you have installed and the version number of all of your modules. This is helpful when sending your log to another person so that they can understand your system.
Underneath the system information is a chronological order of all mouse clicks and movements you made in Kodi. Each time you take an action, Kodi loads the next screen or window and tells you in the log how it loaded.
If you want to quickly find your "Error – Check Log File" issues, open up the find window (ctrl/command + F) and search for ERROR. This will return all of the specific error you ran into and take you immediately to where your issue is.
Now, if you need help from us with your Kodi issues, send us your log files on Twitter or Facebook.
PROTECT YOURSELF ON THE INTERNET
Sign up for a premium Kodi VPN and access the internet unrestricted. We offer exclusive discounts for NordVPN, the highest respected VPN in the Kodi community. It has some great features for users:
Apps for Android, iOS, Mac, Linux & more
Zero Logs
Unlimited bandwidth
Tier 1 hardware (no speed slowdown)
Access to servers hundreds of VPN servers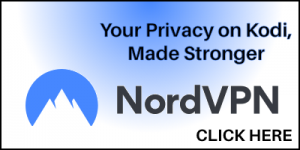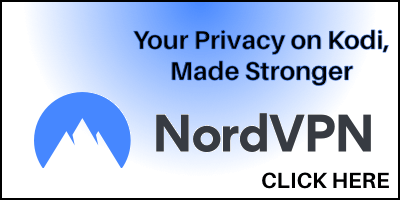 Click here to learn more about Kodi VPN protection