The District Court in Texas where Dish Network filed a complaint against ZemTV and TVAddons has granted subpoenas aimed at identifying the owners of those websites.
In an attempt to find out the identifies of the users behind ZemTV and TVAddons, Dish Network requested, and was granted, subpoenas targeting Google, Twitter, Facebook, Paypal, Amazon, and other hosting providers
The court document mentions twitter accounts @shani_08_kodi, Facebook account "Shani", GitHub account "Shani_08", and email "[email protected]", which it believes are all ran by the former creator of ZemTV. It also requests any Paypal transaction and credit card information with the username "Shani".
For TVAddons, Twitter, Facebook, and Cloudflare accounts are requested, as well as an Amazon account with the email "[email protected]".
The Google subpoena requests IP address logins and communications on GChat from 2014 onwards.
Subpoenas are forwarded on to the social media accounts above and are used to receive information that may identify the user behind those accounts. Each service provider can challenge the court for further clarification and choose whether to submit any of the requested information.
You can view the subpoena requests via TF by clicking here.
The complaint filed against TVAddons and ZemTV for copyright infringement carries a $150,000 fine for each offence. ZemTV was shutdown as soon as the original court complaint was filed. TVAddons went offline on June 12th.
We will pass along more news regarding the Dish Network TVAddons and ZemTV complaint as we hear about it. Join our discussion board to discuss this and a wide range of other Kodi topics.
PROTECT YOURSELF ON THE INTERNET
Sign up for a premium Kodi VPN and access the internet unrestricted. We offer exclusive discounts for NordVPN, the highest respected VPN in the Kodi community. It has some great features for users:
Apps for Android, iOS, Mac, Linux & more
Zero Logs
Unlimited bandwidth
Tier 1 hardware (no speed slowdown)
Access to servers hundreds of VPN servers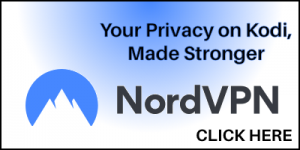 Click here to learn more about Kodi VPN protection