Is Dish Network suing TVAddons over the Zem TV Kodi addon? A news article has surfaced claiming that Dish Network is suing third-party Kodi repository TVAddons, but what is actually going on?
Earlier today, TorrentFreak posted an article claiming Dish Network was suing TVAddons over the Zem TV Kodi addon, claiming copyright infringement of various TV channels. It states that TVAddons is liable for distributing the addon in question. The addon gives a few more facts:
The lawsuit was filed in a Texas federal court late last week (presumably June 1st or June 2nd).
The Zem TV service is re-transmitting these channels over the internet to end-users who install the addon via the TVAddons repository.
The Zem TV operator, shani_08 used the TVAddons platform to share and promote its service while asking for donations.
Dish Network has claimed to send numerous takedown requests to internet service providers associated with the Zem TV service.
TorrentFreak spoke with a representative from TVAddons, who was not familiar of any lawsuit or takedown requests. The TVA website includes a takedown request contact page.
Zem TV was removed from the TVAddons library weeks ago due to a "technical issue"
The article then lists a PDF of a court document filed, which can be read here.
It's hard to say what this means and if there is anything that can legitimately be done. If Dish Network suing TVAddons, shani, and Zem TV is true, there are a few facts about this case they appear to have gotten wrong:
Zem TV never re-transmitted any channels. Kodi addons do not transmit or own any content. All the addon does is pull free streams already available on the internet. The true person transmitting these streams are the websites that Zem scrapes for live video links.
No developer associated with TVAddons ever asks for donations for their time. Developers work for free always.
We will keep Kodi followers up-to-date, but so far this appears to be either a fake or misguided copyright infringement claim. Neither TVAddons, nor Shani, is located in Texas or the United States, which will make this case hard to pursue.
Follow us on Twitter or Facebook for updated Kodi news and information.
PROTECT YOURSELF ON THE INTERNET
Sign up for a premium Kodi VPN and access the internet unrestricted. We offer exclusive discounts for NordVPN, the highest respected VPN in the Kodi community. It has some great features for users:
Apps for Android, iOS, Mac, Linux & more
Zero Logs
Unlimited bandwidth
Tier 1 hardware (no speed slowdown)
Access to servers hundreds of VPN servers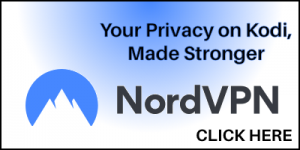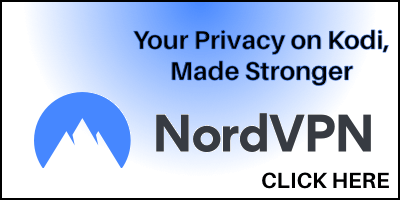 Click here to learn more about Kodi VPN protection