This is the ultimate guide to Blankos Block Party. We will show you everything you need to know about the game, including all important features and terms:
Mythical Marketplace
Blankos Bucks
The Party Bus
Party Pass
We'll also show you exactly how to download Blankos Block Party and how you earn money in Blankos as well.
If you have any other questions about the game, make sure you comment down below and let us know.
What is Blankos Block Party?
Blankos Block Party is a play-to-earn and open-world multiplayer crypto game. It has elements that are similar to Minecraft and Roblox and is one of the most ambitious games using blockchain technology.
In the game, players have the opportunity to create unique characters and worlds, which their fellow players will leverage. The characters created by players are Non-Fungible Tokens (NFTs), allowing them to be bought, sold, and showcased as exclusives.
Launched to the gaming community on the December 10th, 2020, Blankos Block Party is built on the EOSIO blockchain. The developers believe that a marketplace where gamers can buy and sell their own created assets will create a digital asset economy. Thus, players can hold in-game assets in their wallets which are accessible using private keys.
Blankos Block Party lets you party up by exploring and jumping into games together. Plus, players can make their own rules and customize their experiences.
Despite only being a year old, Blankos is one of the most popular cryptocurrency-based games of all time.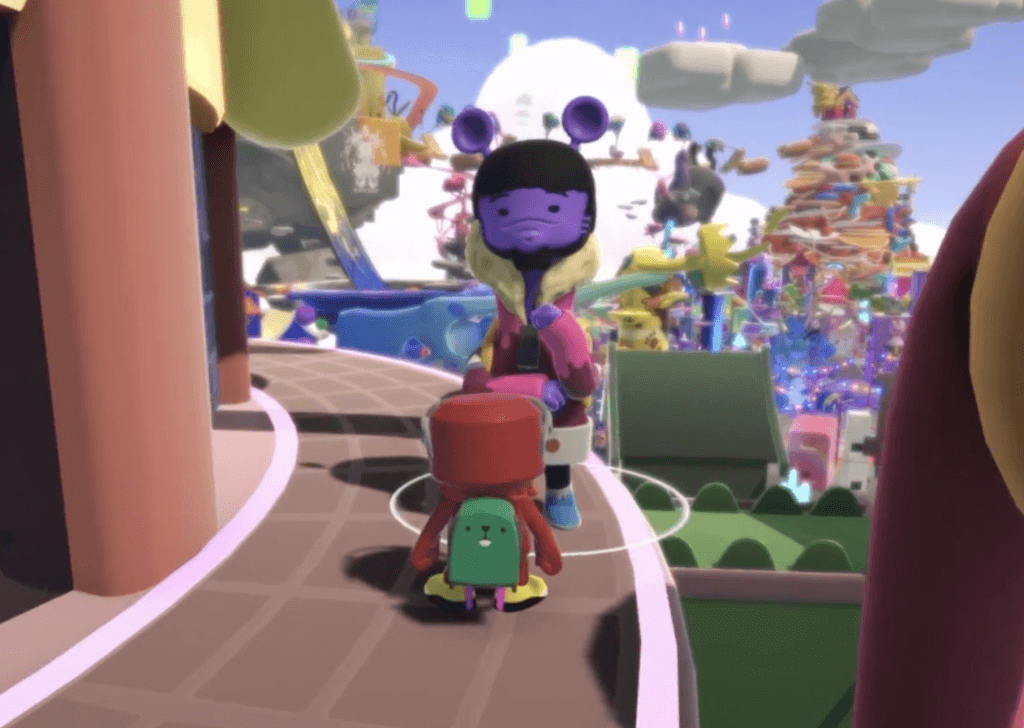 What is the Mythical Marketplace?
The Mythical Marketplace is an exchange where you can buy or sell your Blankos as non-fungible tokens (NFTs) to make money. If you want to complete your Blanko collection or you missed out on a Blanko drop, then the mythical marketplace is where to be.
You can easily list your Blankos on the mythical marketplace or buy a listed Blanko from other players using both United States dollars (USD) or Etherereum (ETH).
The Mythical Marketplace allows you to search for Blankos in. number of different ways:
Skills
Artists
season release
lowest/highest listing
item transaction history
levels
latest sales
Players who tried out Axie Infinity will be familiar with a lot of the components in Blankos Block Party. However, the gameplay is more ambitious because the possibilities are endless in Blankos.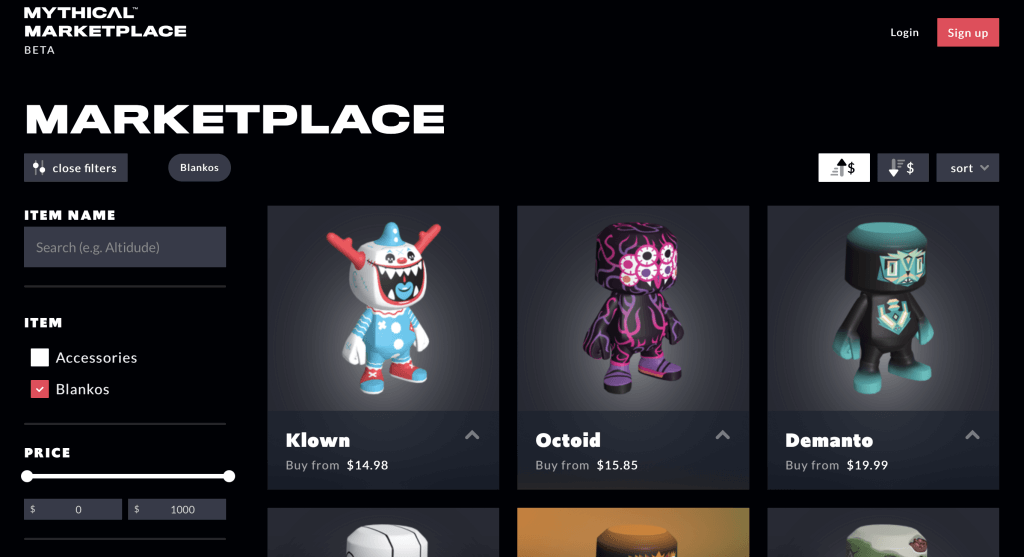 Blankos Block Party Coins
Blankos Block Party supports two different in-game coins or currencies – Blanko Bucks and MOOLA.
Blankos Bucks is the in-game's hard currency, which players can use to buy things like Emotes, items, accessories, and Blankos. The only way to acquire Blankos Bucks is by purchasing them in the in-game store using fiat money.
MOOLA is the game's soft currency or coin. Unlike Blankos Bucks, players can earn MOOLA by playing and spending more time in the game. You can also earn MOOLA by doing things like:
playing in Block Parties
completing gigs and challenges
levelling up your Blanko
MOOLA can also be used to purchase Emotes, Build items, and accessories as well. You can purchase MOOLA in the game for Blankos Bucks at a rate of 200-to-1.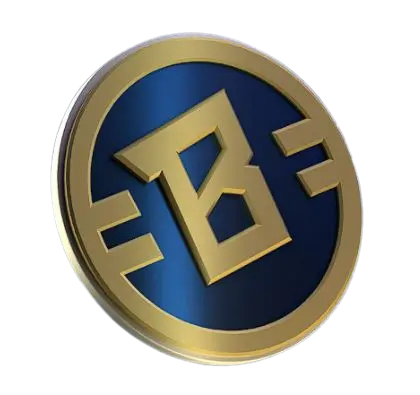 Blankos Block Party Gameplay
In Blankos Block Party, players can play in their own world or in worlds created other players. This is only possible when you know how to use the software development kits and public tools provided by the developers. Creating your own world doesn't require any coding experience. You can design your unique characters and worlds based on your expressions and feelings.
Otherwise, you can spend days in the game without creating anything yourself. There are plenty of games, gigs, and special missions to check out in the Junction, the home location in the game.
Shelf
The shelf is an area of the game where you can spend skill points that you've accumulated and customize the look of your Blanko.
Skill points can be spent to increase your skills and decrease the time you have to wait. You can sprint faster or increase your health by buying upgrades. You can also reduce your respawn time.
Any outfits and accessories you earn or buy can be placed on from this area as well.
Gigs
Gigs are special quests that are given by computer characters in Blankos. You earn accessories or emotes for completing gigs. Some of the different gigs that you can perform include:
Jumping on poles around an obstacle course
Hitting targets from far away
Finding hidden treasures around the town
Building objects that satisfy the computer character's demands
Gigs are a great way to practice the different dynamics in the game before you jump in against other real world players.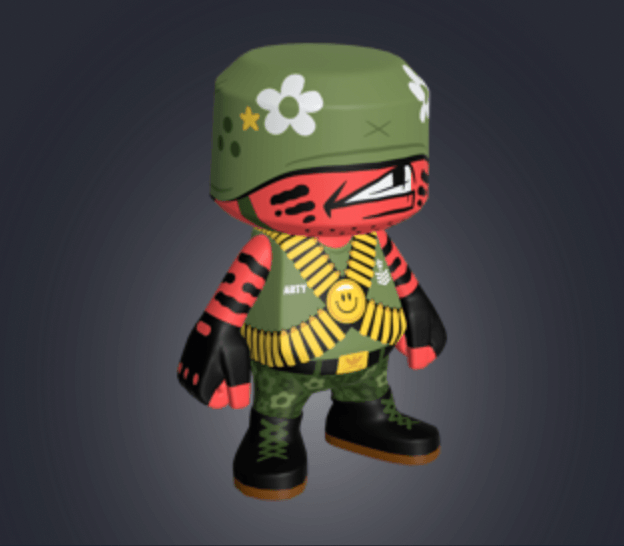 Challenges
Challenges are sub-tasks and actions in the game that you can complete in exchange for Hype Points. Some examples of challenges are:
Doing 1,000 double jumps
300 knockouts
Completing block parties
Finishing at the top of a race
Hype points can be used to unlock new accessories, Moola, Blanko Bucks, Gumballs, Emotes, and more.
The Party Bus
The Party Bus is a key feature in Blankos Block Party. It is used to find and play parties and special games with other people. This is the gateway into all of the custom worlds that users have designed within Blankos.
If you want to play with specific friends, you can share a code an enter it in the Party Bus section.
When you join a party, there are a large number of different game types to play. Next, we'll break down all of the game modes in Blankos Block Party.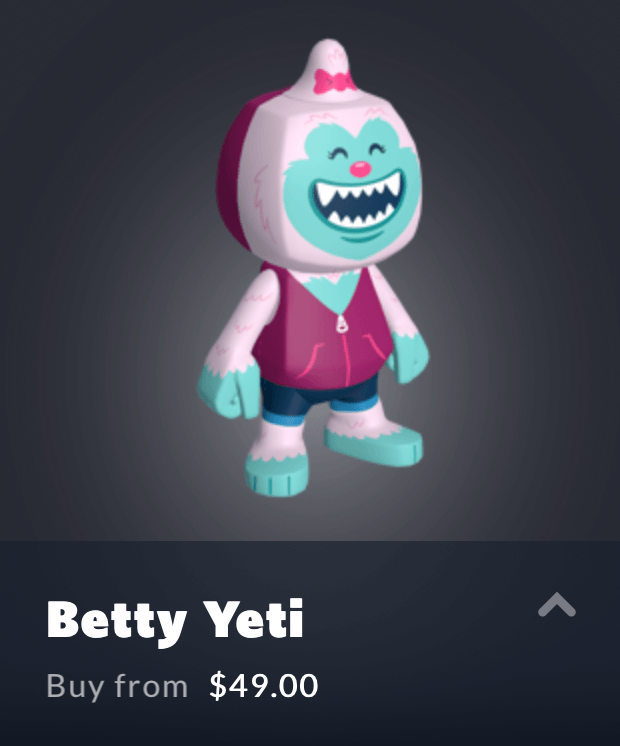 Blankos Game Modes
Blankos Block Party has 7 different modes. Let's walk you through these modes so that you understand what to expect in each mode.
Build Mode
The Build Mode pushes you into an empty world where you can leverage your design skills freely. The mode has a block budget, which limits the items you can use. Plus, it limits the size of your block.
You can use props to decorate your world to your taste. The number of props is on the increase as the game grows.
Shooting
In the shooting mode, you are able to kill your opponents and unlock different Blankos using unique skills.
Racing
The racing mode allows you to battle other players to complete tracl. You will be able to achieve this by following the prescribed route for the level or ways that you find yourself. As you follow the prescribed route, you will encounter different checkpoints along the way that must be crossed.
Vibes Collecting
Vibes are your character stamina. Your character will be able to use their in-built abilities upon the collection of vibes. Please note that vibes are placed in different parts of the game. Collecting vibes is allowed within a certain period of time.
Platforming
Platforming is integrated into all the other modes of the game. Platforming allows players to avoid obstacles. Players can leverage their skills and also use timed jumping to navigate from one platform to the next.
Trials
The trial mode is a place where you can test-run your gaming skills before jumping into the real game. You will be able to test-race against the clock to determine whether or not you can make it to the leaderboard. The Trial mode is a good area to get better at the game.
Gumballs
Gumballs was recently introduced into the game. They are consumable items and additions to accessories and Blankos characters. They let you upgrade your character features like changing colors. There are different ways to acquire Gumballs – by using your MOOLA/Blanko Bucks or by progressing with the Party Pass.
What is the Party Pass?
The Party Pass lets you earn rewards by playing the Blankos Block Party. It consists of daily, weekly, and seasonal challenges that you need to scale through to unlock hype points.
As you scale through each challenge to collect hype points, you will be able to unlock special Blanko, new accessories, Blanko Bucks, MOOLA, Gumballs, Emotes, and XP Chips. The special Blanko is an NFT that you can trade on the Mythical marketplace to make money.
The Party Pass has both a paid and free path. Every day at 2:00 AM PDT, the daily challenges will reset. For the weekly challenge, it resets every Tuesday at 2 AM PDT. If you are able to complete the daily and weekly challenges, you will earn bonus rewards, including a hidden random Gumball.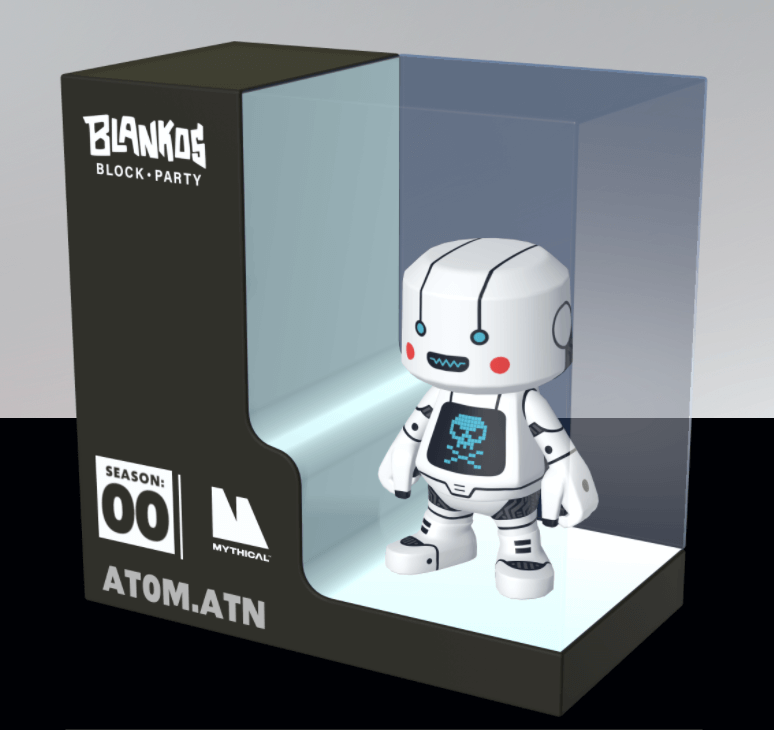 How to Download Blankos Block Party and Start Playing
Downloading and playing Blankos Block Party is a breeze if you follow through these steps below. Please note that the game is only available on Windows PC at the moment.
In this guide, we show you how to download Blankos Block Party and start playing.
Total Time: 5 minutes
Create a new account.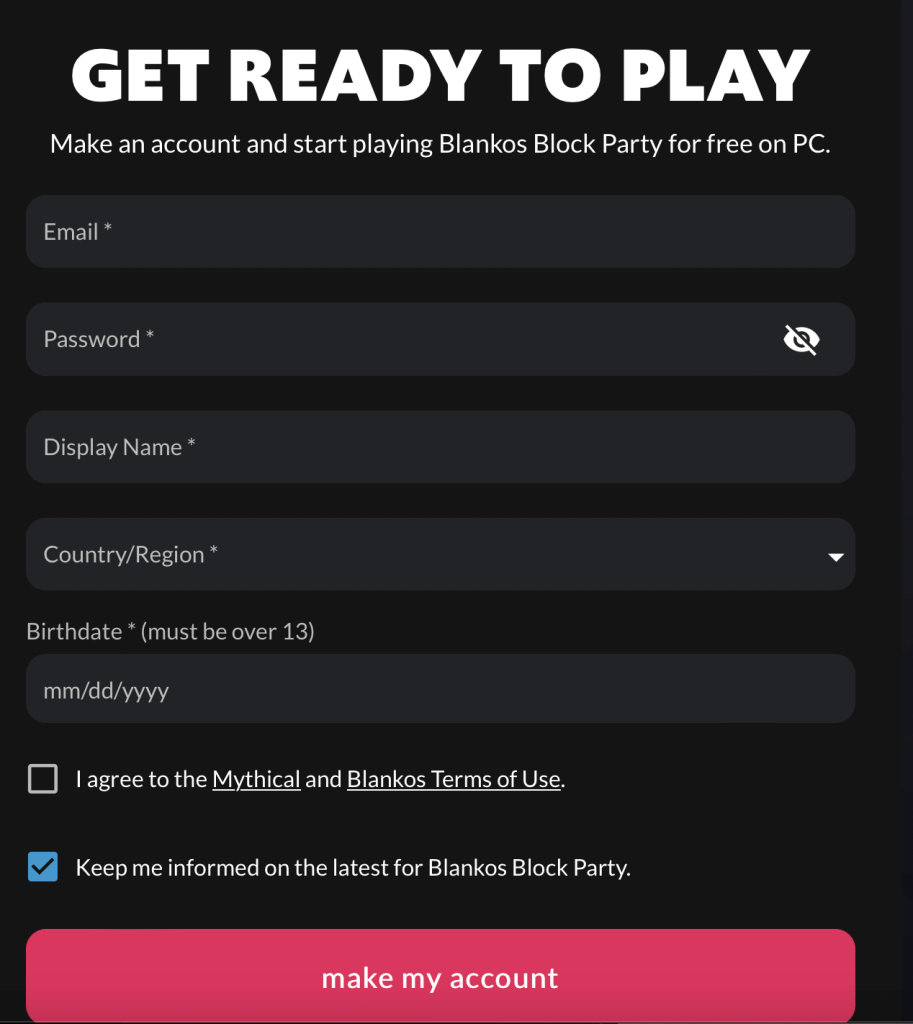 Create an account for free by visiting the game's official website via https://blankos.com/register. Fill out the form and then click on make my account.
Click on "Play for Free" and download the game launcher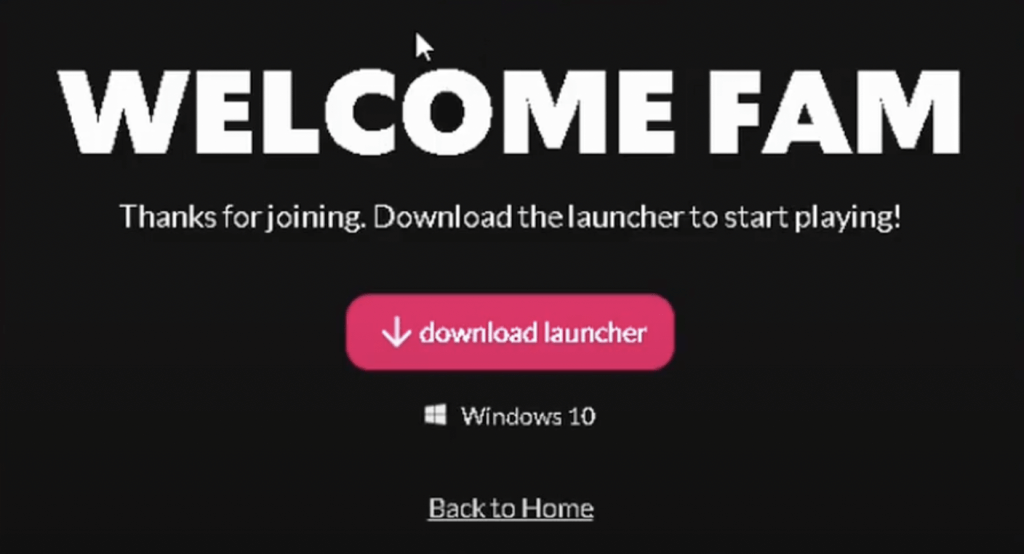 Once you have successfully created an account, click on the "Play for Free" button. This action will redirect you to a page where you can download the game launcher. 
Download and install the game launcher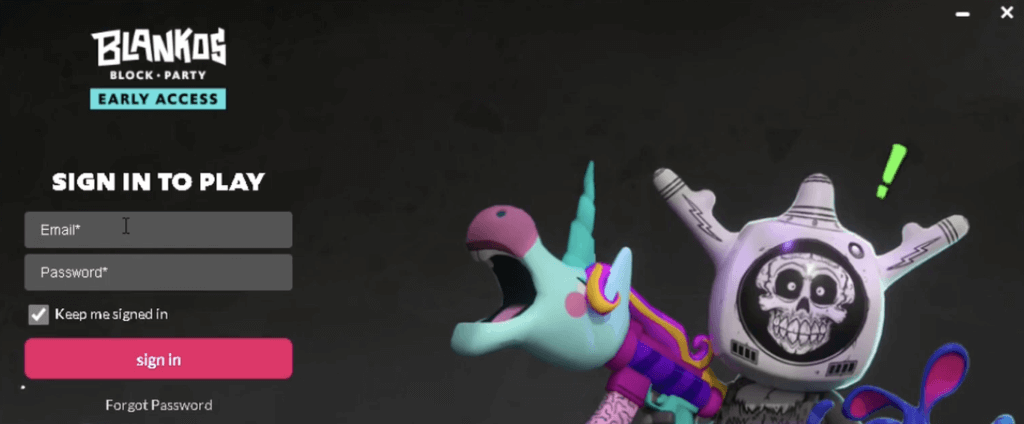 Download and install the game launcher. When it is done, launch it and enter in your login details and click on sign in.
Download Blankos from the launcher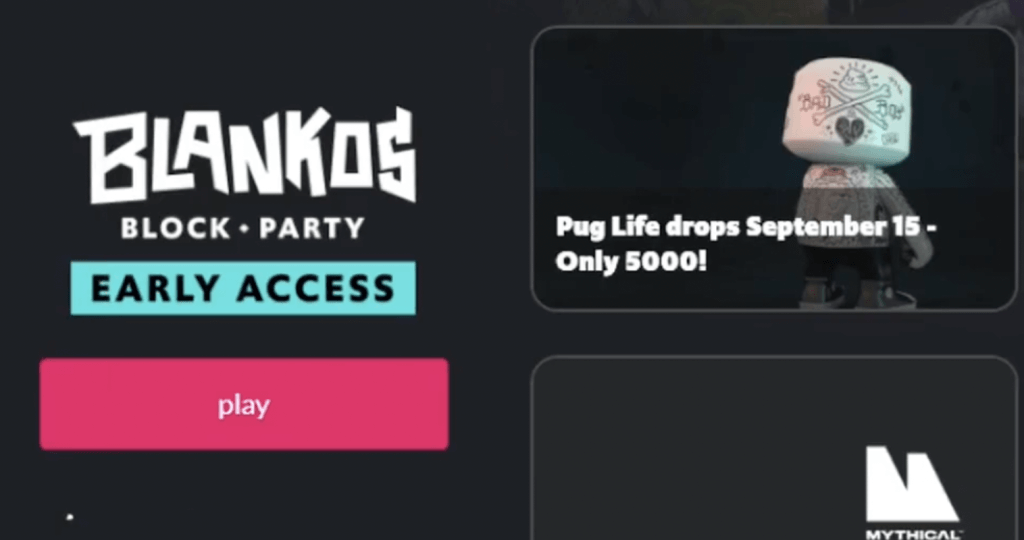 You will find the "download game" button in your dashboard. Click on the button to download the game within the launcher. When it is done, click on play and start playing. 
And that is how you download and install the game. The first time you launch it, you will go through a tutorial which shows you the controls you need to play.
PC Requirements
The minimum PC requirements needed in order to play Blankos are:
Operating System: Windows 10 64-bit
RAM: 8 GB
Processor: Intel Core i7-4770, AMD FX 8310
Resolution: 1920×1080, Graphics Quality – High 60 FPS
Video: Nvidia GTX 660, AMD Radeon HD 7870, DX11 GPU
How do you buy and sell Blankos?
The only place to buy and sell Blankos is on the mythical marketplace.
Follow these steps to buy or sell Blankos:
Create a new account via https://blankos.com/register if you are a new user.
Link your account and set up a two factor authentication using this link https://account-linking.mythical.market/
Now, you can list your Blankos for sale or buy Blankos from other players.
How to earn money at Blankos Block Party
There are different ways to earn money playing Blankos Block Party. You can earn money, Blanko Bucks and NFT items by completing different challenges, including daily, weekly, and seasonal challenges.
Players can also earn NFTs by participating in events like Build challenges. All NFTs can be converted into real-world money at the mythical marketplace. All you need to do is to list the NFTs and other players will buy from you.
Do you have any more questions about Blankos Block Party? Comment down below and let us know. If you would like us to right another guide with Blankos tips and tricks, let us know.