Element has come out with a brand new premium Kodi box. Read our Element Ti8 review and enter our contest to win one just in time for Christmas!
We've long been a supported of Element and feel that they are one of the best third-party Kodi box companies. We frequently get feedback from customers on Twitter or Facebook who love Element Kodi boxes. Their latest release is the Element Ti8, a new Kodi box with updated firmware and specs. Check out the specs and then our Element Ti8 review below that
Kodi Element Ti8 Specs
AmLogic S912 Quad-core CPU – One of the first to come out with a mass market S912 box
Mail T820 Octa-core GPU
2GB RAM
16GB storage (expandable with SD card slot)
Android 6.0 operating system
2.4/5.0GHz wireless
4k video resolution support
3D video capable
Ethernet/2 USB/1 SD card slot
The Element Ti8 Android box comes in a box that includes the Kodi box, an HDMI cable, a power adapter, and a remote. The first time you power the Element Ti8, you will be taken to the home Android screen and you will notice a bunch of great pre-installed apps:
Kodi
Netflix
Sling TV
Mobdro
WatchESPN
Amazon Video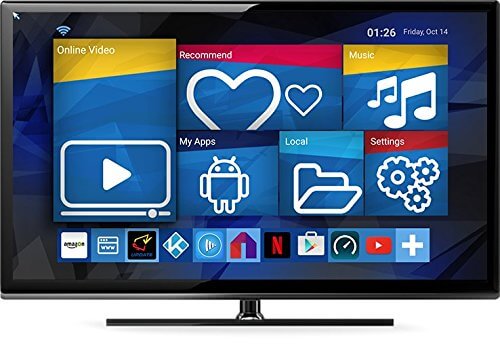 One nice feature of the Element Ti8 is that the firmware updater is right on the main screen (icon third from the left on the screenshot above). It's nice to have an easy spot to update firmware and even better, IT ACTUALLY WORKS. The firmware updater is not disabled or broken like other Android companies.
Right from the start, you'll appreciate the speed of the Ti8. A brand new S912 CPU and Android 6.0 paired with Kodi 16.1 bring a nice sense of reliability, speed, and freshness. Those frustrated with crashing issues on Android 4.4 with Kodi should be nicely surprised with the Element Ti8.
Upon launching Kodi for the first time, you will find that it is already loaded with an Element-themed skin (Confluence) and a few select add-ons installed. Feel free to jump right into a stream or customize Kodi to your liking.
With the upcoming release of Kodi 17, Kodi will no longer support anything less than Android 5.1. This Android 6.0 box will be compatible indefinitely. You might say "well I don't need Kodi 17 so I don't need a new Kodi box" which is great except that once developers update their add-ons for Kodi 17, they won't be compatible with previous versions either. Therefore, now is really the time to upgrade your Kodi box and the Element Ti8 is a great choice.
Overall, I believe that the Element Ti8 is a great Android-based Kodi box. A sleek look, great specs, and an easy setup process make this the perfect Kodi box. The base price is $175 which is a bit of a premium because the S912 is not as mass-produced as older chipsets yet, but you can get the box on sale right now for $125 which is an awesome deal.
If you are interested in learning more about the Element Ti8, visit the official website by clicking here. All Element Ti8's come with a 30-day money back guarantee and a 1 year warranty! If you have an Element Ti8 or want to receive more information, follow us on Twitter or Facebook and ask us a question there!
PROTECT YOURSELF ON THE INTERNET
Sign up for a premium Kodi VPN and access the internet unrestricted. We offer exclusive discounts for NordVPN, the highest respected VPN in the Kodi community. It has some great features for users:
Apps for Android, iOS, Mac, Linux & more
Zero Logs
Unlimited bandwidth
Tier 1 hardware (no speed slowdown)
Access to servers hundreds of VPN servers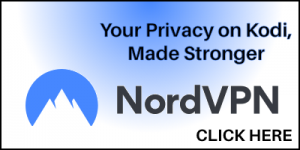 Click here to learn more about Kodi VPN protection