In this guide, we will show you how to install and setup the Phantom wallet. Phantom is a popular cryptocurrency wallet that you can install in your browser of choosing.
Specifically we will go over:
The basics of the Phantom wallet
How to install the Phantom wallet on the browser of your choice
How to setup a new account on Phantom
How to recover your Phantom wallet using your secret recovery phrase
We'll show you how to install Phantom on Chrome, Brave, Firefox, and Edge.
If you have any other questions about how to use Phantom, use the comment box down at the bottom of this page!
What is the Phantom Wallet?
Phantom is a popular cryptocurrency wallet and browser extension for Solana that can be used to hold your assets and access apps on the Solana blockchain. Phantom allows you to deposit, transfer, stake and swap assets on Solana easily. It is considered a MetaMask alternative, though more limited in its usage.
Right now there is only support for the Solana blockchain, but they are planning to extend support to Ethereum and other blockchains in the future.
Phantom also allows you to connect to crypto games, like Star Atlas, to transfer Solana into ATLAS which is the in-game currency needed to play.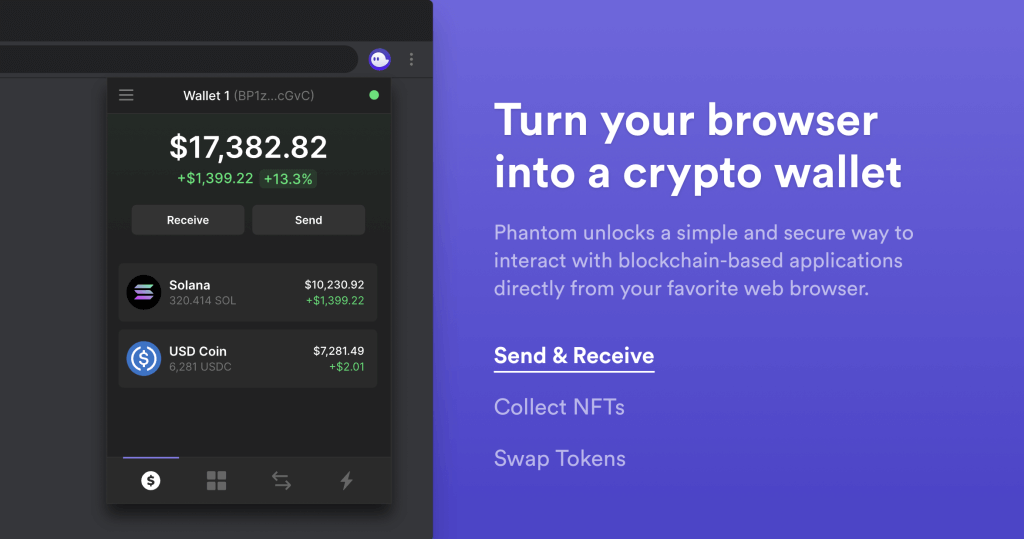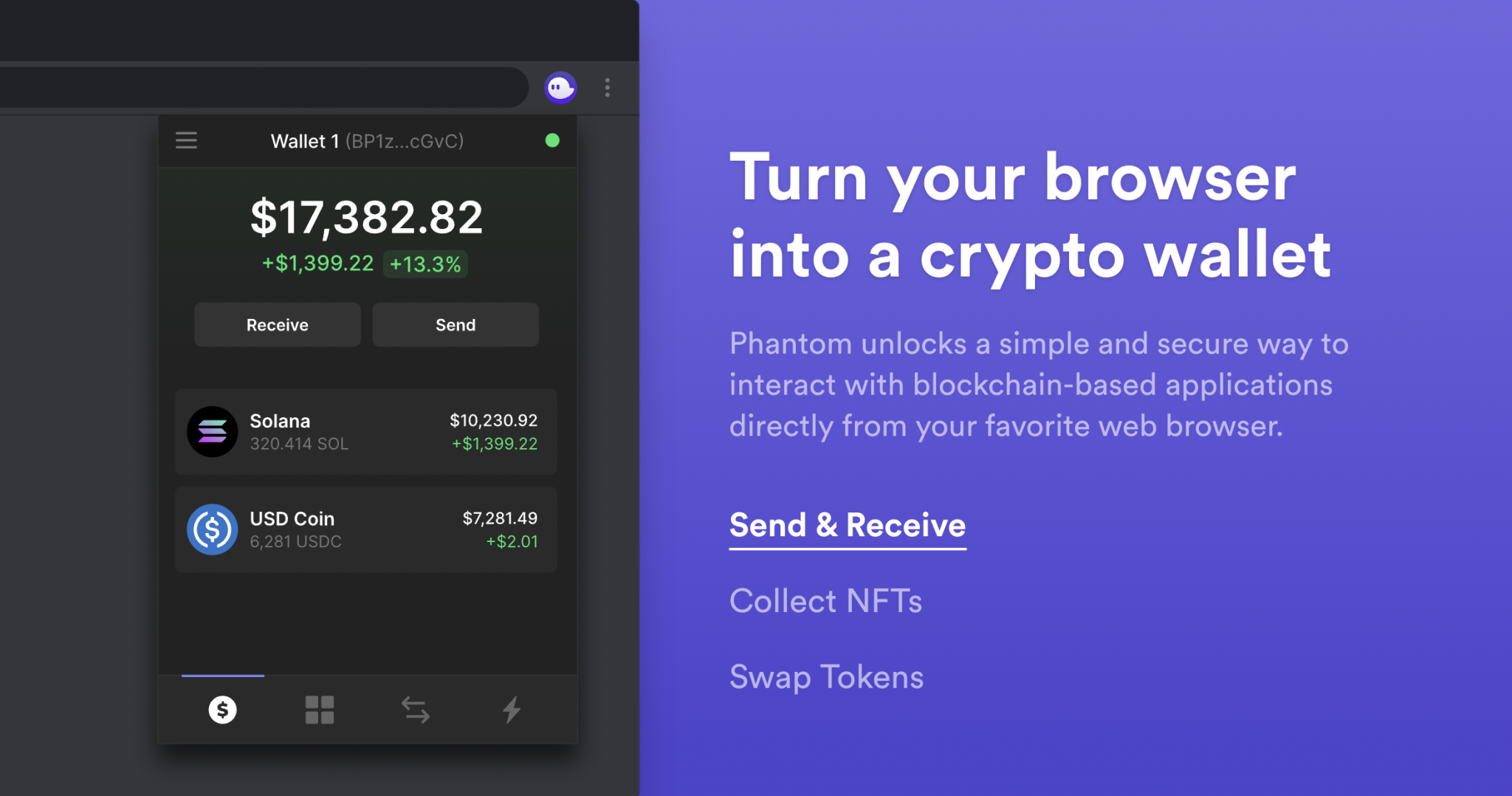 Solana
Solana is a blockchain ledger that is designed for user-friendly decentralized apps (dapps). It has a few advantages over the traditional Bitcoin and Ethereum blockchain:
It is scalable for billions of transactions per day
It uses proof-of-stake and proof-of-history to securely validate transactions
It is cheaper to execute transactions on
Solana can process over 2,500 transactions per second. A lot of crypto games have pledged interest in the Solana chain as a backbone for their projects.
Next, we will show you how to install Phantom on the browser of your choosing.
How to Install Phantom Wallet in Your Browser (Chrome, Firefox, Edge, Brave)
Visit the official Phantom website at phantom.app from a supported browser: Chrome, Firefox, Edge, or Brave. Click on the Add to Chrome (or Firefox, or Edge, or Brave) button.

Click on Add to Chrome again in the Extensions store page that opens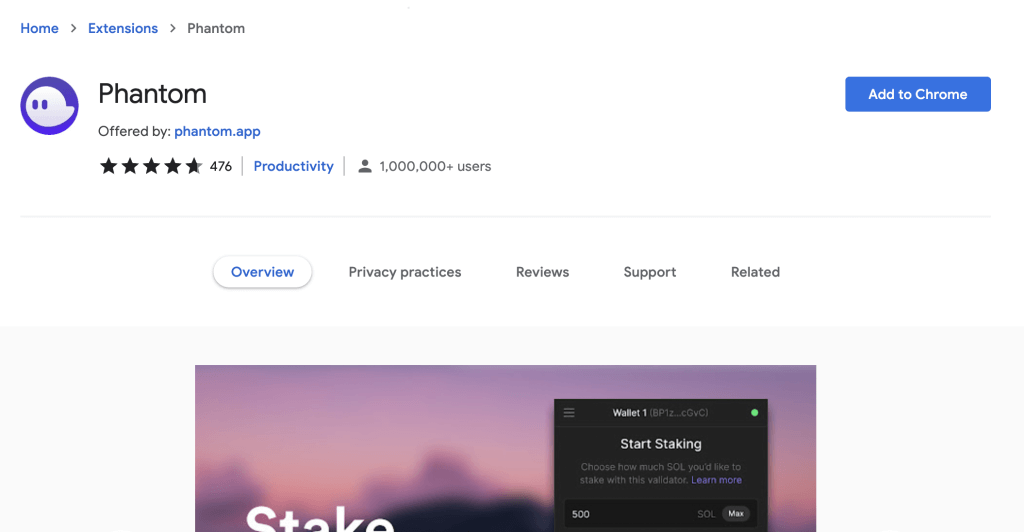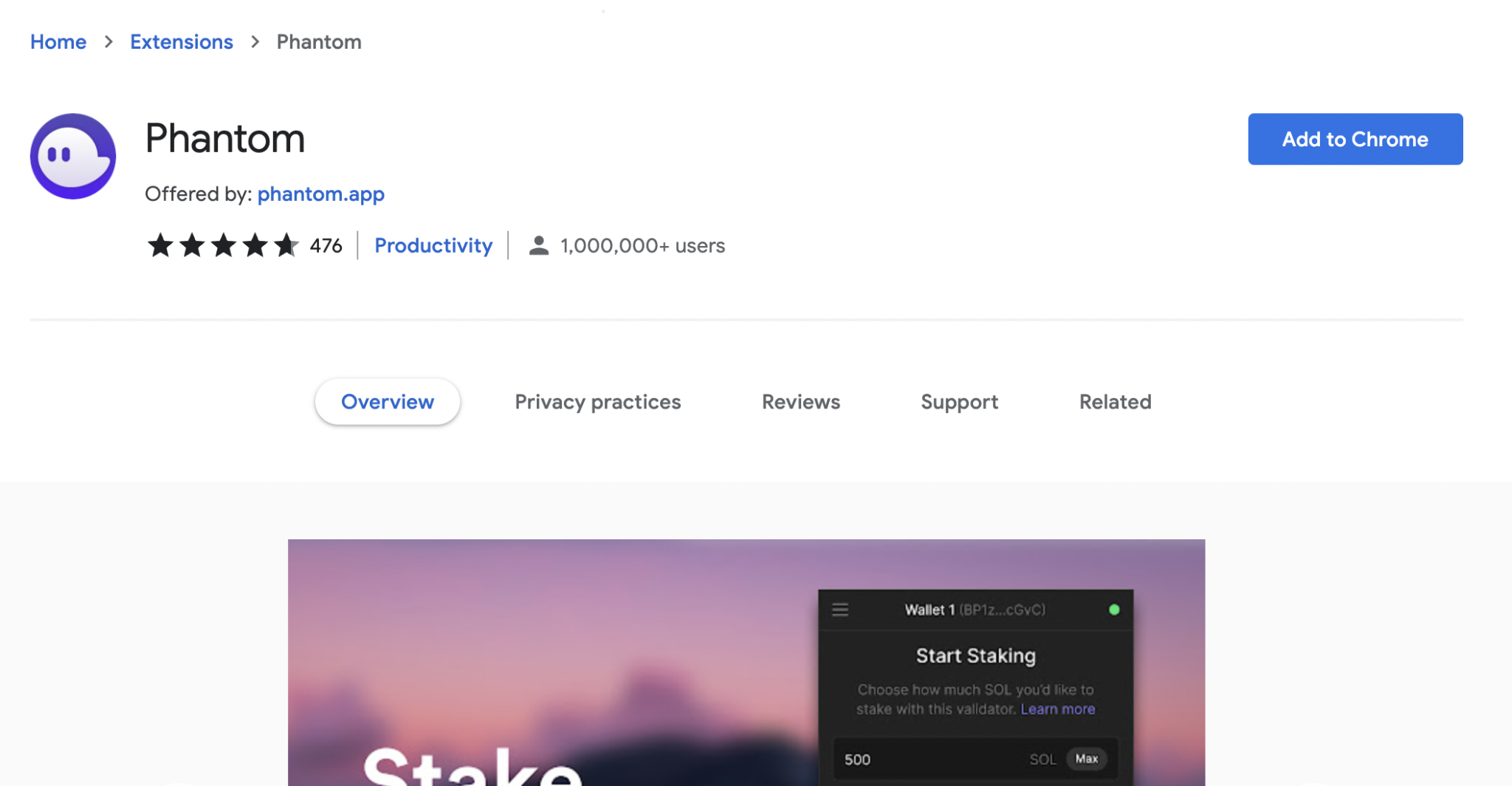 It will ask for permission to add the wallet application to your browser extension. Click Add Extension and the application will be installed

The Phantom wallet is now installed into your Chrome extensions. Click into the top right puzzle icon into Extensions and it will show the Phantom icon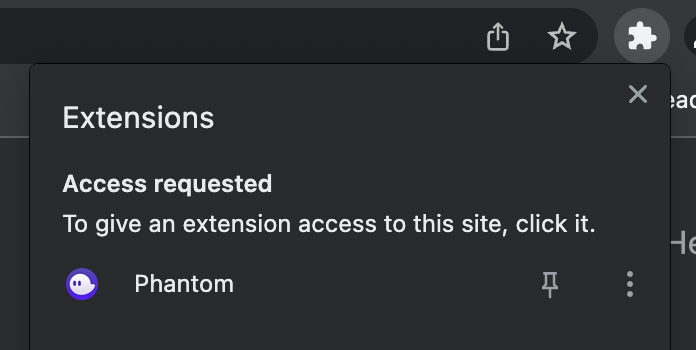 How to Create a Wallet in Phantom
Open the extensions area in your browser and open Phantom (if you don't have it open already). In Chrome, this is a puzzle icon in the top right of the browser. Click on Phantom.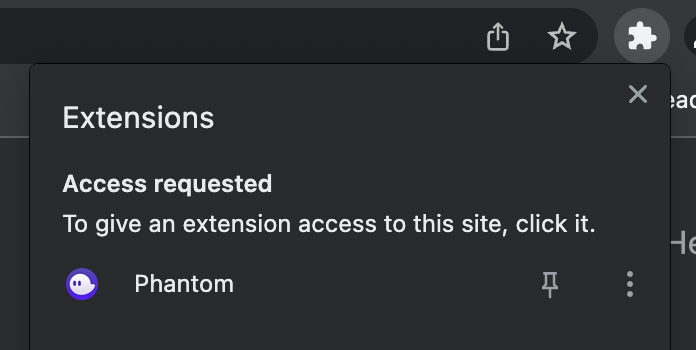 There will be two options, Create Wallet or Import Wallet. Click Create Wallet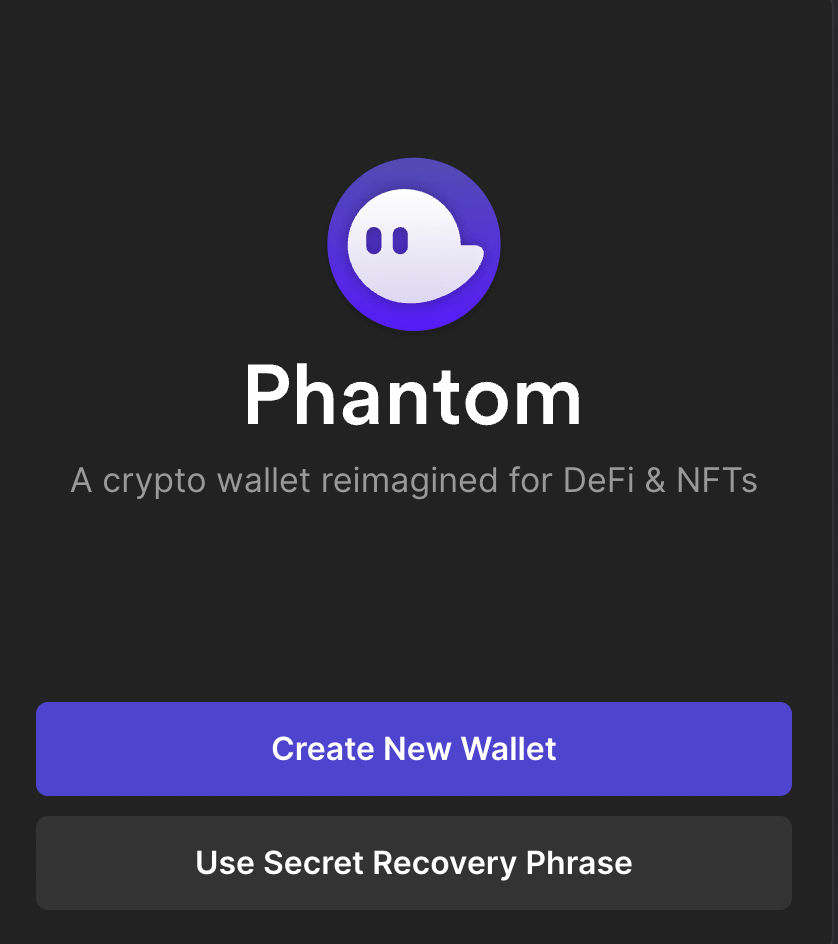 Phantom will provide you a backup phrase that you must write down and store safely in order to recover the wallet later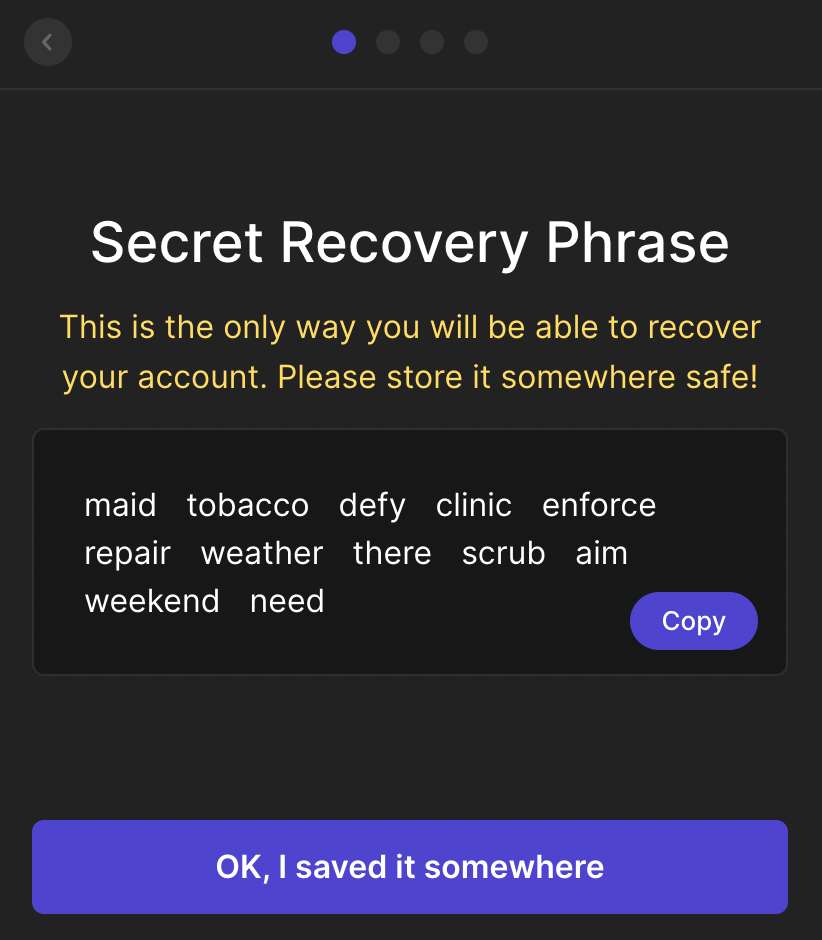 After this you must set up your wallet's password and then click on Continue.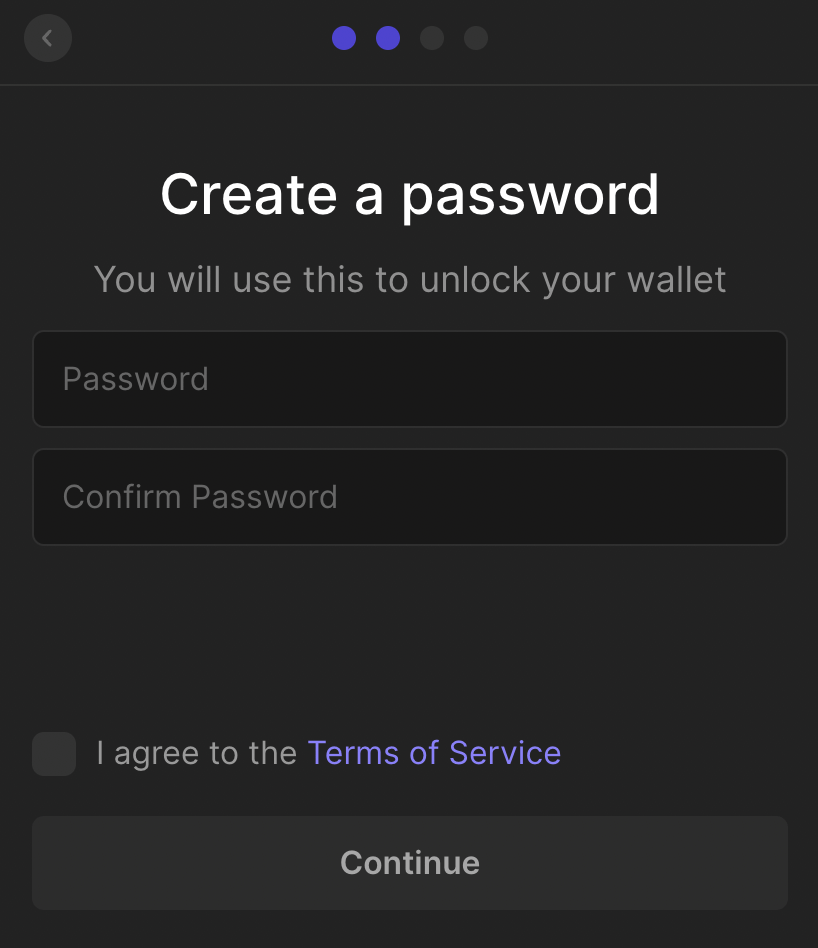 Click on Finish to complete the setup.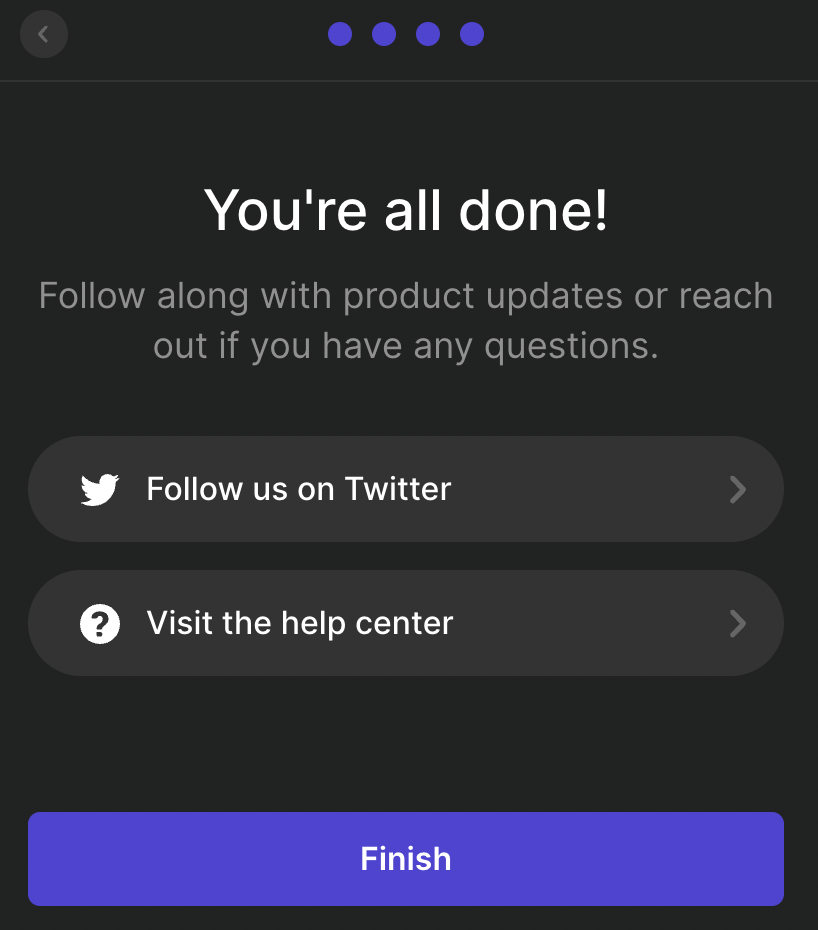 Once completed, a blank Phantom wallet is created. If you open Phantom from the Extensions area, you will see the blank wallet dashboard below.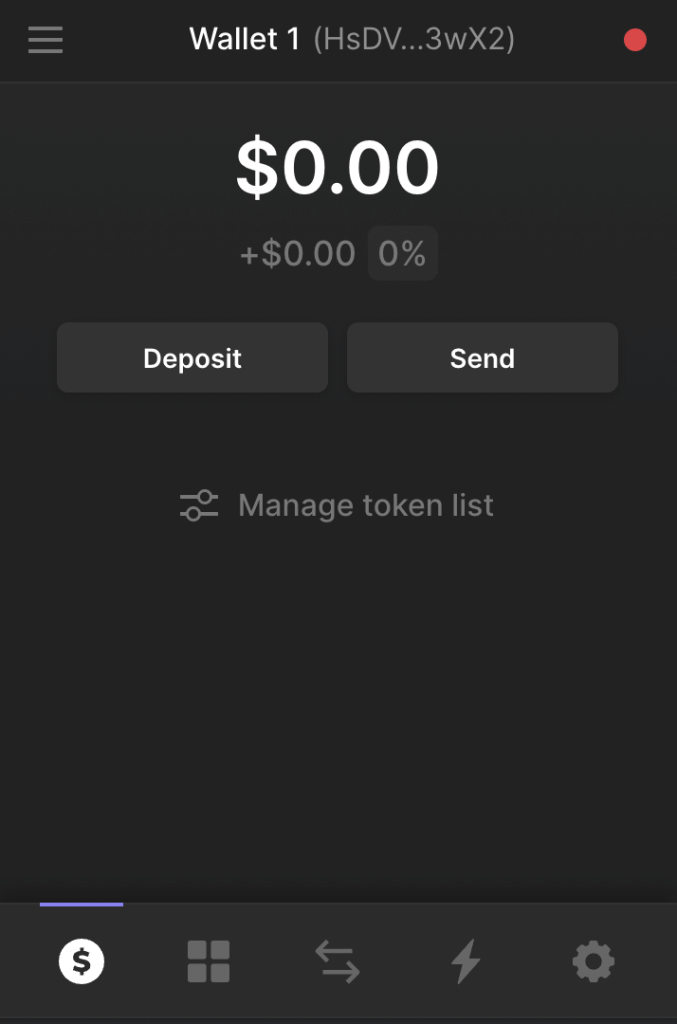 How to Import Your Existing Wallet into Phantom
Open the Phantom application through your browser extensions. Click on Import Wallet.
It will prompt you to provide the correct private key of your existing wallet. Do that and then click on import secret recovery phrase.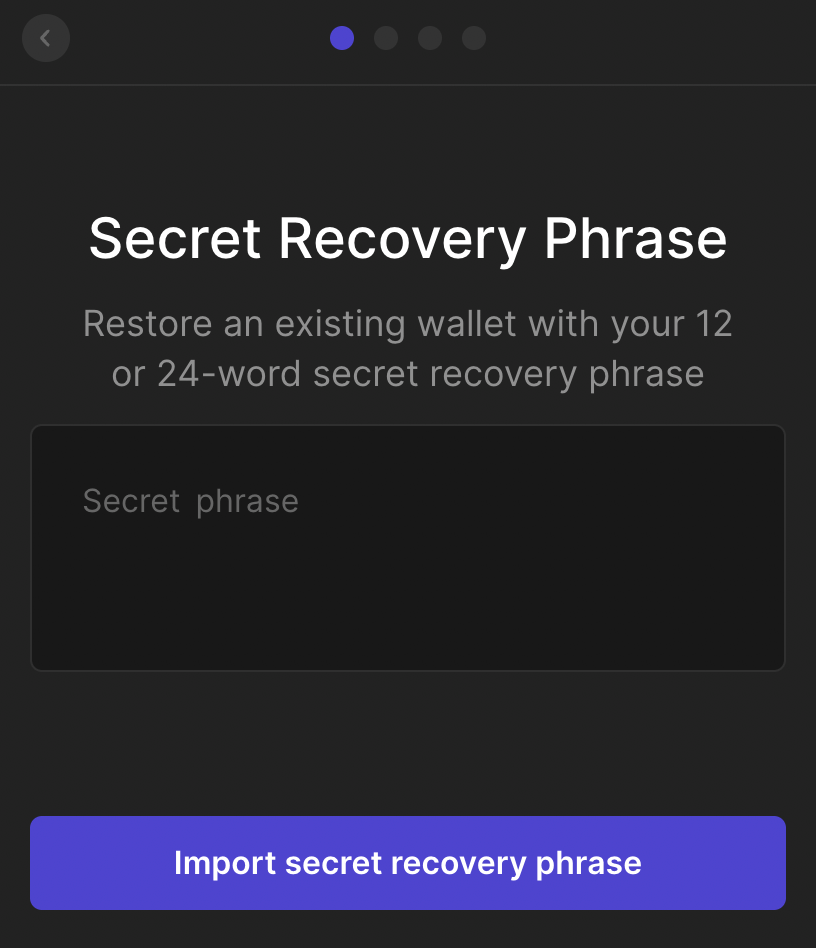 If entered correctly, you will be able to see your tokens and balances of your imported account
Phantom only allows one account at a time to set up using a private seed phrase. If you want to set up another account you will have to go into Settings and then Reset Secret Recovery Phrase to reset your phrase and import another account. Don't forget to write down your recovery phrase!
How to Deposit into your Phantom Wallet
First you must purchase your Solana through Coinbase, Binance, FTX or any other crypto exchange
Open the Phantom wallet through your Chrome extensions
Click on Receive and two functions will appear
You can either Send from Wallet/Exchange or Deposit from FTX
Copy your Phantom Wallet address
Go into your exchange that is holding your Solana and paste your Phantom wallet address in
Type in the amount you would like to transfer
Click Send and your Solana will transfer over to your Phantom wallet
If you use the FTX exchange and clicked the Deposit from FTX, it will automatically open your FTX account and allow you to seamlessly transfer from FTX to Phantom without inputting the wallet address
And that is how you install and setup the Phantom crypto wallet! If you have trouble with any of the steps above, make sure to let us know so that we can update our guide.
Phantom Wallet Frequently Asked Questions (FAQ)
Is it safe to leave my money in the Phantom wallet?
Access to the Phantom wallet is stored locally in your computer's browser settings. The computer must be stolen by someone in order for them to gain access to the wallet. It is mostly safe to leave your money in the Phantom wallet as long as your computer is not at risk of being taken. Holding money in your Phantom wallet is much safer then holding on an exchange's server.
How long do Solana transfers take on Phanton?
Normally it will take about 5-10 minutes to transfer your Solana to the Phantom wallet.
What blockchains does Solana support?
Phantom currently supports the Solana blockchain. Phantom is planning on extending support to Ethereum and other blockchains in the future.
Is Phantom the best wallet?
We think that Phantom is the best wallet for the Solana blockchain. It is a very slick and easy to use interface. You can transfer your Solana from other exchanges to Phantom in a matter of minutes. Phantom is also the best wallet to use for Solana based crypto games such as Star Atlas.
Phantom also allows you to stake your Solana and earn rewards on top. Staking means you are assigning some or all of your Solana tokens to a particular validator, which helps increase those validators voting weight. The more you stake and the longer you do will increase the rewards that you receive.
If you have any other questions on how to set up the Phantom wallet, comment down below!