Do you have an issue where Kodi keeps shutting down, freezing or crashing on you? Here's some information you need to know about why Kodi crashes and how you can fix it!
Kodi is a relatively simple piece of software. It is a database that does nothing without a skin or add-ons added onto it. Some users have messaged us on Twitter or Facebook to ask us why their Kodi keeps shutting down, freezing, or crashing. Often, we get no other details.
Kodi keeps shutting down most frequently because an add-on, skin, or configuration change is causing an error to the Kodi database on startup;.
Let's have a look at possible reasons why Kodi keeps shutting down.
General Tips:
If you bought a pre-loaded Kodi box, do not contact us. We here at KodiTips.com try to teach you the proper way to install repositories and add-ons and we can't be responsible for box builders who take it upon themselves to advertise Kodi as a set-it-and-forget-it media centre. Contact the box seller for support.
If your Kodi keeps shutting down or freezing directly AFTER you take an action, go to the source of your action. For example, if Kodi crashes immediately after installing a new build, skin, or add-on, you'll have to talk to that creator for support. We'd be happy to direct you in the right direction on Twitter.
The older your Kodi box is, the higher chance Kodi will crash or freeze. New add-on updates are optimized for the newest version of Kodi and old versions are not support. Kodi 15.2 should be the absolute oldest version you should run and still expect support.
ONLY install Kodi add-ons from their official repositories.
Kodi  Shutting Down, Crashing, or Freezing Fix
The majority of Kodi issues are caused when Kodi doesn't like something about your userdata folder, which is home to all information about your add-ons, skins, and settings. To fix Kodi, try the following:
Locate your userdata folder and move it somewhere away from your Kodi directory. The table below will help you find your userdata folder.
| Operative system | File path |
| --- | --- |
| Android | Android/data/org.xbmc.kodi/files/.kodi/userdata/ (see note) |
| iOS | /private/var/mobile/Library/Preferences/Kodi/userdata/ |
| Linux | ~/.kodi/userdata/ |
| Mac | /Users//Library/Application Support/Kodi/userdata/ (see note) |
| OpenELEC | /storage/.kodi/userdata/ |
| Windows | Start – type %APPDATA%\kodi\userdata – press |
With your userdata folder gone, start Kodi. Does it start properly? You've just confirmed that something in your userdata folder is the cause for Kodi keeps shutting down.
Move folders from your original userdata folder back into your new folder until you move the folder that causes Kodi to crash again.
Congratulations, you've found the culprit!
Do you have more questions? Let us know on Twitter or Facebook if we can help you out!
PROTECT YOURSELF ON THE INTERNET
Sign up for a premium Kodi VPN and access the internet unrestricted. We offer exclusive discounts for NordVPN, the highest respected VPN in the Kodi community. It has some great features for users:
Apps for Android, iOS, Mac, Linux & more
Zero Logs
Unlimited bandwidth
Tier 1 hardware (no speed slowdown)
Access to servers hundreds of VPN servers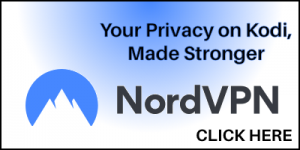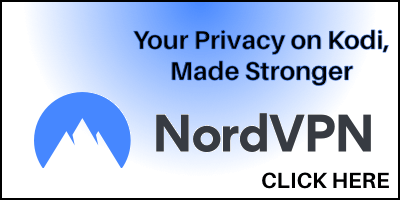 Click here to learn more about Kodi VPN protection