Terrarium TV is a popular Android APK that provides the equivalent of Exodus, Specto, or Elysium, without the need for using Kodi. Find out how to install it below.
May 27th: The Terrarium TV Android APK has been updated to v1.9.10. Make sure you check out and read the full change log and note below as there is something special about this release you should know if you paid for the ad-free version of Terrarium.
December 8th: Some users looking for the Terrarium TV Android App may have noticed that the official website is currently down and not working. This has led some users and Youtubers to incorrectly assume that the creator of Terrarium has run into legal problems, similar to some Kodi developers recently. The developer has posted the following message on reddit to set the record straight:
As most will know, the official TTV website is currently down, as is downloading from the github pgae. The official statement from our developer is:

"Sorry for the late response. I'm fine. I was not being arrested. I've decided to shut down the official website and maybe soon will also shut down the Github repository hosting the apk files in order to avoid any potential legal issues…"

There has been no cease and desist letters, no lawyers at the door, no seizing of the website. Ad free is not involved. It has been purely a precautionary measure.

"I want to take a break for a while (maybe a few weeks) first…"

Our developer has NOT said he is stopping work on the app, merely that he is taking some time out to decide what his next steps should be.

The app WILL continue working as is. New movies, shows, seasons, and episodes will continue being added as this is all automated within the app itself. There just won't be any updates for now.

You can still download the current version, v1.8.3 from the following websites:

Please remember that any rumours about ad free, cease and desist letters, lawyers or the app being dead are just that, rumours.

Do NOT believe what you heard on YouTube! YouTubers post what they know will get the greatest views and know fearmongering is a surefire way of getting views! Its all just pure conjecture and more rumours.
___
The Terrarium TV Android app is an APK that you can load onto any Android device such as a phone, tavlet, or TV Box. Similar to third party Kodi addons that scrape the public internet for media, Terrarium TV does the same thing without requiring the Kodi interface for media playback. Instead, it uses an Android media player, such as VLC or MX Player, to playback files.
Terrarium TV Android Information
Anyone with an Android Kodi box (Fire Stick and Fire TV included) can install Terrarium TV.
Just like multi-source Kodi addons such as Covenant, Exodus, or Elysium, the Terrarium TV Android app is a multi-source addon, meaning that it pulls streams from a variety of resolvers. The developers behind Terrarium have to update these resolvers when they go down and work to ensure that content is available in the addon.
Terrarium hosts no content and only scrapes data from the public internet.
Terrarium TV Features and Recent Updates
The latest version of Terrarium TV is v1.9.10, released on May 27th, 2018. Not that if you have paid for the ad-free version of Terrarium TV, you may not want to update. Changes to data that the app stores has broken the ad-free check in the version. You can choose to stay at v1.9.9 in the interim until a permanent solution is found. The message from the dev is as follows:
Sorry guys. Due to the removal of some sensitive permissions and the app now has no way to access or store email addresses. The "Remove Ads" feature is broken in version 1.9.10. Please use 1.9.9 if you can't remove ads in v1.9.10 and ignore the update prompt. This should not be a big deal and we will fix it as fast as we can. Sorry for your inconvenience.

Please note that you are not forced to update this time.
The full change log is as follows:
Starting from version 1.9.10, only devices with Android OS version 4.1 or newer are supported.
Added more GoogleVideo links
Added more FastServer links
Added new providers
Added new hosts
Fixed a bug which can make TV season scraping fail
Fixed existing providers
Fixed existing URL resolvers
Disabled broken providers
Removed some sensitive permissions (e.g. Location, Contacts Access, etc)
Improved performance
Fixed bugs and crashes
The last version of Terrarium TV was v1.9.9, released on April 22nd, 2018. The change log is as follows:
Added more GoogleVideo links.
Added more FastServer links
Added new providers
Added new hosts
Fixed existing providers
Fixed existing URL Resolvers
Disabled broken providers
Improved performance
Fixed bugs and crashed
Terrarium TV boasts the following nice features:
Sort TV shows by different nations or languages.
Bookmark your favourite shows and movies for easy watching later.
Sources are ordered in descending video quality.
Choose whether to start each media file with or without subtitles.
Download files to your Android Kodi box for later watching.
Trakt.tv support
Real-Debrid support!
Support for Android TV, TV Box, Amazon Fire TV & Fire TV Stick
Multi-language subtitles
Genre selection
Native Chromecast support
New episode notification
Is Terrarium TV Legal?
According to the Terrarium TV website, "Terrarium TV uses streaming technology instead of torrenting (P2P). Unless you share or upload videos, you'll be ok.".
In their terms and conditions, they state: "In case of copyright infringement, please directly contact the responsible parties or the streaming websites. Terrarium TV operates as a search engine of TV shows and movies content found publicly available on the internet, in principle conducting in the same way as Google. However, Terrarium TV strongly believes in the protection of intellectual property and would be willing to assist when possible and applicable. The videos are streamed directly from the third-party video sharing services."
How to Install Terrarium APK
Terrarium is not available on the Google Play Store. Instead, it must be manually downloaded and sideloaded onto your device. You can also use Android software that automatically sideloads APKs for you. To install Terrarium, follow these steps:
From your Android home screen, navigate to Settings > Security > enable Unknown Sources.
Download the Terrarium APK from this link and move it onto your Android TV box.
Navigate to the Terrarium APK file you moved onto your box and run the file. HINT: You can download ES File Explorer from the Google Play Store to make navigating file folders easy. You can also run the APK from inside of ES File Explorer.
When you launch the APK, select Install. Terrarium will install and then it will appear in your apps section when it is done.
Remove Ads on Terrarium TV 
Ever since the upgrade to v1.9.4 and higher, there has been an increase in the number of ads shown in the Terrarium TV APK. The culprit is the Yes Player app, which Terrarium TV uses as its default media player. Yes Player throws up an ad when you launch a stream. To fix this issue, you simply have to select the MX Player for playback, which is ad free.
To remove ads on Terrarium TV:
Find the title you would like to view in Terrarium. Click on it to bring up the playback window.
Click on Play With
Select MX Player
Your stream will now launch without any more ads.
If you do not see MX Player in the list, you do not have it installed on your Android device. You can launch the Google Play Store, search for MX Player, and install it from here. It will now appear in your list.
Let us know on Twitter or Facebook if we can help you out!
PROTECT YOURSELF ON THE INTERNET
Sign up for a premium Kodi VPN and access the internet unrestricted. We offer exclusive discounts for two services – IPVanish and NordVPN. Both are respected in the Kodi community & have some great features for users:
Apps for Android, iOS, Mac, Linux & more
Zero Logs
Unlimited bandwidth
Tier 1 hardware (no speed slowdown)
Access to servers hundreds of VPN servers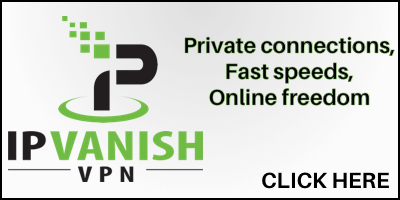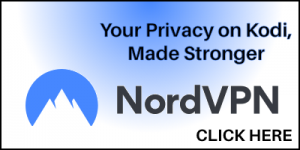 Terrarium TV Android Install Guide: Multi-Source APK
was last modified:
May 27th, 2018
by