The popular TVDB Kodi scraper is currently causing Kodi to crash due to some API changes and enhancements. If you are unable to use Kodi currently or suspect you might have a problem, read all of the symptoms, details, and information below.
The TVDB API crashing Kodi issue began on August 2nd, 2019 and is ongoing.
The Problem
TVDB, one of the most popular sources for TV metadata in Kodi, is currently undergoing some upgrades to their API and backend database. Notably, they are adding Movie metadata to their website and a bunch of other new features.
However, the new site changes have caused major issues to the API, which is what Kodi uses to access information from the site.
If your Kodi setup attempts to Update Library, Refresh or Scan To Library, it will crash.
As well, other Kodi services and features that use TVDB may also be be not currently working. These services include:
Artwork Beef
Skin Helper Services and skins that use them to access extended information from TheTVDB.com
Add-ons that access TheTVDB.com to obtain extended informaiton
Media Managers
The Solution
Until the new TVDB API is up and stable, there is no way that any Kodi addon or service can access TVDB metadata, which means that you will see empty data and missing images until that point.
A number of Kodi developers are looking into the issue around TVDB crashing Kodi and automatic updates to Kodi addons and services will be pushed out to fix these problems soon.
If you want to proactively stop Kodi from crashing, there are a number of workarounds you can perform depending on what your problem is.
Workarounds
If you have 'Update Library on Startup' enabled in Kodi
Disconnect from your internet by either unplugging your Kodi box and turning off WiFi or turning off your internet modem.
Restart Kodi
Navigate to Settings > Media
Under the Library section, make sure that Update Library on Startup is turned OFF
If you've been repeatedly attempting to start Kodi, you may find that TVDB crashes Kodi even with your internet connection turned off due to some cache features.
If the above fix does not work, you need to manually edit your guisettings.xml file to disable the update library on startup function.
Navigate to the guisettings.xml file on your Kodi box. This is located in your Kodi Userdata folder.
Open up this file in a text editor and search for the entry: <setting id="videolibrary.updateonstartup">true</setting>
Replace this entry with <setting id="videolibrary.updateonstartup">false</setting>changing true to false.
Save your file and restart Kodi.
How to Scrape or Add New TV Shows to Your Library
Until TVDB is back up again, you will not be able to add any TV shows to your library by default unless you change your source to another scraper. To do this:
Navigate to

Videos>Files

and highlight your Source
Bring up your context menu ('c' button on a keyboard or menu button on a remote)
Select

Change content

Select

TheMovieDB for TV Shows

scraper
Adjust the scraper settings as required
Select OK
How to Disable OpenMeta Library Updates
If you use the popular OpenMeta Kodi addon, its library updates will also crash Kodi after a certain period of time when it goes to scrape data from TVDB.
To fix this issue, you need to quickly perform these steps when Kodi launches and before it crashes:
Navigate from the Kodi main menu to Add-ons 
Hover on the OpenMeta addon and bring up the context menu ('c', menu button, or hold OK button)
Click on Settings
Disable Enable Library Updates
We will keep everyone updated with TVDB crashing Kodi as things progress and are fixed. Please share this guide on social media and help out those who may be having problems!
If you are seeing this guide anywhere other than KODIT I P S.com, it has been stolen.
Comment below and help others out!
PROTECT YOURSELF ON THE INTERNET
Sign up for a premium Kodi VPN and access the internet unrestricted. We offer exclusive discounts for NordVPN, the highest respected VPN in the Kodi community. It has some great features for users:
Apps for Android, iOS, Mac, Linux & more
Zero Logs
Unlimited bandwidth
Tier 1 hardware (no speed slowdown)
Access to servers hundreds of VPN servers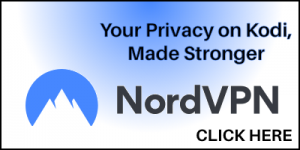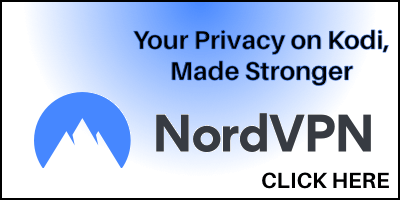 Click here to learn more about Kodi VPN protection