A new fork of the URLResolver dependency called ResolveURL now provides an alternative method to resolving links from file lockers in your Kodi addons. Read more about the ResolveURL Kodi dependency here!
March 18th ResolveURL Kodi Update:
An official update by jsergio123, v5.0.9 has just been released for ResolveURL. On Reddit, jsergio released the following information:
'yes there are a few updates but i will no longer include a changelog and development has gone to private git. My public github will remain inplace to keeps pushing updates out."

"I will not be on Twitter or reddit. Keybase.io and github.com will be my only points of contact. Too much drama"
v5.0.9 was just sent out and it may take a while to replicate to all Kodi devices so please be patient. You can "check for updates" in Kodi to try and speed the process along.
___
Original Guide:
ResolveURL is a non-prejudice dependency resolver that decodes links from popular file locker hosts, allowing Kodi to play media from these sites. It is a fork of URLResolver that is maintained and developed by jsergio123, who is one of the best Kodi python code distributors on the internet today.
The ResolveURL Kodi add-on works in the background of Kodi (called a dependency) to decode file hosts in order to play the root movie or TV video stream. If you are new to Kodi, you probably notice that a lot of add-ons use the same filehosts – Gvideo, clicknupload, zshare, dizilab are some of the popular ones. The URLResolver Kodi add-on knows how to navigate through these hosts, clicking through captcha's and virtually retrieving the streaming file which you see in Kodi.
How to Setup ResolveURL
In order to use the new ResolveURL dependency, addon developers will need to recode their addons to use the new dependency instead. The end user does not need to make any changes on their ends.
ResolveURL First Time Setup Important Notes
The first time an addon updates to use ResolveURL over another resolver dependency, there are a couple of very important notes you need to be aware of:
You may get a popup notification that says that there is a problem with URLResolver. You MUST CLICK the "Ignore" button.
You WILL need to reauthorize your Real-Debrid and other premium accounts to work with ResolveURL. To do that, you can find the configuration settings by navigating in Kodi to  SYSTEM > Add-ons > SYSTEM > Dependencies > ResolveURL > Configure > Universal Resolvers.
ResolveURL is automatically installed with any add-on that uses it, so you don't have to worry about installing ResolveURL. Per jsergio, developers can add it as a dependency by adding the following code to their addons.xml file:
<requires>
	<import addon="xbmc.python" version="2.1.0"/>
	<import addon="script.module.resolveurl" version="5.0.00"/>
</requires>Import ResolveUrl in your code and use it the same as you would with the UrlResolver
import resolveurl
resolved = resolveurl.resolve(url)
Or you can import ResolveUrl as UrlResolver to your existing addon that uses the UrlResolver
import resolveurl as urlresolver
resolved = urlresolver.resolve(url)
Include jsergio's repo with your repo to always have the latest updates
<dir>
        <info compressed="false">https://raw.githubusercontent.com/jsergio123/zips/master/addons.xml</info>
        <checksum>https://raw.githubusercontent.com/jsergio123/zips/master/addons.xml.md5</checksum>
        <datadir zip="true">https://raw.githubusercontent.com/jsergio123/zips/master/</datadir>
</dir>

The latest version of ResolveURL is v5.0.08a, which fixes broken Real-Debrid links that occurred after an API change by RD on Monday. The version before that was v5.0.08, which comes with the following change log:
Code Base Changes:
Resolvers Added:
Resolvers Fixed/Updated:

mycloud
mehlizmovies
flixtor
clicknupload
vshare.io
streamango
Some of the other recent changes to the dependency are as follows:
Code Base Changes:

Fix for SSL Context
Fixes for Python > 2.7.12
Fixes for Xbox One

Resolvers Added:
Resolvers Fixed/Updated
Resolvers Removed
Languages Added/updated

Greek
Italian
Norweigan
Croatian
We will keep a running list of addons who are choosing to use ResolveURL as their backbone for retrieving public links off the internet. The current list so far:
If you know of any addons using ResolveURL, get in touch with us on Twitter or Facebook or by commenting below!
NOTE: Jsergio is not responsible for urls being resolved by 3rd parties. ResolveURL only resolves video content from legitimate file lockers without prejudice. If this script is being used by 3rd parties to resolve content that you feel infringes upon your Intellectual Property, then please take your complaints to the actual file host and not me. This script in no way searches for any content whatsoever.
TWO PREMIUM KODI VPN SERVICES – YOUR CHOICE!
Protect yourself on the internet with a premium VPN. We offer exclusive discounts for two services – IPVanish and Strong VPN. They have some great features for Kodi users, including:
Apps for Android, iOS, Mac, Linux & more
Zero Logs
Unlimited bandwidth
Tier 1 hardware (no speed slowdown)
Access to servers hundreds of VPN servers
Money back guarantee
24/7/365 Support
The ability to be configured right at your router, for a hassle-free experience
Native apps for Amazon Fire Stick & Android TV (IPVanish)
Works with Netflix (Strong VPN)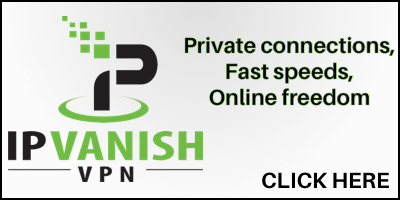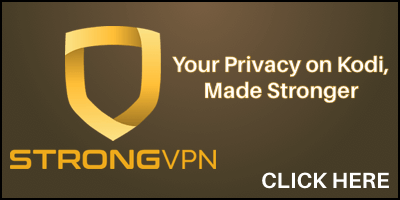 ResolveURL Kodi Dependency; URLResolver Fork Information
was last modified:
March 18th, 2018
by