Real Debrid, Premiumize, All Debrid, and LinkSnappy are all premium file hosts which give you more HD links and content in Kodi. But which one of these services is the best and how are they the same and different from each other?
Our guide compares the four services and provides everything you need to know!
We've looked at everything including:
Number of File Hosts
Price
Features
Referral Program
Setup
Support
Let's dive in!
What are Real Debrid, Premiumize, All Debrid, and LinkSnappy?
Real Debrid, Premiumize, All Debrid, and LinkSnappy are all premium file host services. For a small monthly fee, they provide you access to premium file hosts and bandwidth that you would otherwise have to pay individually for. Some of these file hosts are only available to paying users and others are available for free at a reduced download speed.
Kodi addons scrape media websites for these file host links and play their media on your TV. Simply put, the more file hosts you have access to, the more chances of a working link from a Kodi addon.
Subscribing to Real Debrid, Premiumize, All Debrid, or LinkSnappy is guaranteed to increase your chances of a working stream.
That's awesome, but which one of these services is the best and how do your compare Real Debrid vs Premiumize vs All Debrid vs LinkSnappy?
Real Debrid vs Premiumize vs All Debrid vs LinkSnappy Comparisons
Number of File Hosts
The following stats are valid as of May 2019.
Real Debrid supports 51 current file hosts including the popular ones like RapidGator, Uploaded, FileFactory, OpenLoad, VK, and TurboBit.
Premiumize supports 55 current file hosts. The numbers are slightly skewed because Premiumize supports a number of adult video websites. You can enter in the media addresses from those websites and download to the cloud or locally files from those websites.
All Debrid supports 72 current file hosts. This includes the same selection as Real Debrid and Premiumize, as well as a few lesser known options.
LinkSnappy currently supports 67 file hosts. Again, all major hosts are included in the service along with some under-appreciated ones and adult hosts as well.
Overall, there isn't much difference at the higher end and all four options support the most popular file hosts. All Debrid does support the highest overall number of hosts.
Price
Real Debrid
15 Days = 3€
30 Days = 4€
90 Days = 9€
180 Days = 16€
Premiumize
1 Month = 9.99€
3 Months = 24.99€
12 Months = 69.99€
All-Debrid
15 Days = 2.99€
30 Days = 3.99€ / $4.99
90 Days = 8.99€ / $10.99
180 Days = 15.99€ / $18.99
LinkSnappy
7 Days = $4.99
30 Days = $12.99
90 Days = $29.99
180 Days = $54.99
Overall when comparing Real Debrid vs Premiumize vs All Debrid vs LinkSnappy pricing, you can see that Real and All Debrid costs the exact same, while Premiumize and LinkSnappy considerably more expensive.
Premiumize is the only service that offers a full yearly plan, which is just slightly more than double what a year would cost from Real Debrid or All Debrid.
Conversely, LinkSnappy is the only service which offers a 7 day plan, which is nice if you want to try out the service short term before committing to anything. One other nice feature that LinkSnappy has is that its payment is in US dollars where the other three are in Euros. This is really nice for North American users who want to try out a Debrid service without having to pay extra conversion or bank fees for dealing with a foreign currency.
With that in mind, the number of features is what truly makes the pricing worth it or not. Let's check out what features these three services have!
Features
Real Debrid, Premiumize, All Debrid, and LinkSnappy all share the most basic common features:
High download speeds of up to 1Gbps
Unlimited traffic
Secure and private use
Support from URLResolve and ResolveURL Kodi resolver plugin
No wait times or advertising
Premiumize comes with some additional features to justify the additional cost of subscribing to the service. Premiumize's extra features are:
WebDAV Support – This lets you setup Premiumize as a source in Kodi's file manager and stream files directly from your cloud without the use of an addon.
Cloud Storage – Store media files in a personal cloud storage area. Upload and download files from Premiumize to your local computer or Kodi.
Usenet Access – Premiumize allows access to binary usenet groups which give you access to even more media content.
VPN access – Premiumize comes with its own VPN service to protect your connection while you surf the internet.
VoIP Calls – Make IP calls to anywhere in the world using Premiumize servers
Geo Unrestrict – This unrestriction service allows you to access websites that may be blocked in your country
Most of the Premiumize features listed above require additional setup or understanding, but they can be excellent tools if you take the time to check them out!
Similarly, LinkSnappy comes with a few extra features as well to justify its extra cost:
1TB cloud storage – Story media files or torrents in your personal cloud storage using LinkSnappy's service
24/7 available chat support
Support available for Kodi users
jDownloader, Chrome, and Firefox plugins so that you can resolve premium links wherever you are
Referral Program
Real Debrid
Every friend that uses your Real Debrid referral link to sign up for a premium account will get you an additional 5 premium days PLUS 50 Fidelity Points.
Real Debrid Fidelity Points are loyalty points that can be exchanged 1000 for another 30 days of premium service. That means that every 20 referrals gets you an additional month of premium Real Debrid in addition to the 100 base days you'll earn.
Premiumize
Every friend that uses your Premiumize referral link to sign up for a premium account will get you 15 additional days of premium time. Even better, your friend will also get an extra 15 days when they sign up with a referral link verses just on their own.
All Debrid
For every friend that uses your All Debrid referral link to purchase a plan for 30 days, you receive 5 free days/points.
Every friend that uses your All Debrid referral link to purchase a plan for 90 days or great will get you 10 free days/points.
You can use your points to extend your premium membership or to give another friend premium.
LinkSnappy
LinkSnappy offers two different programs for users who want to refer others to the LinkSnappy service.
The referral program gives you free premium days for any user who signs up to LinkSnappy using your link.
Alternatively, users can switch to the LinkSnappy affiliate program, which gives you 30% of every new user you refer and 10% of their recurring amount in cash. Cash can be request to your PayPal account once you reach a minimal balance.
LinkSnappy is the only service of the four which allows you to decide what you want to do with your referral money.
Setup
There is no different Real Debrid vs Premiumize vs All Debrid vs LinkSnappy in terms of Kodi setup. All four are supported by both URLResolver and ResolveURL, the two resolver addons for Kodi.
To setup any of these three service in Kodi, follow the instructions as follows:
From your Kodi main menu, navigate to Settings (cogwheel) > System Settings > Highlight the settings wheel at the bottom left and change to "Advanced".
Head back to your Kodi main menu and then navigate to Add-ons > Manage Dependencies
Select URLResolver or ResolveURL or the other resolver function your want to configure.
Press menu ('c') > Configure > Universal Resolvers and scroll down to either Real Debrid/Premiumize/All Debrid.
Change the Priority of your service.me to 90 (or something lower than 100 so that premium links appear at the top of your search queries).
Click on the authorization/sync button or enter in your customer ID (for Premiumize) and follow the prompt on the screen to setup Real Debrid/Premiumize/All Debrid.
Click OK to exit out of the Resolver and save your settings.
Customer Support for Kodi Users
In terms of customer support, Real Debrid provides little to no customer service for their service. In addition, the developers behind Real Debrid have in the past clashed with developers behind ResolveURL to the point that Real Debrid support was almost removed from the Kodi  dependency. Luckily for fans, cooler heads prevailed but users should be aware that Real Debrid is not 100% supportive of Kodi users using their service in masses.
Premiumize, All Debrid, and LinkSnappy have instead embraced Kodi users with support. Both have given away free premium accounts to jsergio, developer of ResolveURL, to give away to Kodi users. All Debrid also has Kodi sync and configuration instructions up on their website.
Real Debrid vs Premiumize vs All Debrid vs LinkSnappy Conclusion
So Real Debrid vs Premiumize vs All Debrid vs LinkSnappy, what's the best premium file hosting service for you? The answer is that it depends.
For basic users, most will not be able to tell the difference between the three services. In most cases, pick one and try it out and see if it meets your needs. Real Debrid is the most popular service out of the three which means lots of support for Kodi fellow users.
If you'd like to take advantage of the premium services that Premiumize offers such as VPN, usenet, or cloud storage, then it is a solid choice for you.
All Debrid and LinkSnappy are new additions to Kodi resolver plugins, but it has competitive pricing and an expanded list of supported file hosts.
Throughout the year, all four services will have deals every once in a while to sweeten the pot and entice new users. We always post those updates and notes on our home page.
So, what do you think is the best premium file hoster: Real Debrid, Premiumize, All Debrid, and LinkSnappy? Let us know on Twitter if we can help you out!
PROTECT YOURSELF ON THE INTERNET
Sign up for a premium Kodi VPN and access the internet unrestricted. We offer exclusive discounts for NordVPN, the highest respected VPN in the Kodi community. It has some great features for users:
Apps for Android, iOS, Mac, Linux & more
Zero Logs
Unlimited bandwidth
Tier 1 hardware (no speed slowdown)
Access to servers hundreds of VPN servers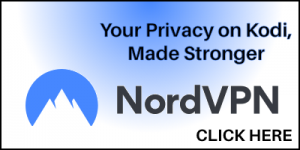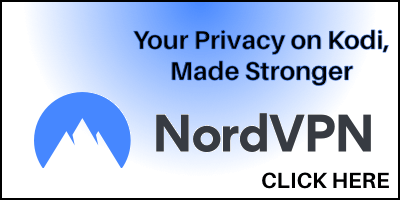 Click here to learn more about Kodi VPN protection