A fork of the URLResolver dependency called ResolveURL provides an alternative method to resolving links from file lockers in your Kodi addons.
Read more about the ResolveURL Kodi dependency here in our guide.
ResolveURL Kodi Latest Version
The latest version of the ResolveURL Kodi plugin is v5.0.27. The code for magnet/torrent support with Real-Debrid and Premiumize has been further refined with bug fixes:
Code Base Changes

Roll back progress dialog window changes
'Reset Function Cache' option in the ResolveURL settings

Resolvers Fixed/Updated
The biggest change in the last versions is that ResolveURL now supports cached torrents through both the Premiumize and the Real-Debrid service. Cached torrents is a method for resolving HD streams and they are a big trend in the community these days!
If you are a Premiumize or Real Debrid user, you can now enjoy cached torrents in all addons that support ResolveURL. The change log for the previous version is as follows:
Code Base Changes:

Removed jarvis progress dialog skin
Settings to allow cached torrents only
Fixes for torrents with samples larger than 75mb
Premiumize now uses device authorization same as RD (you must re-auth)
Torrent and magnet link support using Premiumize
Magnet support using Real-Debrid
Add HTTP DELETE method
New Real-Debrid Client ID – You will need to re-authorize (see instructions below)

Resolvers Added:
Resolvers Fixed/Updated
Resolvers Removed
ResolveURL is a non-prejudice dependency resolver that decodes links from popular file locker hosts, allowing Kodi to play media from these sites. It is a fork of URLResolver that is maintained and developed by jsergio123, who is one of the best Kodi python code distributors on the internet today.
The ResolveURL Kodi add-on works in the background of Kodi (called a dependency) to decode file hosts in order to play the root movie or TV video stream.
If you are new to Kodi, you probably notice that a lot of add-ons use the same filehosts – Gvideo, clicknupload, zshare, dizilab are some of the popular ones.
The ResolveURL Kodi add-on knows how to navigate through these hosts, clicking through captcha's and virtually retrieving the streaming file which you see in Kodi.
How to Setup ResolveURL
In order to use the dependency, addon developers will need to recode their addons to use the new dependency instead. The end user does not need to make any changes on their ends.
When you install an addon that uses the ResolveURL dependency, it will automatically be installed. You will then see the updates to ResolveURL in your recent addon updates area.
ResolveURL First Time Setup Important Notes
The first time an addon updates to use ResolveURL over another resolver dependency, there are a couple of very important notes you need to be aware of:
You may get a popup notification that says that there is a problem with URLResolver. You MUST CLICK the "Ignore" button.
You WILL need to reauthorize your Real-Debrid and other premium accounts to work with ResolveURL. To do that, you can find the configuration settings by navigating in Kodi to  SYSTEM > Add-ons > SYSTEM > Dependencies > ResolveURL > Configure > Universal Resolvers.
ResolveURL is automatically installed with any add-on that uses it, so you don't have to worry about installing ResolveURL. Per jsergio, developers can add it as a dependency by adding the following code to their addons.xml file:
<requires>
	<import addon="xbmc.python" version="2.1.0"/>
	<import addon="script.module.resolveurl" version="5.0.00"/>
</requires>Import ResolveUrl in your code and use it the same as you would with the UrlResolver
import resolveurl
resolved = resolveurl.resolve(url)
Or you can import ResolveUrl as UrlResolver to your existing addon that uses the UrlResolver
import resolveurl as urlresolver
resolved = urlresolver.resolve(url)
Include jsergio's repo with your repo to always have the latest updates
<dir>
<info compressed="false">https://raw.githubusercontent.com/jsergio123/zips/master/addons.xml</info>
<checksum>https://raw.githubusercontent.com/jsergio123/zips/master/addons.xml.md5</checksum>
<datadir zip="true">https://raw.githubusercontent.com/jsergio123/zips/master/</datadir>
</dir>

NOTE: Jsergio is not responsible for urls being resolved by 3rd parties. ResolveURL only resolves video content from legitimate file lockers without prejudice. If this script is being used by 3rd parties to resolve content that you feel infringes upon your Intellectual Property, then please take your complaints to the actual file host and not me. This script in no way searches for any content whatsoever.
PROTECT YOURSELF ON THE INTERNET
Sign up for a premium Kodi VPN and access the internet unrestricted. We offer exclusive discounts for two services – IPVanish and NordVPN. Both are respected in the Kodi community & have some great features for users:
Apps for Android, iOS, Mac, Linux & more
Zero Logs
Unlimited bandwidth
Tier 1 hardware (no speed slowdown)
Access to servers hundreds of VPN servers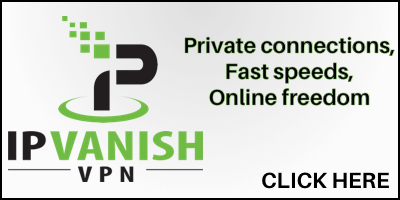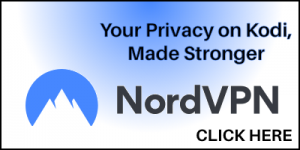 ResolveURL Kodi Dependency; URLResolver Fork Information
was last modified:
February 4th, 2019
by