Did you know that there are only 4 different Kodi addon types out of the thousands of different addons available to install today? If you want to stop seeing the same sources in your addons, then learn about each one now. We will walk you through their similarities and differences and help you understand Kodi addon types better in our guide.
Have you ever noticed that most Kodi addons often contain the same playlists, same sources, same selection, and same content? Are you ever disappointed to find that your favourite 1994 Seinfeld re-run has the same metadata and selection on all addons and you can't seem to find that one episode on any of them? Learn about Kodi addon types today and it will help you understand where to find NEW and untapped media sources.
Out of the hundreds and hundreds of addons and repositories for Kodi, many of which we have posted on our home page, they can all be grouped into four different Kodi addon types. These types all perform the same basic function: they grab a media file available on the public internet and pass it onto Kodi for playback. Other than subtle differences, these types are very similar.
1. Kodi Addon Types: Multi-Source
The first and probably most popular addon type for Kodi is the multi-source addon. These include popular current and former addons inluding Exodus, Covenant, Incursion, Neptune Rising and countless others. Multi-source addons are popular because they are completely unbiased. Your movie or TV search scans the public internet and whatever is found is given to you.
Multi-source addons can be broken down into three different key components:
Metadata
Provider aka the Scraper
Resolver
Kodi Metadata
The metadata portion of the multi-source addon is how you see the main menu listings within the addon. Often, Kodi metadata in a multi-source addon is pulled from a movie and TV metadata source on the internet such as TheMovieDB, Trakt, or IMDB. These websites contain information on every movie or TV show ever and return things like the title, cast, genre, popularity rating, and poster back to Kodi.
Kodi addons present this metadata into a nice format for you. The menus in the addons such as Most Popular, People Watching, and Top Rated come from these metadata sources. You cannot manually edit them and they update automatically every week.
Kodi Provider
The provider or scraper portion of the multi-source addon are the sources on the internet that contain media files. It is one of the main things that make multi-source one of the best Kodi addon types. Some of the most popular provider websites over time include One Click Moviez, RlsBB, and Popcorn Time. The websites link and organize to media files. Those people who associate Kodi with piracy often incorrectly blame Kodi developers for hosting a ton of media content. It is the providers which actually do all of this linking.
When you search for or click on a title inside of a playlist, multi-source addons quickly scan these providers for media files which match your query. If it finds a match for the same title, it stores this file into a queue. After searching through 50 or more providers, the hundreds of links it finds are presented to you in order of quality and file size.
Traditionally, these providers were individually found and stored. Nowadays, there is a Universal Provider dependency that most addons use. This allows a group of people to work on providers for the benefit of everyone.
Kodi Resolver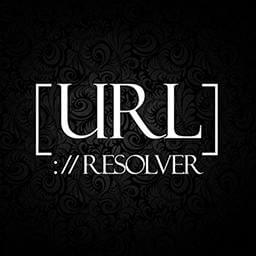 Remember those media files found on the providers we talked about above? Those media files are stored on file locker websites on the internet and Kodi resolvers know how to decode this media file and pass the raw media back to Kodi. Some of the most popular file locker websites today are openload, thevideo, filefactory, and gvideo.
There are two main Kodi resolvers today: URLResolver and ResolverURL. They are essentially the same thing – a stored list of file lockers and instructions on how to digitally navigate through ads, click on captchas, and retrieve the raw media file.
Together, the three components above are essential for multi-source Kodi addon types. These three components can be kept up to date and the addon is not much more than a name and a few images.
Because all addons use the same providers and resolvers, there is not much variation to each. The same media files are returned by all addons and if you can't find a specific title in one, you probably won't find it in another. Multi-source addons are essential and popular in our best Kodi addons list, but you don't need ten of them installed to do the same thing. Pick your favourite one or two and note the names of some backups just in case!
Live IPTV Addons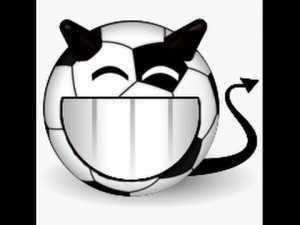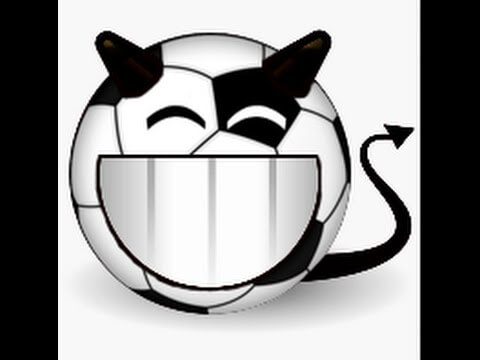 There are also some multi-source live IPTV Kodi addons as well. The most popular and well-known multi-source live addon is SportsDevil. In the same way that Incursion and Covenant use providers and resolvers, SportsDevil has built in provider websites that offer streams and a resolver dependency that knows how to decode the raw media file and pass playback to Kodi.
2. Kodi Addon Types: Playlist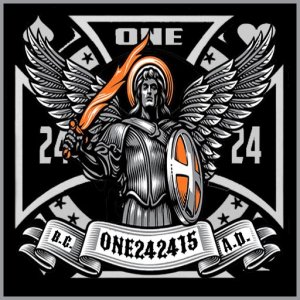 The second of the Kodi addon types available today are playlist addons. These addons are very similar to multi-source, but with a few small differences that make them unique and sometimes more enticing for users. Some examples of popular playlist addons from the past and present include One242415, Phoenix, Bob, Supremacy, Maverick TV, Subzero, and others.
Compared to the metadata sources automatically pulled in and loaded into multi-source addons, playlist addons require one or more content curators to create these playlists. Because of this, many playlist Kodi addon types have custom playlists such as "War movies" or "Urban TV" or a million other possibilities. These playlists are XML files that are maintained and updated by the Kodi curator and updated as little or often as necessary.
Traditional playlist addons for Kodi do not have any automatic scrapers either. Instead, links of content are manually found on the internet. One pro of this is that the quality is guaranteed and the file host is picked by the curator, so users don't have to search through links and different qualities when watching.
More recent playlist addons have tied into the Universal Scrapers module to automatically find and return media links. These addons work the same as if you enabled autoplay in a multi-source addon. When you click on a link, it searches each Scraper for media files and then automatically begins trying to stream them within Kodi until it finds a live and valid link. Jen Kodi addons use Universal Scrapers in this way.
Media links are still hosted on file locker websites decoded and used by the Kodi resolver software.
Good playlist addons will still have new and unique content not found in multi-source addons, but many generic ones use the exact same scrapers and you will not find much for variance. However, good playlist addons can have a ton of really good niche playlists that allow you to pick and find new content you otherwise wouldn't find by browsing the generic lists offered by TMDB, Trakt, or IMDB.
Some playlist Kodi addon types offer IPTV as well alongside static content. In the same way, links are curated and either linked manually or passed off to SportsDevil for playback through its scraper and resolvers.
3. Kodi Addon Types: Single-Source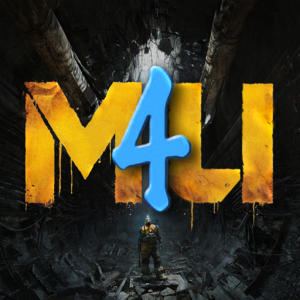 The single-source Kodi addon is a bit of a dying breed in the third party addon world. These types of addons are similar to multi-source addons except that they only scrape and pull content from a single source on the internet. Usually, all metadata and scraper data are for a single source on the internet. Media files are passed off to the Resolver dependency for playback in Kodi.
Some of the most popular current single-source Kodi addons are Pluto TV, Youtube, Primewire, and DAZN. Former single-source addons include M4U, One Click Moviez, Imperial Streams, and others created by the now-retired dev Mucky Duck.
Single-source Kodi addons have some advantages over their multi-source alternatives. Because only one source is being queried, the addons are faster. Links are not pulled from multiple sources and are often single-click and play.
Single-source addons are not as popular as of late because they require real development time to scrape a content source and bring back data. With the automation of playlist addons with Jen and the trend of forking multi-source addons, there are not a lot of real developers in the Kodi community anymore.
A new framework by TV ADDONS called Aubrey makes it simpler to create these single-source Kodi addon types and we hope to see an increase in these kinds of addons soon!
4. Kodi Addon Types: Torrent Based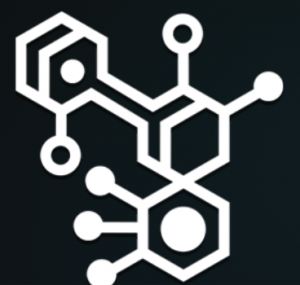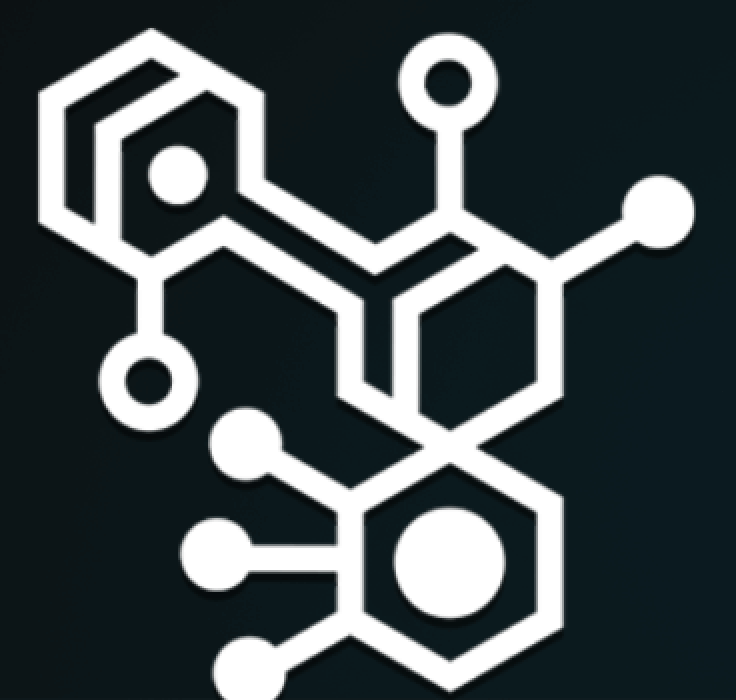 Multi-source and playlists addons offer very similar sources and content, but these next two Kodi addon types offer a truly different and unique selection. The third addon type is a torrent-based Kodi addon. Unlike multi-source and playlist addons, torrent based addons do not find media links from scraper websites. Instead, torrents are stored locally on a computer or server on the internet. A torrent file stores the location metadata for everyone who has this file stored. When you use a torrent Kodi addon, it simply loads up this torrent file to understand where the file is. Next, your torrent driver (built in to the addon) downloads the file in small pieces from everyone who stores the file.
Torrent files are convenient because it does not require the uploading of a media file to a central server. This file is shared amongst users (called seeders) and shared instantaneously.
In general, torrent Kodi addon types have far greater selection than a multi-source or playlist addon. Torrents make it easy to share and search for large 4K or uncompressed media files. So if you want higher quality and to make use of a home theatre system, then torrent files can be an advantage for you.
Torrent Risk
Torrent files do carry more inherent risk. When you are streaming media inside of the torrent based Kodi addon, you are seeding that file during the time you are watching. This exposes your internet connection to others, including your internet service provider (ISP). In the past few years, ISPs have been sending letters out to torrent users to warn them that sharing copyrighted material may not be acceptable in their area.
Because of this, we recommend that you sign up for a Kodi VPN and hide your connection while using torrents. You can protect your connection easily and eliminate risk in using torrent files. You can learn more about how a Kodi VPN is important today.
The number one torrent-based Kodi addon is called Elementum. Elementum is a fork of the old Pulsar and Quasar addons if you have heard of those before. Elementum is a torrent engine that requires the installation of drivers which access popular torrent website trackers. You can learn more about Elementum and install it today.
 5. Kodi Addon Types: Usenet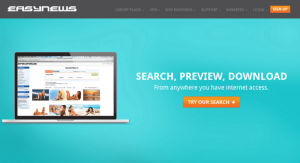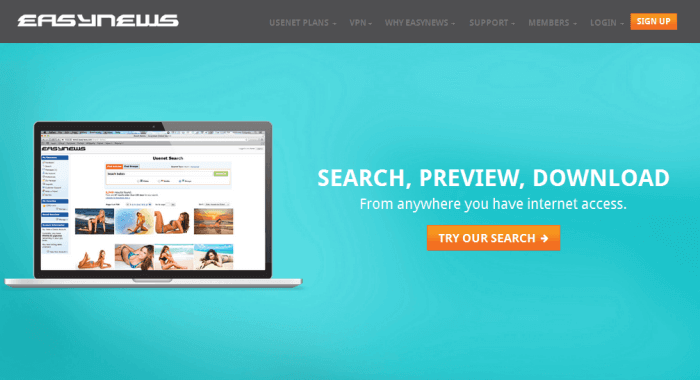 The last of the Kodi addon types is a Usenet addon. It provides a completely different source for media than multi-source, playlist, or torrent based addons. Usenet servers are private repositories of data that you need special access in order to see. These Usenet services have been actively indexing and storing media for years. Because servers are private, they are not prone to takedown requests and data uploaded to them stays permanently.
Usenet is the number one method for storing and accessing older and more obscure media. Where regular links and torrents go offline over time, media on Usenet stays forever. Therefore, a premium usenet service may have that obscure TV show from 1993 that you love to watch.
As expected, server costs to index this old content is not cheap. So, a subscription to a premium usenet service costs monthly fee. Generally, these fee is less than a membership to Netflix and in return you get access to an infinitely more amount of content.
Kodi Usenet
The only premium usenet service with a dedicated Kodi addon is the Easynews service. You can sign up and check out the Easynews website directly and see how things look for yourself..
A usenet server is also included with a Premiumize membership as well.
Signing up for one of these services will get you full access to the private Usenet service. The Usenet Kodi addon type is the least popular and under-utilized today. It is hard to quantify how big the selection is inside of Usenet, so it is highly recommended that you try it out today. There is a refund period for an Easynews Usenet account if you aren't satisfied.
Conclusion
Playlist and multi-source Kodi addons make up 90% of the selection today. Forks of the original Exodus addon are popular because Exodus provides an easy framework to work with. Most of these forks look at the exact same scrapers and developers copy each other's fixes. Pick a fork that has done proven and real development updates, such as Incursion or Placenta.
For playlist Kodi addons, the Jen template has simplified and made it easy to deploy this type of Kodi addon. It simplifies coding and the developer only has to control an XML file containing layout and playlist information. The same sources are used as multi-source addons, so playlist Kodi addons only give you the advantage of custom playlists.
Single-source addons which scrape a single website have not been as popular as of late, but a new framework called Aubrey will hopefully encourage the future development of these kinds of addons in the future.
Torrent and usenet based Kodi addons are less popular and underrated Kodi addon types. These addons open up a selection of content that is overlooked. However, both of these addons have some drawbacks. Torrent based Kodi addons should be used with a VPN for maximum security. Usenet based Kodi addons are not free and require an account in exchange for access.
What is your favourite of the Kodi addon types? While multi-source and playlist addons are more popular, knowing about and accessing single-source, torrent based and Usenet addons can open up a whole new world of Kodi content to check out.
Check out our full list of Kodi addons today!
Let us know on Twitter or Facebook if we can help you out!
PROTECT YOURSELF ON THE INTERNET
Sign up for a premium Kodi VPN and access the internet unrestricted. We offer exclusive discounts for NordVPN, the highest respected VPN in the Kodi community. It has some great features for users:
Apps for Android, iOS, Mac, Linux & more
Zero Logs
Unlimited bandwidth
Tier 1 hardware (no speed slowdown)
Access to servers hundreds of VPN servers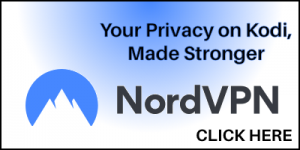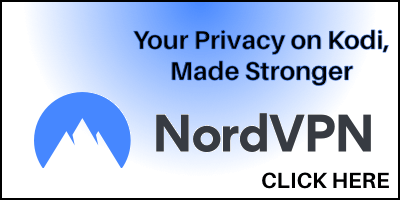 Click here to learn more about Kodi VPN protection