You may have heard lately that a conglomerate names ACE has been sending cease and desist letters to members of the Kodi community. Read excerpts from the letter, find out who has received them, and other important Kodi ACE letter information in our guide.
Multiple times over the past year, members of the community have been receiving Kodi ACE letters.from a "senior counsel" member claiming to represent a number of high profile media companies such as Fox, Paramount Pictures, Amazon, and Netflix.
The Kodi ACE letters, while slightly different, all contain the same basis of information. They call out the member by name, listing their repository address and addons, and claim that they are providing access copyright material.
The letters come accompanied with a "settlement agreement", which asks the user to sign and return the letter stating that they will no longer engage is any type of public work for the Kodi community. Should the user not sign the agreement, it is suggested that future legal action may be taken against them.
So far, these Kodi ACE letters have been confirmed to hit a number of members within the community.
We've posted updates for our followers in the past and this guide is meant to be an ongoing summary of what the letters say, who has received them, and the impact on the Kodi community.
Read a sample of the letters below and underneath that is a list of known Kodi repositories who have gone down in response to the threat of these letters.
Kodi ACE Cease and Desist Letter Samples
The letter has come from different lawyer names associated with the "Alliance for Creativity and Entertainment" or ACE. One sample is below:
Tom Nolan
Senior Counsel, Content Protection
Motion Picture Association of America, Inc.
On Behalf of the Alliance for Creativity and Entertainment

1501 Ventura Blvd., Building E
Sherman Oaks, CA 91403
Phone: (818) 935-5856
Email: [email protected]

VIA Hand Delivery

RE: Notice of Infringement of Copyright in Works Owned by the ACE Members

Dear X,

I am writing on behalf of the Alliance for Creativity and Entertainment ("the Alliance" or "ACE).

ACE is a global coalition of leading content creators and on-demand entertainment services committed to supporting the legal marketplace for video content and addressing the challenge of online piracy. The Alliance includes some of the world's largest and most respected motion picture and television rights owners including, among many others, Paramount Pictures Corporation ("Paramount"), Sony Pictures Entertainment Inc. ("SPE"), Twentieth Century Fox Film Corporation ("Fox"), Universal City Studios LLC ("Universal"), Walt Disney Studio Motion Pictures ("Disney"), Warner Bros. Entertainment Inc. ("Warner"), Amazon Studio LLC ("Amazon") and Netflix Inc. ("Netflix") (together the"ACE Members").

ACE is organized for the purpose of preventing and mitigating online theft of copyrighted films and television programs, and undertakes initiatives to identify and take action against piracy threats to create an online environment in which copyrighted film and television content is more secure and online content theft can be addressed more effectively and efficiently.

The ACE Members, whether themselves or through subsidiaries and affiliates, own or are the exclusive licensees of copyrights in a vast library of motion pictures, television programs and audio-visual coverage of sports events (the "Copyrighted Works")…
After the introduction, the letters appear to specifically call out actions it claims are infringing.
We are writing to you concerning your development, distribution, and/or involvement to the operation of certain third party Kodi addons under the monitor"name" (the infringing addons). The infringing add-ons provide unlawful access to protected copyrighted works, including works owned by, or exclusively licensed to, the content companies. The infringing add-ons of which the Content Companies are aware are listed in Annex A to this letter. A non-exhaustive sample of the works that are owned and/or controlled by the Content Companies (the Sample Works) is included in Annex B.
Attached to the Kodi ACE letter is an attachment titled "Settlement Agreement". It contains a list of terms and agreements that the receiver of the letter is asked to sign in order to acknowledge the wrongdoing listed in the letter.
Settlement Agreement

Background

A. The Rightsholders have been investigating the repository X, and certain software applications and/or other software or related services hosted therein.

B. X offers for download (including, but not limited to, at x.com/repo certain software, applications and/or services hosted therein, including, but not limited to AddonX and AddonY, and potentially other infringing addons (and/or including related software or services). Collectively, X provides software that can be installed on hardware devices that, when connected to the internet and an audiovisual output (e.g. television, mobile phone, or tablet), gives users unauthorized access to copyright motion pictures.
The letter also includes specific titles of media found in the addon, who owns the copyrighted material, and samples of screenshots where it is found in Kodi.
The letters do not appear to mention the fact that Kodi addons are simple open-source Python software that do not natively store any media files within them. It also makes no mention of the publicly available media websites that are actually hosting or displaying content that ACE claims are infringing.
The letters make no specific mention of any legal penalties, however they suggest that follow up action may occur if the settlement agreement is not signed and returned. To date, none of the claims in the letter have been proven in court.
Offline Repositories Due to Kodi ACE Letters
The following Kodi repositories have gone offline after receiving the letter above:
September 25th, 2018
September 10th, 2018
May 12th, 2018: 
May 4th, 2018: 
February 15th, 2018:
Looking Glass
The Pyramid
Teverz
Doggmatic
Noobs and Nerds
Spinz TV
Ares
November 16th, 2017:
Colossus
Smash
Caz Wallace
Mucky Duck
As stated above, so far none of the claims in the cease and desist letters have been taken to, proven, or disproven in a legal setting. If we get information, we will be happy to update this guide. Check out our home page.
For now, please share this guide using the social media icons in this post and let others know what is happening.
PROTECT YOURSELF ON THE INTERNET
Sign up for a premium Kodi VPN and access the internet unrestricted. We offer exclusive discounts for NordVPN, the highest respected VPN in the Kodi community. It has some great features for users:
Apps for Android, iOS, Mac, Linux & more
Zero Logs
Unlimited bandwidth
Tier 1 hardware (no speed slowdown)
Access to servers hundreds of VPN servers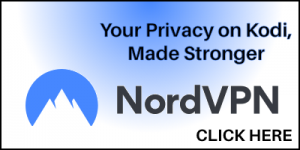 Click here to learn more about Kodi VPN protection