This guide will get your started with the WAX blockchain. We'll go over the WAX protocol and the best NFTs and Dapps located on the WAX blockchain.
We have step by step tutorial guides on:
how to create a WAX wallet
how to stake your WAX tokens
If you have any other questions, comment down at the bottom of this guide and let us know.
WAX Protocol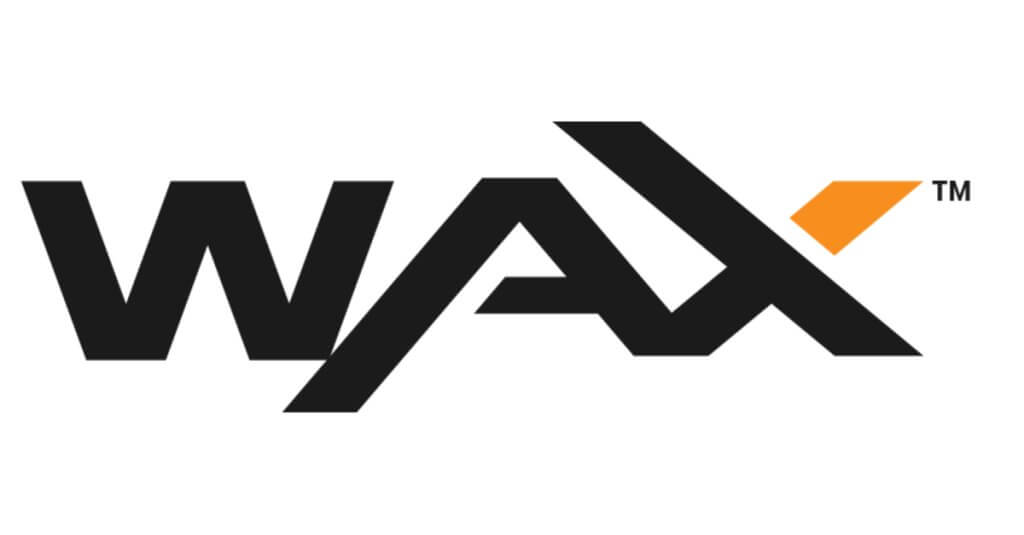 The WAX Protocol is a platform designed for trading virtual items like collectible and rare items in virtual worlds and video games. In other words, the WAX Protocol is a DApp platform or a decentralized marketplace that's focused on virtual collectibles and video gaming.
Rather than relying on a centralized game network or provider, the WAX Protocol lets you truly own your virtual assets and trade them with other players on its ecosystem.
Aside from being used in proof-of-stake to secure the blockchain, the WAX Protocol also serves as a payment and trading token. You can buy virtual goods using the WAX token on WAX. The WAX Protocol is equipped with a suite of tools that supports so many decentralized applications, native NFTs, and marketplaces.
Some popular NFTs and games that use WAX protocol are:
Topps MLB Baseball Cards
Alien Worlds Crypto Game
Farmer's World Crypto Game
Street Fighter NFTs
We have a bunch of other WAX Dapps listed at the bottom of this guide.
WAX Tokens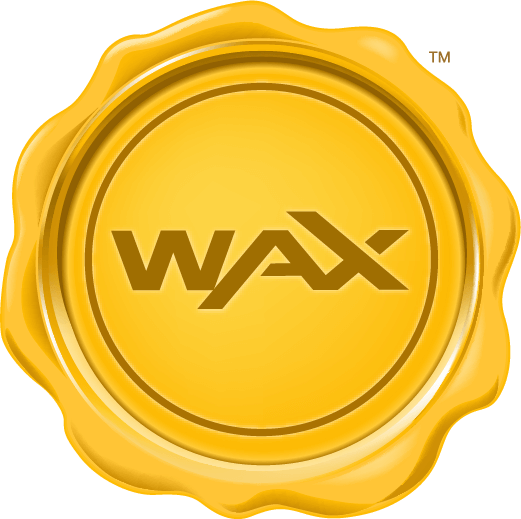 There are a number of WAX tokens associated with the WAX blockchain. It can be a little confusing for new users, so we've broken each down below.
WAXP
WAXP is a utility token that allows users to easily exchange virtual goods for cryptocurrencies, with smart contracts allowing for trustless trading. The token is also essential for gamers who desire to rent, buy, sell, and trade their NFTs on the WAX platform.
As the native token of the WAX Protocol, users can use WAXP to pay for fees when creating and using smart contracts. You can purchase WAXP on a number of exchanges, including:
Huobi
Bibox
EtherDelta
Bancor Network
Tidex
WAXE
The WAX Economic Activity Token is an ERC-20 utility token. You will need to burn your WAXP tokens to get equivalent WAXE through the Ethereum bridge.
WAXE holders will have the opportunity to govern the distribution and allocation of economic value on the WAX blockchain. You can stake the WAXE in the Ethereum Distribution Contract to earn even more rewards.
WAXE-ETH
WAXE-ETH is the new bridge that enables WAXP token holders to easily convert their tokens into WAXE. In essence, if you want to convert from WAX to ETH and vice versa, the WAXE-ETH bridge will enable you to do that with ease. It is accessible and available through the WAX wallet.
It also enables the transfer of ERC-20 tokens such as DAI, USDT, and BUSD, either way.
WAXG
WAXG is an ERC-20 governance token that is distributed to those who stake their WAXE in the WAX Economic Activity Pool. The token distribution will be based on your token holdings in the pool.
A timetable will be followed to distribute WAXG to every staker. Additionally, WAXG holders will be able to participate in the governance structure of the project.
What is a WAX Wallet
A WAX wallet is a powerful crypto wallet that lets you easily log into WAX blockchain applications without managing any private keys. A WAX wallet is available on mobile and desktop.
In terms of security, efficiency, and convenience, the WAX wallet stands tall, as users' digital assets and credentials are fully protected.
With a WAX wallet, users can send WAX to another account with the click of a button. Users can also buy and send an NFT to other accounts with ease.
How to Create a WAX Wallet
Creating a WAX wallet is really easy. You can either use one of your social media accounts to create an account, or an email address.
Follow the steps below to create your first WAX wallet:
Head over to https://all-access.wax.io/ using your preferred browser.
Select your preferred social media platform from the available list or enter in an email address and passing.
Login to the social media account you want to connect to.
Accept the WAX account terms of service and proceed to the next stage.
And that's it! You now have a WAX wallet.
If you take any action with an NFT or Dapp located on the WAX blockchain, you are now set. Before we go over some of our top WAX applications, we want to teach you about WAX staking first.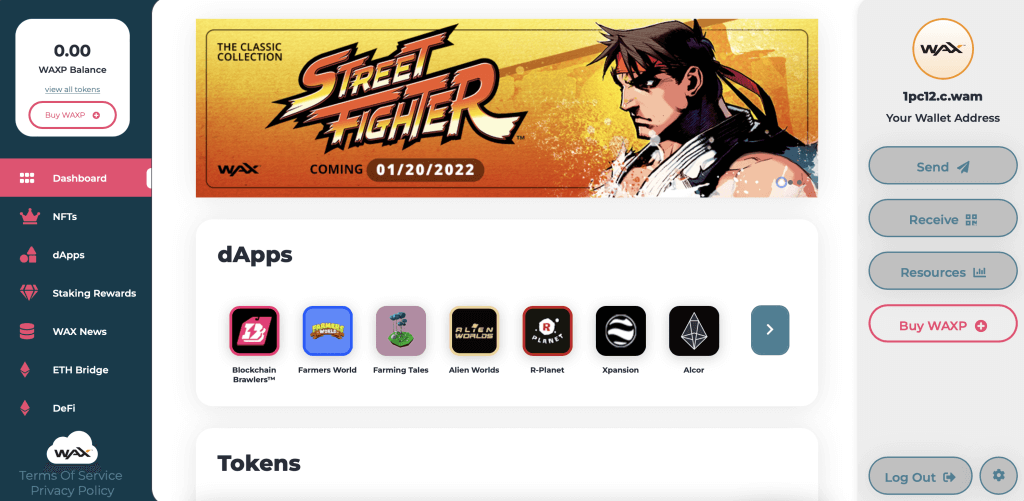 WAX Staking
Staking is the process of locking your WAX tokens in the WAX Economic Activity Pool to earn the WAXG token.
Stakers are rewarded with more WAX tokens for their efforts and for voting. You can vote for WAX Guilds every week to improve your chances of earning higher staking rewards.
To stake your WAX tokens:
visit wax.bloks.io using your preferred browser and log in with your WAX account.
Navigate to where you see "Stake CPU/NET" in your wallet menu.
Enter the amount of WAXP you want to stake and click the Stake button.
Check the box to the left of the block in the validators tab of the Vote menu.
Click on the Vote button and claim your staking rewards.
Best WAX Dapps
These are some of our favorite WAX dapps that you can connect with using your WAX wallet.
MLB Topps Baseball NFTs
MLB Topps are baseball NFT trading cards for the biggest baseball players of all time. Like real trading cards, each has a rarity that relates to how unique the card is. You can buy and sell Topps cards on NFT marketplaces.
Topps is an American company that is most commonly known as the leading producer of all sports related trading cards. They have partnered with the WAX blockchain to allow you to purchase NFT baseball trading cards.

Alien Worlds
The Alien Worlds crypto game is a play-to-earn (P2E) NFT mining game built on the WAX blockchain. Players travel across different planets seeking fortune and use different tools to mine Trillium Coin (TLM) for real-world value.
Players can perform a number of tasks in the game including:
leasing space crafts
going on missions across the Alien Worlds metaverse
competing with others to earn in-game assets, which can be exchanged on the in-game store for real-world money.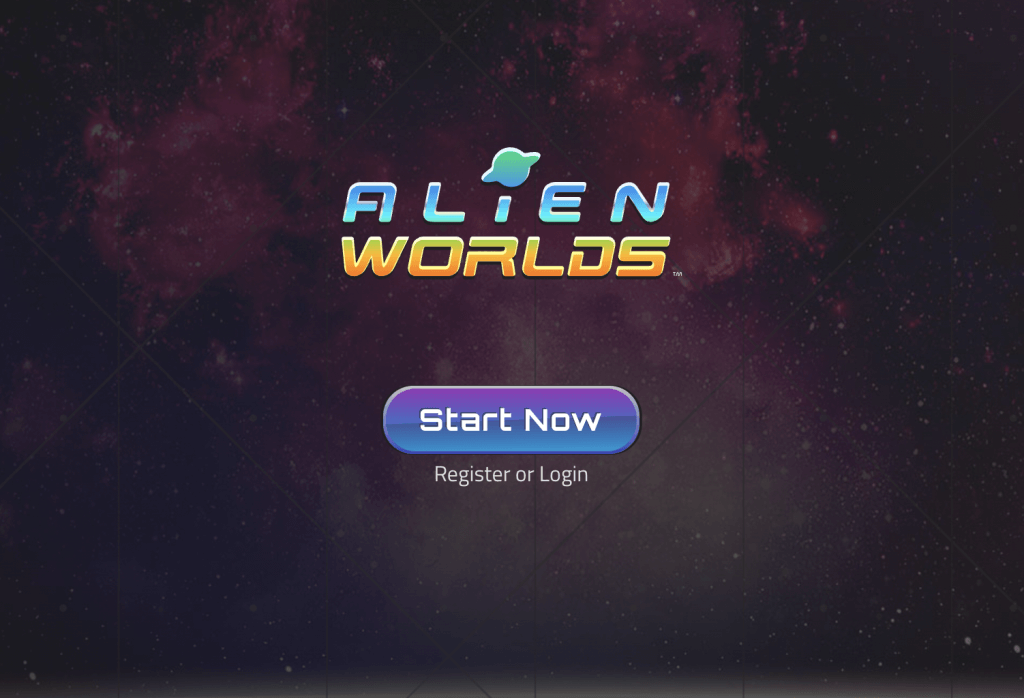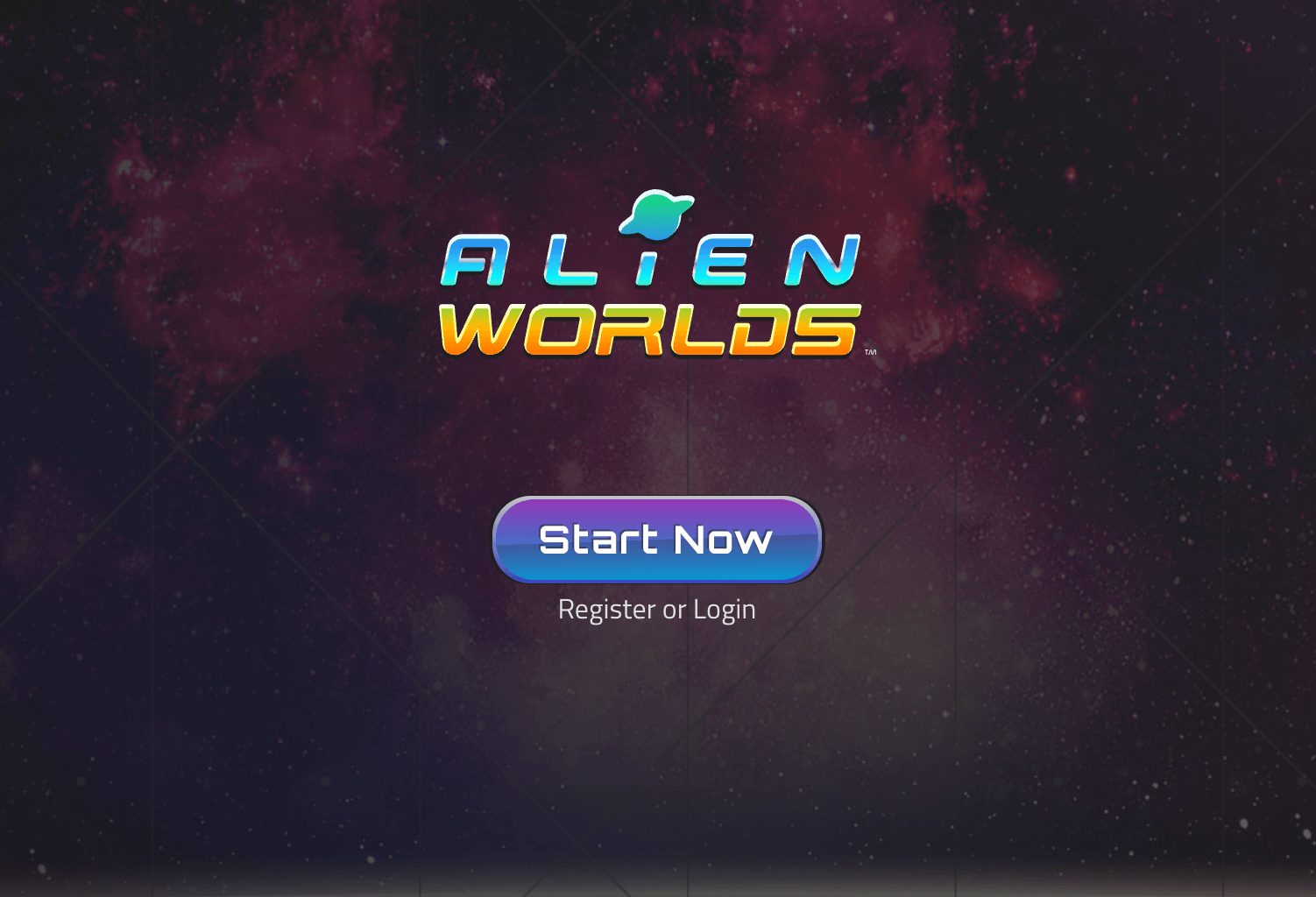 Farmer's World
Farmer's World was the first NFT farming game on the WAX blockchain with over 150,000 players scattered across the world. In the game, you will choose a suite of tools, buy land to build enormous farms, exploit various resources, and have fun working in the game's ecosystem.
To be part of the game, you need to create a WAX wallet and also equip yourself with the right farming tools. There are two ways to get these tools – by customizing new tools using the "craft" feature of the game and by purchasing the tools on AtomicHub.
Blockchain Brawlers
Developed by WAX Studios, Blockchain Brawlers is a play-to-earn game that rewards you for participating in competitions and contests. It brings some wrestling zaniness to the crypto gaming world. The game looks like the combination of Mexican wrestling, WWE, and cage match brawls. To participate in the game and earn BRWL, you need a Ring NFT and a Brawler.
R-Planet
If you love NFTs, then R-Planet is for you. R-Planet is an exciting NFT-universe about using NFTs and crafting. Instead of allowing your Uplift NFTs to gather dust in your wallet, the game allows you to stake them so that you earn rewards from your NFTs. Each NFT that you stake generates more assets that you can claim on an hourly basis.
R-Planet lets you explore, invent, mix, and generate unique NFT elements, and win mouth watery prizes.
Street Fighter NFT Cards
Street Fighter NFT Cards are a big nostalgic reminder of the 90's and arcade gaming. They are tradeable digital cards with recreations of street fighter characters. The cards can be digitally opened upon purchase, similar to opening up a pack of digital cards. You can craft the cards to form other NFTs.
The game has been listed on the WAX blockchain. This allows collectors to enter a marketplace to purchase digital street fighters, showcase their inventory on social media, propose and execute trades, and also search the wishlist of other traders.
The Adventurers Guild
The Adventurers Guild is a play-to-earn RPG game built on the WAX blockchain. In the game, every crafting material, every piece of equipment, and every skill is an NFT. To get started, all you need is a Discord account linked with Honeycomb and a WAX wallet.
With regular content updates and strategic turn-based combat, The Adventurers Guild is a storytelling-focused adventure that every NFT enthusiast will enjoy playing. You have total control over your own skills and character's equipment. With 5 skill slots and 11 equipment slots, the combination is truly amazing.
What is your favorite Dapp or NFT on the WAX blockchain? Comment below and let us know today.
If you have trouble opening up your WAX wallet, let us know that too.