Play to earn crypto games have a lot of interest because people love the idea of making money while you play games. In this guide, we take a look at the best play to earn crypto games you need to learn about today!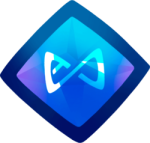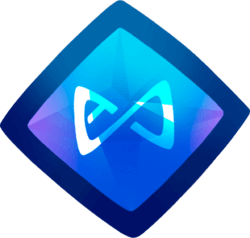 Axie Infinity
Fun Pokemon-style crypto game with unlimited possibilities.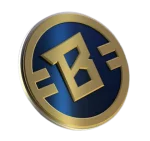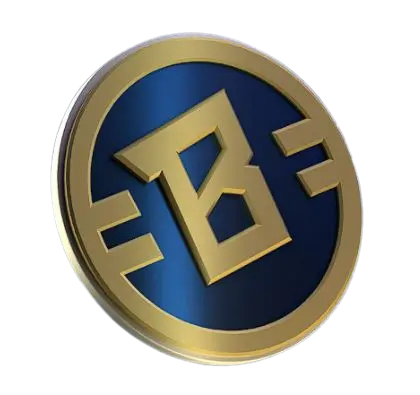 Blankos Block Party
Open-world P2E game with unlimited possibilities.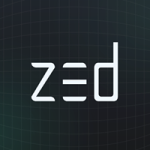 Zed Run
Horse racing game with advanced breeding strategy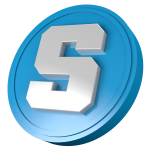 The Sandbox
Play to earn Roblox-style game with unlimited mini games
Below, we go over:
Easy play to earn games
The top AAA blockchain games
Crypto games to make money on
Crypto games for Android and iOS
This is the ultimate list of blockchain games that covers all genres:
Strategy
Role-playing (RPG)
Action
First-person shooting (FPS)
Simulation
And more!
If you like to play a crypto game that is not on this list, make sure to comment down below and let us know.
What are Play to Earn Crypto Games?
Play to Earn crypto games have a GameFi component that combine gaming with financial transactions. Play to earn games incorporate aspects where players receive real money financial awards in exchange for playing through the game and levelling up higher.
Some example of rewards in play to earn games include:
Winning battles and games
Trading assets on the marketplace
Buying and selling assets in the game
Breeding, training, fighting, or other game concepts
Play to earn crypto games have become very popular because they reward players in exchange for doing what they love.
Below are our picks for the best play to earn games that have play to earn components to them where you can earn real life money.
The Best Play to Earn Crypto Games
Axie Infinity
Pokemon-style Crypto Game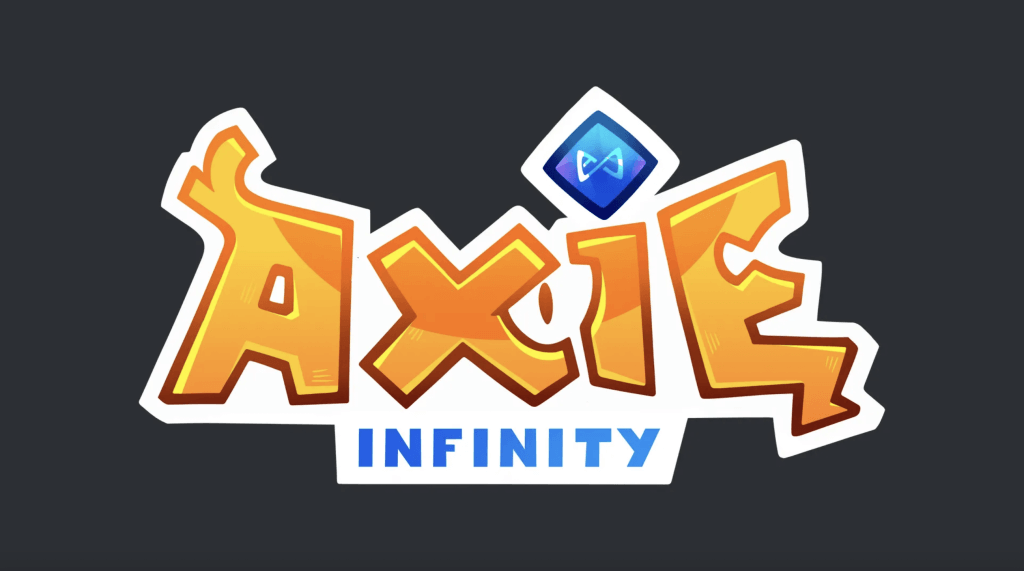 ---
My Review
I love that Axie Infinity is a simple concept with unlimited possibilities. Axies are relatable and the battling component reminds me of all classic RPG games. The Axie Builders program is an awesome way to drive future iterest in the platform with new mini games and integrations.
---
Features We Like
All Axies are unique.
There is a growing game world to explore with your Axies.
Battling requires you to have some knowledge on the strengths an weaknesses of your Axies.
The Axie Builders program has some exciting mini-games in development for Axie Infinity.
| | |
| --- | --- |
| Best For | All Crypto Gamers |
| Coin | AXS |
| Blockchain | Ethereum + Ronin |
| Genre | RPG |
Axie Infinity is a blockchain play to earn game with play-to-earn elements so that you can earn real world money for playing. It was inspired by the Pokémon game but has some design element changes.
The focus of this game is breeding, nurturing, and fighting cute creatures. Axie Infinity shows how the cryptocurrency and gaming worlds can coexist. It is considered one of the first AAA crypto game titles.
In the game, players breed, buy, and pit cute creatures or monsters called Axies against each other in a bid to win in-game assets, called Small Love Portion. These in-game assets can be exchanged for real-world money. Each Axie is a unique Non-fungible token (NFT) that players can buy or sell on different exchanges outside the game ecosystem.
There are a number of different ways to earn Axies in the game:
Player vs player (PVP) battles
Collecting rare Axies
Selling Axies on the marketplace
Breeding Axies
The diversity and popularity of the game make it an exciting play to earn crypto game to try if you are looking.
Click here to read our full guide on how to play Axie Infinity.
Click here to play Axie Infinity.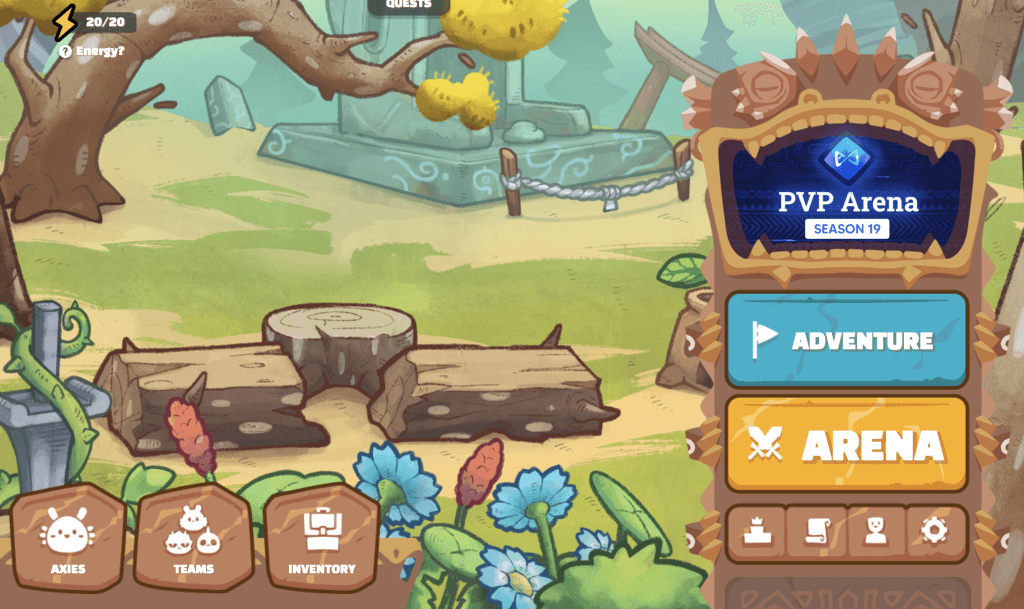 Blankos Block Party
Open World Crypto Game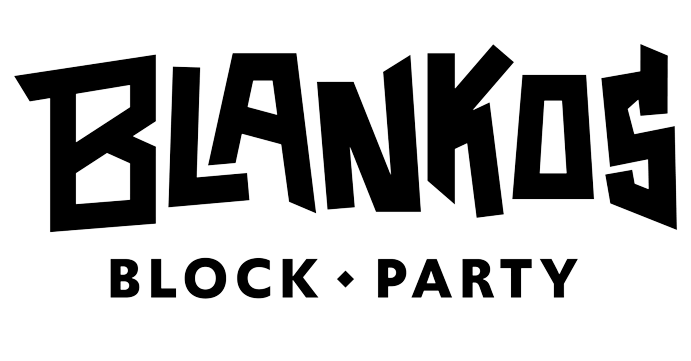 ---
My Review
Blankos Block Party is probably the funnest play to earn game I've played so far. The open world component is awesome and there is a growing list of games to play. Build challenges and special events make the game fun and unique.
---
Features We Like
Thousands of unique games to build and play in the game.
A diverse rewards system that gives you unique assets in exchange for playing the game.
A huge, expansive open world crypto game to explore.
| | |
| --- | --- |
| Best For | Serious Gamers |
| Coin | BLANKOS BUCKS |
| Blockchain | Ethereum |
| Genre | Open World / Adventure |
Blankos Block Party is a play-to-earn and open-world multiplayer crypto game. It has elements that are similar to Minecraft and Roblox and is one of the most ambitious games using blockchain technology.
In the game, players have the opportunity to create unique characters and worlds, which their fellow players will leverage. The characters created by players are Non-Fungible Tokens (NFTs), allowing them to be bought, sold, and showcased as exclusives.
Blankos Block Party is built on the EOSIO blockchain. The developers believe that a marketplace where gamers can buy and sell their own created assets will create a digital asset economy.
There are different ways to earn money playing Blankos Block Party. You can earn money, Blanko Bucks and NFT items by completing different challenges, including daily, weekly, and seasonal challenges.
Players can also earn NFTs by participating in events like Build challenges. All NFTs can be converted into real-world money at the mythical marketplace. All you need to do is to list the NFTs and other players will buy from you.
There are so many components to Blankos to get to know, and we recommend that you check out our complete Blankos Block Party guide.
Click here to play Blankos Block Party.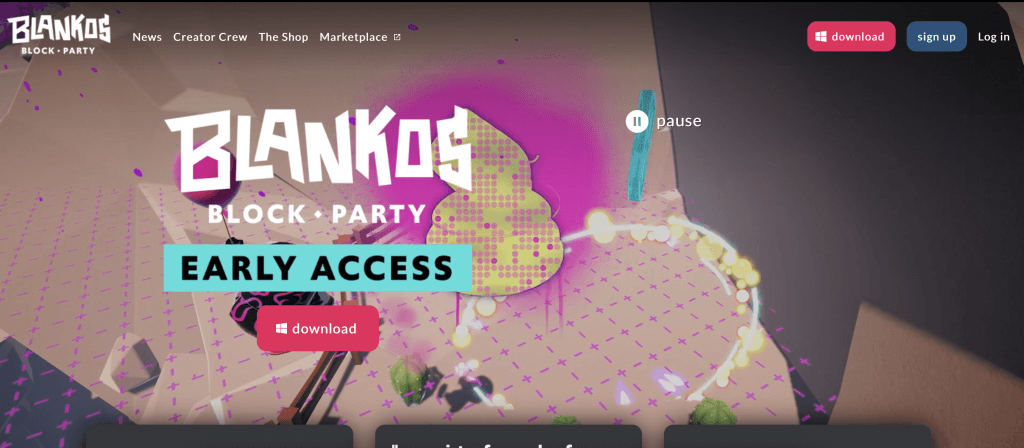 Zed Run
Play to Earn Horse Racing Game

---
My Review
Zed Run is extremely fun to get into. I love the horse racing concept on the blockchain, which is a natural fit together. The training and breeeding components are easy to learn, but hard to master. I think this is a great first crypto game if you are new.
---
Features We Like
Breed, train, and race your digital horses against other real life players.

Earn money by breeding and selling horses to other players.

Watch your horse races live or check out race replays.
| | |
| --- | --- |
| Best For | Gamblers & Strategists |
| Coin | ZED |
| Blockchain | Ethereum |
| Genre | Sports |
Zed Run is a play-to-earn horse racing game where players can own, breed, and race digital horses with other players around the world. All transactions are stored on the blockchain to verify their authenticity and keep the game safe for all players.
Every horse in Zed Run is unique and has their unique strengths and characteristics. They have different statistics that you can monitor and upgrade including gene purity, agility, and speed. These aspects make the game fun and layered.
There are 4 ways to make money on Zed Run. These include:
Winning races. If your horse is among the top 3, you will receive between 15 and 60% of the total prize pool.
Earning Stud Farm Fees. This process involves putting a male horse in a Stud Farm. Other players will pay you to breed in your Stud Farm.
Breeding your own horses. Sell the offspring on NFT marketplaces or use it to race to earn money.
Marketplace Flipping. You can flip horse NFTs in the marketplace to earn money.
Click here to read our full guide on how to play Zed Run.

The Sandbox
Play to Earn Roblox Alternative

---
My Review
I love how much variety there is exploring The Sandbox. Some of the sponsorships seem ultra corny and over the top, but it's not too hard to ignore. You can choose to be a player in the game or else get into the investing side of things. The Sandbox has a lot of promise into the future.
---
Features We Like
Sandbox lets you monetize your time by keeping 95% of SAND as revenue.
You can create and trade digital assets as NFTs on the marketplace.
You can own a LAND to earn rents or populate the land to increase the LAND's value.
| | |
| --- | --- |
| Best For | Serious Crypto Gamers |
| Coin | SAND |
| Blockchain | Ethereum |
| Genre | Open World / Adventure |
The Sandbox is a play to earn crypto game where content creators, artists, and developers can monetize gaming experiences, NFTs, and assets on the blockchain using SAND. "SAND" is the in-game currency that powers up The Sandbox ecosystem. It has a finite supply of 3,000,000,000 tokens and is built on the Ethereum blockchain.
Players can create NFTs, upload them into the game, and sell them to other players for real-world money. A LAND is a virtual property where players can buy or sell to build experiences. Once you own a LAND, you can populate it with assets and games. There are a total of 166,464 LANDs in the game.
The two ways to make money on The Sandbox is to either monetize your gaming experiences or you invest in a LAND to earn a commission from those that will use the LAND for development.
The Sandbox is an open game creator universe on the blockchain. It is one of the most promising projects in this space so far.
Click here to read our complete guide on The Sandbox crypto game.
Click here to view The Sandbox

CryptoBlades
Play to Earn Battling Crypto Game
CryptoBlades is a play-to-earn crypto game that launched way back in 2014 on the Binance Smart Chain. It was one of the first games to incorporate non-fungible tokens (NFTs), which are unique digital assets that can be acquired, bought, or sold in the game.
Players have to level up their characters while completing challenges and creating or minting their unique weapons.
Being a play to earn game, players can earn SKILL through buying and selling assets and from playing the game. They can manufacture goods or create services for sale to earn profits significantly. Additionally, players can use the SKILL tokens to upgrade their characters and level up their game play.
There are multiple ways to make money in the game:
Taking your character and weapon NFTs into combat for SKILL points.
Minting characters and weapons and then selling them for SKILL on the marketplace.
Trading your NFT objects with other players in exchange for cryptocurrency (BEP-20 tokens)
Exchanging your SKILL for other cryptocurrencies which can then be sold on Binance.
Read our complete guide on how to play CryptoBlades for more information.
CryptoBlades Features
A mature and established play to earn crypto game.
Unique raid system that teams you up with other players to earn real money.
Easy to get into and start playing.
Click here to play CryptoBlades.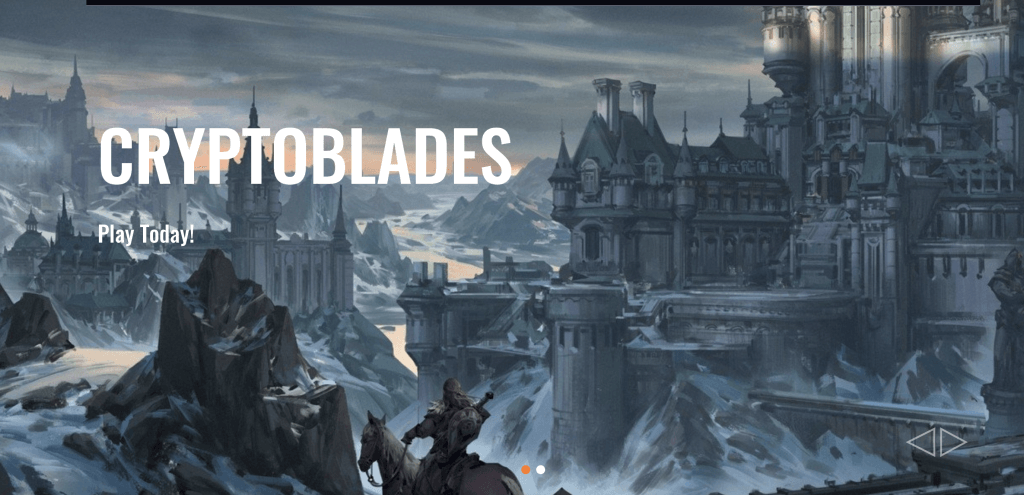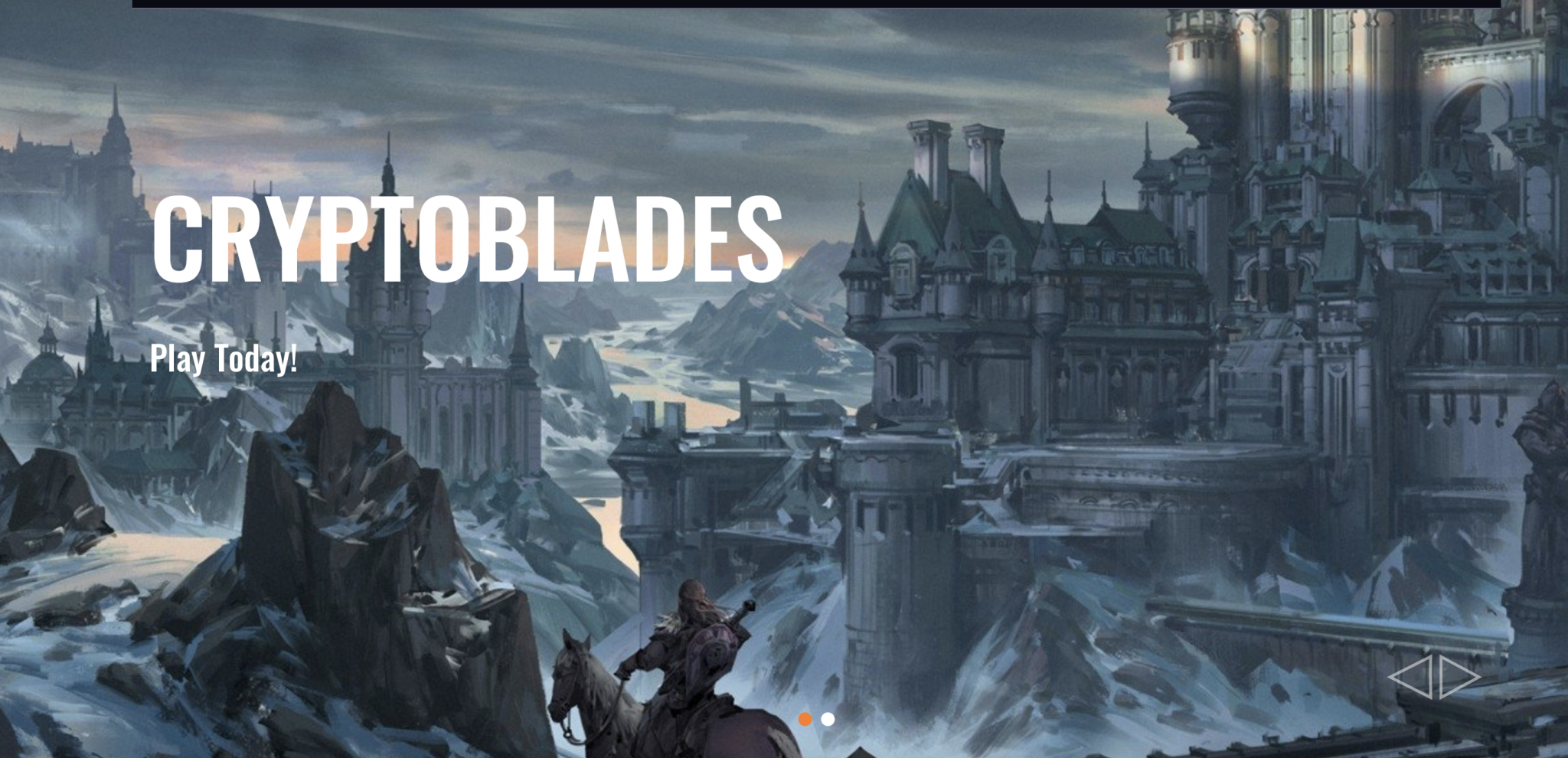 Decentraland
Metaverse World Game
Decentraland is a play to earn crypto game where you buy, sell, and build artworks, digital real estate, and NFTs to earn in-game assets. Decentraland was built on the Ethereum blockchain.
Since its launch in 2020, Decentraland has become a force to reckon with as far as the play-to-earn gamified niche is concerned.
Decentraland uses two native tokens with the symbols "MANA" and "LAND". The tokens can be used to purchase the over 90,601 virtual estates in the game including collectibles, avatar, accessories, gaming, and much more. You can also create digital collectibles like Avatar wearables to sell on the Decentraland marketplace.
In Decentraland, there are so many ways to make money:
You can buy LAND and use it to host different applications like games, advertisements, and communities to earn rents in return.
For any application you build, you can charge an entry fee for users to gain access.
Sell your LAND to content creators or developers to build on it.
Create and sell digital collectibles in the Decentraland marketplace.
You don't need much to get started on Decentraland. Simply launch the website on a browser, create an avatar, name your avatar, and accept the terms and conditions, then you are good to go.
Read our complete Decentraland guide here for more information.
Decentraland Features
Players can monetize content and applications.
Players can easily prove their LAND ownership as the system records every action.
The game allows the minting of wearables for people to trade on NFT marketplaces.
Click here to view Decentraland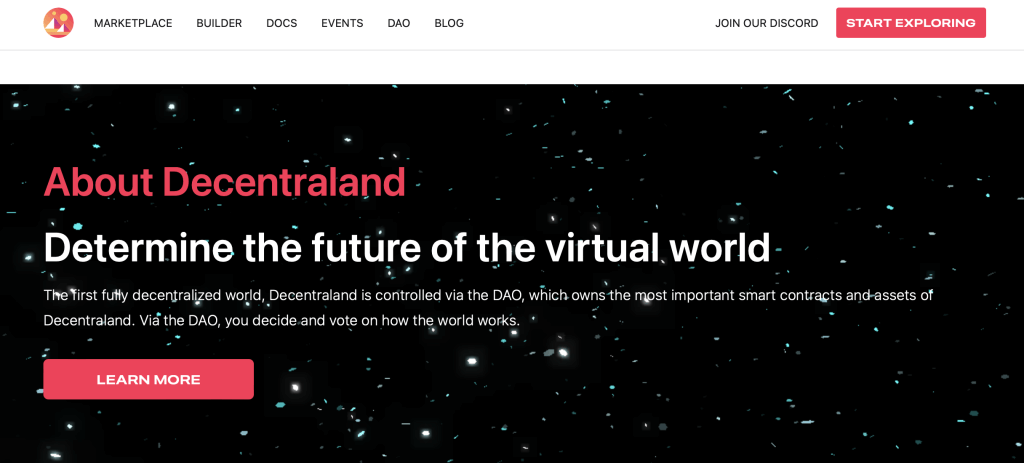 Upland
Virtual Real Estate Crypto Game
Upland was launched in July 2018 and it lets players trade virtual real estate using fiat money or the native UPX token. This means that you can purchase virtual estates in the game and sell them later to earn a profit. In fact, within the Upland ecosystem, players can buy virtual reality estate that matches to a real-world address.
Upland's token and blockchain are developed by the EOS blockchain team. Upland operates on the basis of play, earn, and connect. As the token is only available for purchase in-game, Upland's NFTs will become scarce because real-world addresses are limited.
Players can only make money on Upland by putting up their virtual properties for sale on the marketplace. So, you will need to create a US dollar account to receive your proceeds.
Once you sell any of your properties, you can withdraw your earnings via PayPal or even decide to re-invest. A lot of users like the flexibility in being able to withdraw crypto or real money.
Upland Features
Upland is user-friendly. Purchasing and selling virtual properties is easy.
Upland has only one way to cash out UPX tokens.
There's an identity verification process before you can sell your virtual properties.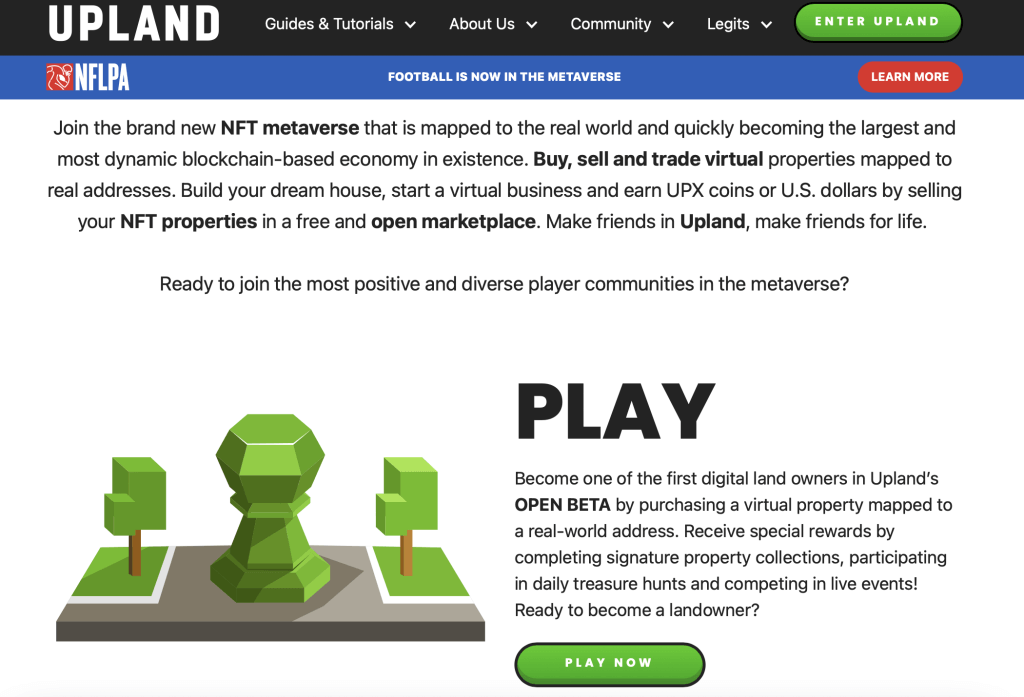 Alien Worlds
Play to Earn Space Exploration Game
Alien Worlds is a space exploration crypto game that has you exploring planets and mining for resources. In the game, players compete using unique NFTs to earn Trilium (TLM).
TLM is the in-game or native token of the Alien Worlds ecosystem. TLM allows for voting and the transfer of value in Planet DAOs. In fact, you can travel to planets on Alien Worlds Missions.
Mining is the mainstay in Alien Worlds. The game revolves around TLM mining, staking, and conversion. The more tokens you can mine, the more rewards you will earn.
For this, you will need access to some land, mining tools, and TLM deposits. For every successful mine, the system calculates your chance to earn NFTs and then rewards you if you are lucky. On average, if you're lucky, each mining attempt will give you around 0.15 TLM.
Another way to earn money is to play as a landlord, where you earn a 20% commission if miners use your land for mining. Plus, you can sell NFTs in Alien Worlds to earn a profit.
Click here to read our complete guide on how to play Alien Worlds.
Alien Worlds Features
Players can stake their TLM to vote in Planetary elections.
You can connect with others in the game to build NFT drops.
Aside from selling NFTs and engaging in mining, you can invest to own a part of Alien Worlds.
Click here to view Alien Worlds

Illuvium
Play to Earn RPG Crypto Game
Illuvium is an auto-battler and collectible NFT RPG game rolled into one. The game is built on the Ethereum blockchain and lets you harvest, capture, mine, and fight Illuvials.
To get started, you assemble your team to join the fray in the auto-battler. Then, you have to be prepared to beat your opponents in the battle. Your opponents have unique stats, affinities, and classes.
Illuvium has a native utility token with the symbol "ILV". You can earn ILV by becoming part of the community-based governance or by defeating your opponents to rank high.
The most exciting part of the game is its play to earn features. You can earn in-game rewards in ILV by:
participating in tournaments and competitions
capturing Illuvials or resources to trade on the game's marketplace.
Click here to read our complete Illuvium guide.
Illuvium Features
The game has a unique yield farming reward system.
Players can convert their ILV tokens to sILV to earn more rewards.
Illuvium is a great NFT game for beginners to earn money.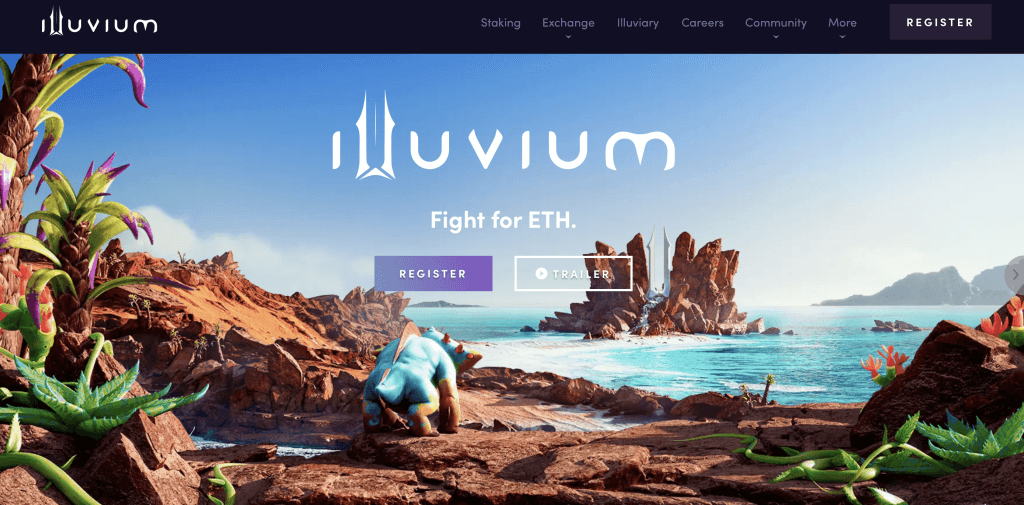 Gods Unchained
Play to Earn Trading Card Game
Gods Unchained is a play to earn trading card game. Gods Unchained was first announced in 2018 where the creators raised $15 million in Series A funding. Since then, the game has exploded in popularity to attract gamers who want to earn money while having fun.
In Gods Unchained, you use the native GODS token to play. GODS is an ERC-20 token that gamers can use to purchase and create NFTs to earn rewards.
GODS has been distributed across the game, developers, public sales, and player wallets. In Gods Unchained, the trading cards are NFTs and can be sold for GODS. You can earn GODS and later convert them to fiat money. There's also a marketplace where you can swap your NFTs for GODS.
To earn money, you have to play the game to unlock packs that give digital cards. The cards are not minted to the Ethereum blockchain.
You earn Flux resources for winning games. Flux allows you to make your cards more valuable. With enough Flux, you can create higher quality cards, which will become minted and have real-world value. You can then trade the cards on the marketplace to earn real-world money or convert it to your own currency.
Gods Unchained Features
The game lets you fight for glory
The only way to win cards is by playing games.
You can buy and sell cards in the marketplace.
Click here to view Gods Unchained

Star Atlas
Solana Crypto Game
Star Atlas is a space-themed and blockchain-based video game built on the Solana blockchain. Star Atlas explores uses Unreal Engine 5's Nanite as a gaming backbone.
Players can trade, create, and sell NFTs in the Star Atlas ecosystem. As a player, you have to embark on challenging and lonely journeys riddled with several perils as you accumulate resources to outsmart your opponents in the metaverse.
"ATLAS" and "POLIS" are Star Atlas' in-game tokens.
You will need ATLAS to acquire NFT items like a spaceship, crew, land, and other important gadgets to play the game. ATLAS is also the dominant currency of the Star Atlas Marketplace.
POLIS is earned by staking ATLAS in the game and committing long term. When you own POLIS, you get to vote on governance decisions within the game.
You can construct micro-economies and build entire cities in the game. You can also even extract monetary value from in-game items that you accumulate while playing. Players have full ownership of the assets they collect and can sell to earn real-world money in secondary NFT marketplaces.
There are two ways to make money in Star Atlas:
sell NFT items on the Star Atlas marketplace
exchange ATLAS tokens on exchanges once the price appreciates
Star Atlas Features
Players can scan visible stars for celestial and terrestrial assets.
You can refine or sell raw assets on the marketplace.
It takes time to transport goods and travel in Star Atlas

My DeFi PeT
Play to Earn Pet Raising Game
My DeFi Pet is a pet game that uses collectibles, decentralized finance, and your personality. The game is operated on two networks – KardiaChain and Binance Smart Chain.
Players earn tokens by engaging in in-game missions with other pets. You can then exchange the tokens for real-world money in secondary NFT marketplaces.
DPET is the game's main in-game currency. This token is used for improving your pets, trading, and swapping. You can also use DPET to enhance your pet's quality in the first phase of the game. You can stake DPET to earn different returns on your investment. By engaging in social mining and playing My DeFi Pet , you will earn DPET.
Another way to earn DPET is to auction the monsters that you have bred. After bidding and closing of deals, you will receive DPET, which you can exchange for real-world money.
My DeFi Pet Features
New monsters are born every hour and bidding lasts for 24 hours.
Breeding two monsters will enable you to create a new generation of monsters.
You can claim lucrative prices by maxing out legendary monsters.
Click here to view My DeFi Pet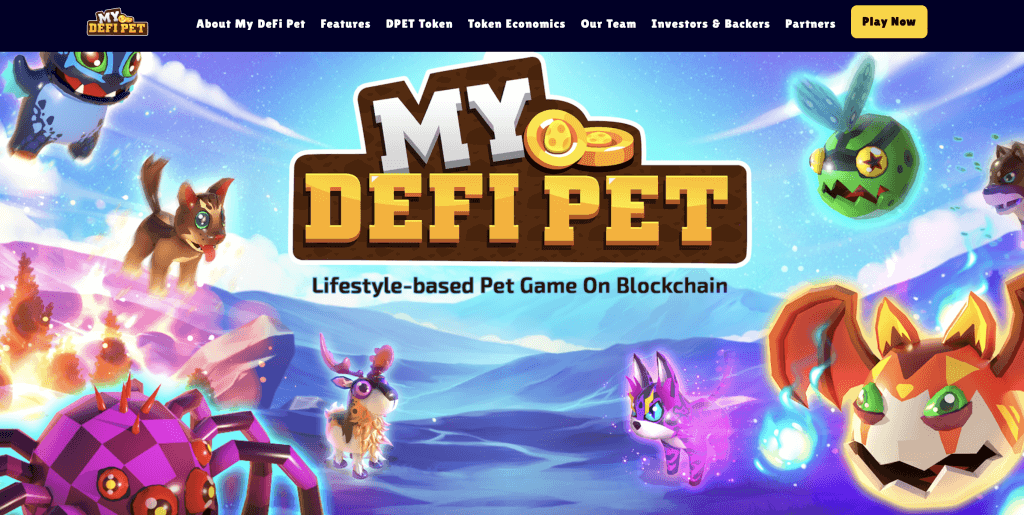 Coin Hunt World
Real World Play to Earn Hunting Game
Coin Hunt World is a play-to-earn geo-location NFT game that has been fully released on iOS and Android. The game involves exploring real-world areas searching for Blue Keys. The keys are designed to open Blue Vaults.
You will be prompted with trivia questions once you open any vault. If you answer the questions correctly within the time frame allotted to you, you will be rewarded with in-game assets like BTC, ETH, and digital collectibles such as Cubies.
"TBA" is the native token of the game. Aside from earning cryptocurrencies through exploring different areas, you can also make money in the game through referrals.
Coin Hunt World Features
There are hidden treasures laden in the game for you to discover.
If you cannot unlock a vault, you must leave it and move.
You can convert the earned cryptocurrencies to real-world money on decentralized exchanges.
Click here to view Coin Hunt World

Splinterlands
Play to Earn Trading Card Crypto Game
Splinterlands is an excellent play to earn crypto game. Formerly known as Steem Monsters, Splinterlands belongs to the trading game genre. It operates on the Hive blockchain.
In the game, players fight against monsters to earn in-game digital assets. If you are a card lover, you can play, trade, and earn in-game rewards and convert the rewards to real-world cash on exchanges.
Splinterlands has over 283 cards which you can combine to increase your strengths and character abilities. There are several forms of gameplays, including tournaments, ranked play, and quests. You can participate in any of these gameplays on different levels to earn card packs, magic potions and rarity.
The in-game token, SPS, is used to make decisions and control assets.
The two major ways to make money in Splinterlands are:
Completing daily quests to earn rewards
Joining competitive battles to earn in-game assets.
Splinterlands Features
Overcoming monsters gives you access to a wide range of rewards.
You can combine the in-game cards to boost your tolerance and speed.
You can trade your rewards for real-world money.
Click here to view Splinterlands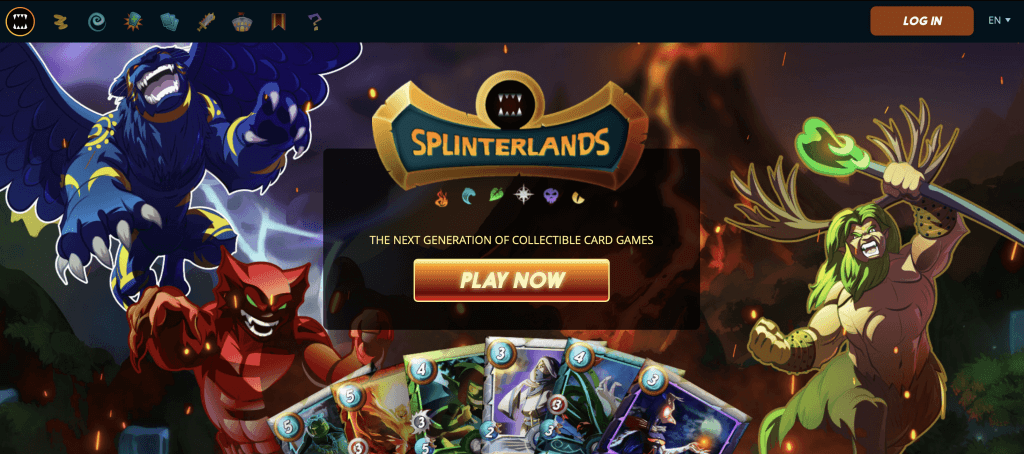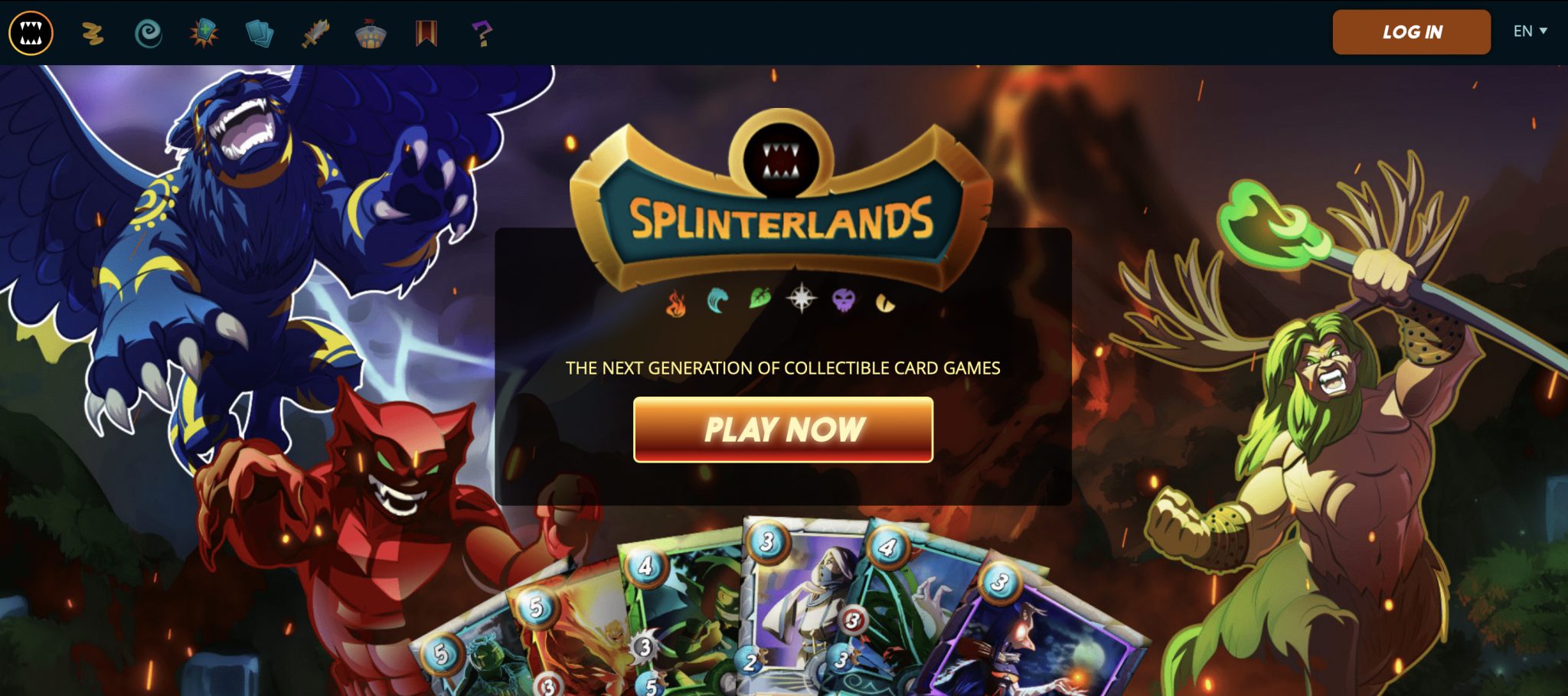 What is your favorite play to earn crypto game? Comment down below and let us know!