The Quasar Kodi add-on brings reliable torrent streaming to Kodi, allowing you to view content from the internet. Get all of the details and instructions here!
The Quasar Kodi add-on is the number one method for streaming torrent movies and TV shows onto Kodi. Check out some of the new features provided by Quasar:
Kodi library integration! Add shows and movies to your library
Multi-torrent support
Enabled support for android
Easier provider install and configuration with Quasar Burst
The actual Quasar Kodi add-on is just a shell which grabs moves and TV show information from IMDB and TVDB and presents it along with a search feature. The real magic happens from the different Kodi Quasar providers, which connect to different torrent websites and are used to grab all of the streams back into the Quasar Kodi add-on. The biggest torrent sites in the world are supported, meaning you can pick your favourite torrent site and find a working stream from there, just like you would if you were to download a torrent.
Note: Because this add-on uses torrents, you share your stream with other users as you watch a show. If you are not comfortable with this, consider getting a VPN to protect your connection while you use the Pulsar add-on.
Interested in trying out the Quasar Kodi add-on? Check out our installation guide and tips and tricks below:
How to Install Quasar Kodi Add-on Install Guide
ON Kodi 17 Krypton Only: From the main menu, navigate to Settings > System Settings > Add-ons > Turn On Unknown Sources > Click Yes.
Visit the official Quasar website and download the version of Quasar that corresponds to your Kodi install. Unlike most add-ons, Quasar is specially customized to match your chosen OS.
From the Kodi home screen:

ON Kodi 17 Krypton: Select Add-ons > Add-on Browser 
ON Kodi 16 or earlier: Select SYSTEM > Add-Ons

Select Install from Zip File and install the Quasar zip file you downloaded above.
After a few seconds, a Settings dialog will pop up. Click on Download Path and give Quasar a folder on your Kodi box where it can store temporary and downloaded files.
Scroll down to Choose streams automatically and enable or disable it accordingly depending on if you want to pick your torrent stream or allow Quasar to automatically start the first working file. We recommend disabling this option to give you more flexibility.
Go back to your home screen and navigate to System > Service Settings > Control > and ENABLE "Allow remote control from applications on other systems". Quasar works with a daemon module that pulls results from torrent websites and this option need to be enabled to allow Quasar to work.
Restart Kodi. This will allow Quasar to install it's built-in repository.
Next, you have to install Quasar Burst in order to access torrent providers that can give you streams. Because this is a grey area, we cannot show you how to do this for legal reasons.
Kodi Quasar Tips
If you get no results navigating through TV Shows and Movies, try to search for the show. Sometimes I find that the IMDB and TVDB information for a show does not match the torrent file and you will get no results. For example, "The Tonight Show With Jimmy Fallon" returns no results for a lot of episodes, but if you search for "Jimmy Fallong SxxExx" you get lots of results.
Use "SxxExx" to your advantage when searching. If you are looking for season 3, episode 12 of a show, include "S03E12" in your search, which is a universal naming convention and will help you find results.
If you are particular about which link you watch, hover over a show and press menu > Choose Stream and it will give you a list of streams that your Quasar providers have returned. Look at the file name and ensure you have the DVDRip you want.
Learn what S and L mean. At the start of each file, the Quasar Kodi add-on will show you how many seeders and leachers a show has. Seeders are users who have the show 100% downloaded and if a file has lots of them, it will be more reliable for you.
Getting no results and not sure if the Quasar add-on is to blame? On your computer/tablet, go to the torrent website you are using and search for the episode/movie yourself. If it has no results, then a stream simply does not exist for your show. If the website has results but Kodi doesn't, try manually searching in different ways to get your result to show up.
PROTECT YOURSELF ON THE INTERNET
Sign up for a premium Kodi VPN and access the internet unrestricted. We offer exclusive discounts for NordVPN, the highest respected VPN in the Kodi community. It has some great features for users:
Apps for Android, iOS, Mac, Linux & more
Zero Logs
Unlimited bandwidth
Tier 1 hardware (no speed slowdown)
Access to servers hundreds of VPN servers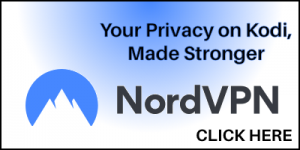 Click here to learn more about Kodi VPN protection