This is the ultimate comparison guide between Flow vs Ethereum blockchains. Ethereum is the king in smart contracts, but Flow has a number of intriguing features for NFT and play to earn gaming fans.
In this guide, we'll specifically go over:
A summary of the Flow vs Ethereum blockchains
A comparison of the maximum number of transactions per second
An overview of the projects and transaction fees
Flow vs Ethereum adoption stats
At the end of this post, you'll have a good idea on the difference between these two blockchains.
Flow vs Ethereum: Overview
What is Flow Blockchain?
Flow is a fast, decentralized, and developer-centric blockchain designed to encourage the growth of games, digital collectibles, and new assortment of apps. The Flow blockchain was developed by Dapper Labs, a renowned Canadian company behind CryptoKitties, in 2020.
Flow uses a distinct architecture that helps to scale projects without sharding. It applies pipelining to separate the jobs of a validator node into 4 different roles:
Collection
Consensus
Execution
Verification
By leveraging the Flow blockchain, developers can create composable and secure apps that billions of consumers can potentially use. For example, the NBA Top Shot application runs successfully on the Flow protocol. This trading card system accounts for more transactions than other NFT projects put together.


FLOW Token
As with other blockchains, the Flow blockchain has its own native utility token named FLOW. This token is exclusively for governance, staking, and paying transaction costs. The new language introduced by the developers that users can leverage to interact with the Flow blockchain is called Cadence. Cadence offers an easier, safer, and simpler programming language aimed at crypto assets and apps.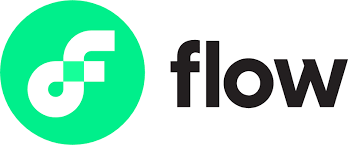 Main Flow Features
Users can interact with Flow through popular NFT marketplaces.
Flow has various built-in tools that developers can use to build their own DApps.
It is equipped with multi-role architecture that helps to scale projects without sharding.
Flow comes with upgradeable smart contracts and in-built logging support.
What is Ethereum Blockchain?
Ethereum is a decentralized and open-source blockchain with smart functionality. It operates on a distributed ledger or decentralized computer network, which manages and tracks the currency.
The creators of Ethereum were fascinated by the popularity and fast adoption of Bitcoin, and they decided to develop the next generation of blockchain. Their intention was to expand on blockchain capabilities to accommodate different businesses.
Ethereum's top feature is its functionality and delivery of blockchain smart contracts. This feature allows the transaction of two party agreements safely and securely on the blockchaiun.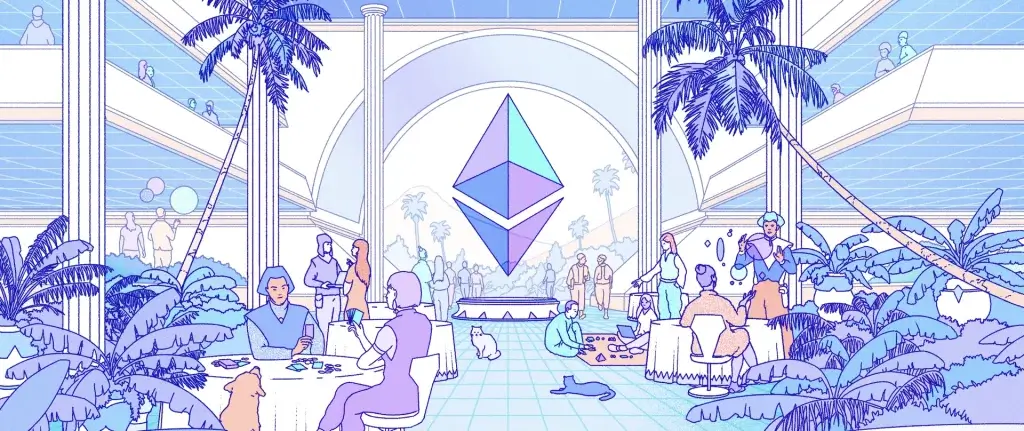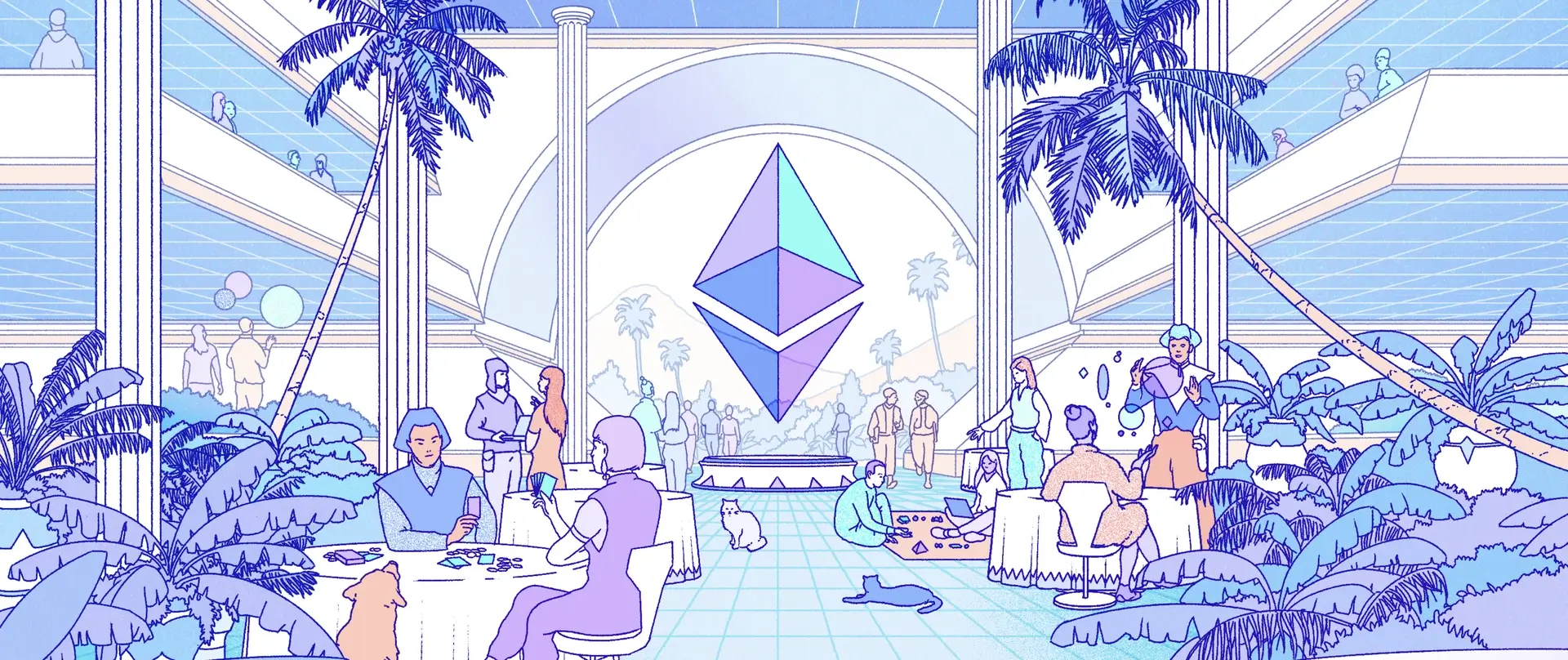 ETH Token
Ethereum has its native token called Ether (ETH) and uses its own programming language, Solidity, to build decentralized apps and smart contracts. Unlike Bitcoin, user can use Ethereum for peer-to-peer currency exchange and for the digitization of assets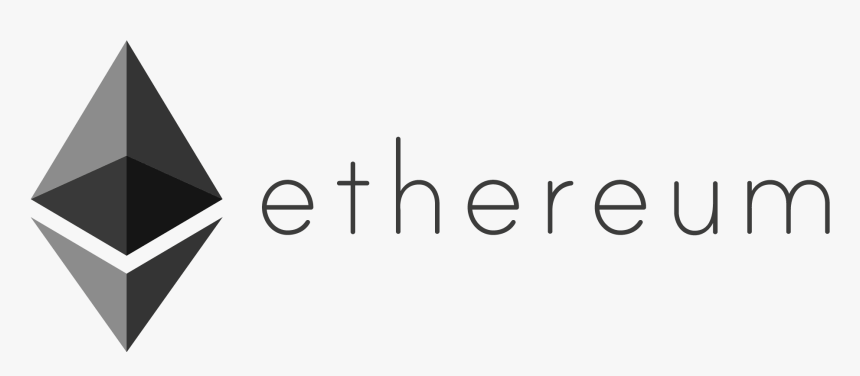 Main Ethereum Features
Ethereum provides the technology that understands smart contracts and allows people to interact with it
Ethereum lets you create consolidated applications, called decentralized applications.
Ethereum allows the creation of decentralized autonomous organizations (DAOs).
Next, we compare key Flow vs Ethereum features in more detail.
Flow vs Ethereum: Detailed Comparison
Transactions Per Second
The Flow blockchain can handle up to 1,000 transactions per second. Flow was created with the goals of solving scalability problems and ensuring high-security levels and decentralization. Flow relies on multi-node architecture to resolve the scalability problems. The work is divided among 4 different nodes, which gives it an edge over Ethereum.
On the other hand, Ethereum handles around 13 to 15 transactions every second, making it inadequate for large-scale use. For instance, Ethereum wasn't successful dealing with the growth of users in the CryptoKitties game. The developers had to rely on sharding to facilitate scaling of the project.
Number of Projects
Developers have created a wide range of projects using the Flow blockchain. Some of the popular projects include Athletes Unlimited, BLT, Blocklete Games, Blockparty, BloctoSwap, Canes Vault, Chainmonsters, and Dark Country. Sports NFTs like NBA Top Shot, NFL All Day, and UFC Strike all take place on FLOW.
On the other hand, the list of projects created using Ethereum is more than that of Flow. For instance, out of the over 225 DeFi projects listed on the blockchain, 204 of them use Ethereum. Some popular projects built using Ethereum include MakerDao, Uniswap, Chainlink, Axie Infinity, and Aave.
Where Ethereum is the current king of usable blockchain projects, the Flow blockchain is faster growing. It will be telling if major projects start to choose Flow over Ethereum.
Transactions Fees
Ethereum users pay gas fees to perform a transaction. The gas fee charged by the network depends on how busy the network is and the complexity of the contract. The gas fee is paid in ETH. Some days, the average price goes over $20.
The Flow blockchain developers were not satisfied with the gas fee paid by crypto enthusiasts, so they managed to reduce transaction fees on their platform. On Flow, there are two fees payable by users. The first one is a transaction fee, which starts at 0.000001 FLOW, while the other is a fee to create an account that starts at 0.001 FLOW.
Consensus Mechanism
Consensus mechanism is one of the top priorities in the Flow vs Ethereum comparison. The Flow blockchain uses proof of stake consensus mechanism. With the PoS consensus mechanism, validators can participate in the network by staking a certain number of FLOW tokens. Interestingly, the PoS consensus mechanism guarantees the creation of new blocks and receiving rewards. It also cause a reduction in energy consumption and gas fees.
In contrary, Ethereum relies on the proof of Work (PoW) consensus mechanism. This consensus mechanism is one of the strong reasons for scalability problems in Ethereum, as it pits miners in stiff competition in a bid to create new blocks. PoW also encourages miners to increase the commission. Plans are in place by Ethereum developers to shift to the proof of stake consensus protocol. The transition to PoS could potentially reduce gas fees in the network.
In summary, the consensus mechanism for Flow vs Ethereum shows how miners or participants make profits off the two networks. So, here, Flow comes on top as a winner.
Smart Contracts
Generally, Ethereum is directly connected with smart contracts. It is one of the best platforms for creating smart contracts. Transactions over the smart contract are usually documented and instantly become immutable.
In contrary, after deployment, some developers desire modifications when there's an issue, and that's where Flow comes in. It helps to release smart contracts on its Mainnet. Thus, smart contract authors can update the code in a stepwise process.
For most projects, Ethereum is enough. For this reason, Ethereum is the current king of smart contracts.However, the need for more advanced features is one of the reasons that FLOW was creased.
Adoption
Since its inception in 2020, Flow adoption rate has been impressive. The number of users, market cap, and number of supported wallets are a testament to this effect. With a price point of $7.36, market cap of $2,302,782,546, and market cap dominance of 0.12%, Flow is certainly a blockchain to beat. Plus, Flow supports a number of crypto wallets, including Blocto, Ledger, Finoa, and Kraken.
On the other hand, Ethereum is a force to reckon with in the blockchain space. As a matter of fact, most DeFi projects and NFT games make use of Ethereum. As of the time of writing this post, Ethereum's market capitalization stands at $348,798,824,281. Its market dominance is currently 17.63%. Ethereum supports a long list of wallets, including Trezor One, MetaMask, Ledger Nano S, Mist, and Exodus.
Conclusion
Okay, that's it.
In the Flow vs Ethereum comparison, you can see that both blockchains have suitable capabilities for numerous applications. However, in relation to NFT development, both features have pros and cons. Flow effortlessly offers scalability with a multi-node architecture, while Ethereum is considering using sharding to solve scalability issues.
Furthermore, Ethereum doesn't permit modifications in smart contracts and imposes high transaction costs, while Flow does the opposite. Flow is already the go-to blockchain for decentralized applications like NBA Top Shot.
If you are concerned about flexibility, implementing logic, and you're not afraid of trying new things or taking risks, then Flow is your best bet for NFT development. Then, if you're not planning to auction on the blockchain, Ethereum is better off for your projects.
As a user, you probably won't notice much of a different in projects that use Flow or Ethereum. However, you might notice the smaller gas fees on FLOW immediately. We should see exciting projects on both blockchains come out in the future.
FLOW vs Ethereum, how familiar are you with each blockchain? Comment down below and let us know what your experience is today.