This is the ultimate game on how to play League of Kingdoms. Specifically, we will go over:
An overview of the game
The main components and features of League of Kingdoms
The Land Portal
How to play League of Kingdoms
How to earn real money by playing League of Kingdoms
League of Kingdoms is an interesting MMO game that features blockchain and crypto elements to help drive decisions in the game. We'll show you everything you need to get started playing.
If you have any questions about the game, comment down below and we will help you out.
Related crypto game guides:
What is League of Kingdoms?
League of Kingdoms is the world's first decentralized massively multiplayer online (MMO) game that's built on the blockchain. Within the game, players can buy, build, and cultivate their own kingdoms, while also competing and attacking other players for in-game resources.
You can build your kingdom on your own or in alliance with other players, who will share resources with you and help you increase the value of your territory. You can also participate in raids together with your alliance.
The Land and resources that you require to build your kingdom can be minted as NFTs and monetized on NFT marketplaces.
The resources available in the game are
Crystals
gold coins
stone
wood
corn
You can buy these resources as NFTs. Crystals are the most important among the resources, as they can boost anything in the game. You can use crystals to speed up travel time or quickly create armies.
The League of Kingdoms is available on iOS, Android, and on desktop browsers.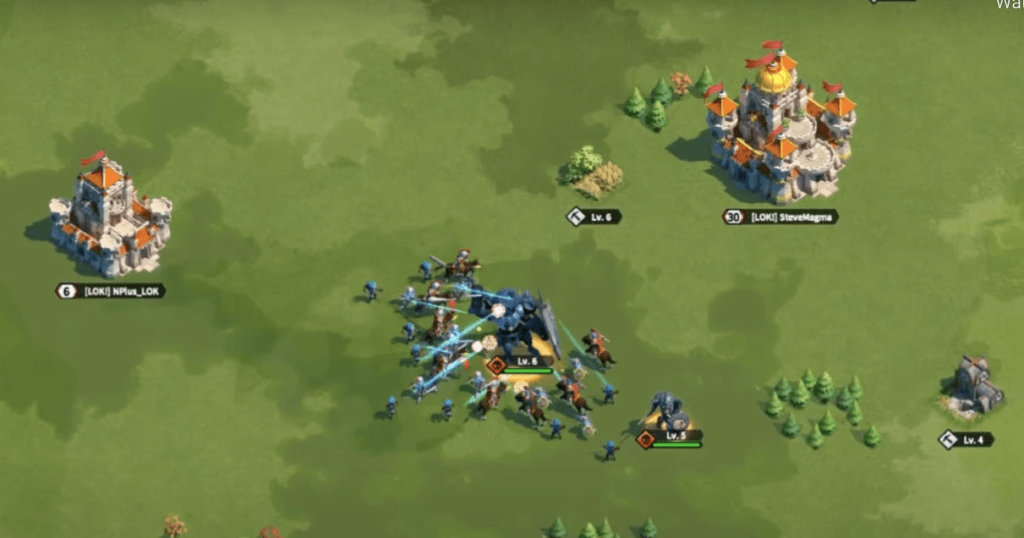 Components of the Game
Land
Land is an ERC-721 standard token and the building blocks of the game. Players can purchase, develop, and earn lucrative rewards for being Landowners.
Each piece of Land is an NFT asset that you can monetize on NFT marketplaces. This process is similar to The Sandbox crypto game.
You can raise the level of your property as more kingdoms flourish on your Lands. The higher the level of your properties, the more rewards you will earn.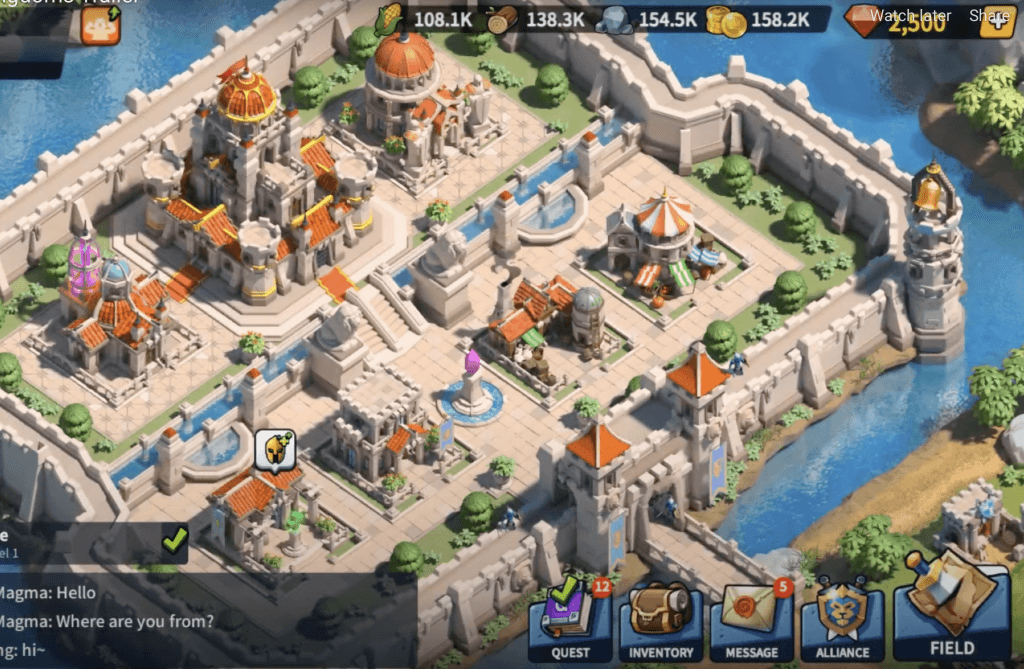 Governance
As a player, you have the right to vote and be voted for using your tokens. Therefore, use your tokens smartly. Your vote can help shape the game development.
You can join forces with other players to decide the direction of the project. In fact, your ideas matter greatly as far as the League of Kingdoms is concerned. You can also form alliances with other players to unlock massive powers.
Skins
The League of Kingdoms comes with legendary non-fungible skins that you can use to embellish your kingdom. As a player, the skins are permanently yours and it gives you an endless list of powerful enchantments.
These mystic skins are limited in supply to create scarcity, so that they will become highly valuable.
The Land Portal
Upon accessing the Land Portal, you will get information on the 24H and cumulative DAI rewards. These are the rewards earned by players who own, develop, and contribute to the development of Lands.
In League of Kingdoms, Land is an NFT real estate that you can acquire to earn rewards and also compete for hegemony. All Landowners get a 5% commission from the resources harvested by players.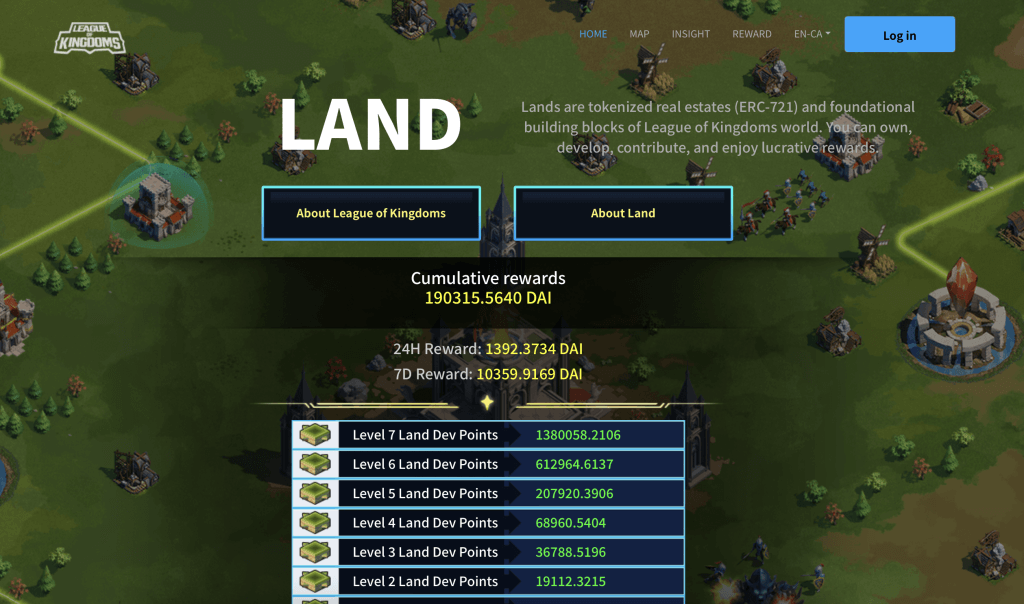 DAI Rewards
Landowners are rewarded based on their Lands' development levels from the DAI rewards pool. The DAI reward pool accumulates 10% of the total amount generated from in-game purchases. This pool was created to reward hard working landowners for their efforts, commitment, and loyalty.
However, to claim these rewards, you must make contributions to develop your land. Plus, you must successfully verify your identity to claim your DAI rewards.
How to Play The League of Kingdoms
Below is a step-by-step guide on how to play League of Kingdoms. It goes over 4 specific subjects:
Creating a MetaMask wallet
Transfer Ethereum from a crypto exchange to MetaMask
Convert your Ethereum to LAND in MetaMask for League of Kingdoms
Creating a League of Kingdoms account
How to Create a MetaMask Wallet
Visit the official Metamask website at https://metamask.io/. Both Chrome and Firefox are supported by MetaMask, so make sure you are using one of those browsers.
Click the Download button in the top right corner of the Metamask home page.
Click on Install MetaMask for Chrome/Firefox.
In the Metamask store listing page, click on Add to Chrome or Add to Firefox, depending on which browser you are using.
Your browser will make sure that you actually want to install MetaMask in your browser. Read the disclaimer and then click on Add extension.
After MetaMask is done installing in your browser, click on MetaMask in your Extensions area to launch your wallet. You may have to restart the browser in order for MetaMask to show up in here.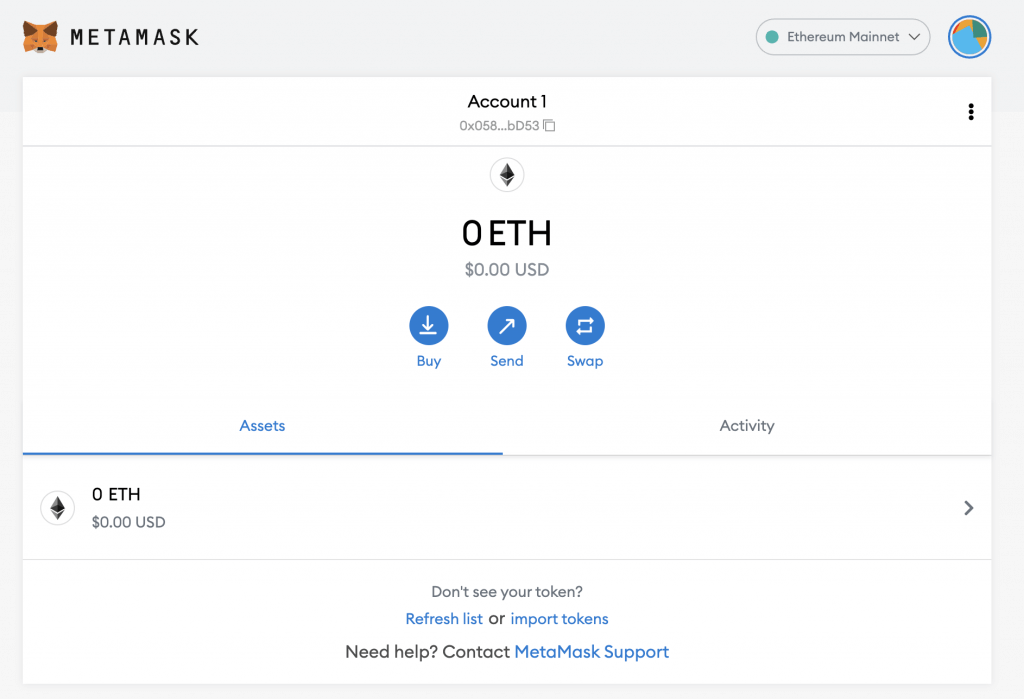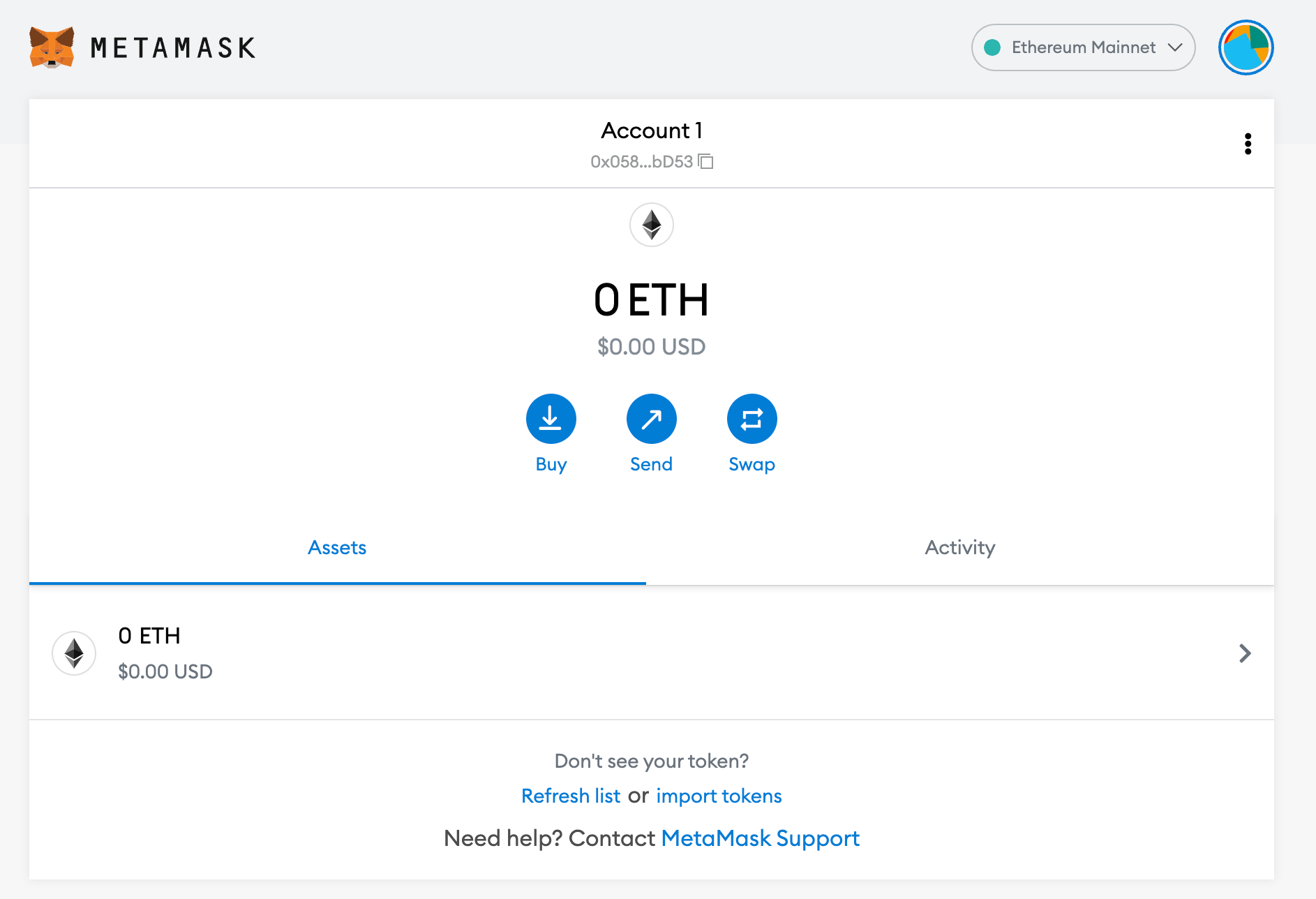 How to Transfer ETH to MetaMask
Login to your main MetaMask dashboard and make sure the Ethereum Mainnet is selected.
Under the ETH section of the dashboard, hover over the account address and click on it to copy your address to your clipboard.
Go to Binance (or Coinbase or FTX another crypto exchange) and log in if you aren't already. Click on the Buy Crypto button.
Enter in an amount in the currency box and then change the Receive option to ETH. Then, click on Continue.
Confirm your chosen source of payment on the next screen and then click on Continue. If you don't have valid payment info, you will have to load it here and then click Continue a second time after that is done.
Review your order details and then click Confirm to complete the transaction.
From the top menu, go to Wallet > Fiat and Spot to see your crypto balances. Under ETH, where you should see your deposity, click on Withdraw.
In the Address box, enter in the address of your wallet you copied from MetaMask. Set the amount you want to send and then click on Withdraw.
How to swap Ethereum to LAND in MetaMask
From the MetaMask main menu, click on Swap
Under the Swap to token area, select LAND.
Enter in how much Ethereum you want to transfer and then click on Review Swap
Verify your details and then click on Complete
How to Create a League of Kingdoms Account
After you have LAND in your MetaMask wallet, you can sign up and play League of Kingdoms. To do this:
Visit the League of Kingdoms official website
Click on "Log in" and select MetaMask. Sign in to your MetaMask wallet.
This will generate a registration form to create a League of Kingdoms account.
Complete the form and click on the "Create Account" button.
Congratulations! You now have a League of Kingdoms account.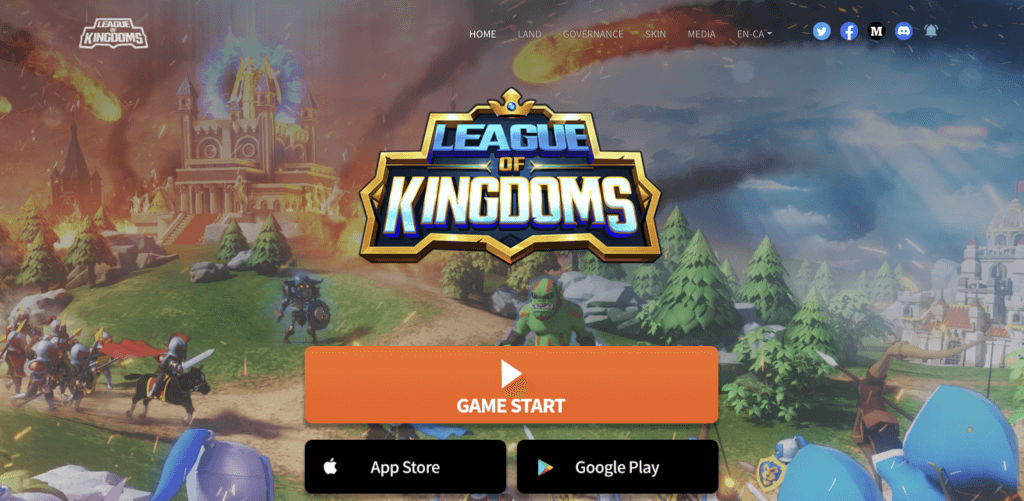 How to Start Playing League of Kingdoms
To start playing the League of Kingdoms, you need to first buy Land. You can buy Land using your MetaMask balance that you swapped out above. If you have ever played a top-down strategy game, then you will be familiar with the main interface of the League of Kingdoms.
Once you purchase Land, you can then begin to grow or develop your kingdom through resource management, while striving to defeat your close rivals in battles.
You can also battle monsters to earn in-game resources to build your kingdom. If battle isn't your thing, another way to get in-game resources to grow your kingdom is to farm resources.

How to Earn Money Playing League of Kingdoms
There are 3 ways to earn money in League of Kingdoms:
Passive Income: You can earn passive income from owning land. In League of Kingdoms, landowners earn a 5% commission from the resources harvested by players. They also earn 10% profits from in-game purchases in DAI.
Land Trading: The second way to earn money in League of Kingdoms is through land trading. You can trade your land with other players within the gaming ecosystem.
In-game Resources: Lastly, you can earn money in the game by accumulating in-game assets and then reselling them on external NFT marketplaces like OpenSea.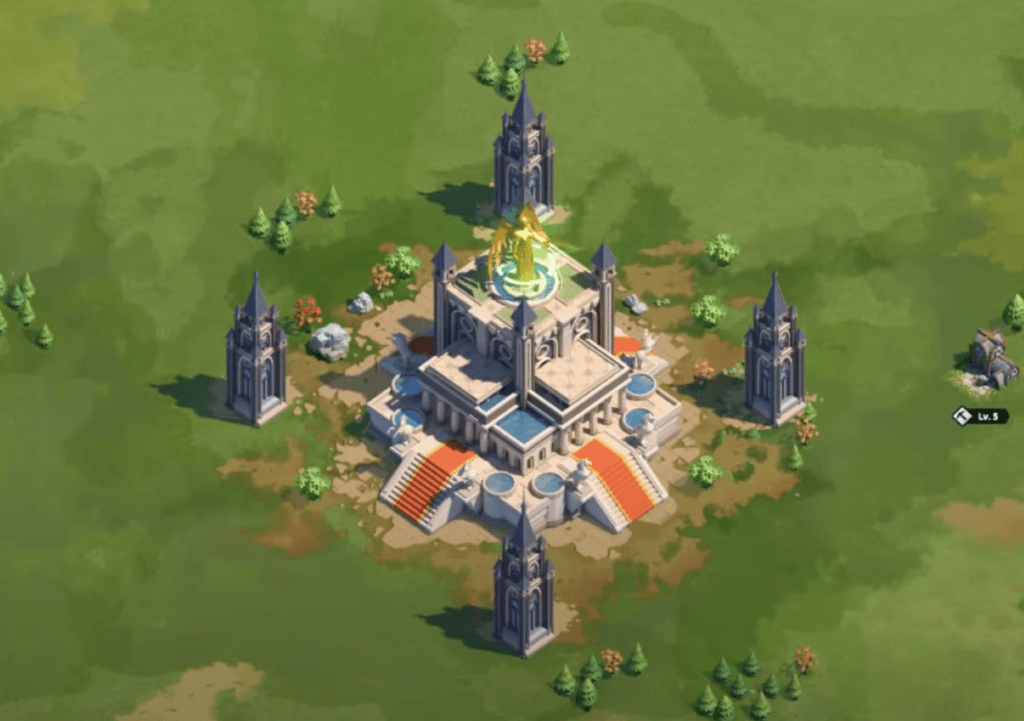 If you have any tips on how to make money playing the League of Kingdoms crypto game, comment down below.
Overall, League of Kingdoms is a well done MMO crypto game. It is one of the most popular crypto games to play today.
Would you like to know anything more about the game? Do you have any more tips to share? Comment down below and let us know today.