Do you have an issue where Kodi crashes on startup, perhaps after a new upgrade, skin, build, or addon was installed? Read below for help on how to fix your problems!
August 3rd, 2019 Update: If you found this guide via Google Search, your issues with Kodi crashing are most likely due to TVDB site changes. Click here to read our TVDB crashing Kodi guide for details, fixes, and workarounds.
___
Are you finding that Kodi crashes on startup and won't take you to the home screen? Commonly, this issue occurs the first time you restart Kodi after a new update to the software or after you install a new skin, build, or addon. Before we get into what the startup sequence means and how to fix Kodi crashing, always make sure the following bullet points are true:
You are running the latest version of Kodi.
Your box is Android 5 or better.
You've only installed addons from their official repositories (NO Superrepo!)
Next you must understand what the Kodi startup sequence does so that you know where to look the next time Kodi crashes on startup.
When Kodi starts up, one of the main things it does is loads user settings, skin, and addon information from a folder called userdata. Kodi is just an open source media software. The software itself has nothing to do with any skin, build, or addon. These are developed in python and made available to install. Therefore, Kodi doesn't know HOW to break on startup. It is simply a shell that loads what you have installed on it.
The only reason Kodi crashes on startup is because the version of Kodi you have launched is not compatible with something you have installed yourself (addon, skin, or build).
Kodi Crashes On Startup Fix Guide
If you want to save yourself some time and troubleshooting effort, simply delete Kodi and download it fresh from the Google Play Store (Android), Windows App Store (Windows), or Kodi.tv official website. Install Kodi fresh and install the addons you actually use, one by one.
If you insist on getting your old Kodi setup back, you need to find what part of your current setup is no longer compatible with Kodi. To fix Kodi, try the following:
Locate your userdata folder and move it somewhere away from your Kodi directory. The table below will help you find your userdata folder.
| Operative system | File path |
| --- | --- |
| Android | Android/data/org.xbmc.kodi/files/.kodi/userdata/ (see note) |
| iOS | /private/var/mobile/Library/Preferences/Kodi/userdata/ |
| Linux | ~/.kodi/userdata/ |
| Mac | /Users//Library/Application Support/Kodi/userdata/ (see note) |
| OpenELEC | /storage/.kodi/userdata/ |
| Windows | Start – type %APPDATA%\kodi\userdata – press |
With your userdata folder gone, start Kodi. Does it start properly? You've just confirmed that something in your userdata folder is the cause for Kodi keeps shutting down.
Move folders from your original userdata folder back into your new folder until you move the folder that causes Kodi to crash again.
When you move a folder in that causes Kodi to crash, that's your problem addon, skin, or build! Try moving everything back into userdata except this folder. If everything works great, then avoid using this one extension. If Kodi crashes on startup still, follow the third bullet point above until you identify all problems.
Do you have more questions? Let us know on Twitter or Facebook if we can help you out!
PROTECT YOURSELF ON THE INTERNET
Sign up for a premium Kodi VPN and access the internet unrestricted. We offer exclusive discounts for NordVPN, the highest respected VPN in the Kodi community. It has some great features for users:
Apps for Android, iOS, Mac, Linux & more
Zero Logs
Unlimited bandwidth
Tier 1 hardware (no speed slowdown)
Access to servers hundreds of VPN servers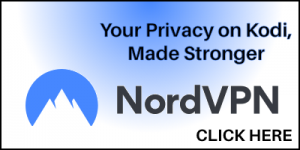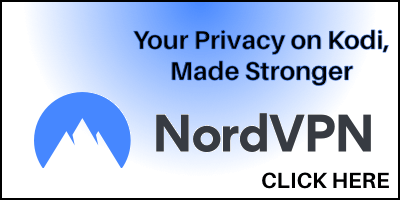 Click here to learn more about Kodi VPN protection