Rarible and OpenSea are two of the biggest NFT marketplaces where you can buy and sell NFTs on. In this guide we will go over Rarible vs Opensea, looking at each NFT marketplace in more detail so that you can make the best decision when it comes to buying and selling NFTs.
Specifically, we'll go over:
What is Rarible and what key features does it have?
What is OpenSea and what key features does it have?
The top NFTs to buy on Rarible and OpenSea
Which NFT marketplace has better minting, fees, categories, and support?
At the end of this post, you will have a good idea on the similarities and differences between Rarible vs Opensea.
If you use one or both marketplaces, comment down below and let us know what you think about each.
What is Rarible?
Rarible is an all-in-one NFT marketplace where content creators, sellers, buyers, and NFT enthusiasts meet to conduct business. Rarible lets these players create and sell NFTs or keep the digital collectibles to hold long term.
Rarible provides its services at a decent fee.
Rarible supports a wide range of tokens split into different categories, including games, photography, music, metaverse, DeFi, and domains. Created only in 2020, Rarible has recorded more than 90,000 ETH in trading volume. This figure is equivalent to $278 million.
Rarible lets you connect to a lot of popular existing existing wallets. Wallets supported on the platform are:
Fortmatic
Wallet Connect
Portis
Torus
MyEtherWallet
Key Rarible Features
$RARI Token: Rarible is the first NFT Marketplace to offer a governance token for buying and selling through the marketplace. Users will earn $RARI each time they buy and sell, which will give them governance to vote on policies and decisions. The tokens are distributed weekly.
Royalties: Rarible allows users to set up to 30% for creator royalties. This means that each time your NFT is sold, you earn royalty fees on the transaction.
Minting: Rarible allows users to easily mint their NFT without paying a transaction fee. Instead, the gas fees associated with minting your NFT are only paid to the buyer when the NFT is sold.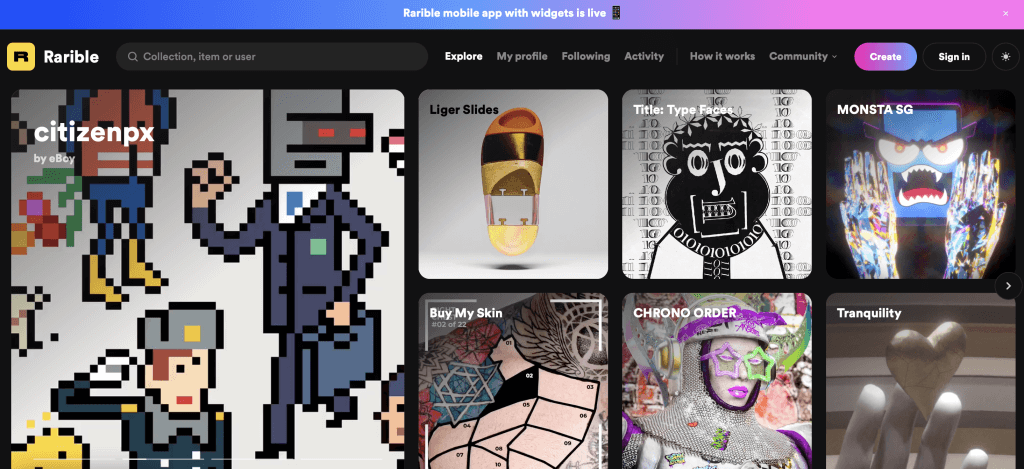 What is OpenSea?
OpenSea was the world's first marketplace for NFTs and crypto collectibles. OpenSea lets you buy, sell, and discover exclusive digital items. Founded in 2017, this platform is built on the Ethereum blockchain and supports ERC-20 based tokens like ETH/WETH, USDC, and DAI.
The marketplace is easy to navigate and has a filter feature to help beginners find their way to trade their preferred NFTs.
Being an Ethereum-based marketplace, you need an Ethereum wallet to trade on OpenSea. It also supports other blockchains like Klatyn (KLAY) and Polygon (MATIC). OpenSea supports more than 241 payment options, including stablecoins.
In terms of transaction volume, content creators have traded more than $10B on OpenSea. Top celebrities using OpenSea to showcase their talents include Lindsay Lohan, Snoop Dogg, and Emily Ratajkowski.
Key OpenSea Features
Multichain Support: OpenSea is built on the Ethereum blockchain however OpenSea has recently introduced Polygon integration. Polygon is a blockchain that makes Ethereum tokens, such as NFTs, faster and cheaper to transfer.
Largest NFT Marketplace: As it was the first NFT marketplace created, OpenSea has amassed the world's largest marketplace for NFTs with millions of different NFTs available to buy and trade.
Create NFTs: OpenSea allows users to create your own NFT collections for sale. Once you create your collection, you can start uploading NFTs and minting them to the blockchain while also earning royalties up to 10% on every sale.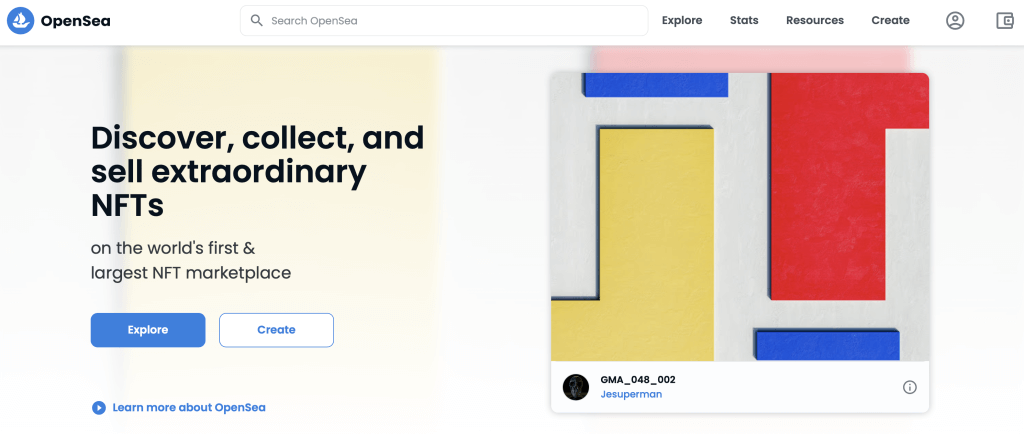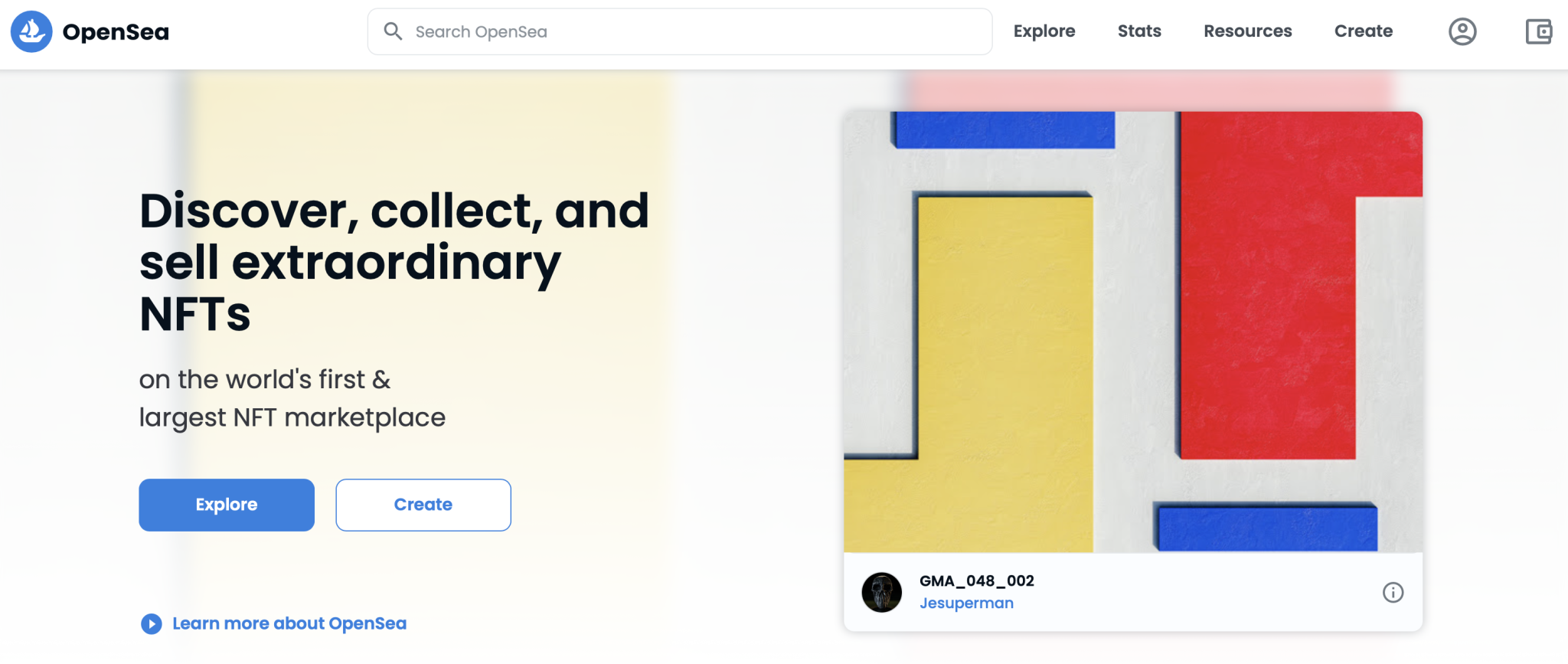 Next, we go into Rarible vs OpenSea in more detail.
Rarible vs OpenSea: Detailed Comparison
Below, we go over comparisons between Rarible vs OpenSea to see which NFT marketplace is best for you to try out.
Minting and Selling NFTs on Rarible vs OpenSea
Rarible
When you create your own NFT, you must first Mint it and then make it available for sale. When you Mint your NFT, you may have to pay a fee to the network to do so. The fee will depend on what blockchain you are on and the minting option.
Rarible offers a "Free Minting" option, which basically means that the buyer of your NFT covers all of the fees. The downside to this is that Free Minting adds your created NFTs to the Rarible collection and not your personal collection. If you are wanting to create your own collection, you must cover all of the fees.
Rarible also offers Royalties. You can set this up to 30%. which means that each time your created NFT is sold, you receive royalties on the sale.
OpenSea
OpenSea offers a "lazy Minting" option which means that you can create your own collection, upload your created NFTs and you don't need to pay any fees until it is actually sold on the marketplace. This ensures that you don't lose any money just for listing.
OpenSea also offers creator royalties, however they max out at 10% each time your NFT is sold.
Click here to read our complete guide on how to mint NFTs on Rarible and Opensea.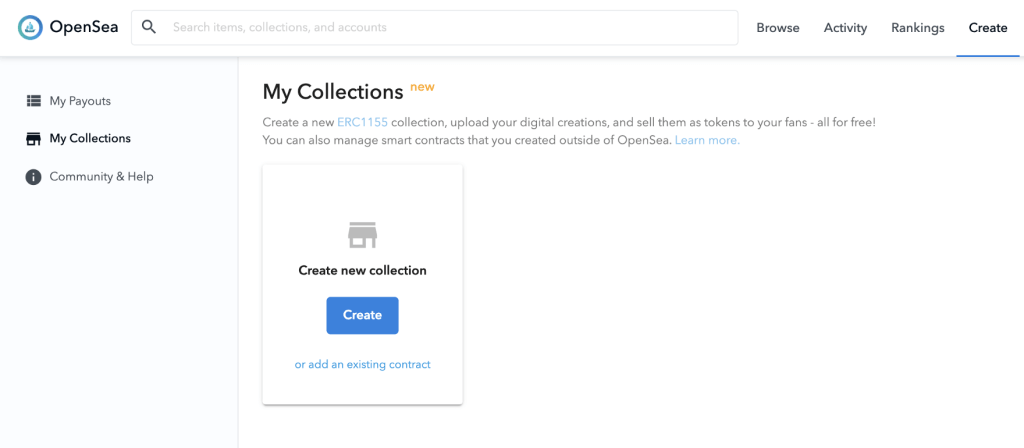 Fees
Both Rarible and OpenSea have a 2.5% Service Fee paid by NFT sellers. Regardless of what your NFT sells for, the fee paid to the companies stays the same.
Categories of NFTs on Rarible vs OpenSea NFT Marketplace
Both Rarible and OpenSea have a good selection of categories to browse through. Within each category are regular image NFTs, along with some augmented reality NFTs too.
Rarible
Raribles lists the following categories on their Explore main page:
Art
Photography
Games
Metaverses
Music
Domains
DeFi
Memes
Punks
NSFW
OpenSea
OpenSea lists the following categories on the main page:
Art
Collectibles
Domain Names
Music
Photography
Sports
Trading Cards
Utility
Virtual Worlds
As you can see, each site has very similar Categories when searching for NFTs. Rarible definitely entices users by adding in the Memes and NSFW categories. These are provocative and they know that with those titles, users are sure to click into them. OpenSea keeps it more professional but in a similar sense.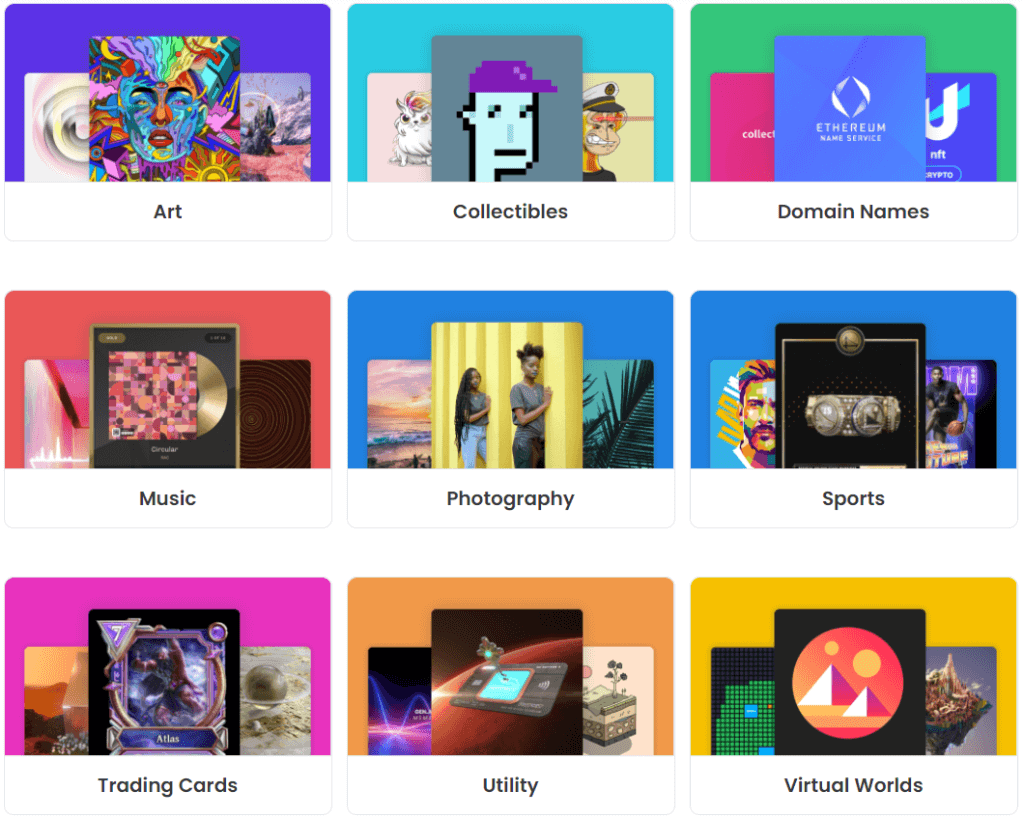 Top Collections on Rarible vs OpenSea NFT Marketplace
The top NFT collections on Rarible and OpenSea are listed below.
Rarible
Azuki
HAPE PRIME
CryptoBatz by Ozzy Osbourne
BoredApeYachtClub
MutantApeYachtClub
OpenSea
Azuki
HAPE PRIME
CryptoBatz by Ozzy Osbourne
Bored Ape Yacht Club
CryptoPunks
As you can see above, the top 5 collections over the last 7 days are relatively similar across both the Rarible and OpenSea NFT marketplaces. After comparing the collections on both sites, you can see that OpenSea has more listings of each as well as more volume traded. This makes sense, as OpenSea has quite a few more active users.
This means that there is more opportunity to sell with more users to buy.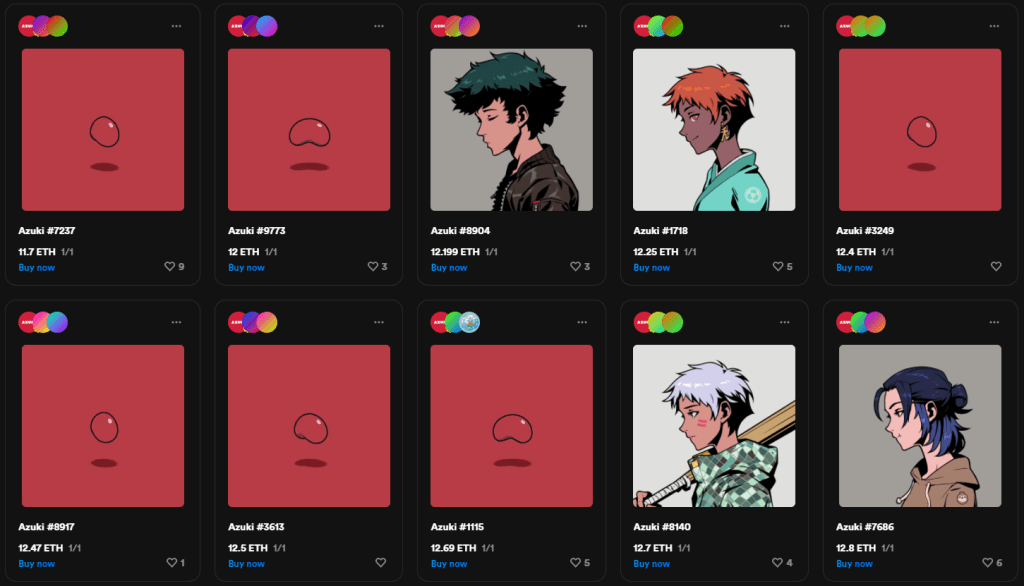 Blockchain Support on Rarible vs OpenSea NFT Marketplace
Rarible
Rarible has expanded its multi-chain compatibility and now offers a total of three blockchains:
OpenSea
OpenSea also offers a cross-blockchain support with three blockchains:
The partnership with Polygon is especially big as it allows users to create, buy and sell NFTs without paying any transactions fees.
If you work in the Flow, Tezos, Polygon, or Klatyn blockchains, pick the NFT marketplace that gives you support for your tokens and collections.
Number of Users on Rarible vs OpenSea NFT Marketplace
Over the last 30 days, there have been 9,400 unique buyers on Rarible. There has been 429,900 unique users on OpenSea. This just goes to show that because OpenSea has been around longer, users tend to use it quite a bit more than other NFT marketplaces.
Conclusion: Rarible vs OpenSea NFT Marketplace
The one area where Rarible is better than OpenSea is in the royalty sharing when selling an NFT. On Rarible, you can charge up to 30% royalty when your NFT is re-sold, where OpenSea only allows you to charge up to 10%.
Both Rarible and OpenSea now only charge a 2.5% fee when an NFT is sold. With OpenSea having access to the Polygon blockchain, you can buy or sell NFTs without any sort of gas fee which is big.
You can't go wrong with either NFT marketplace. However if we had to choose one, we would go with OpenSea. As it was founded in 2017, there are way more active users on it which in theory gives you a better chance at selling an NFT.
Let us know which NFT Marketplace you have used down below!