We've gotten a few messages of confusion of a brand new Yoda Uninstall addon that some users are seeing in Kodi.
Has the supremacy repo been hacked? Do you have anything to worry about? We have all of the details below!
Late on February 23rd, some users may have seen that after their Kodi addons updated, they now see a "Yoda Uninstall" Kodi addon from the supremacy repo. The Yoda Kodi addon is one of the top multi-source addons for Kodi, which naturally meant that users took to social media to ask us about the new addon and whether Yoda was going away.
It turns out, the developer of Yoda was forced to change the addon ID name behind the scenes (more on that later). When that happens, the new update of the addon is treated as a completely separate version.
What is the Yoda Uninstall Kodi Addon?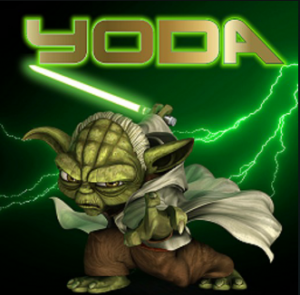 The "Yoda Uninstall" addon is just a rename to the old obsolete Yoda addon. It is meant to let users know that they can uninstall that version of Yoda, which will be v1.2.2 for most users.
If you continue to keep and use the Yoda Uninstall Kodi addon, you will not receive any new updates in the future.
It is completely harmless to keep this addon on your Kodi system. However over time, new updates will not be added into this version. Our recommendation is to uninstall Yoda Uninstall and forget about it.
Why the need for a name change to the Yoda addon?
The original Yoda Kodi addon (now Yoda uninstall), had a capital letter in its addon ID: "plugin.video.Yoda". The capital letter in an addon name causes a few known issues in Kodi. Some addons and skin settings have trouble reading addon IDs with a capital letter.
To fix this issue and for maximum compatibility in the future, the developer created the addon ID "plugin.video.yoda" with a lower fully lower case name. To help identify the old and obsolete version, he renamed it "Yoda Uninstall" to help users out.
Which Yoda Addon Should You Have Installed?

The new and active Yoda Kodi addon should be installed from the supremacy repo. Because it is a new addon version, it started over at v1.0.0 so make sure thats the case.
v1.2.2 of the Yoda Uninstall addon is no longer.
Click here to check out our Yoda Kodi install guide for full instructions on how to install Yoda and more details on what the addon is all about.
Let us know on Twitter if you need any more help!
PROTECT YOURSELF ON THE INTERNET
Sign up for a premium Kodi VPN and access the internet unrestricted. We offer exclusive discounts for NordVPN, the highest respected VPN in the Kodi community. It has some great features for users:
Apps for Android, iOS, Mac, Linux & more
Zero Logs
Unlimited bandwidth
Tier 1 hardware (no speed slowdown)
Access to servers hundreds of VPN servers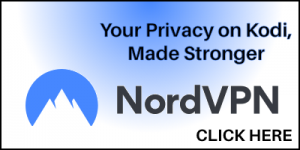 Click here to learn more about Kodi VPN protection