Our Fire Stick Kodi install guide below shows you the easiest and official way to install Kodi on Amazon's mini media player.
Install Kodi on the Amazon Fire TV fast and then use our best Kodi addons guide to install the latest Kodi addons!
Before we check out the install instructions, here is some important information to help you.
What is the Amazon Fire Stick & Fire TV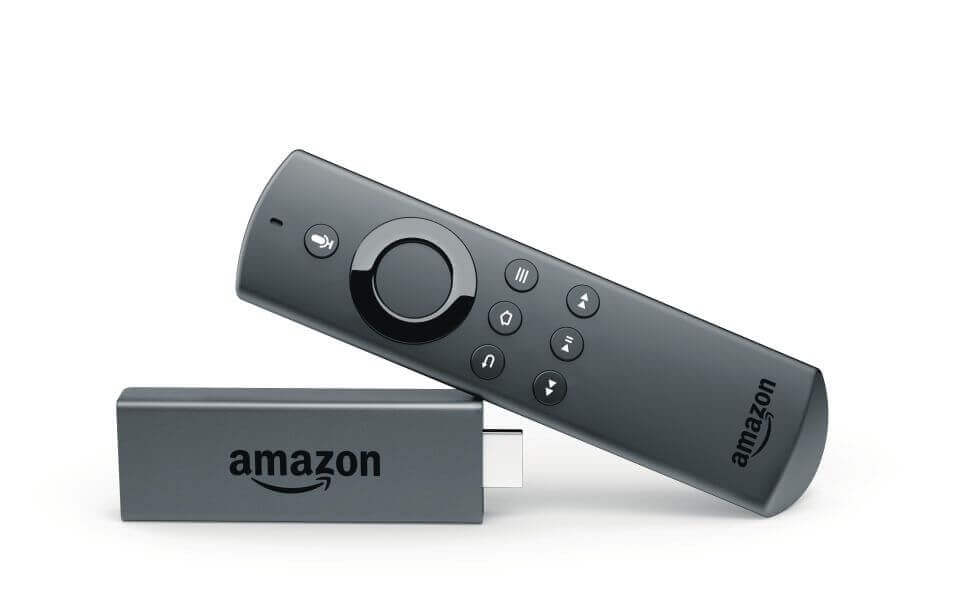 The Amazon Fire TV are media boxes created, manufactured, and distributed by Amazon. It is designed to help you stream TV shows and movies through the use of apps installed on the system.
The Amazon Fire TV is optimized with a single FireOS setup by Amazon which processes video very well.
There are a few different styles of the Amazon Fire, but the most common ones are the Fire TV and the TV Stick!
We have an Amazon Fire TV guide that better explains the differences between these models.
Amazon Fire TV vs Android TV
Compared to an Android TV box, the Amazon Fire TV Stick has some nice advantages:
The Amazon FireOS operating system is simple and fast.
You can buy the Amazon Fire TV worldwide straight from Amazon.
You get standard warranty and support for the hardware.
Because of these reasons, it's no surprise why the Amazon Fire TV is so popular!
How NOT to Install Kodi on the Amazon Fire Stick or Fire TV
A lot of Fire Stick Kodi install instructions on the internet use an app called ES File Explorer to load Kodi.
The official Kodi Foundation has specifically called out against this method of installing Kodi.
Instead, use the instructions below.
How to Install Kodi on Fire Stick or Fire TV
Allow your Amazon box to install apps from unknown sources. If you have the new Fire Stick interface, this is found in Settings > Device > Developer Options. If you have the old interface, this is found through Settings > System > Developer options.
Launch the Amazon Appstore
Search for the app Downloader
Install Downloader onto your device.
Launch the Downloader App
Click on Settings and click on Enable Javascript. 
Click Yes when the warning message pops up.
Go back to the Home screen of the Downloader app.
Click on the http:// address bar and enter in the following URL: http://kodi.tv/download 
Click Go.
A Javascript disabled warning may come up, just click OK. 
Scroll down the Kodi website that opens up and click Android.
Scroll down and click on ARMV7A (32 bit).
Wait for your version of Kodi to finish downloading.
Scroll down and click Install to install Kodi on Fire Stick.
Congratulations, you've just completed the Fire Stick Kodi install instructions!
Kodi is now installed in the "Apps" folder of your Amazon Fire Stick or Amazon Fire TV.
Fire Stick Kodi Speed Tips
Before you start loading content onto your Amazon Fire TV, here are some tips to help make your Fire Stick faster.
Hardwire Your Amazon Fire TV's Ethernet Connection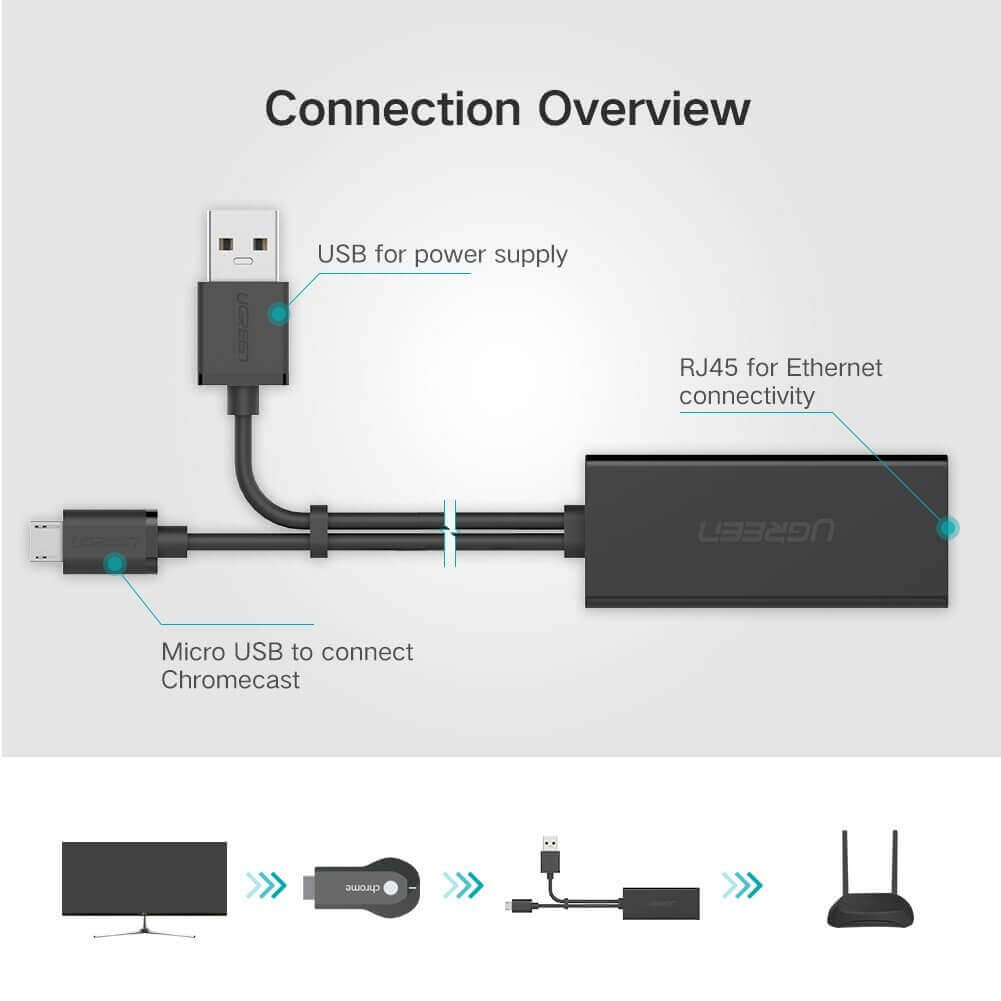 If you have the full Amazon Fire TV with built-in Ethernet connection, make sure that you have it plugged in. Streams buffer less when you are connected directly in to your home's internet.
If you have the Amazon Fire Stick, you can buy this USB Ethernet cable which will help make your Fire Stick Kodi faster!
Use Real Debrid or Premiumize or LinkSnappy or All Debrid
Real Debrid, Premiumize, and LinkSnappy are premium file host lockers which give you unfiltered access to large file hosting websites.
Many Kodi addons use these popular "Debrid" services to speed up Kodi and decrease buffering. On the Amazon Fire TV, these Debrid services are awesome!
If you aren't sure where to begin, we have an awesome Debrid comparison guide to check out today!
Best Fire Stick System Settings
By tweaking a few system settings in your Amazon Fire, you can make it a lot faster!
Below is a list of Fire Stick system settings to adjust:
Go to Settings > Notifications > Manage. Turn OFF notifications for all apps you don't care about.
Go to Settings > Applocations > Silk > Privacy. Turn ON "Do Not Track".
Go to Preferences > Privacy Settings and turn OFF all three options: "Device Usage Data", "Collect App Usage Data", and "Interest Based Ad".
Go to Preferences > Data Monitoring and turn OFF "Data Monitoring".
Do Not Install a Build on Your Fire Stick Kodi
Builds are pre-packaged Kodi setups with addons and a custom skin configured for end users and easy to install.
This sounds awesome, but Kodi builds are often filled with way more addons than necessary and a ton of background-intensive scripts and options activated.
The Amazon Fire Stick is a low or medium media player and you should minimize the customization you perform on it.
Instead of a build, try manually installing your Kodi addons instead!
How to Update Kodi on the Amazon Fire TV Stick
Because Kodi does not exist in the official Amazon Fire Store, you need to manually update it when a new update is released.
Luckily, if you following our guide above to install Kodi on the Fire Stick, updating is much of the same process!
You've already enabled the Developer options and downloaded the Downloader app, so we don't have to do that anymore.
To update Kodi,
Launch the Downloader App
Click on Settings and click on Enable Javascript. 
Click Yes when the warning message pops up.
Go back to the Home screen of the Downloader app.
Click on the http:// address bar and enter in the following URL: http://kodi.tv/download 
Click Go.
A Javascript disabled warning may come up, just click OK. 
Scroll down the Kodi website that opens up and click Android.
Scroll down and click on ARMV7A (32 bit).
Wait for your version of Kodi to finish downloading.
Scroll down and click Install to install Kodi on Fire Stick.
You don't have to follow this process very often! We let all of our followers know when a new version of Kodi is released.
Kodi on Fire Stick Not Working?
If your Fire Stick Kodi setup is having trouble, comment below, and we will help you out!
Many of your problems are solved in our broken Kodi guide or Kodi FAQ.
Let us know on Twitter if we can help you out with anything else!
PROTECT YOURSELF ON THE INTERNET
Sign up for a premium Kodi VPN and access the internet unrestricted. We offer exclusive discounts for NordVPN, the highest respected VPN in the Kodi community. It has some great features for users:
Apps for Android, iOS, Mac, Linux & more
Zero Logs
Unlimited bandwidth
Tier 1 hardware (no speed slowdown)
Access to servers hundreds of VPN servers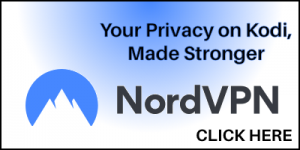 Click here to learn more about Kodi VPN protection