This is the ultimate guide to GameFi. We'll go over everything about these trending blockchain-based crypto games where you can play to earn real money.
Specifically, we'll go over:
What GameFi games are
How to get started playing these crypto games
How you can play to earn real money
Advantages of GameFi over traditional games
The best games to check out today
After this, head to our home page and check out some of our crypto guides for more information. If we've missed anything, comment down below and let us know today.
What is GameFi?
GameFi is a fusion of the words "game" and "finance" together. It is a general term for games which implement financial elements into them. These games incorporate blockchain technology to exchange money and keep track of financial transactions without the use of any banks or centralized companies.
GameFi games leverage both skill and strategy to reward players with income for doing well. Players are rewarded in exchange for putting time into the game. Often, these games incorporate other crypto terms such as non-fungible tokens (NFTs), blockchain protocols, and decentralized tokens into them.
The blockchain has enabled GameFi to happen because buying, selling, and trading can all happen automatically on the blockchain. The blockchain keeps a ledger of all transactions and cannot be tampered with. Each game has its own marketplace so that players can search, research, and buy NFT assets.
Throughout the rest of the article, we'll go over the different types of GameFi games, how they work, what you need to play them, and how to get started playing the game GameFi projects.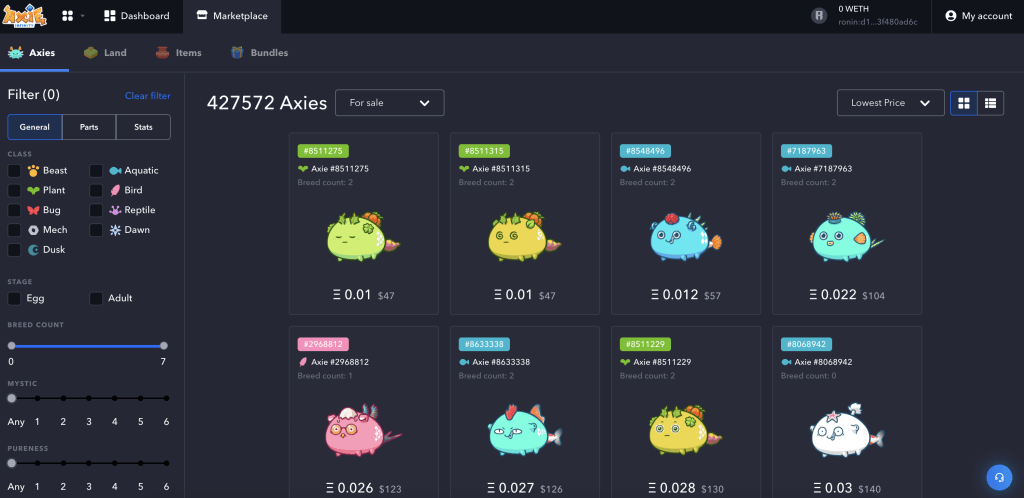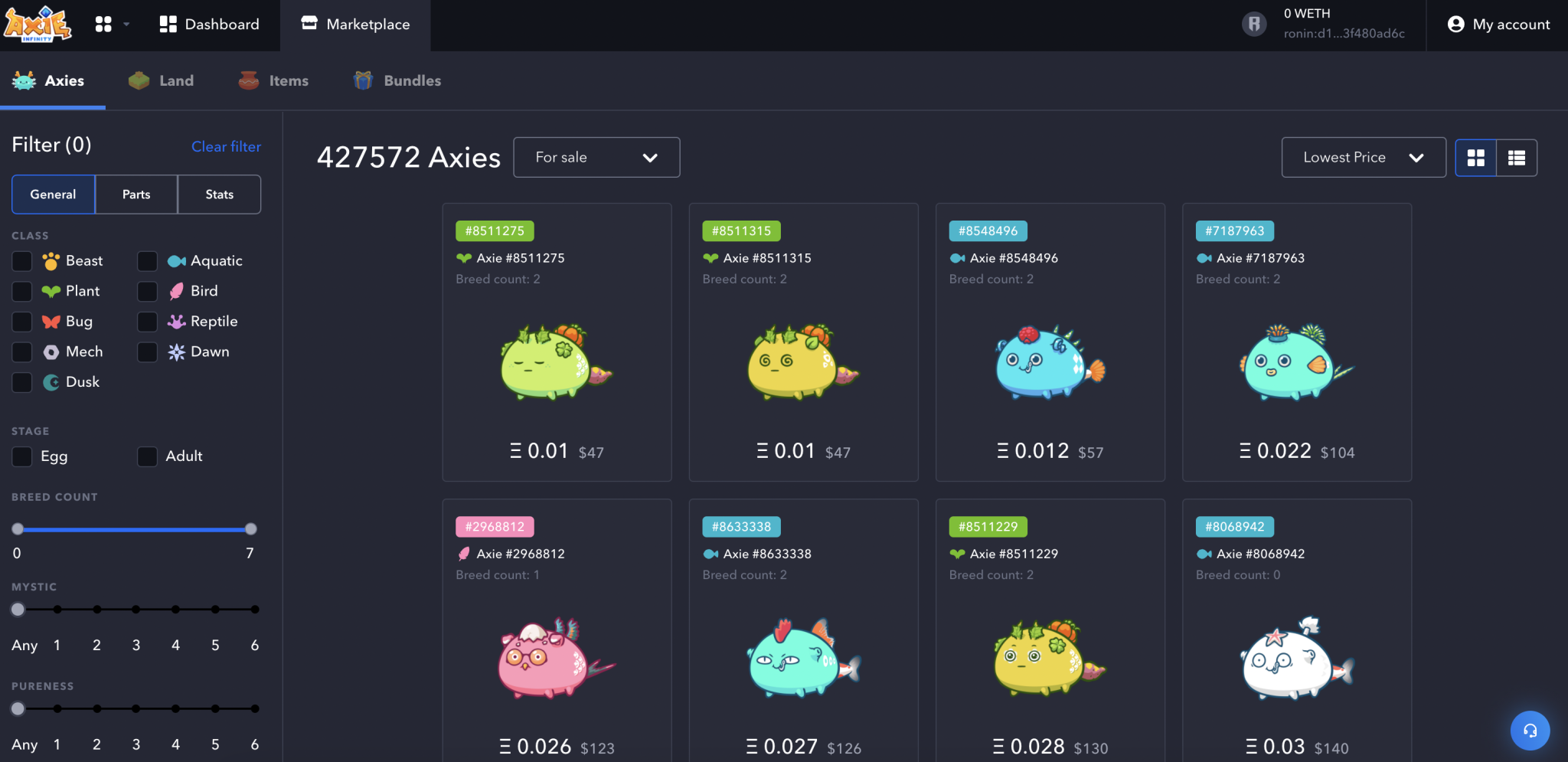 GameFi Features
GameFi games contain one or more of the following features. It is important to learn the definition of each.
Play to Earn
Lots of blockchain games incorporate play to earn aspects where players receive real money financial awards in exchange for playing through the game and levelling up higher.
Some example of rewards in play to earn games include:
Winning battles and games
Trading assets on the marketplace
Buying and selling assets in the game
Breeding, training, fighting, or other game concepts
Play to earn crypto games have become very popular because they reward players in exchange for doing what they love.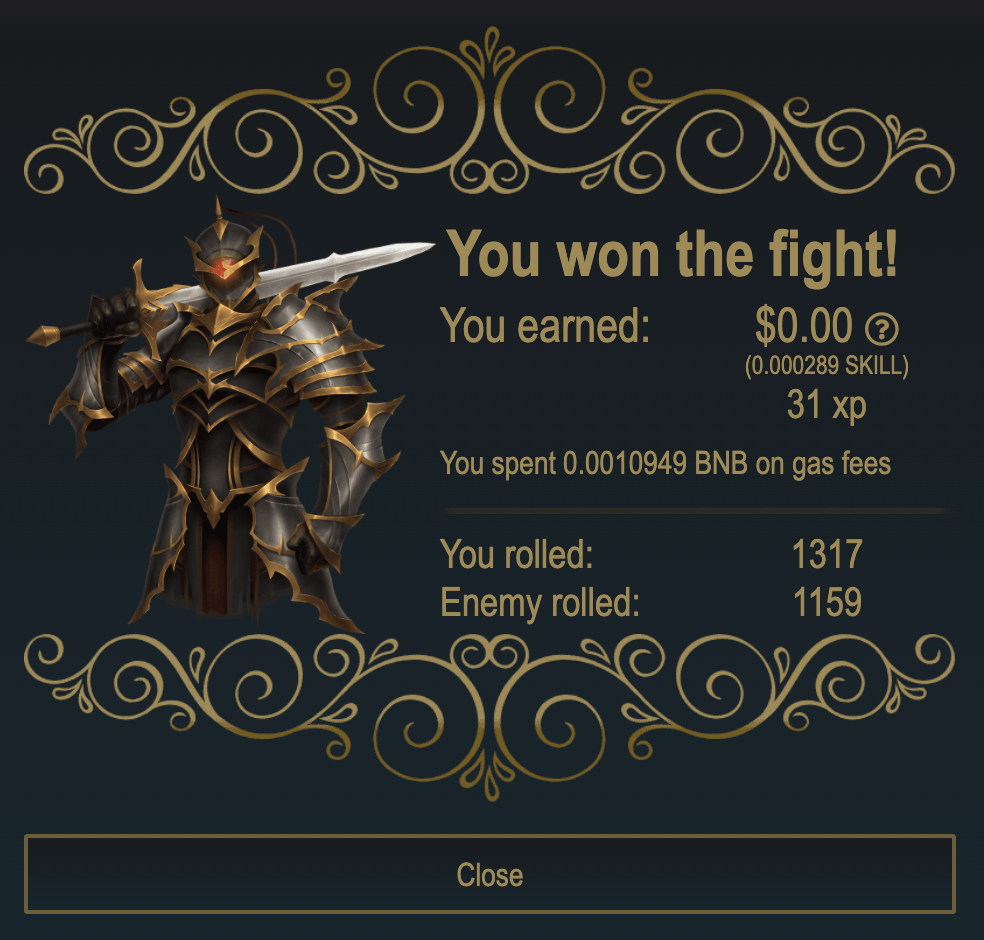 Asset Ownership
A lot of GameFi projects contain asset ownership components to them. These assets are often unique NFT assets that reside on the blockchain.
Owning these assets are key to playing the game. However, good players can sell these assets for real life money. Often, players can level up and improve their assets which increase their value.
Since assets are one of a kind, there is value in holding them long term.
NFT Marketplace
Most crypto GameFi games have a marketplace where users can buy, sell, and trade game assets to other users. The marketplace runs separate from the game and is a link between the game and the crypto blockchain which runs behind it.
The Axie Marketplace for the Axie Infinity game is one of the most popular NFT marketplaces for a game in the world. There are also other marketplaces that let you sell non-game NFTs.
Click here to view our best NFT marketplaces.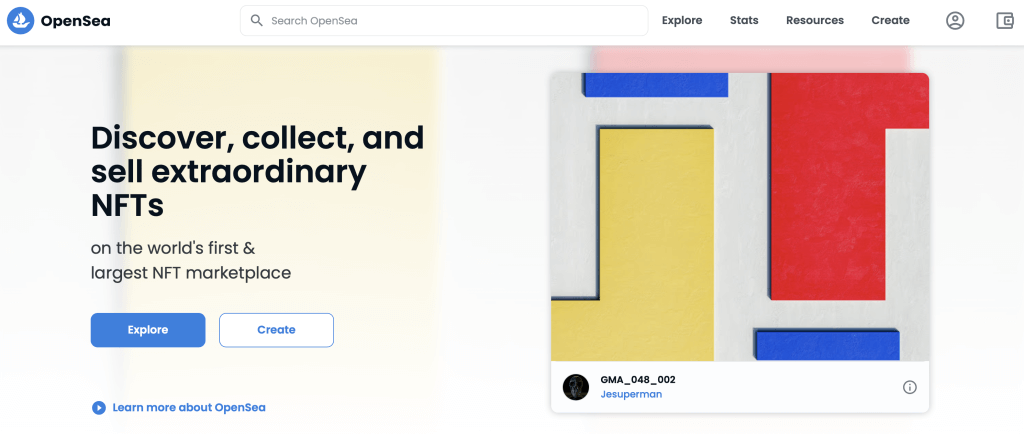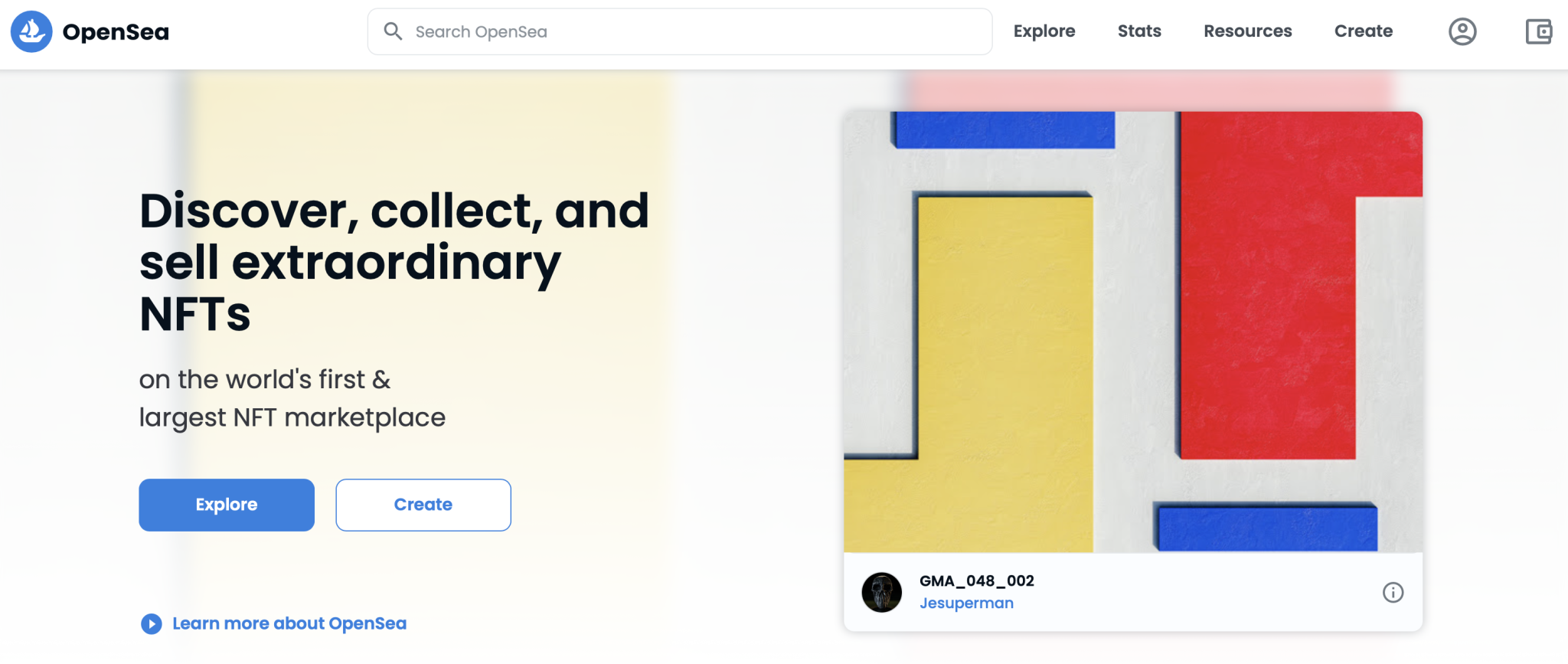 GameFi vs DeFi
GameFi is a spinoff of the term DeFi, or decentralized finance. The DeFi protocol replaces financial institutions such as banks, brokerages, and exchanges. Instead, smart contracts on a blockchain such as Ethereum or Binance Smart Network are used to execute all transactions.
All DeFi transactions are stored digitally and safe forever.
GameFi is a spinoff of DeFi, which adds the gaming element to these financial transactions.
What do you need to play GameFi?
In order to play these decentralized crypto games, there are a few requirements you need to set up first.
Crypto Wallet
A cryptocurrency wallet works like a real life wallet. It stores all of your crypto tokens inside of it. There are a few good browser-based wallets which are great, so you don't have to worry about your computer's operating system.
We recommend the MetaMask Crypto Wallet, for a few main reasons:
It supports all different types of blockchains
It is easy to setup and transfer crypto in and out
It supports a lot of main GameFi games
Click here to read our ultimate MetaMask guide.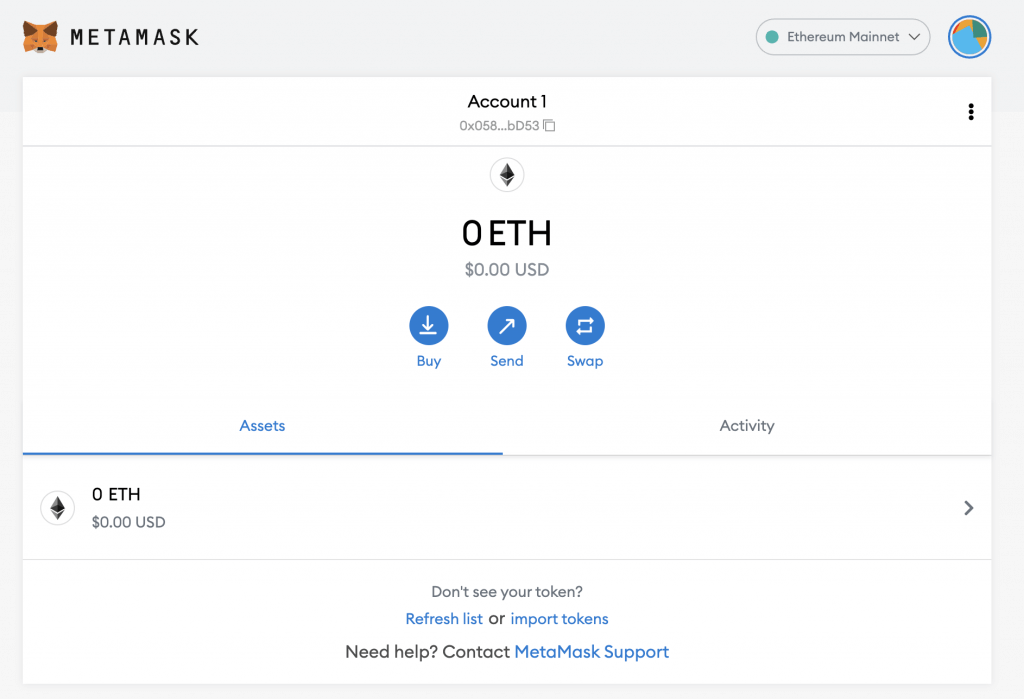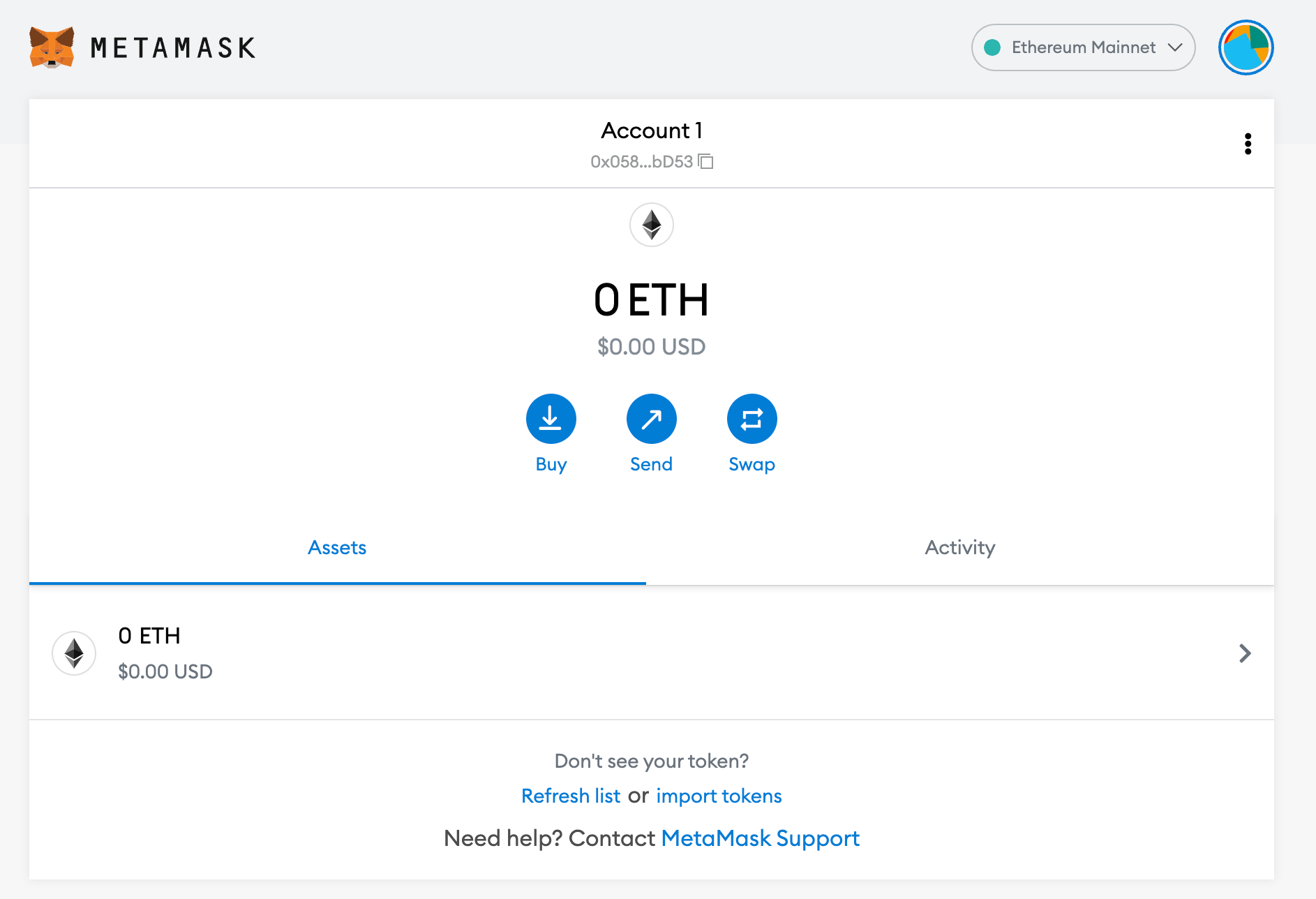 A Default Cryptocurrency
The first thing you will do is transfer in your default cryptocurrency into your wallet, such as Ethereum or Binance Coin (BNB). These base currencies can be purchased off of exchanges like Binance or Coinbase and then transferred into MetaMask easily.
These default cryptocurrencies are universal and can be purchased off of exchanges. They are what you are probably most familiar with if you know what crypto is.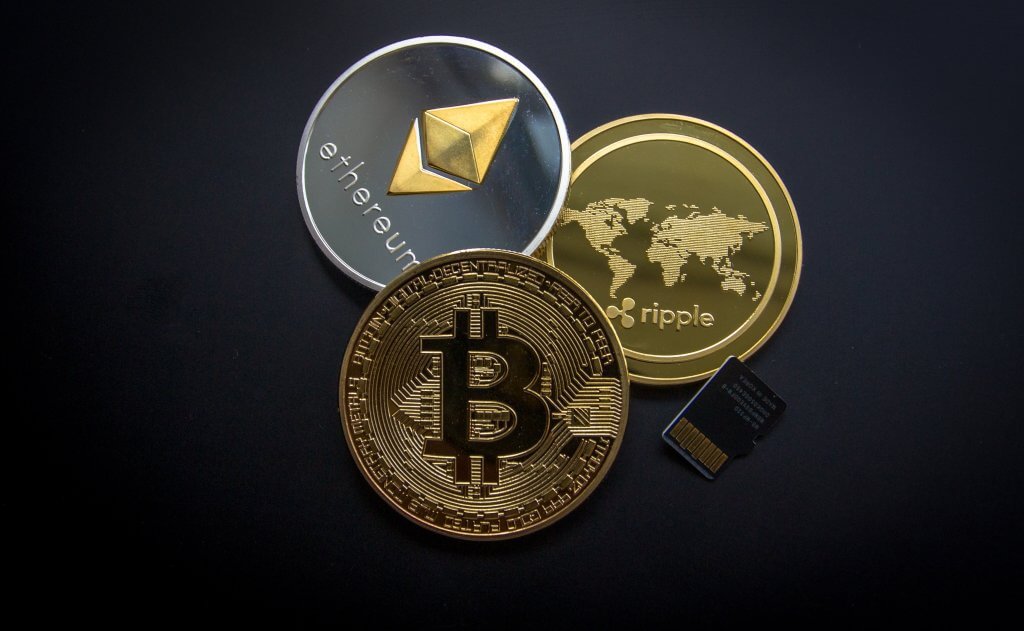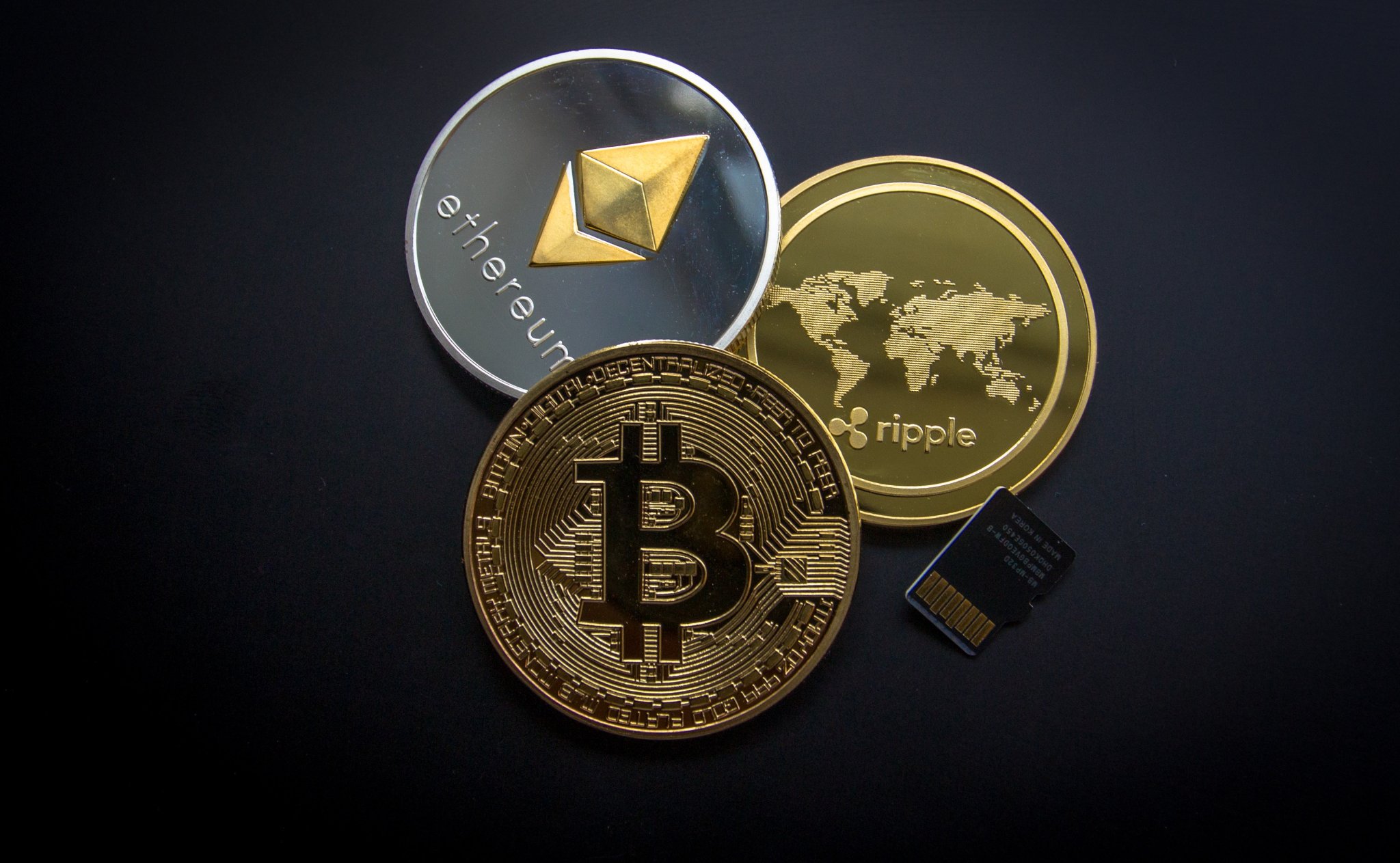 GameFi Game Items
In order to purchase GameFi items, you will have to convert your crypto into the specific game token. Again, MetaMask allows you to do this easily for a lot of coins.
Some games utilize a different blockchain and require a crypto swap app such as PancakeSwap to convert default crypto into game crypto.
After you have your game currency, you can buy specific items needed for the game. For the most part, you will this game currency exclusively until you have a need to sell it back to your default currency.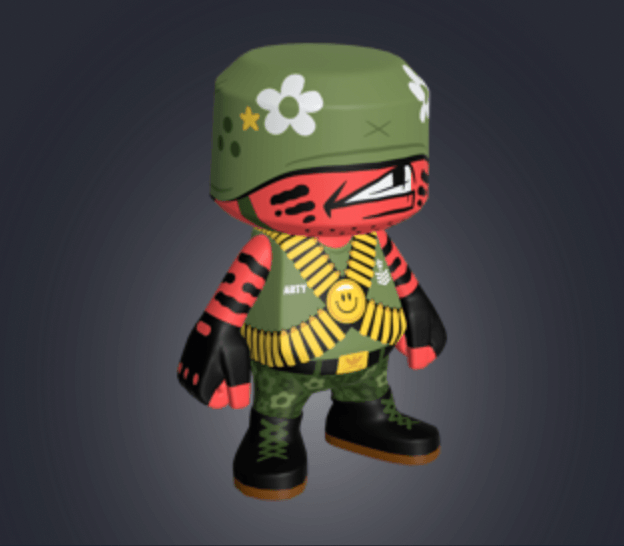 How does GameFi work?
After you meet the basic requirements for GameFi games, you can sign up, download, and play the actual games. Just like games found on Steam or the Google Play Store, GameFi games have a variety of objectives and goals to complete.
Good GameFi games have a variety of ways to ways to earn coins and generate revenue in the game. Zed Run for example, allows you to breed and train horses to improve their value. Then, you can take your horses into digital horse races where you can win real money in exchange for winning.
Blankos Block Party has a full world builder where players can create their own games and experiences. The games you can play in Blankos cover a lot of different genres including action, strategy, shooting, sports, and more.
The common theme is that these crypto games are play to earn. You are rewarded with tokens in exchange for doing a good job in each game. These tokens can be transferred back into your crypto wallet and then converted back to the default currency and then to cash.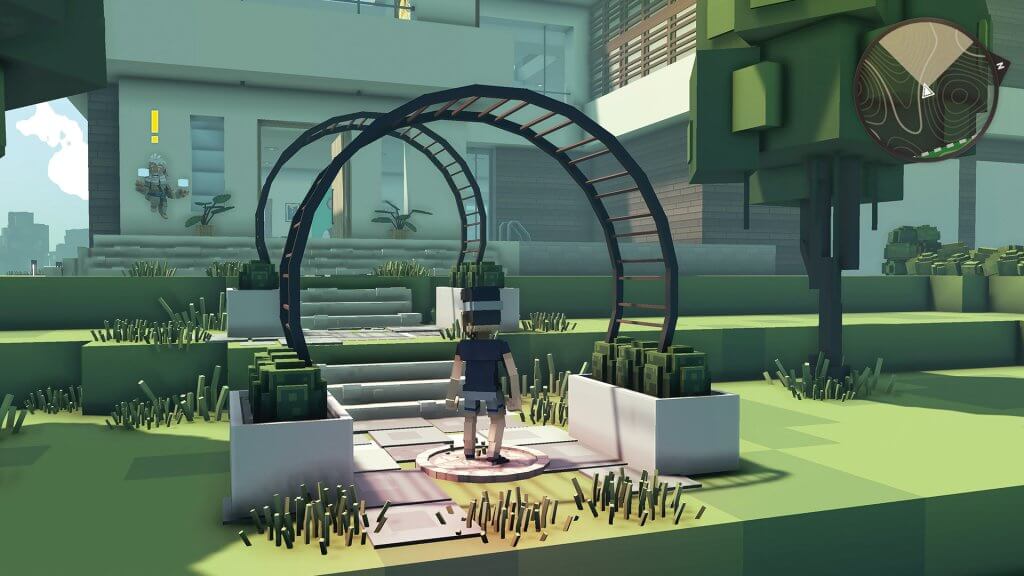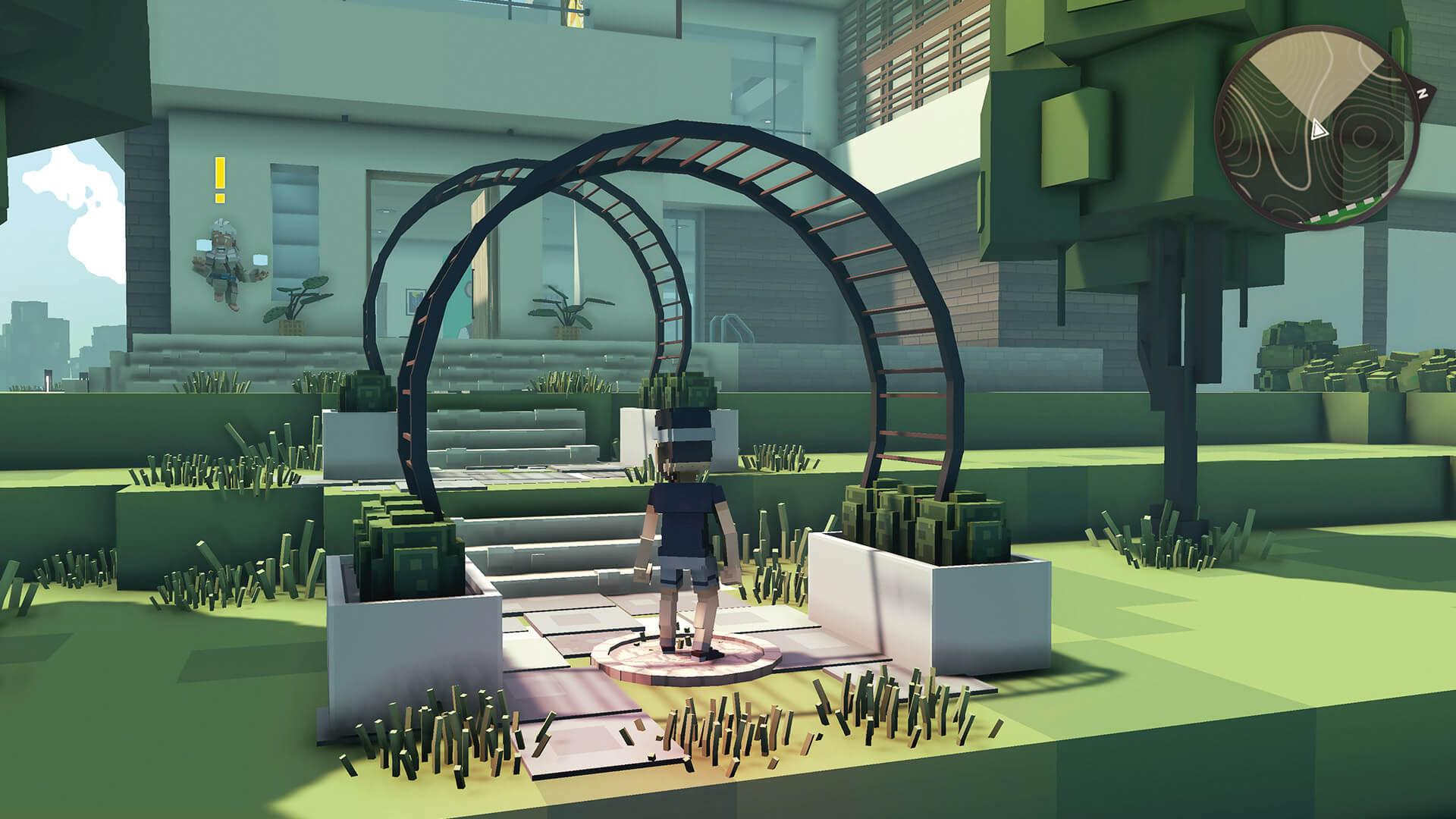 Advantages of GameFi
So why is GameFi better than traditional games with money components? Well, there are a few advantages to share:
There is no middle man handling your money. All transactions occur on the blockchain, where things are decentralized.
The fees are lower. Blockchains have gas fees, which are fees paid for completing transactions on your behalf. These fees are often negligible or fractions of a percentage, cheaper than the 2-4% that credit card companies charge you for tr4ansactions.
All NFTs are unique. The assets in each game are truly one-of-a-kind, giving a scarcity value to playing these games that doesn't exist in traditional games.
A lot of crypto games offer exchange incentives and voting power to those who hold its tokens. This allows you to vote on features and make decisions unlike ever before.
Lower upfront costs. The money a blockchain game makes is a function of its popularity and the gas fees it generates. Most of these games are free to start playing.
The Best GameFi games
New GameFi games are coming out daily. Here are some of our favorite games to play:
Splinterlands
Decentraland
Upland
Alien Worlds 
The Sandbox
Illuvium
Gods Unchained
Star Atlas
My DeFi Pet
Coin Hunt World
If there is an upcoming GameFi project that interests you, make sure to tell us about it down below in the comments.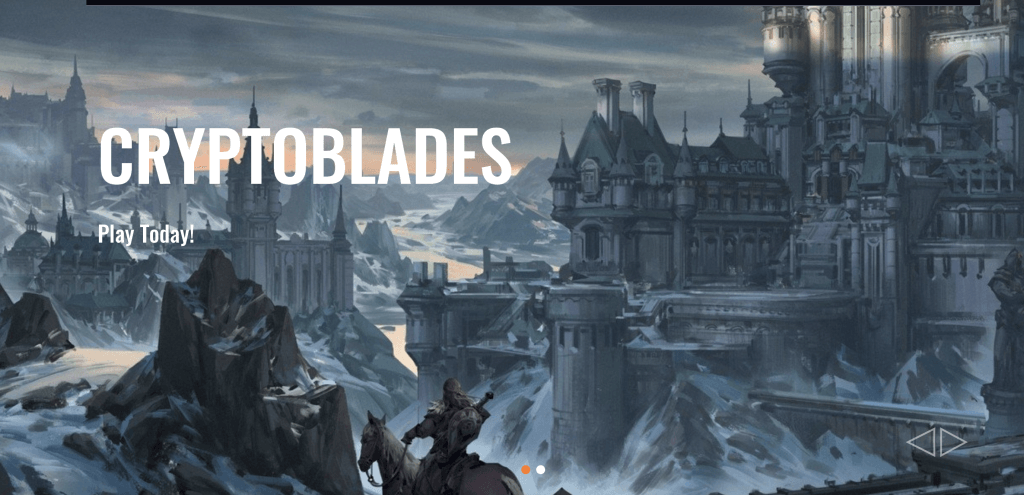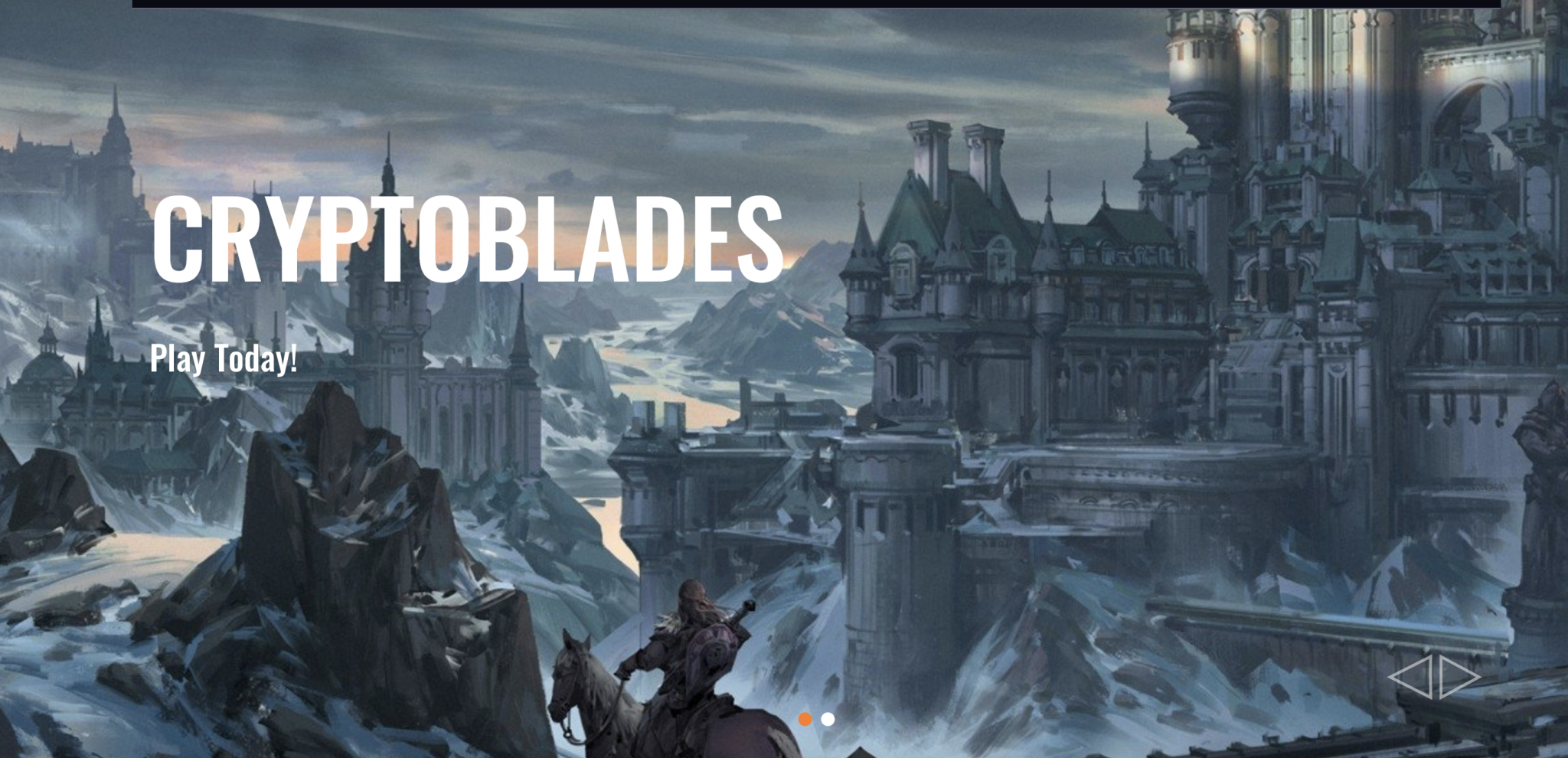 Conclusion
As you can see, play to earn crypto games have many advantages. It is no surprise that the market has exploded and that new games are being announced every day.
Leading industry studios such as Ubisoft are looking into GameFi solutions. This kind of adoption will further increase the popularity of these kinds of games.
What is your favorite GameFi game to play? Comment down below and let others know today!