Are you seeing a popup in Kodi when clicking on Openload, thevideo, or streamango links? Find out everything you need to know about the Kodi Openload pairing process today, including why these links are some of the best in Kodi.
Openload, thevideo, and Streamango have been some of the longest running and most consistent file hosts in Kodi.
Pretty much every single addon brings back these links thanks to a service called URLResolver or ResolveURL which quickly works in the background every single time you pick a movie or television show.
Kodi Openload Pairing History
Websites like openload and streamango have gotten very popular because of their reliability and quick speed relative to similar file hosts. Due to its rise in popularity, the Openload staff tried to prevent Kodi users from accessing their links because they don't get any ad revenue (which keeps the service running) from Kodi users.
As a compromise, Kodi developers worked with the Openload team to implement a temporary pairing code to users who visit an openload website and click a "pair" button.
With this solution, openload gives 4 hours of usage to all Kodi devices on your network in exchange for visiting their website and generating them a little ad revenue. Thevideo quickly followed suit by adding the same process to their website.
As of June 1, 2018, Streamango has implemented a similar function on their site as well..
There is nothing malicious about openload's website and performing the steps on the screen when prompted is 100% safe for you as the user.
The reality is, popular Kodi file hosts never last long because of the high number of users using the service and not generating any ad revenue. File host websites rely on this ad revenue to pay for server costs in order to host your content. The Kodi Openload pair procedure only means that Openload can continue to reliably offer streams for everyone.
One alternative is to consider Real-Debrid. Debrid services don't need ad revenue because the fee you pay to use the service goes to running those servers. Click here to learn more.
Kodi Openload Pair Procedure (thevideo, Streamango)
Find any media you want to watch in Kodi. When you click on an Openload, Streamango or thevideo link, the following message will pop up: "To play this video, authorization is required. Visit the link below to authorize the devices on your network: http://olpair.com then click "Pair""".
Follow the instructions and visit the address above in your web browser.
Click the check box beside "I am not a robot" and then click on "Pair" in the top right corner.
Your video will begin to play on Kodi and you will be able to watch these paired links for the next 4 hours.
Is Kodi Openload Pairing an Error?
We get lots of users on social media asking us if this is an error, malware, or glitch of some kind. We can assure you that the Kodi Openload pair process is NOT an error of any kind.
If you give the pairing process a chance, these are some of the most reliable links in Kodi and they often don't have any buffer.
Give pairing a process in Kodi today.
Have any other questions? Let us know on Twitter if we can help you out!
PROTECT YOURSELF ON THE INTERNET
Sign up for a premium Kodi VPN and access the internet unrestricted. We offer exclusive discounts for NordVPN, the highest respected VPN in the Kodi community. It has some great features for users:
Apps for Android, iOS, Mac, Linux & more
Zero Logs
Unlimited bandwidth
Tier 1 hardware (no speed slowdown)
Access to servers hundreds of VPN servers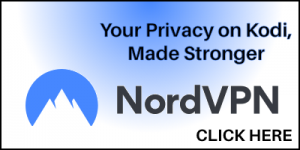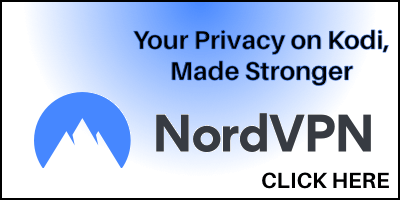 Click here to learn more about Kodi VPN protection