Real Debrid is the most popular option for Kodi users who want to access HD media with less buffer and more selections. If you want more HD links in Kodi today, then you need to read and understand our ultimate Real Debrid Kodi guide.
We always see tons of questions and comments on Twitter such as:
"Why can't I find any HD links in (addon name)?"
or
"How come (addon name) is always buffering my streams?"
The truth is, the majority of file hosts in today's Kodi addons are provided for free and have limited bandwidth capabilities. These sites limit the download speed you are allowed to access them with and limit the quality of files that can be uploaded. In 2021, there are fewer free file-hosts than ever before.
As well, the most popular Kodi addons have thousands of people trying to use the same streams at the same time.
All of these factors cause routine buffering.
Enter Real Debrid.
NOTE: If you already know what Real Debrid is about and you are just here to get an account, then click here to sign up and then come back for instructions on how to setup Real Debrid in Kodi!
In this article, I'll cover the following:
What is Real Debrid?
Real Debrid is a paid service that gives you premium access to a large number of popular file hosts on the internet.
Your fee goes to maintaining and paying for those servers, so your download speeds are not limited and uploads are not capped to save space.
Debrid is a PREMIUM option that eliminates the issues that free file hosts have and makes addons buffer-free and high quality. It allows you access to more HD streams in Kodi.
How Does Real Debrid Work?
When you select a video stream from a Real Debrid file host, your premium account connects to that file linker instead of a basic free connection. The locker quickly verifies your account and then passes the stream to your Kodi session with all speed restrictions lifted.
Where most file locker hosts limit your download speeds to 20 mb/s, Real Debrid hosts have unlimited bandwidth for you. This makes streaming full 4K videos much easier.
How Much Does Real Debrid Cost?
The monthly Real Debrid price on Kodi is insanely economical. Following are the Read Debrid prices for different periods.
3 Euros (3.68 USD) for 15 days
4 Euros ($4.90USD) for 30 days
9 Euros ($11.03USD) for 90 days
16 Euros ($19.61) for 180 days
The risk to try the service is very low. It has been a favorite for Kodi users for over 7 years.
Click here to sign up for a Real Debrid account!
What are Real Debrid Fidelity Points?
In addition, when you buy a premium package you earn Real Debrid fidelity points.
Fidelity points can be put towards extra free premium time for Real Debrid on Kodi. The company rewards users for continuing to subscribe to their service.
The rate you can convert your fidelity points into premium days is 1000 points per 30 days.
In addition, you also receive Fidelity points when you refer your friends to the service. Each person you refer gives you an extra 5 days on your premium service, plus 50 fidelity points too.
If you are interested in trying Real Debrid, simply click here and sign up for an account!
Is there a Real Debrid Free Option?
You might be thinking "Real Debrid sounds great but I want to try it for free before I make a purchase."
Real Debrid used to run one hour per day where free accounts could enjoy the service. This used to be at non-peak hours so that premium users were not affected.
As of 2021, we cannot see this Real Debrid free option on the website any longer. . However, they do allow free users to access links for a limited time between 6 am and noon.
As of September 2021, Real Debrid allows free users to access to links for a limited time between 6 am and noon. The free version is only available for such a short time due to the good reputation and the number of users who have used the system.
If you want to get your hands on the premium features, you get the option to purchase just 15 premium days if you don't want to commit long-term.
Trust us, the Real Debrid account is well worth it. A real Debrid subscription starts at 4 Euros ($4.68) per month. You can try it out for only a few dollars for a short trial and see for yourself!
Real Debrid Promo Code
There is no official Real Debrid coupon code or offer. The service is only a few dollars to try out, so the price point doesn't need a promo code!
There are some verified Real Debrid resellers that sell premium time on the service for a fee. These resellers buy premium time for Real Debrid and may choose to pass on a discount to you.
Always read the fine print before going after a Real Debrid promo code or deal to make sure it is legit.
Real Debrid occasionally offers a promo code around specific holidays such as Black Friday or Christmas. We keep people updated on social media if anything is released.
How to Sign Up For A Real Debrid Kodi Account
To sign up for the Real Debrid Kodi account, follow the below steps.
Step 1:
First, head to the Real Debrid website and sign up for a free account. You will have to pick a username and password and confirm your account via email. Standard stuff.
Step 2:
Once you have a Real Debrid account and you sign in, you will see that your account banner shows FREE.

Step 3:
On the top banner, click on "Premium"
Step 4:
Scroll down and you will see your buying options. Select the package you want to try, and click "Subscribe".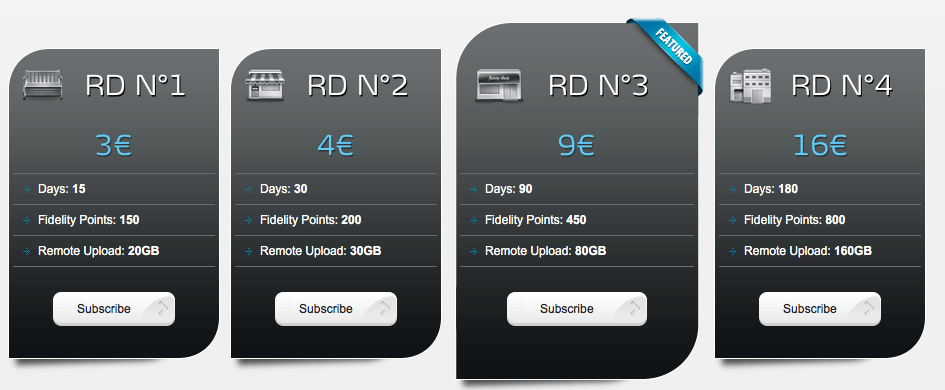 Step 5:
Choose your payment method and follow the instructions to pay for your premium account. After your account is processed and you show as a premium user, you can set up Real Debrid on Kodi!

How to Setup Real Debrid on Kodi
It is easy to set up and authorize Read Debrid on Kodi. Follow the below instructions to set up Real Debrid in Kodi with URLResolver and ResolveURL.
Step 1:
From the Kodi main menu, navigate to SYSTEM (gear icon) > SYSTEM
Step 2:
Under the Add-ons tab, click on Manage Dependencies
Step 3:
Click on ResolveURL > Configure.
Step 4:
In the URLResolver Configure window, select the Universal Resolvers tab.
Step 5:
Scroll down to Real Debrid and toggle on the Enabled and Torrent Support boxes. Also, change the Priority to 90 to ensure that your Real Debrid links will appear first.
Step 6:
Click on Authorize my Account to run the Real Debrid Device pairing process.
Step 7:
When you are done, click OK to save settings and return to the main menu.
Step 8:
Addons that contain Real Debrid links will now automatically route them through your premium account!
Individual Addon Setup
Some Kodi add-ons require you to login to Real Debrid from within their specific addon settings. This is in addition to the ResolveURL and URLResolver instructions above.
When you install a multi-source Kodi addon such as Seren, Venom, or Fen, check out the addon settings. If there is an option to login to Real Debrid, take advantage and make sure you sync your account.
Real Debrid Device Pairing
During the configuration above, you'll be asked to perform the Real Debrid device pairing procedure.
In the addon, you'll be asked to authorize your Real Debrid account. You'll have to go to the Real Debrid device page and enter in a specific code.
After your account is synced, you'll be able to access all of Real Debrid's features.
You are now set up for Real Debrid Kodi content! You should notice that the Real Debrid source shows up first whenever you go into a movie or TV show.
Real Debrid Not Working
If you think that Real Debrid is not working for you, the number one thing we would suggest you try is re-authorizing in the URLResolver and ResolveURL settings.
This will ensure that your Kodi setup is synced back to your Real Debrid account on the web.
The second thing to try is to check your account and make sure that you are still a premium user. We've had tons of people online tell us the service is down, only to discover that their premium account has lapsed.
Real Debrid Alternative
If you are looking for a Real Debrid alternative, Premiumize is a very similar service that offers the same features:
Premium link resolving
Torrent and magnet support
HD media with less buffer
Premiumize is a little more expensive, but comes with additional features such as cloud storage and an included Kodi VPN! It also gets our recommendation if you are interested.
Other alternatives to Real Debrid are LinkSnappy and All Debrid. These are newer services that both have Kodi support. You can compare all four options in our Real Debrid vs Premiumize vs All Debrid vs LinkSnappy guide.
Real Debrid is a paid service, which will turn people off. Just remember, your favorite Kodi add-ons are FREE and you should expect FREE quality.
Real Debrid on Kodi is one option for giving yourself a more flawless Kodi experience. Hopefully, this review gives you a good idea of what to expect from the service!
Check out our guide for the Real Debrid Kodi addon, which allows you to test out the service!
Frequently Asked Questions
How much is a real Debrid account?
The Real Debrid account is priced at 4 Euros or $4.68 per month. The free version is available only between 6 am to noon. So if you want to seamlessly use Read Debrid to access popular hosting services, go for the subscription, it is definitely worth it.
Is Real Debrid legal?
The FAQ page on Real Debrid explains it to be legal as it doesn't store downloaded files. Also, the service claims not to offer links to illegal files although if you end up locating and downloading one, Real Debrid disclaims liability in such situations. Overall, Real Debrid is a legal download service as far as you don't stumble upon and download copyrighted content.
Do I need a VPN with Real Debrid?
You are ot safe online without a VPN, leave alone while using Real Debrid. Without a VPN, anyone with hacking skills could intercept and access your sensitive data. So it is highly recommended to use a VPN with Real Debrid.
How to purchase Real Debrid?
You can purchase Real Debrid on real-debrid.com by using your credit card. Other options include Bitcoin, Amazon Pay, and PayPal debit. You can also purchase Real Debrid premium on authorized reseller websites through PayPal and card.
Which reseller should I use to buy Real Debrid?
Strictly speaking, Real Debrid's official website should just be fine to purchase Real-Debrid premium. However, it is reported that card payments decline for some users. Also, Real Debrid offers a maximum of 6-month subscription and not yearly. So if you can relate with any of the above cases, you can opt for resellers like Kotakey, Premiumkeystore, or premium.us.
Get in touch with us on Twitter if you have any questions.
PROTECT YOURSELF ON THE INTERNET
Sign up for a premium Kodi VPN and access the internet unrestricted. We offer exclusive discounts for NordVPN, the highest respected VPN in the Kodi community. It has some great features for users:
Apps for Android, iOS, Mac, Linux & more
Zero Logs
Unlimited bandwidth
Tier 1 hardware (no speed slowdown)
Access to servers hundreds of VPN servers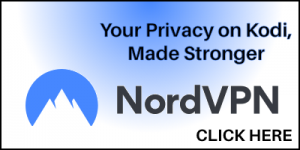 Click here to learn more about Kodi VPN protection