Have you tried to play a video file on an Android TV APK and found no audio or video on the stream? Come learn about a common MKV no sound issue and learn how to fix your problems today!
After this guide you will be able to watch streams with:
No audio issues.
No video issues.
Regardless of file type.
Let's dig into it.
What are MKV Files?
MKV files are a modern media container file that packages audio, video, and subtitles using separate parts. Compared to traditional MP4 or AVI file formats which bundle and compress everything together, MKV files are separate components combined during playback.
MKV files allow different codecs for audio and video to be used.
Why Do Some MKV Files Not Work on Android TV?
Android TV APKs such as TVZion or TeaTV scrape the public internet for media files that match your search query for a title. When a file is chosen, which may be an MKV by chance, the file is passed on to a native Android player for playback.
Two of the most common Android TV players are MX Player and VLC. They do a generally good job of playing back any media file you throw at it.
EXCEPT that some really new audio AC3 or DTS codecs (don't worry if those mean nothing to you) aren't supported by MX Player Free or VLC yet. So when your Android TV APK goes to play files using those codecs, it doesn't know how to process it and chooses to give you display MKV no sound instead.
How to Fix MKV No Sound or Video
In order to fix having no audio or video in some MKV files, you have to tell MX Player to use an updated custom set of codecs.
The bad news is that you can only load custom codecs on the pro version of MX Player.
The GOOD news is that it is easy to apply a patch MX Player which allows you to playback all video and audio codecs.
How to Install Patch MX Player for AC3/DTS MKV Files
Launch the MX Player application from your Android apps section.
Navigate to Settings > Decoder
On the bottom of the page, note the type of custom codec your version of Android TV uses.
Close MX Player and launch the ES File Explorer Android app (available from the Google Play store)
Under Tools, click on Download Manager and then press the + button.
Input the URL below based on the custom codec you noted above:

Neon – https://troypoint.com/neon
Tegra 2 – https://troypoint.com/tegra2
Tegra 3 – https://troypoint.com/tegra3
X 86 – https://troypoint.com/x86

Relaunch MX Player. If it doesn't automatically recognize and ask you to the use the new codec, you can go to Settings > Decoder, Scroll down and click on Custom Codec and select the file you saved above in step 6.
The MKV no sound issues you've been having will now be fixed!
Let us know if this doesn't work or if you need any more help! Follow us on Twitter or Facebook for more news and information.
PROTECT YOURSELF ON THE INTERNET
Sign up for a premium Kodi VPN and access the internet unrestricted. We offer exclusive discounts for NordVPN, the highest respected VPN in the Kodi community. It has some great features for users:
Apps for Android, iOS, Mac, Linux & more
Zero Logs
Unlimited bandwidth
Tier 1 hardware (no speed slowdown)
Access to servers hundreds of VPN servers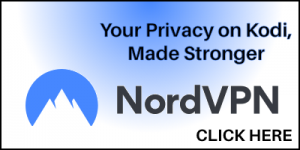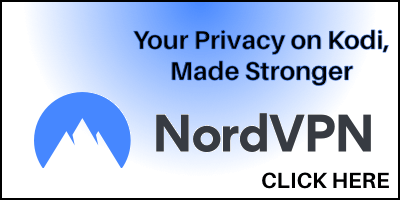 Click here to learn more about Kodi VPN protection