This is the ultimate guide on how to play the Decentraland crypto game, a key metaverse and virtual world game on the blockchain. Specifically, we will go over:
An overview of the Decentraland game
The main components and features of Decentraland
An overview of the game's LAND and MANA currencies
How to play the Decentraland crypto game
How to earn real money by playing Decentraland
Decentraland is an interesting virtual world game that features blockchain and crypto elements. We'll show you everything you need to get started playing.
If you have any questions about the Decentraland game, comment down below and we will help you out.
Related blockchain games to Decentraland:
What is Decentraland?
Decentraland is an NFT play-to-earn game where players can trade, purchase, and create digital lands, real estate, and NFTs and trade them for real-world money. Decentraland is also a virtual world that's built on the Ethereum blockchain.
The game has many digital plots of land represented by NFTs. Land owners are free to create and display their creations on their lands for all to see.
Players can purchase parcels of land from the in-game marketplace or on secondary NFT marketplaces like OpenSea using MANA or other supported tokens. You can even create larger plots of land by combining adjacent parcels into estates. Estates are ERC-721 NFTs that contain the underlying land parcels.
The game has exploded in popularity in recent months because of its metaverse features.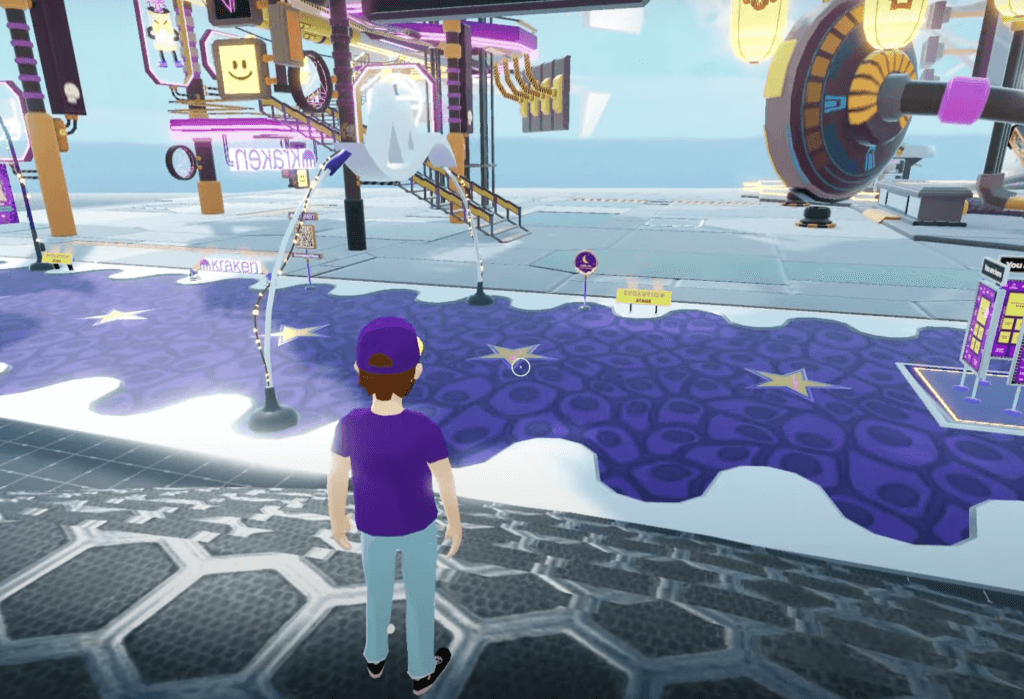 Decentraland Features
There are a lot of different components in the Decentraland crypto game. Below are some of the key features we like.
Endless Exploration
Just like the real world, Decentraland provides an endless landscape for exploration. You can visit LAND owned by other users in the metaverse and explore the scenes and activities that they have setup.
Some of the example worlds setup in the game include a space adventure, village, and medieval dungeon maze.
Builder
The in-game builder lets players easily drag and drop significant builds. It works as an editor and lets you build scenes, which can be stored into Decentraland. You can place these scenes on your LAND and even make money from them.
Trading
You can trade many of the components in Decentraland with other players in the game. Buy and sell LAND, estates, avatars, clothing, and other digital goods on the Ethereum blockchain.
Agora Voting and SDK
This is a mechanism for voting. Users who hold MANA token in the game are eligible to participate in the governance structure. In other words, MANA holders have the right to vote and be voted for in the governance structure of the game.
Avatars
Avatars are players' visible images. You can profess an avatar name before it is taken by using a Decentraland wallet and spending at least 100 MANAs.
Decentraland Gameplay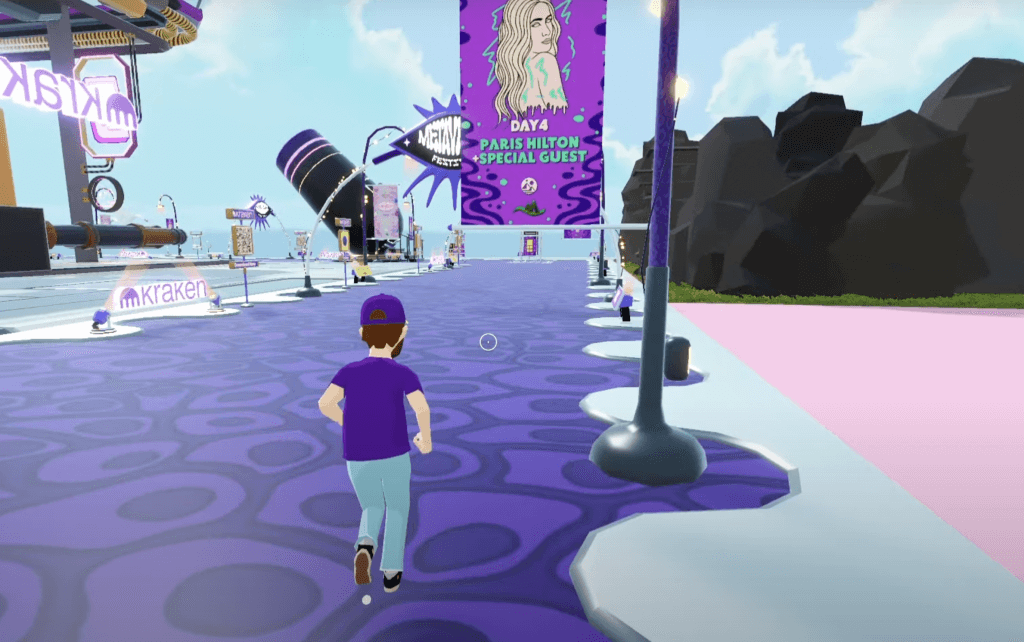 Decentraland is a metaverse-based crypto game that lets you, the player, own certain parts in it. You can buy land and build things on them. Decentraland is a virtual world shared by players.
The game is created to follow real estate packages specified by LAND tokens. Built on the Ethereum blockchain, the Ethereum technology is used to trace the real ownership of virtual land and estates in the game. Players are required to provide MANA tokens before joining the Decentraland crypto metaverse.
The order of Decentraland is split into three zones:
Real-time layer: This enables players to communicate and interact with each other via P2P relationships.
Land Content layer: A decentralized administration method is applied to provide content in the game.
Consensus layer: A smart contract is used to trace land content and land purchases.
To watch some Decentraland crypto gameplay, check out the video below.
Decentraland Game Currencies
The Decentraland crypto game has two gaming currencies:
LAND
LAND is an ERC 721 non-fungible token (NFT), which means it cannot be duplicated or forged. You can buy LAND on the official Decentraland crypto marketplace or on secondary NFT marketplaces like OpenSea using MANA.
After purchasing LAND lots, you can build whatever you want on them. As with physical landed properties, the value of LAND will increase as more players join the game.
MANA
MANA is the transactional coin of the game. It is an ERC20 token and can be used to buy digital collectibles in the online world, including land lots and wearables. Being a proof of stake token, you can stake MANA in different liquidity pools to earn passive income.
You can also purchase MANA on decentralized exchanges like Binance and Uniswap by converting from other currencies.
When you join and play the Decentraland crypto game, both LAND and MANA are key terms to learn and understand.
Decentraland Marketplace
The Decentraland crypto marketplace is the in-game store for buying and selling LAND and Estate parcels. The marketplace lets you list your Decentraland assets so that other players can buy from you in exchange for real-world money. The marketplace also allows for P2P activities among players who strive to barter their own agreements.
Decentraland marketplace has an Atlas view, which displays all the Estates and LAND that are for sale. The Atlas view also displays who own LANDs that are not for sale. You can put a proposal on any LAND of your choice and the process is seamless and straightforward.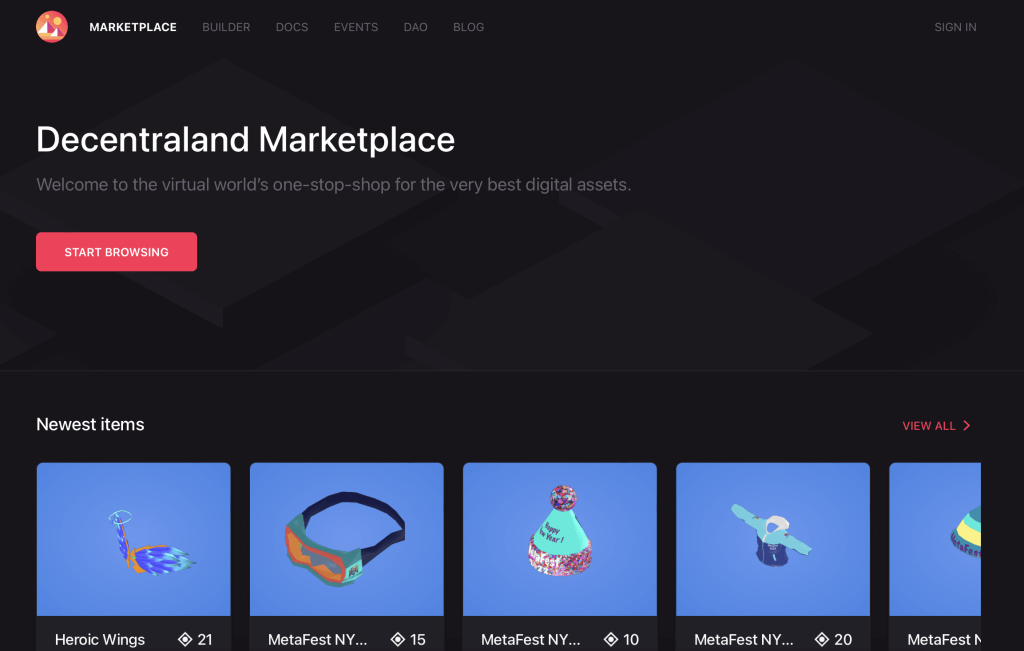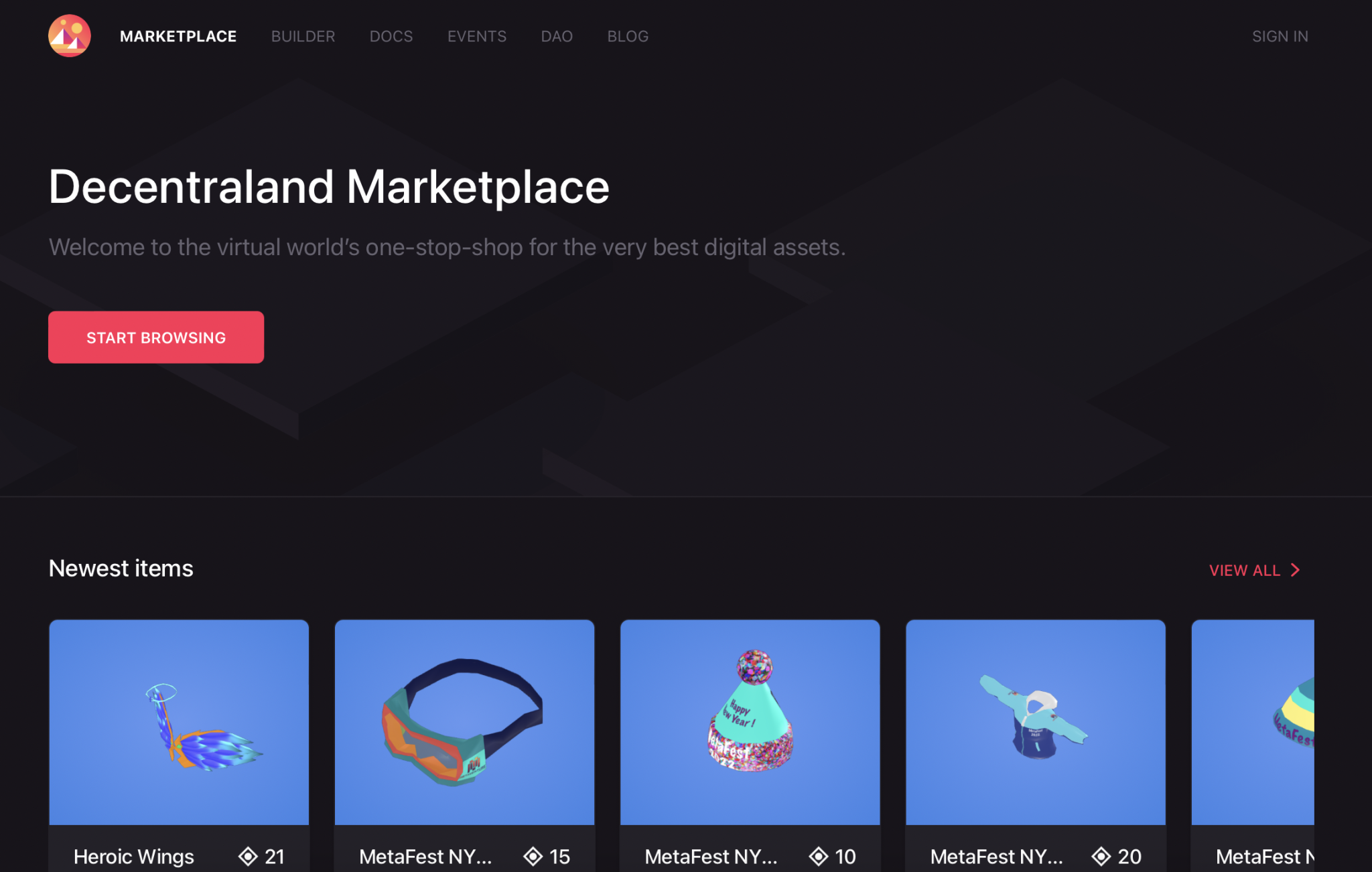 Requirements to Play Decentraland
The following are the things you need to keep in place before you start playing Decentraland:
CPU i3 (Gen 2 or higher) or AMD equivalent.
Updated web browser
RAM memory: 4GB minimum (8GB recommended)
MetaMask wallet (for Ethereum Interaction)
Windows with updated graphics drivers (Mac OS or GU / Linux updated)
Vulkan and WebGL support
Graphics: NVIDIA GT 730 or better (AMD equivalent or better)
Internet connection of 10mb download (more is even better)
How to Play Decentraland
Once you have the above mentioned requirements handy, you're set to start playing the Decentraland crypto game. There are a few overall steps you need to take in order to play Decentraland:
Create a MetaMask wallet
Buy Ethereum and transfer it to MetaMask
Create a Decentraland account and sync it to your MetaMask wallet
Start playing!
If this sounds confusing, don't worry. We have step by step instructions below on how to play Decentraland.
How to Create a MetaMask Wallet
Visit the official Metamask website at https://metamask.io/. Both Chrome and Firefox are supported by MetaMask, so make sure you are using one of those browsers.
Click the Download button in the top right corner of the Metamask home page.
Click on Install MetaMask for Chrome/Firefox.
In the Metamask store listing page, click on Add to Chrome or Add to Firefox, depending on which browser you are using.
Your browser will make sure that you actually want to install MetaMask in your browser. Read the disclaimer and then click on Add extension.
After MetaMask is done installing in your browser, click on MetaMask in your Extensions area to launch your wallet. You may have to restart the browser in order for MetaMask to show up in here.
How to Buy Ethereum and Transfer it to MetaMask
Login to your main MetaMask dashboard and make sure the Ethereum Mainnet is selected.
Under the ETH section of the dashboard, hover over the account address and click on it to copy your address to your clipboard.
Go to Binance (or Coinbase or FTX another crypto exchange) and log in if you aren't already. Click on the Buy Crypto button.
Enter in an amount in the currency box and then change the Receive option to ETH. Then, click on Continue.
Confirm your chosen source of payment on the next screen and then click on Continue. If you don't have valid payment info, you will have to load it here and then click Continue a second time after that is done.
Review your order details and then click Confirm to complete the transaction.
From the top menu, go to Wallet > Fiat and Spot to see your crypto balances. Under ETH, where you should see your deposity, click on Withdraw.
In the Address box, enter in the address of your wallet you copied from MetaMask. Set the amount you want to send and then click on Withdraw.
How to Create a Decentraland Account
Open your browser and head to https://play.decentraland.org/. Once the website loads, click on the left option to play using your wallet.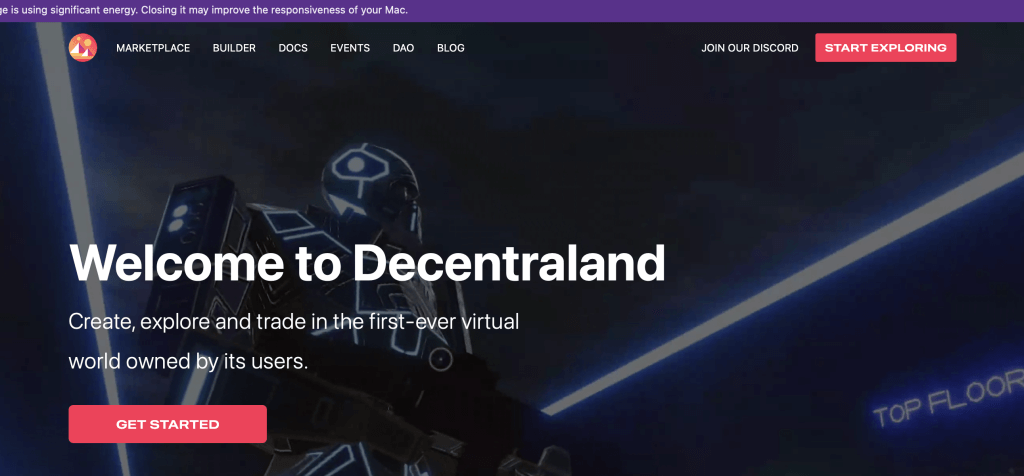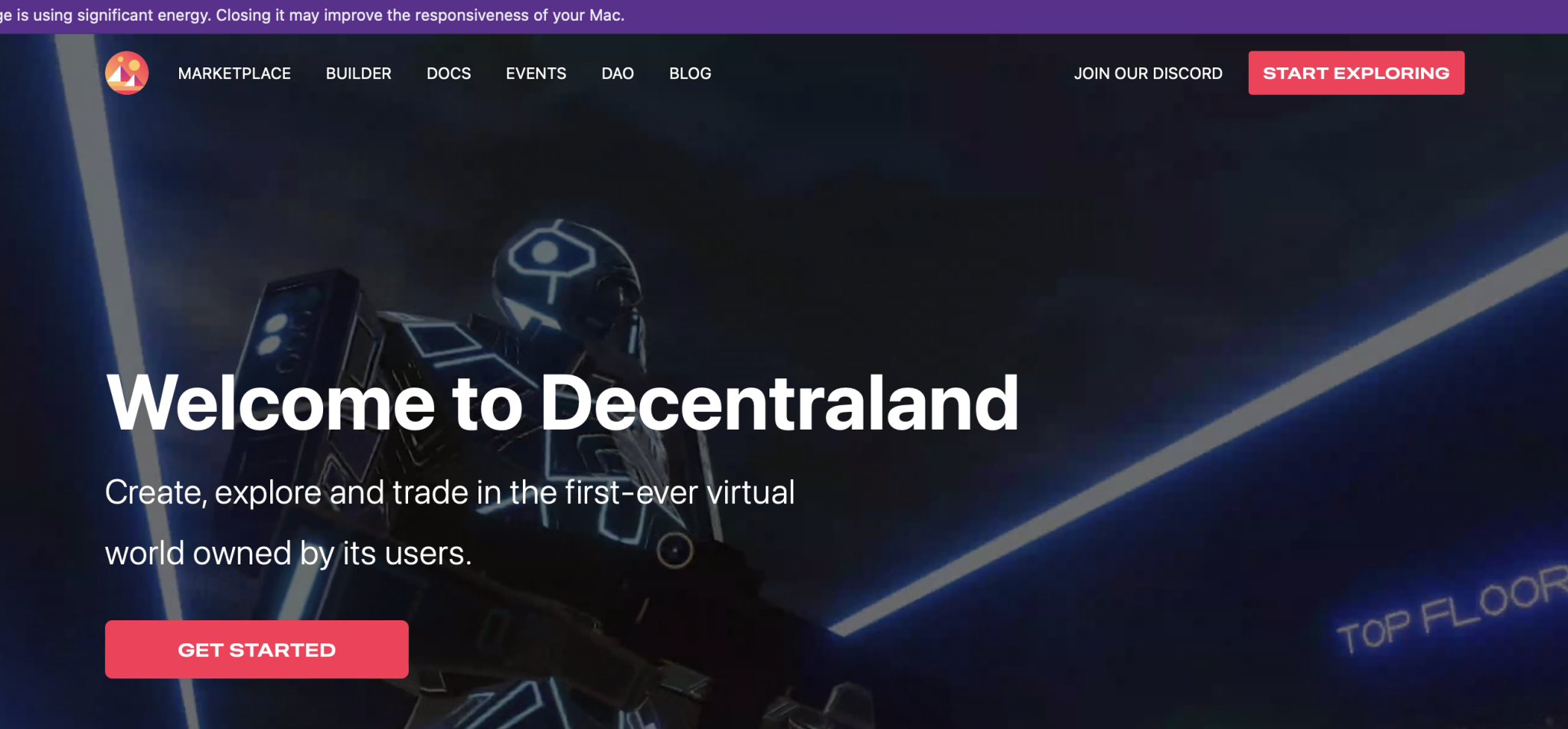 You will be prompted to select your preferred wallet. Choose the MetaMask wallet and click next to proceed.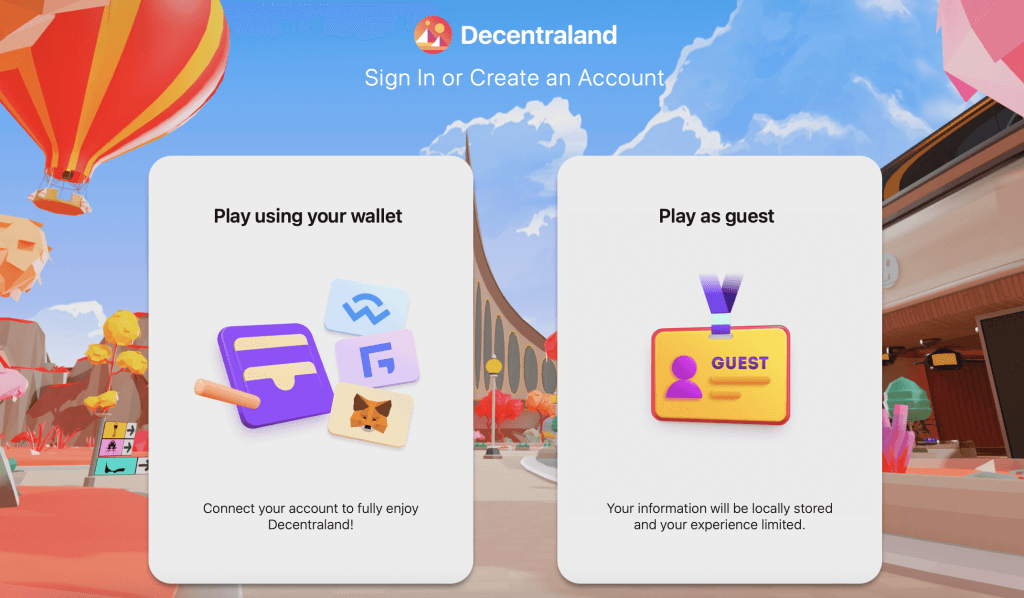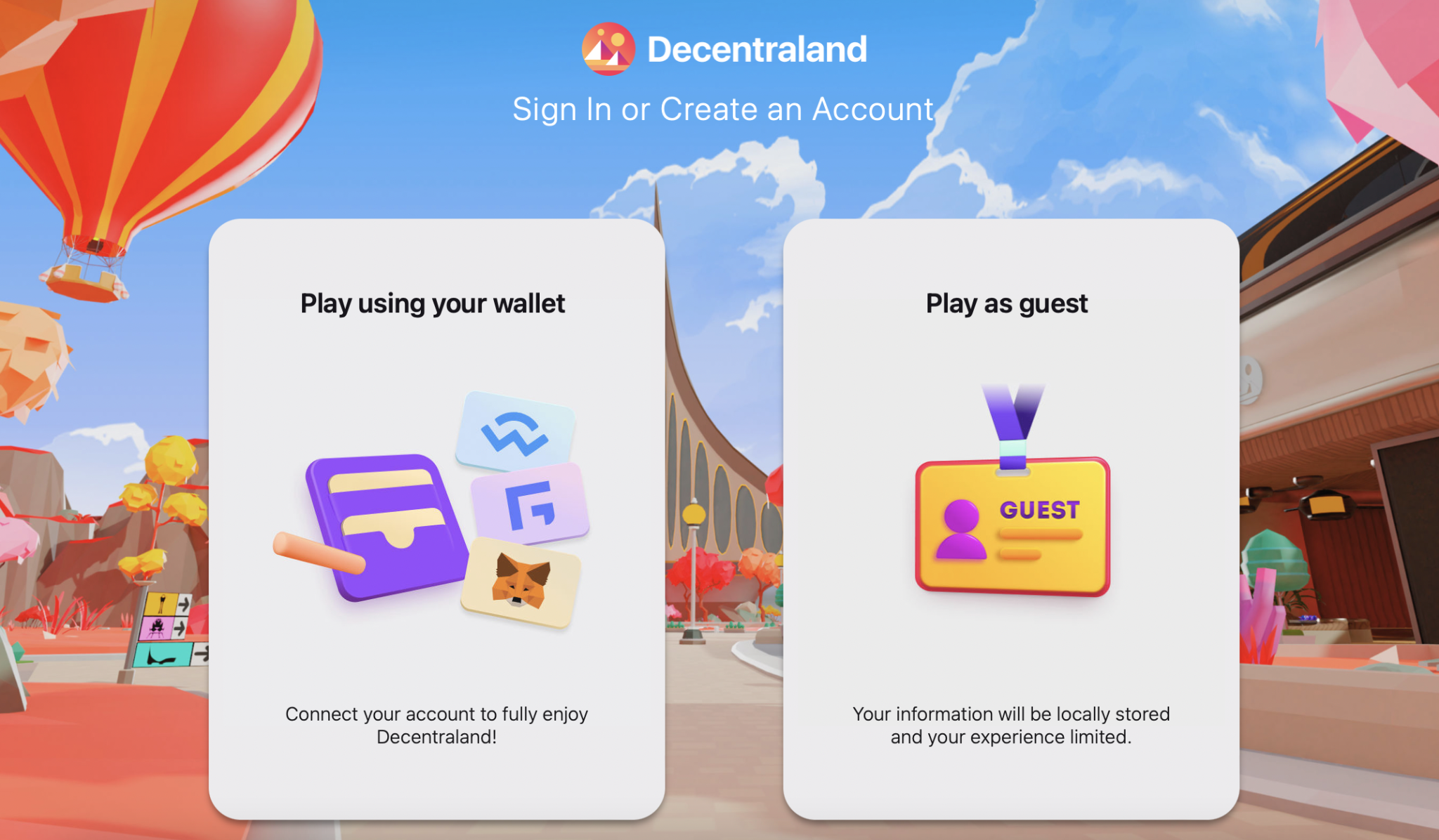 If you are an existing user, you will be prompted to log into your Decentraland account. For new users, visit https://account.decentraland.org/sign-in to create an account using your wallet. Once you have successfully created an account, the next step is to sign into the account to access your avatar in Genesis Plaza.
In Genesis Plaza, you will customize your avatar. On the avatar selection screen, you can customize your avatar in different ways, including collectibles, accessories, shoes, bottom, top, head, and body.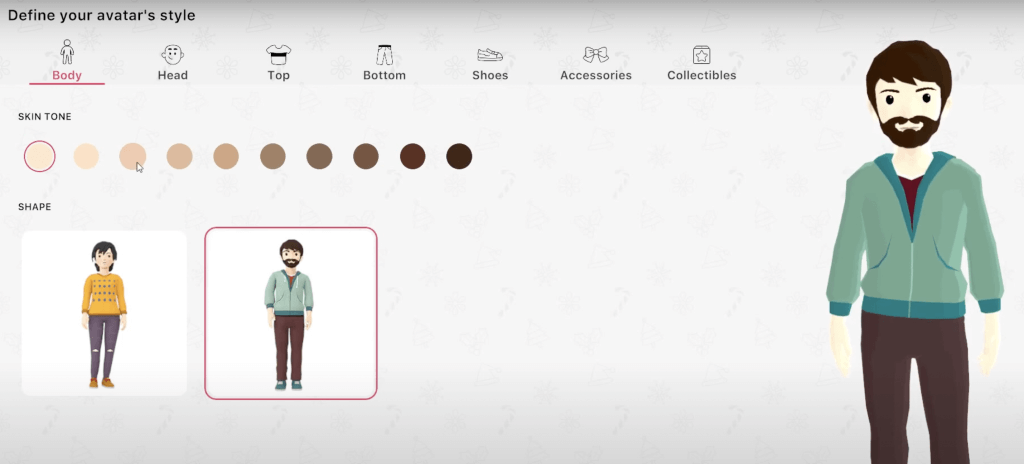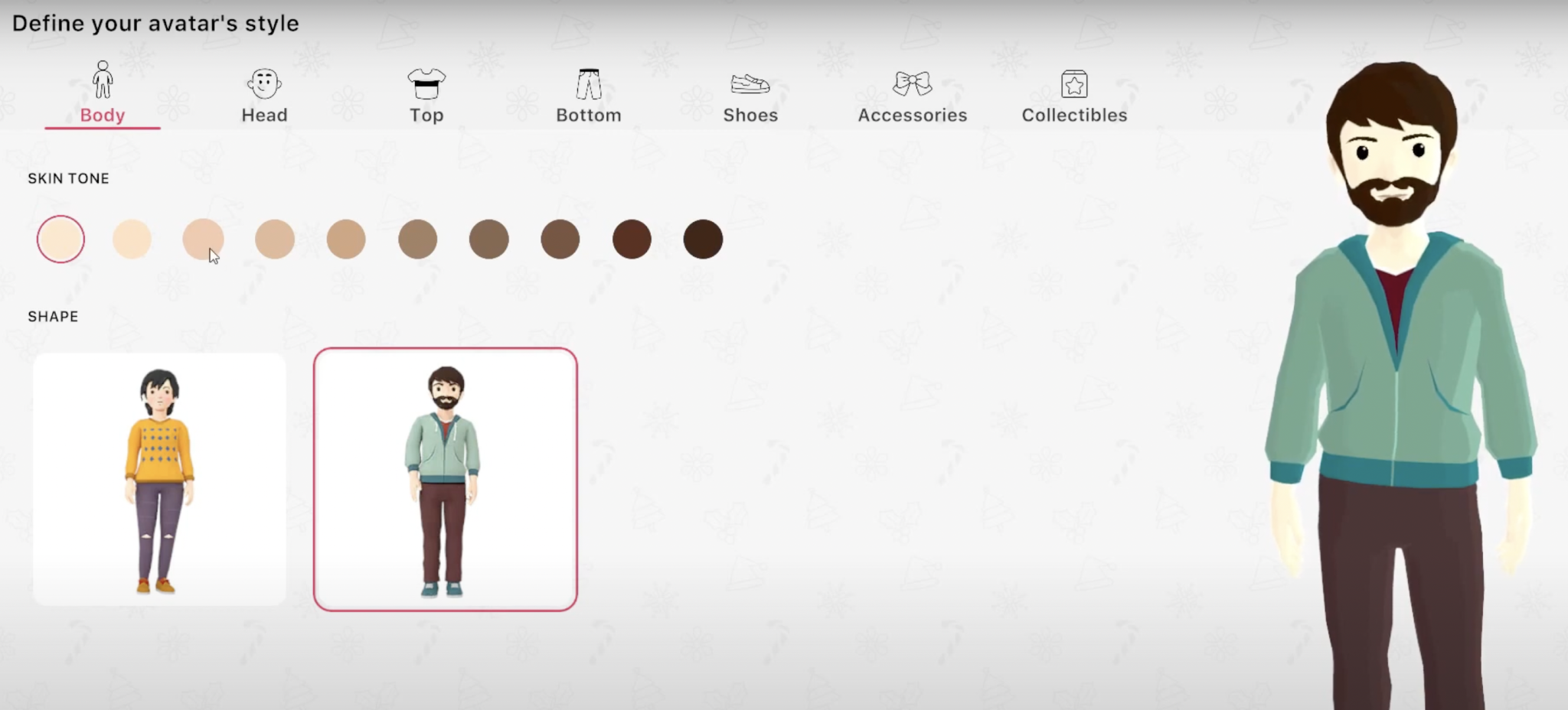 After customizing your avatar, give the avatar a name. You're now set to start playing Decentraland! Start exploring the land or marketplace.
How to earn money playing Decentraland
There are various ways to make money playing the Decentraland crypto game:
Investment In LAND
Like in the real world, real estate is a viable investment where you can make a decent return on your investment. Because LAND is a limited resource, we always believe that its value will rise with time.
When you buy LAND, you can use it to host things like games, advertisement, gambling, or gaming communities. These applications will fetch you real-world money.
You can also rent or outrightly sell the LAND to content creators or developers who want to develop it for their own interests.
Investment In Estates
Owning estates in Decentraland is another great way of making money. An estate is the merging of different land parcels. You can use your estates to build things like art galleries, casinos, and games where other players can interact.
All of these activities will fetch you good real-world money too.
Playing a variety of Games
You can also make money on Decentraland by playing a variety of games that are setup on different estates. For example, some estates have full-fledged casinos running on them. Others might have sports betting and other activities you can play to earn real money at.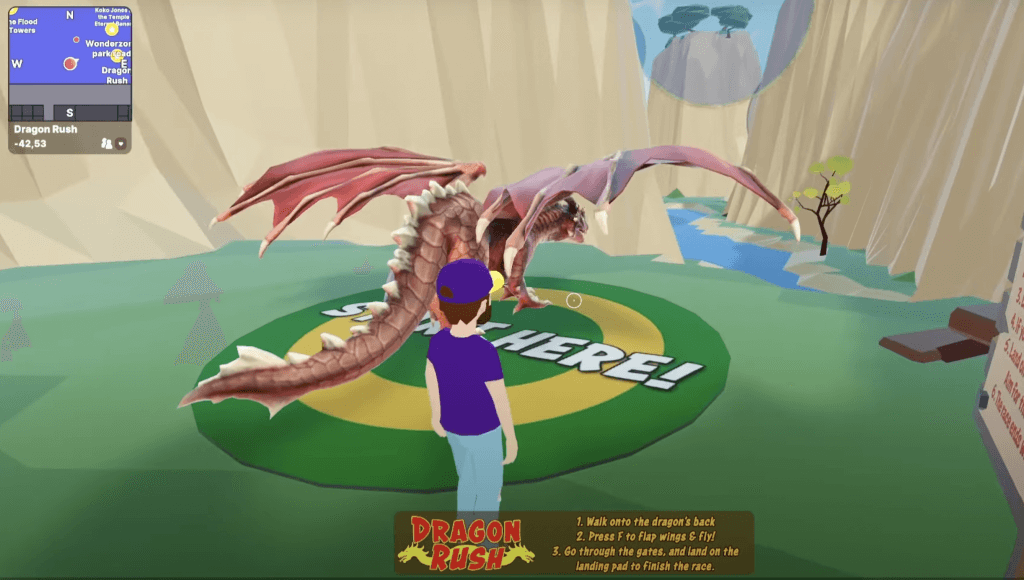 What is your favorite feature in the Decentraland crypto game? If you need any help getting started, make sure to comment down below and let us know.