This is the ultimate guide on how to play the Illuvium crypto game, one of the most highly anticipated blockchain games announced so far. Specifically, we will go over:
An overview of the game
The main components and features of Illuvium crypto
An overview of the ILV coin, Illuvium: Zero, and other important parts to the game
How to play the Illuvium crypto game
How to earn real money by playing Illuvium
Illuvium is an interesting RPG play to earn game that features blockchain and crypto elements to help drive decisions in the game. We'll show you everything you need to get started playing.
If you have any questions about the Illuvium game, comment down below and we will help you out.
Related crypto game guides:
What is the Illuvium Crypto Game?
Illuvium is a role-playing game (RPG) where you can design 3D characters in an open-world setting. The game lets you traverse the scary world of Illuvium to uncover the mysteries of the planet.
Players can participate in quests, hunt and capture native creatures called Illuvials, and stake their digital assets in a zero-fee, decentralized framework. Being a play-to-earn game, you can also earn in-game rewards in Illuvium. The game has components from Pokemon, Zelda, and other popular RPG games.
In-game assets in Illuvium include emotes, items, skins, and collectibles. They exist as NFTs and are stored in your wallet. You can trade the NFTs in-game, on the game's decentralized exchange, IlluvDEX, or on NFT marketplaces like OpenSea.
Illuvium is different from other blockchain games because of a few cool features:
its 3D open world
high production value NFTs
massive explorable landscape
carefully crafted storytelling, which reveals parts of the play as the game progresses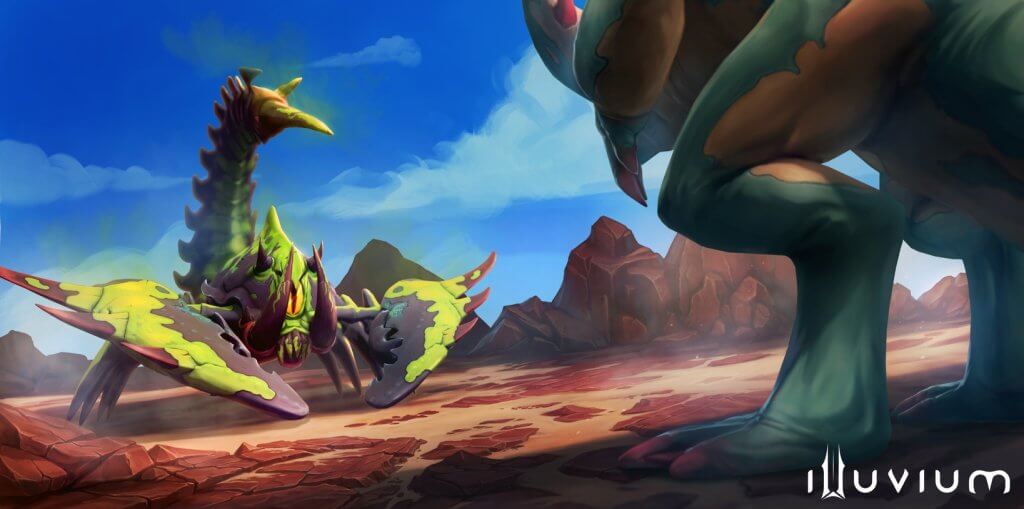 Illuvium Features
In addition to the style of game, there are a few features to find when you play Illuvium that we love:
Building the perfect team: You can build a team to strategically challenge your opponents and place rank in competition.
Collecting a huge roster of Illuvials: There are more than 100 Illuvials in the game. Each possesses unique classes, affinities, and abilities. Capture, fuse, and upgrade your Illuvials to discover more powerful forms.
Being backed by the blockchain: Illuvium is backed by the blockchain technology, so you can store your Illuvials on Shards, compare stats with your friends, and display your cosmic, rare shiny, collectibles.
No GAS fees: Thanks to the integration with Immutable X, players will not be required to pay gas fees for peer-to-peer trading.
The Illuvium crypto game has generated a lot of hype with its gorgeous graphics and promise of AAA gameplay.
Story
As you explore the land of the alien, you will discover scary creatures called Illuvials. These creatures possess godlike elemental powers. You can capture or control Illuvials by storing them in Shards.
Characters take on the role of a hunter in a bid to uncover the mysteries of this strange planet. Characters can also travel across the planet unlocking obelisks that open up more challenging regions on the planet.
The Illuvium crypto game is one of the best Pokemon game alternatives on the blockchain.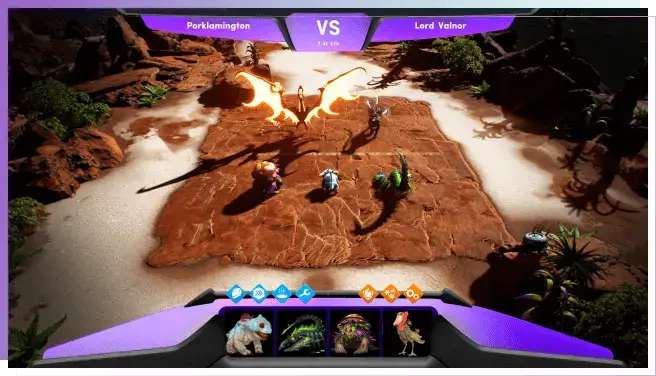 Beasts and Creatures
Illuvium has over 100 beasts and creatures called Illuvials. They populate the planet, each having its unique abilities, affinities, and classes.
The classes included in the game are:
Fighter
Rogue
Guardian
Psion
Empath
The creature's include fire, air, water, earth, and nature.
Upon capturing an Illuvial, a new NFT will be minted and stored in your wallet. These creatures can form symbiotic relationships based on common affinities or classes. Different relationships create different bonuses.
You can also fuse two or more Illuvials to create a more powerful form.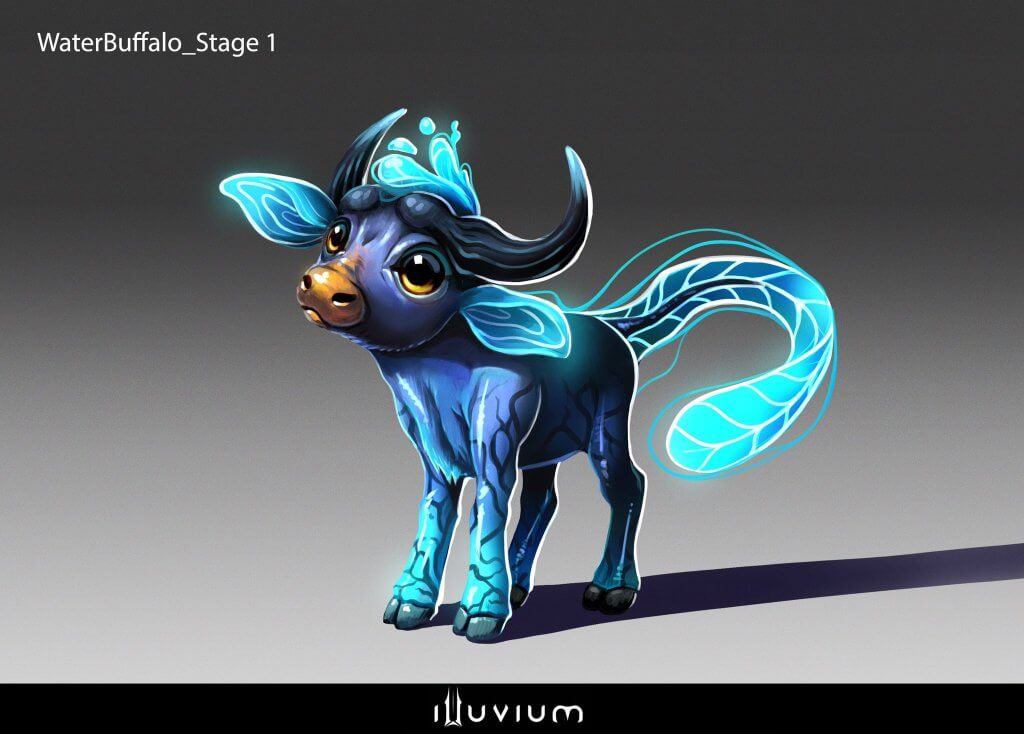 Staking ILV
ILV is the native token of the Illuvium ecosystem. You can stake $ILV to earn rewards from the ecosystem. Staking $ILV is easy and straightforward, but requires a compatible Ethereum-based wallet containing ETH and ILV to pay for gas.
Follow these steps to stake your $ILV to earn more tokens:
Head over to www.staking.illuvium.io and click on "Connect your wallet."
Select "MetaMask" from the list of wallet options available.
Connect your MetaMask wallet and click on the "Stake" button.
Choose Core Pools and then approve the transaction. Also, choose your preferred pool and click "Stake".
Choose between locked and flexible. Locked will increase your pool weighting by 2x, while flexible has no multiplier rewards.
Enter the amount of $ILV you wish to stake and click on the "Stake" button.
Review the transaction and associated gas fees and then click on "Confirm" to complete the transaction.
Choose your preferred method of claiming your rewards. Please note that rewards claimed in $sILV are available immediately and can be used in-game, whereas rewards claimed in $ILV are subject to a 12-month lock in the pool.
Congratulations! You've successfully staked your $ILV.
Illuvium: Zero
Illuvium: Zero is a mobile mini-game that is designed to directly interact with the main game. Once launched into the metaverse, Illuvium: Zero is the base building game, which will be staged on a piece of land.
The land will exist in two forms – the free and paid version.
The free version won't produce any resources that players can leverage to interact with the main game. The paid version will produce resources that players can use to interact with the main game. While there are 100k plots of land in Illuvium: Zero, the first land sale will auction 20k of these plots.
Illvium Crypto Release Date
According to the official road map, Illuvium will launch its public beta in the first quarter of 2022. The developers have also propose to launch a second major update later in 2022.
Until then, you cannot play the Illuvium crypto game yet. However, you can register your interest by using the instructions below.
Illuvium Gameplay
Illuvium offers crypto enthusiasts the first-ever AAA-rated crypto gaming experience on the Ethereum blockchain. In the game, you will take up the role of a transport ship from a space fleet. From a mysterious ruined planet, your character will investigate a distress beacon that's about to be covered by a vast crystal ocean.
An extreme weather event creates a burst of radiation that disrupts the operation of the ship's engines, causing the ship to crash-land on the planet's surface.
Your character is the only survivor of the crash. You can traverse the scary world of Illuvium to uncover the mysteries of the planet. You can participate in quests, hunt and capture Illuvials, and store them in Shards.
The powers of the collected Illuvials increases overtime as they fight more. You can use the collected Illuvials to fight your enemies and also enter into more dangerous areas to unlock more rewards.
Illuvium Coin (ILV)
ILV is an ERC-20 token built on the Ethereum blockchain. You don't need ILV to play Illuvium crypto. However, you can purchase the token on SushiSwap. Other exchanges are also offering ILV for sale, but they are not officially supported.
Patronizing these exchanges means that you may be overpaying for the tokens.
ILV has 2 key functions:
Governance: ILV holders will have the right to vote and be voted for in the governance structure of the project.
Liquidity Mining: Here, you will earn distributed yields in ILV or sILV by staking your Illuvium tokens. The purpose of the liquidity mining program is to reward early adopters of ILV.
Please note that all in-game purchases require ETH, and not ILV. Additionally, Illuvium has another token known as "sILV," which stands for Synthetic ILV.
sILV is a synthetic version of ILV and can be used in-game for things like shard curing and travel. However, you cannot use sILV for player to player transactions like buying or selling of Illuvials. You can earn sILV by staking ILV in the liquidity pool. Interestingly, the value of sILV is pegged to that of ILV.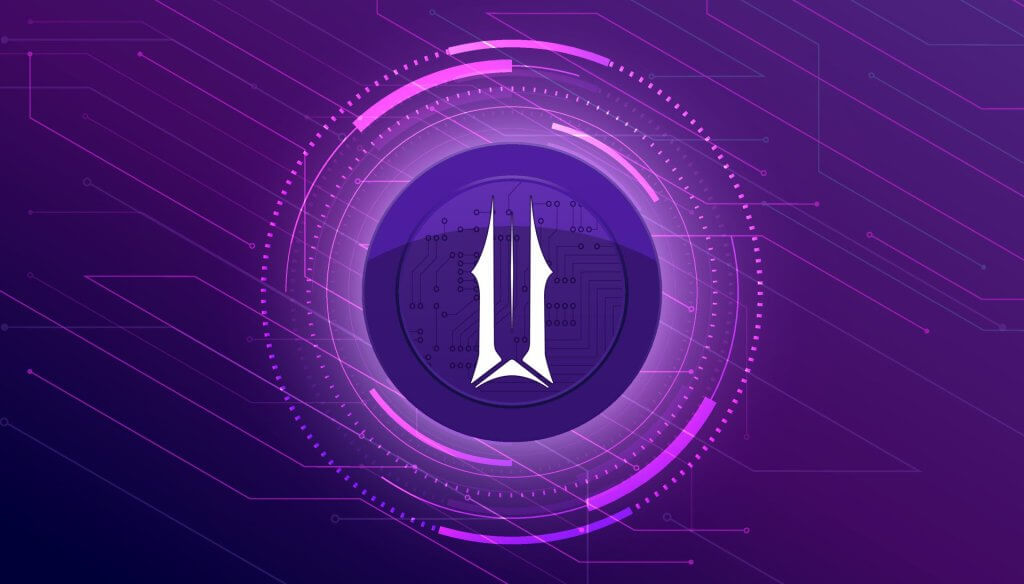 Immutable X and Illuvium
Thanks to the integration of Immutable X with Illuvium, users can enjoy a new era of NFTs. One of the drawbacks of NFT projects is the high costs of carrying out transactions on the Ethereum network. This makes users pay heavily on gas fees.
The integration of Immutable X with Illuvium has changed all of that narrative. Users can now trade NFTs using a Zero-Knowledge Rollup without paying gas fees.
Immutable X also provides a wide range of benefits including:
Instant transactions. Moving back to maintain Ethereum is also verifiable and trustless.
Maintaining your NFTs with robust security as the mainchain Ethereum.
The ability to buy, sell, send, and receive NFTs without owning a unique L2 token.
Turing-complete general computation in the future.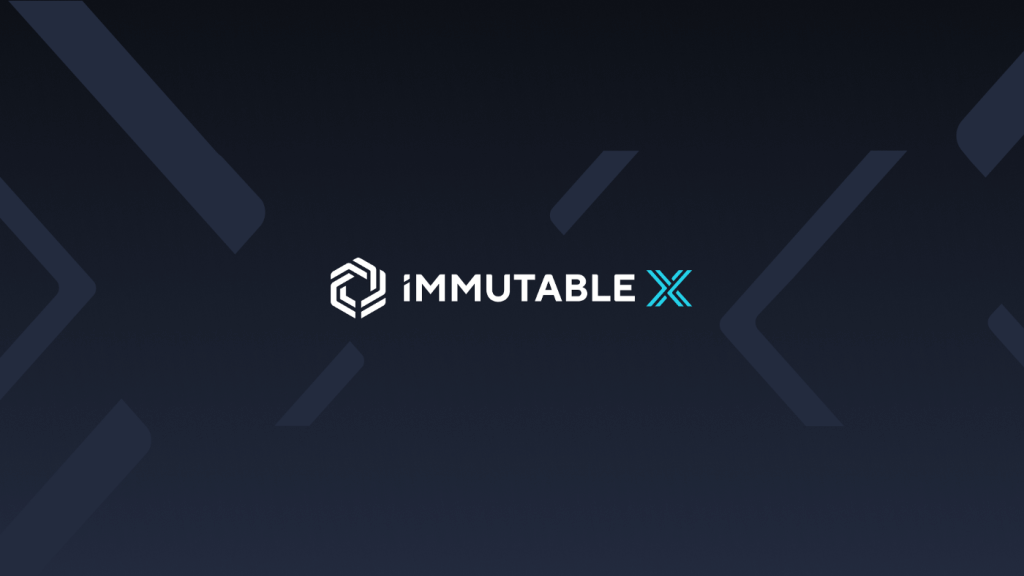 How to Download and Play Illuvium Crypto
Follow these steps to download and play Illuvium crypto:
First, go to the official illuvium.io website and click on the purple Register button in the top right or on the center of the splash image.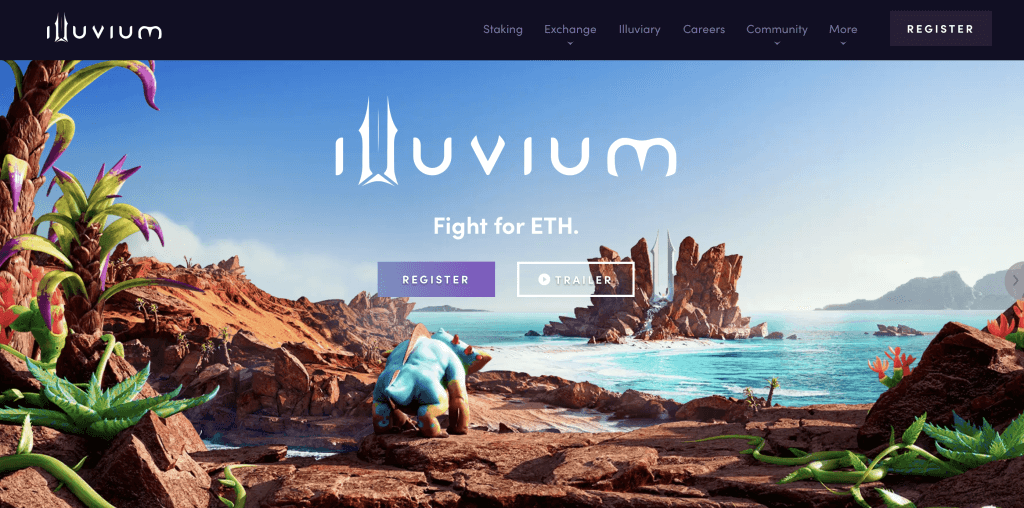 Enter in your email address and then click on Register.

You will be registered with Illuvium and you will receive a confirmation email for your interest.

As of now, Illuvium has not launched yet, so there is no option to download the game. When the game launches, you will need to catch an Illuvial to begin things off.
How to earn money playing Illuvium
Players can earn in-game rewards in $ILV through the following ways:
By participating in competitions and tournaments.
By completing PVE quests.
Players can also earn rewards by capturing Illuvials and collecting resources to trade on the in-game marketplace or IlluviDex.
Please note that you can trade your NFTs on the in-game marketplace, on the game's decentralized exchange, IlluvDEX, or on NFT marketplaces like OpenSea for real-world money.
What is your favorite feature in the Illuvium game? Have you backed the game as an early subscriber? Comment down below and let us know what you think today!