In this guide we will teach you how to play the My DeFi Pet crypto game. My DeFi Pet is a virtual pet raising game developed on Binance Smart Chain (BSC) and KardiaChain.
We will go over:
All of the My DeFi Pet crypto game features
A DPET Token overview, which is the in-game currency you can earn while playing
How to install and play My DeFi Pet today
If you enjoy this kind of game, My DeFi Pet is a nice NFT-based play to earn game that allows you to earn real life money too.
If you have any questions for us, make sure you comment down at the bottom of this guide and we will try to help out!
What is the My DeFi Pet Crypto Game?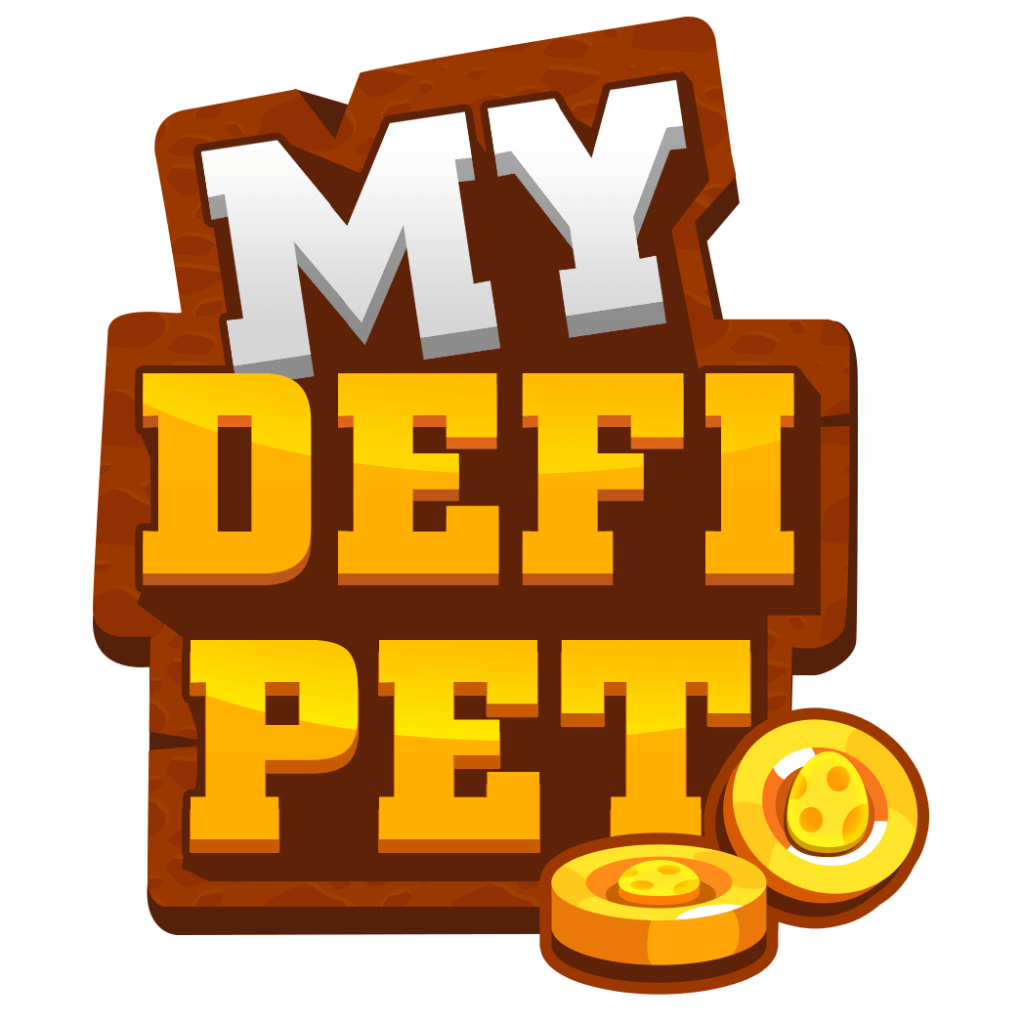 My DeFi Pet is a virtual open world game where you collect and raise pets, breed them, evolve them and use the pets to battle against other users. It is a cryptocurrency game based on the Play-to-Earn method where you can earn real life currency just for putting time into the game.
Players earn tokens by engaging in in-game missions with other pets. You can then exchange the tokens for real-world money in secondary NFT marketplaces.
DPET is the game's main in-game currency. This token is used for improving your pets, trading, and swapping. You can also use DPET to enhance your pet's quality in the first phase of the game. You can stake DPET to earn different returns on your investment. By engaging in social mining and playing My DeFi Pet , you will earn DPET.
Another way to earn DPET is to auction the monsters that you have bred. After bidding and closing of deals, you will receive DPET, which you can exchange for real-world money.
Unlike Axie Infinity, The Sandbox, or Blankos Block Party, the My DeFi Pet crypto game is more more easy going for casual players.
My DeFi Pet Crypto Game Features
Here are some basic details you should know before you play the My DeFi Pet crypto game:
Collecting Monsters
To start playing the game, you must own a pet (called a Monster in the game). Right now, there are 2 ways to obtain pets in the game however right now the Bidding option is not integrated into the current version:
Summon: You must enter the in-game shop and spend 3 DPET tokens to buy eggs. Once the eggs are purchased, they will appear in the My Pets section in the main screen. You then will click on the Incubatorarea which is right in the middle of the screen and add the eggs into the nursery. Once you choose which egg to incubate, you will pay another 3 DPET token fee and it will then give birth to a new pet for you to use.
Bidding: You will be able to participate in auctions that will last for 24 hours. Access the Marketplace by clicking on the House icon on the home screen and this is where you can buy and sell to get pets. This feature is not yet in the current version of the game.
Once the bidding is system is launched, the price of Monsters In the My DeFi Pet crypto game wil fluctuate based on supply and demand.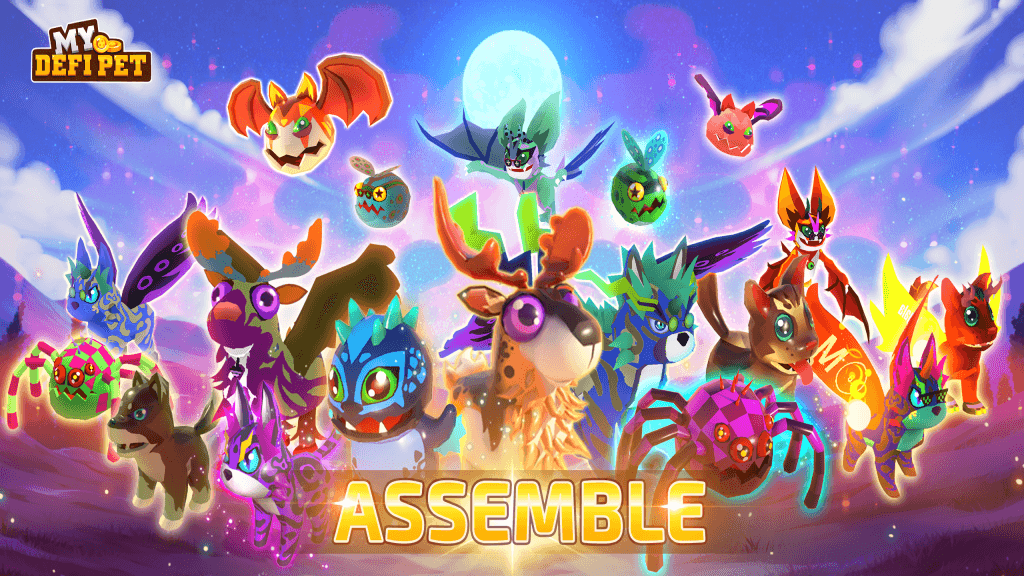 Breeding Monsters
Once you own more than 2 pets, and the pet is level 10, you are able to start breeding any Monster to create new pets. Whenever you cross-breed pets, the new monster will likely inherit the parents traits (color, tail) however there is a chance that it has characteristics not seen on the parent.
In order to breed the monster, you have to head to Happy Forest which is located in the Northwest portion of the game map. You also need to have at least 5 DPET tokens ready for every time you breed. Once in Happy Forest, you choose the 2 pets you wish to breed and you will receive an egg. Click Open and you will see your new Monster.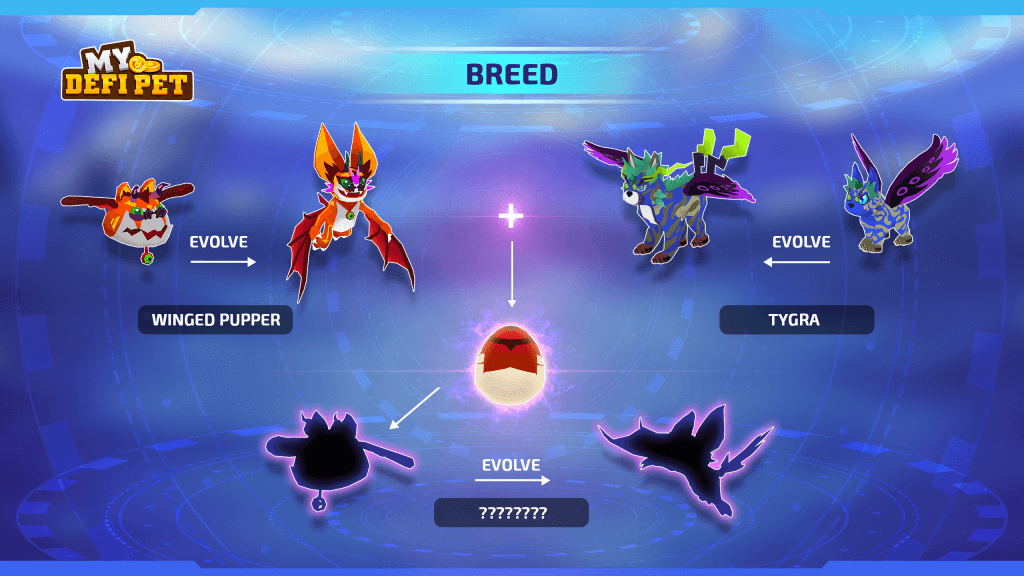 Evolving Monsters
In order to hit the different stages of evolution, you must build a pet cage. This is where you will feed your pet food to grow. You can also grow different types of food on your land.
Heading into the Shop is where you will be able to see what types of cages you already own as well as purchase new ones with Silver. How long it takes to build these cages depends on which one you choose. For every second you have a pet inside each cage, you will earn a bonus. The type of cage will have a limit on how much Silver you can earn.
When you first start the game, you are given boxes of food and two free plots of land. The more pets you create and own, the more food you will need in order to keep them fed.
Heading into the Shop is where you can buy more plots of land. Once you reach higher levels in the game, you will have access to more crops such as Wheat and Potatoes.
Once you are done harvesting the food, you can choose any of your pets inside the pet cage and feed them. This is also where you can pay 3 DPET tokens to evolve them into higher levels.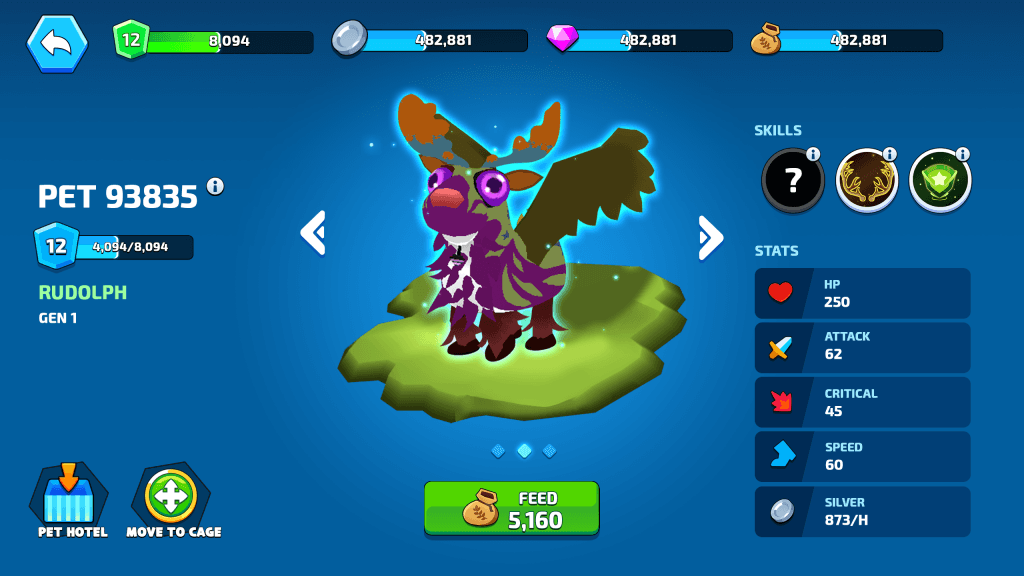 Seasons and Events
The My Defi Pet crypto game will have different seasons and events that you can participate in to try and earn lucrative prizes. The My Defi Pet team locks the prize amount in a smart contract, and the job of the user is to find the NFTs with the exact specifications as the contract and send these to the contract to claim the reward.
As of right now, the price requires users to have 10 Legendary pets with maxed level.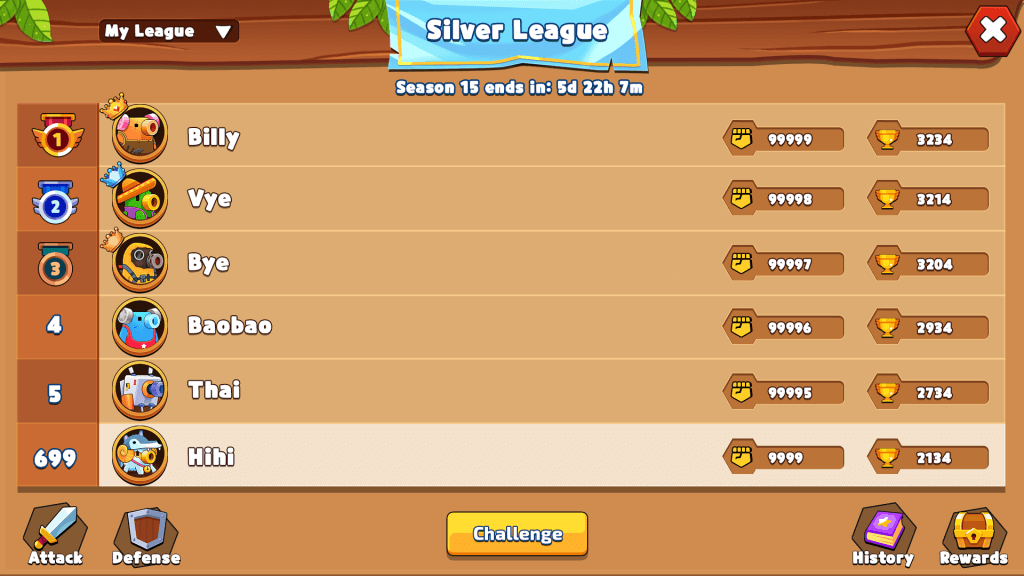 Battling in the My Defi Pet Crypto Game
In My DeFi Pet, you will be able to take your pets and fight in tournaments against other users in order to win prizes and rewards throughout the game. You will also be able to create teams with other users and fight against other teams.
The Battle feature is not yet integrated into the current version of the game, but it will be coming soon!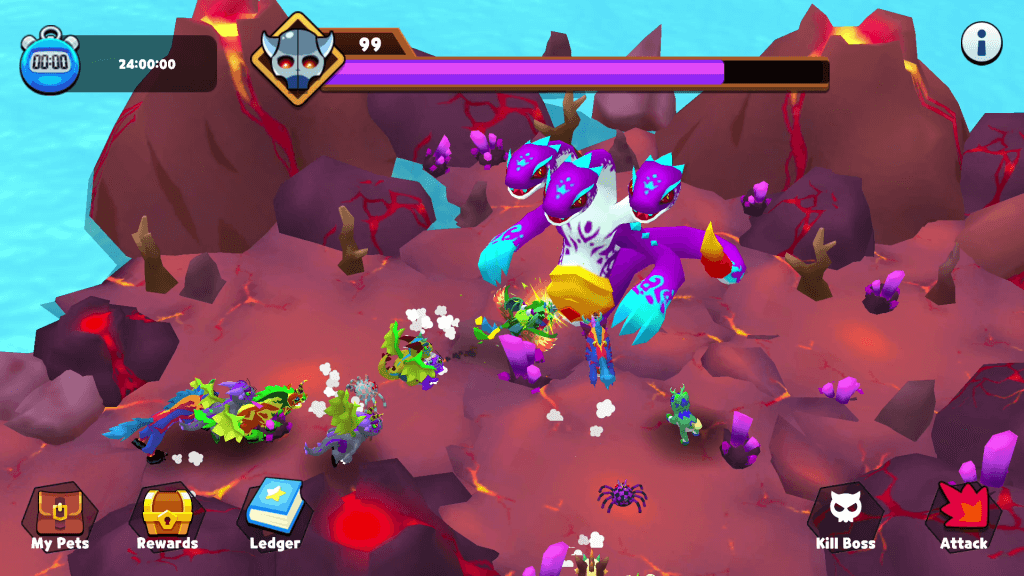 Trading in the My Defi Pet Crypto Game
In My Defi Pet, the Monsters that you create and its items are all considered NFTs. They are all unique and differ in rarity and you are able to buy/sell them in the Marketplace in order to make money.
The higher the level of the Monster, the higher the stats will be. This will in turn make it more rare and thus more expensive on the Marketplace.
DPET In-Game Token Overview
DPET is the official in-game token needed in order to buy, sell and upgrade your Monsters. You must also own BNB tokens as they are also used in the My Defi Pet crypto game.
DPET tokens play a major role inside the My Defi pet crypto game. They are used for:
buying Eggs for new monsters
buying plots of land
using crops to grow
evolving two pets together
Once you have pets in your inventory, you are able to list them for sale on the Marketplace once they hit level 10. These are considered NFTs on the Marketplace and the price will depend on the rarity of the Monster, as well as the different stats they have gained.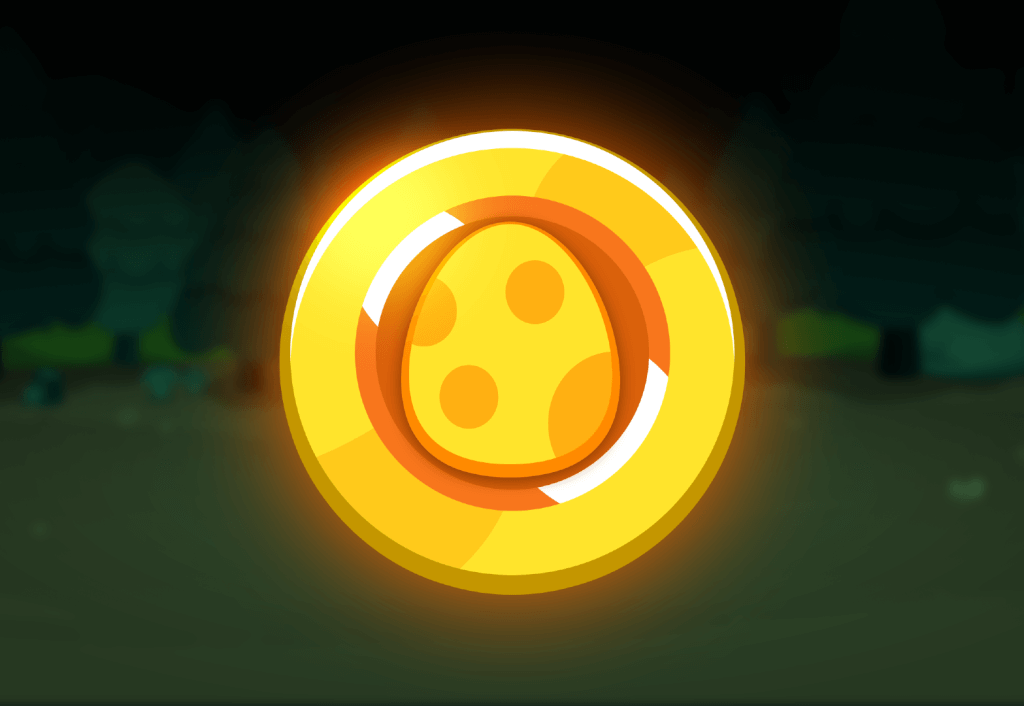 Staking
In the My Defi Pet crypto game you are able to stake your DPET tokens. This means you are locking in your tokens in order to eventually gain rewards. Staking your DPET tokens will definitely be profitable as you will gain additional pets and eggs based on how long you have locked the tokens in for.
Staking your DPET tokens will also allow holders to propose and vote on different governance issues in the game and also to vote on different features being introduced. Voting weight is calculated in proportion to the amount of DPET tokens staked.
Kardia vs Binance Smart Chain
The My Defi Pet crypto game is built on both the Binance Smart Chain and KardiaChain platforms.
To enter the game, you must have a wallet (BSC or KardiaChain wallet) that is compatible with these two blockchains. Based on our experience, using Kardia seems to be the better option. It has relatively faster transactions as well as a lower gas fee then Binance.
Binance is however compatible with MetaMask, which is one of the most popular crypto wallets. Do your own research before deciding how to get DPET into the My Defi Pet crypto game.
My Defi Pet Crypto Game Marketplace Overview
The official My Defi Pet crypto game marketplace is where you can buy, sell, trade, and exchange your pets. The higher the level of the pet, the rarer it is. This means that it will cost more DPET to purchase.
In the Marketplace, you are able to filter by multiple different things such as the different elements (Wind, Fire, Earth, Water), rarity (Common, Rare, Epic, Legend, Immortal, Arcana, Ultimate) and class. You can then filter the pets by Newest, Oldest, Lowest and Highest price.
When you click into a pet, you can see additional details such as the level and stages of evolution along with the different stats and body parts. These pets are considered NFTs in the marketplace so it will also show you the Sales history of said item.
If you wish to purchase, you click Buy Now in the top right corner, pay the required DPET and then that pet would be inserted into your inventory. You can now use them for Battle.
How to Download and Play the My Defi Pet Crypto Game
As My Defi Pet is available on both the Binance and Kardia blockchains, it depends on which wallet you use when connecting to the game. Either way it works the same.
Create a BSC or Kardia wallet
Create a Binance account to purchase BNB tokens (needed in game along with DPET)
Transfer BNB tokens to your wallet of choosing
Swap BNB for DPET tokens in PancakeSwap
Head to mydefipet.com and click Play Now in the top right
Connect your wallet to your account and start playing!
You do not need to download any applications to play the My Defi Pet crypto game, it can be played directly from your browser on any device!
How to Earn Money Playing the My Defi Pet Crypto Game
There are a few different ways to earn real-life money while playing the My Defi Pet crypto game.
First, you can collect money by collecting pets and feeding them food inside the food cages. While you are feeding your pets, they will evolve through different stages of evolution. Once they hit level 10 and you own more then 2, you can start breeding them together to create new powerful pets. These can be sold as NFTs in the My Defi Pet marketplace and if sold, you will gain DPET tokens from the sale.
You can also earn money through the Hunting feature. This allows you to send your pets out to hunt and earn food and DPET tokens without you even playing the game. To do this, you choose Hunting Center and then hit the compass icon. You can choose any pet and approve them to go hunting. You will have to pay a small amount of gas fees using your BNB tokens. You are only able to send a maximum of 10 pets out to hunt at the same time. This is another way to earn while playing the game.
Lastly, by staking your DPET tokens into the game, you can earn more DPET tokens and other prizes the longer you stake. You will also be given authority to vote on different governance issues within the game depending on how many DPET tokens you are staking. If you are planning on playing this game long term, this is definitely a profitable investment for you.
What other questions about the My DeFi Pet crypto game do you have? We will be happy to answer them for you below.
Let us know if you have tried out the My Defi Pet crypto game down below and give us your experience!