Are you looking for a way to add an electronic program guide and TV scheduling information for your favorite content on Kodi? If so, I will teach you how to set up an EPG on Kodi using reliable IPTV addons.
Here's a quick overview of what you'll find in this article:
What is EPG?
An EPG, or Electronic Programming Guide, is a menu-based system that shows the schedule of currently playing and upcoming TV shows. EPGs are more commonly known as TV listings, TV Guides, or simply Guides.
Most TV service providers, like Xfinity TV and DIRECTV, offer a TV Guide with a detailed media content schedule for various channels. They help you know what each channel is showing so that you don't have to manually go into each one.
Habitual TV streamers have come across EPGs without actually realizing that what they're seeing, Here is one example:
Adding an EPG on Kodi is not so direct, but there are ways to do it. Read on to find out how!
Do you require an IPTV add-on to add EPG on Kodi?
Yes, you require a free or paid IPTV add-on to add an EPG on Kodi. IPTV stands for Internet Protocol Television, which is basically a transfer protocol for television content delivery. Kodi addons that provide a listing of live channels are called IPTV addons.
IPTV is different from traditional TV in that traditional TV requires a signal transmission between broadcasters and your TV set. You can only watch what the station is broadcasting. But on IPTV, you can watch what you want by surfing the internet and selecting your favorite movie or show.
There are a variety of IPTV content formats such as Video on Demand (Netflix, Amazon Prime Video, and Hulu are the best examples) as well as time-shifted media to view live content later with playback control (BBC iPlayer offers time-shifted media). There is also live television for live content like sports and events (Fox Sports Go and CBS Sports are classic examples of live IPTV).
So by installing an IPTV addon, you can stream not only live TV and radio but can add an EPG menu to your Kodi. Read on to know the best IPTV addons for Kodi with the EPG setup procedure.
Must read: How to set up m3u playlist in Kodi?
Best EPG Addons for Kodi
In this section, I'll walk you through three of our most recommended Kodi EPG addons that will help you get the TV guide on your Kodi setup.
TV Guide
With TV Guide, you can view what's on-air right now. You can add any EPG to the TV Guide addon byy acquirring an XMLTV file.
Having an XMLTV file or URL handy makes it easy to retrieve EPG data. If you don't have the XMLTV file, you can get it from the GitHub page by going to Code > Download ZIP.
Once you have your XMLTV URL or file from another source, follow the below steps to install TV Guide on Kodi.
How to set up an EPG on Kodi with TV Guide
On Kodi home screen, click on Add-ons
Next, click on Download
Under Download, select Program Add-ons
In the list of Program Add-ons, select TV Guide
Finally, click on the Install button and wait for the installation to complete
Return to the home page and head to Add-ons > My add-ons > Program add-ons > TV Guide and click Open
If you haven't loaded it yet, you will be prompted to show the location of the XMLTV file containing your EPG information.
That's it! You'll now be able to view the EPG menu.
PVR IPTV Simple Client
PVR IPTV Simple Client is a Kodi add-on to stream IPTV live TV, radio, and add EPG to Kodi. This add-on supports live TV and an EPG menu in many countries, including those formerly of the USSR.
Note: PVR IPTV is not yet stable, and you may face issues with streaming and EPG menu timings.
How to set up an EPG on Kodi with PVR IPTV Simple Client?
Before you get started with the procedure, you need to have the Global Search add-on installed. By default, it comes installed on Kodi, but if for some reason that is not the case, you might have to install it manually.
Launch Kodi on your PC and select Add-ons on the left pane
Click on the Search option and type in PVR IPTV Simple Client in the search box. Hit OK.
Select the PVR IPTV Simple Client result and hit Install in the next window
Wait until the installation is complete and go back to Add-ons to find the installed PVR clients.
Now, select PVR IPTV Simple Client and click on Configure
The Configure window will open up next with three Settings to change:
General
EPG Settings
Channel Logos
Under General settings,
set Location to Local Path (include Local network) if you have the M3U8 playlist on the local network, or to Remote Path (Internet address) if you have the M3U8 and EPG URLs from the IPTV provider. Paste the M3U8 URL in the specified field and turn the toggle on for Cache m3u at local storage.
Set the Numbering channels starts at to 1.
Under the EPG Settings,
set Location to Local Path (include Local Network) if you already have an XMLTV EPG file on your local drive or network. Make sure you set the XMLTV path the same as the EPG path on your local network. Set location as Remote Path (Internet address) if you have an EPG URL, which would most likely be similar to the M3U playlist URL.
Do not touch the other settings and hit OK.
Restart Kodi on your PC and go to TV. You will see a message reading PVR manager is starting up
Once the PVR Manager is set up, select your favorite channel from the EPG and enjoy streaming
iVue EPG TV Guide
iVue is one of the most popular free EPG guide add-ons available for Kodi. With iVue, you open up opportunities to link your favorite add-ons and directly stream your favorite content on Kodi.
Follow the below instructions to install iVue and set up an EPG guide on Kodi.
How to set up an EPG on Kodi with iVue EPG TV?
Since iVue is an unofficial Kodi add-on, you need to enable installs from unknown sources. To do so, go to Settings > System Settings > Add-ons > Turn on the toggle for Unknown sources
Now, go to the Kodi home page and click on the gear icon on the top-left of the screen to open System settings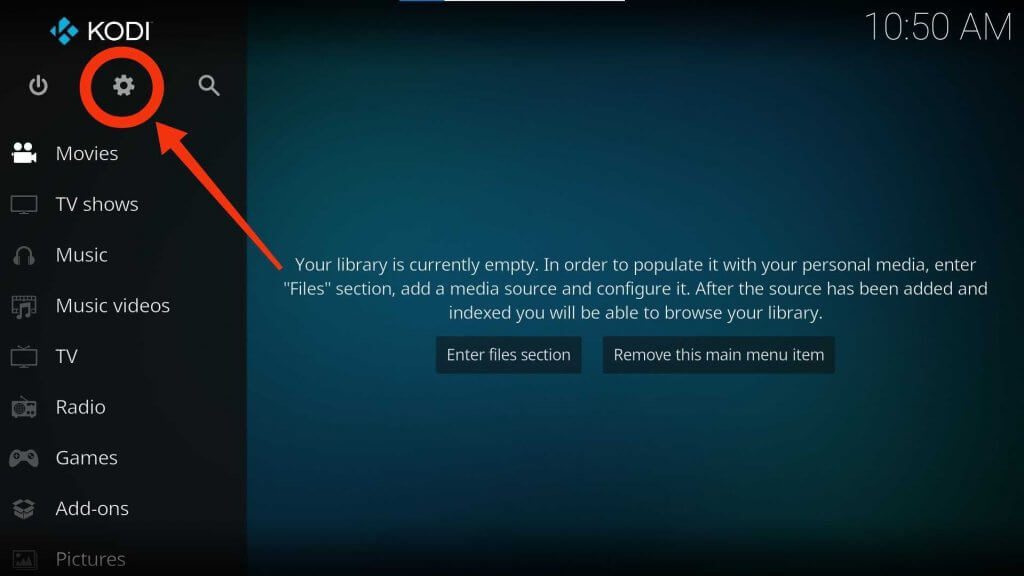 Select File Manager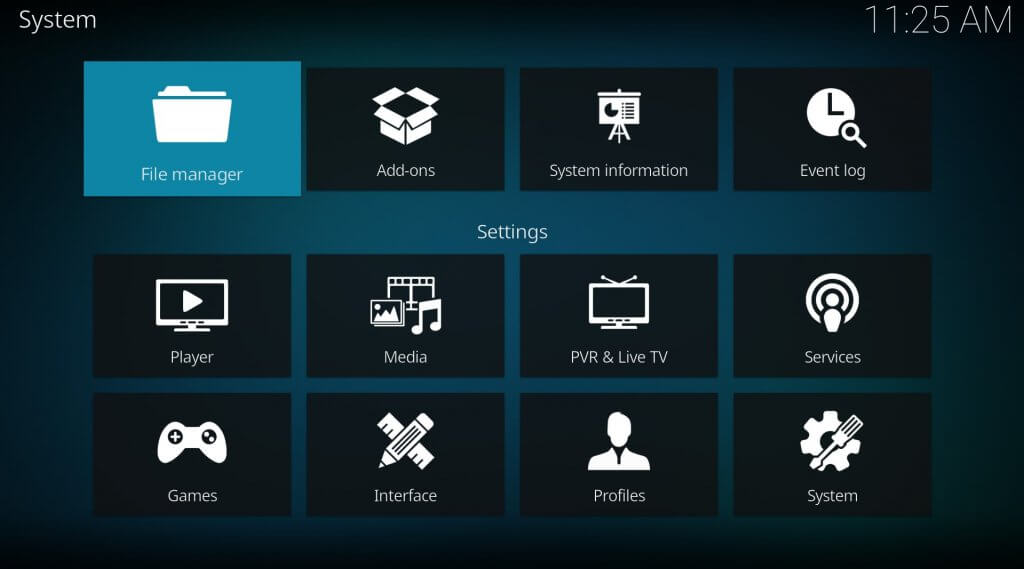 Click on Add source to install the repository from which you can install the add-on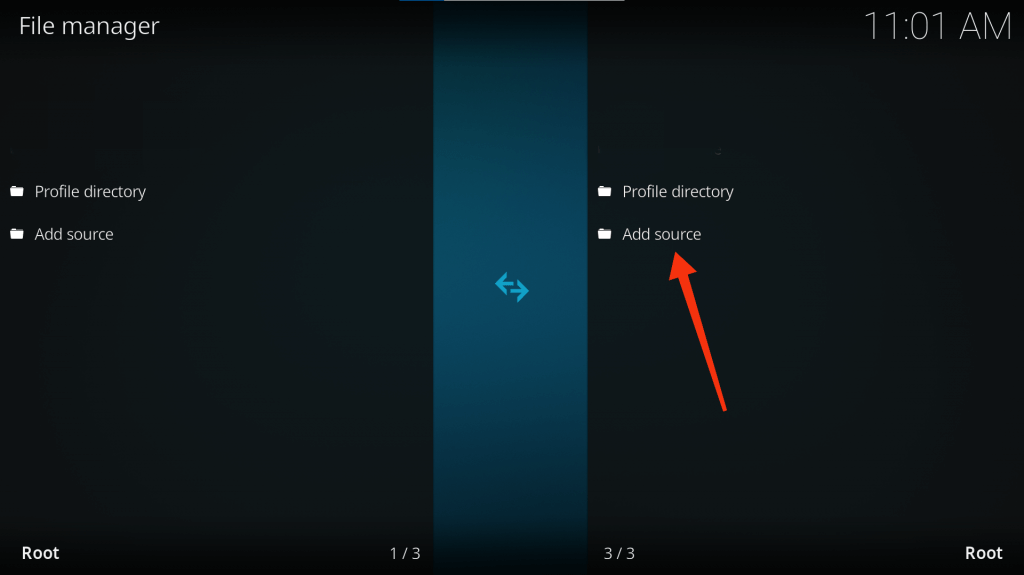 Double click on the None field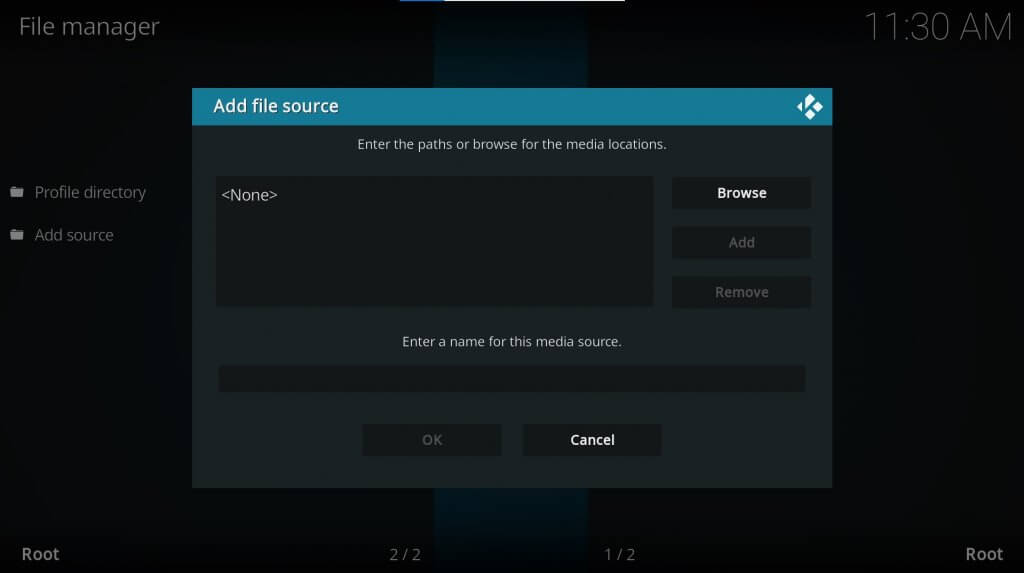 Enter the below URL as is in the search field and hit OK
http://ivuetvguide.com/install
The media source will be added to your Kodi. Type in a name for the source and hit OK
Note: Set a file name you can easily remember, like iVue TV Guide or similar.
Go back to the Kodi home page and hover over Add-ons and click on My Add-ons
Hit the .. option on the top of the list
In the Add-ons browser window, select Install from the zip file
Navigate to the source of the iVue repository and select iVue TV Guide (or whatever name you set for the repository)
Click on the repo zip file
The repository will be installed on your Kodi account. You'll be automatically directed to the Add-ons browser window. Now, select Install from the repository.
In the Install from repository window, locate the iVue TV Guide repo and click on it
In the repository window, select Program add-ons
Just a couple of more steps – select iVue TV Guide and hit Install in the prompt that opens up next
Return to the home page and head to Add-ons > My add-ons > Program add-ons > iVue TV Guide and click Open
Voila! You now have the EPG menu on your Kodi using iVue. Scroll through the channels, select your favorite program, and start streaming with a player of your choice!
In the iVue settings, you can map each channel to an IPTV channel from one of your Kodi addons.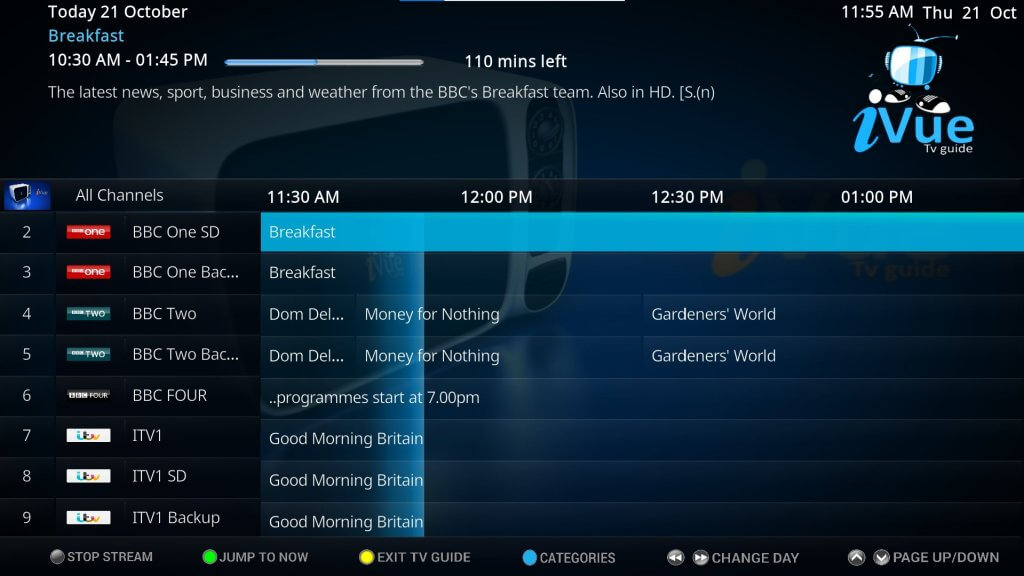 Frequently Asked Questions about EPG on Kodi
Is IPTV legal?
Yes, IPTV is legal in the US as long as your ISP has appropriate licenses for the purchased content you are streaming and is not infringing on any copyright laws. 
What is an XMLTV Guide?
XMLTV is an XML-based file format with TV listings that helps you manage your TV viewing. Most IPTV providers use XMLTV as the reference template in their systems. You can install the XMLTV zip file from here. 
What format is EPG?
EPG TV program supports the following file formats:
XMLTV
JTV
DRE-EPG TV program
Where can I get XMLTV from?
Mentioned below are the most popular XMLTV data sources in different locations. 
XMLTV.org (most European countries)
Schedules Direct (Canada, The USA)
IceTV (Australia)
NZ XMLTV (New Zealand)
Final Thoughts
Adding an EPG TV Guide to Kodi is not a straightforward process. However, there are ways to do it. If you have an XMLTV URL or file at hand from your provider, it is as simple as installing the add-on for TV Guide on your Kodi.
Alternatively, you can use an IPTV provider like PVR IPTV Simple Client to add EPG to Kodi or you can simply integrate iVue to an existing IPTV add-on.
We hope this guide to set up an EPG on Kodi helped you. Were you able to set up an EPG on your Kodi account successfully? Please let us know in the comments section below.