A letter sent out to developers who hosted repositories on Offshoregit gives hints on the TVAddons and Offshoregit future and hints about what is to come.
While we wait for an offshoregit future update, join our forums today and join in the discussion with other Kodi users by clicking here.
Earlier this week, an email was sent out addressing Offshoregit future to all developers and it also hints at the future of TVaddons and what changes to the community may be coming following the Dish Network complaint filed in course at the end of May.
As we reported earlier, it appears that TVAddons will be returning in an understandably modified capacity in the near future. As well, it is also correct that TorrentFreak was sensationalizing their reporting on the whole situation. This created confusion and pessimism in the Kodi community. Both of these things should make Kodi users breath a sigh of relief, at least a little bit.
The ten page document outlining the future of Offshoregit begins with a one page letter, which is shown below. It addresses "playlist" add-ons where users manually upload and hotlink to media content as being prohibited in the future for legal reasons. It also pushes the idea of legitimate add-on development, which grabs streams from legal sources on the internet such as FilmOn and USTVNow. This is good for all Kodi users, as these sources have servers that can handle the large amount of Kodi traffic. In turn, this should mean more reliable and better quality streams.
The rest of the document outlines specific information on how to setup a secure and proper Kodi repository, including encrypting git information, minimizing bandwidth load, and optimizing dependencies and images within a repo.
So, the Kodi community continues to wait for an update on the TVAddons and Offshoregit future. Our home page will update users as soon as something happens, however read the letter below for some reassurance that the Kodi community will continue on strong.
Follow us on Twitter or Facebook for continued information.
Letter Addressing Offshoregit Future:
Dear Developer:

No one likes to read a ten (page) letter, I know that. I really spent a lot of time writing this, and truly care about our community. I hope that for that reason you will take the information in here seriously, because even the most advanced developers make mistakes in regards to their privacy.

I'm not going to comment anything from last week, but will note that pretty much everything you'll read online (including the TorrentFreak article) are highly sensationalized and spread all kinds of incorrect information.

As for the future, it's important for us all to ensure that everyone is in compliance with the law. That means that you can't publicize any time of specific content titles anywhere. It would also be nice to see people come up with fun and unique add-on names.

We are unable to associate with anything to do with direct linking, and strongly discourage you all from associating with those who do. Playlist add-ons are basically the same thing as running your own Primewire site, definitely not a good idea.

I'm personally looking very forward to seeing new legitimate add-on development, some of the most popular add-ons are legitimate ones, think FilmOn and USTVNOW, and there are definitely more sources to be found.

In closing, I'd like to assure everyone that TV ADDONS is not going anywhere, moving forward things are going to be more efficient, stronger, and more peaceful. Thank you all for supporting our community for so long, much love to all of you.

Sincerely,

Eleazar Coding
TWO PREMIUM KODI VPN SERVICES – YOUR CHOICE!
Protect yourself on the internet with a premium VPN. We offer exclusive discounts for two services – IPVanish and Strong VPN. They have some great features for Kodi users, including:
Apps for Android, iOS, Mac, Linux & more
Zero Logs
Unlimited bandwidth
Tier 1 hardware (no speed slowdown)
Access to servers hundreds of VPN servers
Money back guarantee
24/7/365 Support
The ability to be configured right at your router, for a hassle-free experience
Native apps for Amazon Fire Stick & Android TV (IPVanish)
Works with Netflix (Strong VPN)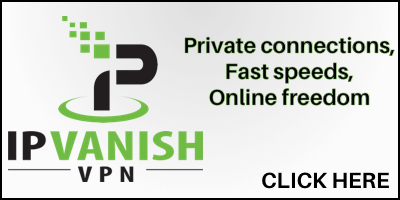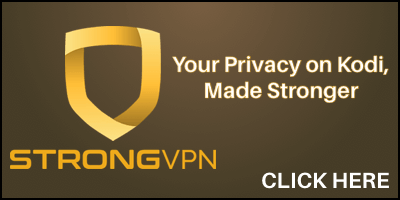 TVAddons & Offshoregit Future Update
was last modified:
June 20th, 2017
by