The Gaia Kodi addon is a powerful and popular multi-source addon that has integration with Real-Debrid, Premiumize, and other premium sources. Read our full setup and installation guide and get setup with Gaia today.
The Gaia Kodi addon is a fork of the old Bubbles addon, created originally in 2017. Following the retirement of the original Bubbles dev, the addon was forked and carried on as Gaia. Over the past several months, it has been refined to be quicker and faster. It is a hall of fame Kodi addon that we wanted to make sure we featured right in order to show off its true potential.
Our guide below has a ton of useful information, including:
Gaia Kodi Guide: Table of Contents
So, let's get started:
The Gaia addon comes packed with a ton of really great features to explore, including:
Full integration with Real-Debrid and Premiumize
Cached torrent support for even more returned links.
Integration Universal, Incursion and Placenta Scrapers
Full Trakt support
Premium Usenet support
Full customization features to configure and setup the way you want.
Kodi Library Integration
Audo and video quality settings and customization
September 4th: Gaia has been updated to v5.5.1 with the following changes:
Added debrid priority
Updated uploader name list
Added custom context menu
Improved metadata provision
Fixed member usenet providers
Fixed Orion threading issue
Added adapted settings for older versions of Kodi.
August 20th: Gaia has been updated to v5.2.7 with the following fixes and additions:
Orion integration fixed
Changed the default binge cancel option
Fixed direct episode scraping
Improved episode detection in season packs
July 2nd Update: Gaia has been updated to v5.0.3, an important update that fixes a server Real Debrid caching problem and also speeds up a lot of the menus and navigating in the addon.
From the dev directly:
The problem was that the cache database from Gaia 4 was incompatible with the new one from Gaia 5. This means that everything that Gaia cached locally did not work (IMDb & Trakt lists, some Debrid API calls, etc). This then results in menus being really slow and also the Real Debrid issue reported here. Since Real Debrid API calls were also not cached, Gaia constantly fetched a fresh value from their API instead of using the locally cached value, causing their server to be flooded with requests.
To be safe, after you upgrade, clear your Gaia cache in the Tools section of the addon. You can also manually delete the file found at <kodi dir>/userdata/addon_data/plugin.video.gaia/cache.db
This should fix all Real Debrid Gaia issues moving forward!
June 27th Update: The Gaia Kodi addon has been updated to v5.0, a major new update! The full change log is at the bottom of this guide, but a summary of the major changes are:
Added new cinemative experience feature
Added binge watching
Integrated Emby servers and providers
Improved trailer system
Updated cfscraper – more working providers!
Improved Real-Debrid and Premiumize APIs
Added 9 new usenet providers
Fixed and updated countless other scrapers and domains
The last major version of the Gaia Kodi addon was v4.0, released on February 15th. This was a massive release and update to Gaia. which included:
Faster menu speeds
Better scraper times
Better external hoster support
How to Install Gaia Kodi Addon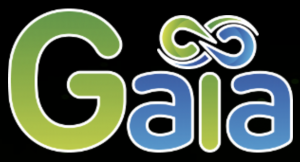 Before you install the Gaia Kodi addon, it is recommend that you already have Incursion and Placenta installed if you want to take advantage of using the scrapers from those addons. You can always install them later and then go back and run the Gaia setup guide below to integrate properly with them.
Standard Method
From the Kodi main menu, navigate to SYSTEM > File Manager > Add Source > None
Type the following EXACTLY http://repo.gaiakodi.com and select Done
Highlight the box underneath and enter a name for this media Source like gaia and then click OK
Go back to your home screen.

ON Kodi 17 Krypton or later: Select Add-ons > Add-on Browser
ON Kodi 16 or earlier: Select SYSTEM > Add-Ons

Select Install from Zip File > gaia > repository.gaia.zip and wait for the Add-on enabled notification
Select Install from Repository > Gaia repository 1 > Video Add-ons > Gaia > Install
Wait for Add-on enabled notification
Git Browser Method
If you don't already have the Git Browser Kodi addon installed, click here to read our guide and then come back here and use the instructions below.
From your Kodi home screen.

ON Kodi 17 Krypton or later: Select Add-ons > Add-on Browser
ON Kodi 16 or earlier: Select SYSTEM > Add-Ons

Select My Addons > Program Add-ons > Indigo
Navigate to Addon Installer > Git Browser > Search By GitHub Username > **New Search**
Enter gaiaorigin into the search bar and then click OK. Select repository.gaia.zip from the list, making sure you select the highest revision of the repository.
After the repository has installed, click Continue when you get the popup.
Back out of the Indigo addon and navigate to SYSTEM > Add-ons > Install From Repository > Gaia Repository 1 > Video Addons > Gaia > Install
Wait for the Add-on Enabled Notification
PROTECT YOURSELF ON THE INTERNET
Sign up for a premium Kodi VPN and access the internet unrestricted. We offer exclusive discounts for NordVPN, the highest respected VPN in the Kodi community. It has some great features for users:
Apps for Android, iOS, Mac, Linux & more
Zero Logs
Unlimited bandwidth
Tier 1 hardware (no speed slowdown)
Access to servers hundreds of VPN servers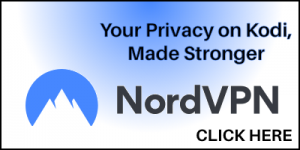 Click here to learn more about Kodi VPN protection
The first time you launch Gaia, you will be asked to execute the Setup Wizard, which we will walk you through below. If you accidentally select no, you can run through the Setup Wizard by selecting the option in the Gaia addon settings.
For the first part of the setup, you have to Accept the Gaia Disclaimer at the front of the wizard.
When you get to the prompt asking you about "Full" or "Basic" settings selection, stop and read below:

If you are on Kodi 17 Krypton, you can use the Full Settings with Help Labels option.
If you are on Kodi 18 Leia you MUST use the Basic Settings Without Help Labels option.

When the setup guide launches, you are asked to select which Setup Mode you want to complete. The options are below, but we are going to select the Reaper Setup. It only takes a few minutes and is optimized for Kodi users

Automatic Setup (0 Minutes): Use default settings
Reaper Setup (3 minutes): Use Reaper's custom settings
Quick Setup (5 minutes): Configure essential settings
Extensive Setup (10 minutes): Configure major settings
Manual Setup (15 minutes): Configure settings manually

You will see two popups next. The first warns you that these settings may not return maximum results for all users. The next warning tells you that all questions and comments if you use the Reaper Setup must be directed to Reaper on Reddit. Click OK and then YES.
Next, you'll see "Gaia provides integration for various external services that improve the functionality of the addon. You can activate your accounts or continue to only use basic services." Click on Continue.
In the first part of the Gaia setup, you are asked to enter in your credentials for all of the various services that Gaia uses. The more services you have accounts for, the better Gaia will perform for you. Check out the accounts list below and click to read our guide for each. When you click on each option, select Activate Account and follow the steps on the screen.

IMDB
Offcloud
AllDebrid
RapidPremium
Alluc
PronTv

When you are done, click Continue at the top of the page.
The next page asks you to enable or disable some popular free Kodi scrapers. We've listed our recommendations below. When you are done, click Continue.

Local Providers – Disabled
Premium Providers – Enabled
Universal Providers – Disabled
Universal Scraper Providers – Disabled
Noobs and Nerds Providers – Disabled (These are now obsolete)
Incursion Providers – Disabled
Placenta Providers – Disabled
Civitas Providers – Enabled

Next, the wizard says "You can automatically start playback after streams have been found, or manually select a stream from the list of results according to your preferences. Note: Each one has its own set of filters. Which playback mode do you want to use?" If you want to be completely hands off, select Automatic. If you are picky about the stream quality and want to see the links returned, select Manual.
And that's it! Select Finish to complete the setup wizard.
Best Settings
You can launch the Gaia Kodi settings by hovering over the addon, pressing the menu ('c') button, and selecting Settings. The first time you launch the settings, you will see the following window: "Do you want to automatically setup Gaia using the stepwise configuration wizard, or tune individual options using the advanced settings?
The Wizard will take you through some basic configuration steps, but if you are going to follow our guide below, select Advanced. The following options are ones worth considering to toggle. The rest can be left as default.
General Settings
Secondary, Tertiary Language: If you want to activate non-English providers, activate these languages as you wish.
Settings Cache: This will cache the addons settings in memory to increase performance. Older Kodi hardware devices may have issues with this setting such as users who run SPMC or don't have Android 5+. If Gaia does not work for you, turn this setting off.
Status Tracking / Progress Tracking: If you have a single Trakt account for everyone that will use Gaia on this device, change this option to Trakt. If you don't want all usage to update in your Trakt account, keep this at Local.
VPN: You can enable a VPN for use right within Gaia. Click Enable if you want to enable it, and then click Configuration to run through the setup wizard. A VPN can give you unrestricted access to the internet and return more streams. Use the links below to sign up for a VPN today.
Interface Settings
Premiumize Information / EasyNews Information: You can track your daily usage and cost stats within the Gaia Kodi addon for these services so that you don't go over your allocated bandwidth. If you want to see this info, set both settings to All.
Title Layout (Section): If you use Trakt, you MUST set the Movie, Show, Documentary, and Short Layout options to TITLE.
Scraping Settings
Provider Optimization: Select this option to have Gaia automatically pick your provider timeout that matches your internet connection speed. If you use the Amazon Fire Stick or run on wi-fi network, expect your timeout to be higher.
Page Limit: This can speed up searching by limiting the number of pages that a single provider can return to you. We recommend 1 or 2 here. Remember, you only need 1 search result!
Failure Detection: This can automatically disable providers if they do not return results before the timeout value. If you want to be proactive and not waste time with dead providers, Enable this option, set the Stop Threshold to 3, and the Retry Delay to 2
Preemptive Termination: This setting allows the Gaia Kodi addon to stop searching for results when a certain criteria are met. This is really key to speeding up search results so pay attention to each option. Personally, I am happy when I receive 10 HD streams to select from, so I set my Minimum Streams to 10, and my Video Quality to HD720. If you prefer to see specific codecs or audio channels, adjust to your liking.
Providers Settings
The Setup guide wizard you performed above should enable all of the providers you selected in that area and I don't think you have to touch any of the settings in here. If you find that one of your providers packs is slowing you down or you get enough results from premium links without Incursion or Placenta, you may want to come and disable those options in the Gaia Kodi settings here.
Accounts Settings
Again, these settings should be configured fine from the work you did in the setup guide above. You can come here and tweak minor options for each provider if you wish.
Streaming Settings
Default (Under Torrent Streaming): Select the default service torrent method you want to use. If you use Premiumize, make that the default option. If you don't, but you Real-Debrid, make that the default option. Otherwise, this can stay at Default.
Default (Under Hoster Streaming): We recommend speeding up search results by disabling ONE of either ResolveURL or URLResolver and enabling the other so that you don't duplicate efforts.
Manual & Automation Settings
These two areas are identical depending on whether you have Automatic or Manual playback selected. If you have Automatic selected, then click Enable in the Automation area and setup the addon in that tab.
Premium Streams (under Sorting Restrictions): If you have setup premium accounts, then set this option to 2nd. Otherwise, leave this as default.
Direct Streams (under Sorting Restrictions): If you have set Premium to 2nd above, then change this to 3rd. Otherwise, leave it as default.
The rest of the options in this section are fairly self-explanatory and are picked based on your preferences. You can enable or disable whether you see dubbed audio, subtitles, high or low quality video files, and more.
Download Settings
If you want to download files using the Gaia Kodi addon, you must enable the option here and then select your download path.
The other sections for Subtitles, Library, and Lightpack should be enabled if you wish to use those services. If you enable them, follow through each step to configure settings as you wish!
In terms of customization and integration with premium services, there is no better Kodi addon other than Gaia. If you are a new user and want a few alternatives to have at your disposal, here are some other hall of fame worthy Kodi addons to check out:
Gaia v5.0 Change Log
– Added cinematic experience.
– Added binge watching.
– Integrated Emby servers and providers.
– Improved alternative title handling.
– Improved trailer system.
– Fixed trailer art.
– Improved autoplay playback loop.
– Updated Yoda and YouTube dependency.
– Added ExtendedInfo extension endpoint.
– Fixed descending order in list sorting.
– Added Trakt progress and calendar sorting.
– Rewrote the language system.
– Better language detection.
– Updated cfscrape.
– Removed duplicate Trakt show summary function.
– Consistent metadata duration.
– Better player metadata.
– Cleaned up core code.
– Added empty history notification.
– Fixed history list autoplay start.
– Fixed history addition with autoplay.
– Changed episode title in history list.
– Improved RealDebrid season pack selection.
– Added RSS feeds lookups to the Premiumize provider.
– Changed BiNzb provider link resolving.
– Changed Movcr provider link resolving.
– Changed Prostylex provider link resolving.
– Fixed debrid download dialog loop.
– Fixed OffCloud usenet status.
– Fixed movies and shows that do not have a year.
– Remove torrent streams for external providers.
– Better FanArt movie retrieval.
– Improved alternative title retrieval.
– Added more advanced preemptive termination.
– Disabled iDope provider by default.
– Changed OffCloud cache API link.
– Updated audio codec detection.
– Fixed timestamp creation for future dates.
– Improved cache lookups.
– Fixed progress dialog type.
– Fixed OffCloud manual file selection.
– Updated file exclusions for manual file selection.
– Fixed and improved usenet providers.
– More intelligent local caching.
– Faster menu navigation.
– Improved play count and watched management.
– Fixed watched status and episode count overlays.
– Reposition list on changing watched status.
– Added a rescrape option to the context menu.
– Fixed maximum debrid cost.
– Updated CloudFlare redirects.
– Fixed torrent file hash calculation.
– Fixed YggTorrent provider.
– Fixed sequential playback for local downloads.
– Fixed meta cache for shows  with the same IMDb ID.
– Fixed Premiumize API cache inspection.
– Fixed Premiumize API progress message parsing.
– Improved special season and episode support.
– Added more metadata edition types.
– Fixed URL encoding in context menus.
– Fixed direct show progress setting.
– Fixed overlay and playcount.
– Hide metadata for directory navigation.
– Fixed IMDb list next navigation.
– Fixed IMDb rating and duration detection.
– Added IMDb ratings list.
– Improved Trakt watched marking.
– IMDb watchlist and ratings export to Trakt.
– Possible fix for labels when the scraping window is canceled.
– Fixed Trakt custom list manager.
– Added NzbIndex usenet provider.
– Added DogNzb usenet provider.
– Added NzbHydra usenet provider.
– Added NzbWolf usenet provider.
– Added NzbNoob usenet provider.
– Added AltHub usenet provider.
– Added NzbFriends usenet provider.
– Added FindNzb usenet provider.
– Added NzbServer usenet provider.
– Improved stream and cloud handling.
– Changed YTS domain.
– Fixed debrid sources for external provideres.
Let us know on Twitter or Facebook if we can help you out!
Disclaimer
We have no control over and do not host or upload any video, films, media file, or live streams. KodiTips is not responsible for the accuracy, compliance, copyright, legality, decency, or any other aspect of the content of streamed from your device. If you have any legal issues please contact the appropriate media file owners or host sites.