Are you looking to watch live TV and on-demand movies, sports, and shows? If so, our guide on how to install the DirecTV Stream app on Android TV / Firestick will help you do just that. Do not miss out on the tips we provide in this article.
In this article, we will go over the following points:
Related: How to Quickly Install the HappyMod APK on Android TV / Firestick [2022]
What is DirecTV Stream?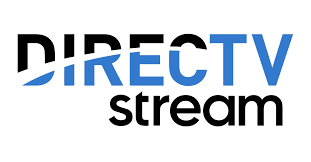 DirecTV Stream lets the viewers watch live and on-demand videos through the internet. It offers 65,000 on-demand titles and 140+ live TV channels.
You don't need to pay a yearly subscription or pay for any extra equipment to start streaming. You can watch DirecTV live sports and other video content through your Smart TV or PC.
To stream without a TV box, you need a lag-free experience. Make sure you have a high speed internet connection to seamlessly stream your favorite content. If you have an 8Mbps internet connection, you're in for an amazing time streaming on DirecTV Stream.
DirecTV Stream plans and pricing


DirecTV Stream offers four paid plans.
The ENTERTAINMENT plan is for those who eat and live entertainment. It comprises 65+ channels including ESPN, TNT, Nickelodeon, and HGTV. The Entertainment plan is priced at $69.99/month.
The CHOICE plan is everything ENTERTAINMENT plus sports. If you're a sports fanatic, this plan is all you need. Enjoy Regional Sports Networks like MLB Network, NBA TV, college sports networks, and more at no extra cost. You can opt for the Choice plan at $84.99/month.
The ULTIMATE plan includes everything in the CHOICE plan along with Oxygen, Golf Channel, NHL Network, Universal Kids, Regional Sports Networks, and more. It is priced at a monthly fee of $94.99.
The PREMIER plan is everything in the ULTIMATE plan plus HBO Max, Cinemax, SHOWTIME, STARZ, Regional Sports Networks, and more. The PREMIER package is priced at $149.99/month.
DirecTV Stream Features
Here are some of the features of DirecTV that we really like.
Limitless storage for Cloud DVR
Your DVR storage relies on your subscription plan. Users taking legacy plans get access to 20 hours of DVR storage. You can upgrade your plan for an unlimited benefit costing $10 monthly.
Recordings in your DVR expire after a specific span within 90 days. You can add almost up to 30 series to your DVR.
Multi-device support
You can watch DirecTV Stream on up to 20 devices simultaneously within the same home network. While outside the home network, you can connect up to three devices.
DirecTV Stream also features "Mix channels" to let the users watch multiple broadcasts like sports, news, weather, and more simultaneously.
37 TV Everywhere Apps
DirecTV Stream grants access to 37 TV Everywhere Apps. Check out the list of compatible apps below.
A&E App
AMC App
BBC America App
BET NOW
Bravo Now
BTN2GO
CBS Sports App
CMT App
CNBC App
Comedy Central App
DisneyNow
E! Now
FOX Now
Fox Sports Go
Freeform App
FX Now
FYI App
HBO GO
MAX Go
MLB At Bat
MSG Go
MSNBC Now
Nat Geo TV App
NBC App
NBC Sports App
NFL Mobile
Oxygen Now
Showtime Anytime
Syfy Now
Telemundo Now
Universal Kids App
Universo Now
USA Now
Watch ABC
Watch Cooking Channel
Watch DIY
Watch ESPN
Pay-Per-View
Pay-per-view programs are available on DirecTV Stream. Simply tune in toChannel 101 / 1101HD. Press the arrow keys on the remote to scroll through the schedule of upcoming events. Press OK to select the program you would like to watch.
Parental Track
DirecTV stream has child safety mode. Here the parents can block restricted content from their kids. Even Hulu Live and Sling TV have the same feature. Parental control on DirecTV doesn't work on third-party apps for streaming. Set Parental control in each App you connect with DirecTV.
Also read: How to Install BeeTV APK on Android TV & Amazon Fire [2022]
How to install the DirecTV Stream App on Android TV / Firestick / Samsung TV
You can install the DirecTV Stream app on Android TV and Firestick from the Google Play Store and Amazon App Store respectively. Also, you can install the DirecTV Stream APK on Android TV / Firestick using the Downloader app.
To begin with let's go over installing DirecTV Stream app on the official app stores.
How to Install the DirecTV Stream App on Android TV from Google Play Store
Sign up for DirecTV Stream
Go to your Android TV's Home Screen
Go to Apps and select Google Play Store
At the top of the screen, select the Search option
Type in DirecTV Stream in the search box
Select the app and click Install
Log in using your DirecTV Stream credentials
Now you can watch DirecTV Stream on your Android TV
How to access your DVR Recordings
To download your stream fully, connect to Wi-Fi
Open the DirecTV app and select Watch your DVR
On your DVR, play any existing recording show from your playlist
Press the Down arrow to proceed with downloading
Go to My Downloads and choose the show you want to stream
How to add premium channels on DirecTV
To add premium channels use a device
Head to Change Your TV Service
Select Change Plan followed by Channel add-ons
Review Premium/Movie Channels, or Sports
Add the needed channel next to the channel you want and then hit Continue
Note: To speed up the download process for a series, open the series and click Download Series. All the new episodes recorded in your DVR will be ready for quicker downloads.
How to Install the DirecTV Stream App on Firestick from Amazon App Store
On your Firestick device, connect to a Wi-Fi network
Search the DirecTV app in the search bar.
Click Get, and the DirecTV app will install on your Firestick.
Troubleshooting errors in Firestick
Click Settings > System > Network
Find the signal strength and checkmark and connect to your current network
If you can't see the network connection, connect to another network and select rescan
How to Install the DirecTV Stream APK on Android TV / Firestick using Downloader App
Downloader is an app that lets you install APK files without needing to manually download and move anything over on a USB stick. Click here to view our Downloader install guide to get it on your system. The link will open up in a new tab. Once you are done, come back here!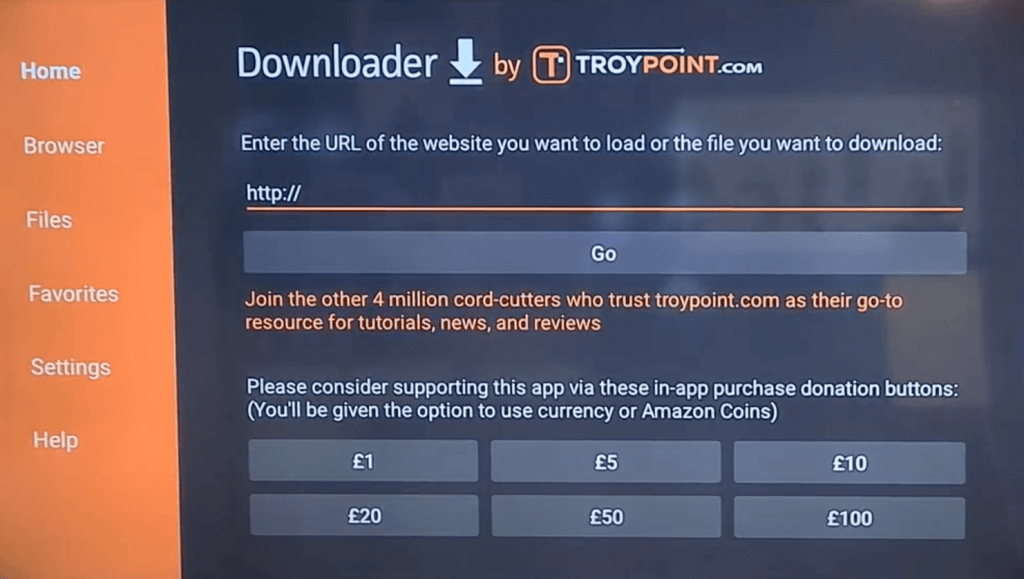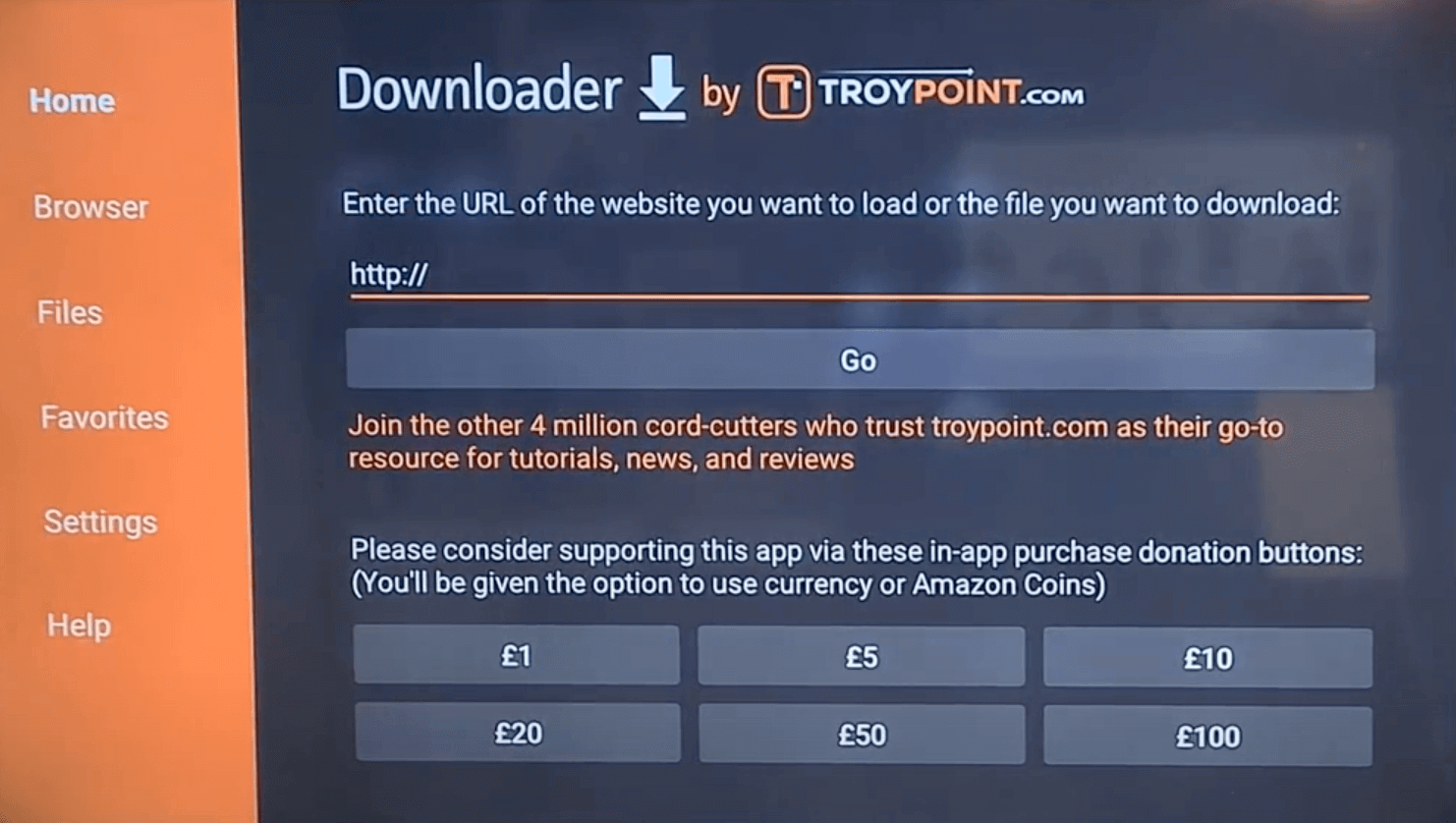 Launch the Downloader app
Select Allow in the prompt for access to photos, media, and files on your device if you agree
Click OK in the Quick Start Guide box
In the Search box, type DirecTV Stream
Select Go
Select Download App in the next prompt
Wait for the installation to complete
Click the Install button to confirm installation
You will see the "DirecTV Stream ready to launch" message indicating the app is ready to use
That's all! You are now ready to stream your favorite content on DirecTV Stream.
Install DirecTV Stream App on Samsung TV
Follow the below step-by-step guide to install the DirecTV Stream app on Samsung TV.
Press Home on your Samsung remote
Select the Launch APPS option on the left bottom of the screen
Next, in the Search box, type DirecTV Stream
Locate the app and press the Select button on your remote
Hit Install and wait for the installation to complete
DirecTV Stream launches on your Samsung TV
Choose the app and pin it to your Home screen for instant access to the DirecTV feed
Suggested read: How to Install Typhoon TV APK on Android TV [2022]
Troubleshooting Installation Errors
There are a few things to perform to fix troubleshooting errors.
| | | |
| --- | --- | --- |
| Error message | Reason | How to fix |
| Video streaming is temporarily unavailable. Please try again later. | There are many unresolved issues. | Stream the movies, series, or shows later. |
| You've reached the maximum number of devices allowed for concurrent streaming. To watch on your current device, one of the other devices will have to stop streaming. | You can not stream DIRECTV exceeding two devices. | Upgrade the pack to 3 streams. |
| Your subscription does not include this channel. Please upgrade your package or add the premium programming. | You need a subscription for a premium network, or you need other TV packages to get this title. | Upgrade your package to premium. |
| We're sorry, this video is no longer available. | Your movie and television playlists on DirecTV will be unavailable. | Pick another title. |
If the above mentioned step does not help, try the below troubleshooting steps.
Sign out of directv.com
Restart your PC and sign in again to directv.com
If this does not work as well, you can try
Clearing your Cache
Switching to a different internet connection
Changing your web browser
Were you able to successfully install the DirecTV Stream app on your Android device? What streams do you look forward to watch on DirecTV Stream? Let us know in the comments section below.