The official Kodi 18 download has officially reached Release Candidate status! This means that other than some last minute cosmetic changes or bug fixes, the final version of Kodi 18 is here!
Overall, the Kodi 18 download, Leia, has the following technical changes completed:
More than 9386 commits (code chunks changed)
More than 3000 pull-requests (collection of commits that were included in one go)
More than 8638 changed files
More than 503.000 code lines removed
More than 427.000 code lines added
Over 36 opensource developers
A lot of free time developing and testing these changes
Kodi 18 Upgrade Tips
If you are looking to upgrade to Kodi 18, here are some helpful hints to get you started:
It is a good idea to switch back to the default Estuary skin before updating. Due to backend Kodi changes, all skins need to be updated for Kodi 18. Revert back to Estuary before upgrading to ensure that you will at least see everything after you upgrade. Some of the skins that have been upgraded to support Kodi 18 include:

Confluence
Pellucid
Rapier
Transparency

You are free to install Kodi 18 right over top of Kodi 17. Your operating system should work its magic in the background.
If you want to backup your Kodi setup before updating, we have a handy Kodi backup guide that may be of use.
Kodi 18 Latest Update
December 31st: The Kodi team has released Release Candidate #4 to the public. The update continues to clean up those last minute bugs in the Kodi 18 download. The final release of Kodi 18 will be coming in early 2019!
Update documentation regarding Python and Skin develoment: Kodi Doxygen
Fix crash on certain music files that contain ID3v2 UFID frame
Do not list non-repo add-ons as "unavailable" in info dialog (the by default included ones)
Fix some interface info labels regarding music
Fix none responsive when minimising on Mac OSX
Fix path for looking up external subtitles
Replace vc140 redis with vc141 which fixes crashes on Windows (user should at least install this once)
Windows DXVA – fixed color values
Fix GUI Notifications rendering
Fix watched items in plugins (contains database upgrade)
December 17th: Release Candidate #3 has been quietly released and is the version that downloads by default. There is no blog post about the change, but you can see on the Kodi 18 download page that it is RC3.
This could mean that a final and official release is imminent any day now!
December 4th: Release Candidate #2 of the Kodi 18 download is now available. It comes with a few cosmetic changes to improve the overall package. The final release of Kodi 18 is inching closer and closer!
Update documentation regarding Python and Skin develoment: Kodi Doxygen
Linux powermanagement: change logind detection to also use Dbus
Android: Fix playback for some PVR add-ons
Fix performance issue in PVR recording sub menu by reducing number of resume point update requests
Android: Assign joysticks in order of MRU (last activation)
Fix crash when an add-on did not define a version number
VideoPlayer: fix state of a/v players after switching refresh rate
Add new setting that allows to hide "spoiler" text for TV shows or movies
November 22nd: The Kodi 18 download Release Candidate #1 is now available. The Release Candidate designation means that if no last minute critical bugs are found, this will be the final version of Kodi 18 that gets rolled out after a short testing period.
November 4th: Kodi 18 beta version #5 is now available to download. Some of the changes in this latest beta include:
Fix repository connection issues on Windows which affected certain CPU types
Some improvements to Android video playback
Some improvements to OSX resolution switching
Support for Radio Data RDS if the PVR backend supports this
Try to find the best matching resolution automatically for refreshrate switching if the user has not made a selection in resolution whitelist setting
Update Chorus2 webinterface which contains security and general fises
General code improvements and cleanup
Give the new Kodi 18 download a try today!
Kodi 18 Features
Much of the work in Kodi 18 Leia has been to standardize the backend code, which should mean less errors and better video processing for everyone! Some of the other features noted in this Kodi 18 download:
Button maps for controllers completed
Improved playback on Android video and DTS-HD audio
Revamped music library to read metadata instead of just file name.
Live TV overhaul – Need a USB or network tuner such as HDHomeRun.
Xbox One Support
More standardized Android code: Now includes leanback search integration and Google Assistant voice integration
Better remote and controller support
Revamped video player support
Digital Rights Management (DRM) support for login and subscription based DRM services.
Libretro API added for full game client support. Libretro is the most popular backend for classic game emulators and inclusion into Kodi will open up a whole world of users who can emulate old games within the Kodi interface. Setup can be tricky for beginner users, so we are interested to see how each setup is on Kodi, particularly getting your game controllers (including Playstation and Xbox) to work.
Improvements to nearly all backend PVR clients supported by Kodi including FilmOn, HDHomeRun ArgusTV, and others. This should mean better menus, feel, and look for viewing live TV channels via an over-the-air tuner.
Improvements made to Inputstream clients, which improve network streaming protocols. This should hopefully open the door to creating native Kodi addons for online streaming services such as Sling TV, Youtube TV, and other live IPTV sources.
Better Bluetooth support. This should allow controllers, remotes, keyboard, mouse, and other accessories better access to control Kodi.
Speech-to-text and recommendations support on Android TV. This should allow Kodi to better integrate into the Android backend and be included in the recommendation tiles that come standard on newer Android devices (such as the nVidia Shield).
Improved Python based  web scraper support.
Added game client addons for many popular third-party game consoles
Added new PVR clients for Zattoo Box, Teleboy, and Seldovanitv.
Added ability to inspect addon dependencies before installing
Added addons for game controllers and peripherals
Audio engine improvements
Note that all of the changes in Kodi 18 means that old skins are NOT compatible. This means that skin developers will need to add Kodi 18 support before you can use it. This happened back during the Kodi 16 to 17 transition as well.
If your skin is not supported with Kodi 18, you will most likely see the Kodi logo on startup and then Kodi will crash before it gets to your main menu. It is highly recommended that you change your skin back to the default Estuary before you upgrade.
Check out the guide below to get the Kodi 18 download today. The process runs the same across all operating systems.
Once again, installing the Kodi 18 Download is NOT recommended on your main Kodi box. It is considered to be in alpha stage and there are still bugs to work out.
As soon as the Kodi team updates everyone on the status of Kodi 18, we will provide more information in this post.
If you want to test out Kodi 18 before public release, you can install the nightly release by following these steps:
Kodi 18 Download
Visit the Kodi download page by clicking here or navigating to kodi.tv/download on your box..
Select your operating system. A popup will appear and you'll want to click on the Development Builds tab.
Read the text warning you about what the nightly builds are meant for and refer to the guide on how to submit bug reports. When you are ready to download, click the appropriate button beside the word Nightly.
The nightly build will download. When it is complete, launch it and install just like any software.
Let us know on Twitter or Facebook what feature in Kodi 18 you are looking forward most to.
PROTECT YOURSELF ON THE INTERNET
Sign up for a premium Kodi VPN and access the internet unrestricted. We offer exclusive discounts for two services – IPVanish and NordVPN. Both are respected in the Kodi community & have some great features for users:
Apps for Android, iOS, Mac, Linux & more
Zero Logs
Unlimited bandwidth
Tier 1 hardware (no speed slowdown)
Access to servers hundreds of VPN servers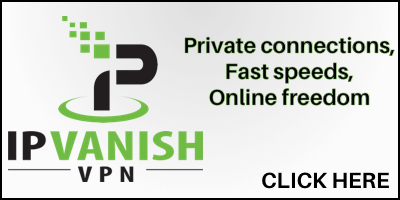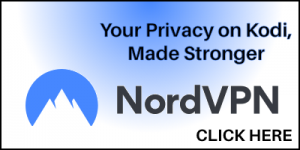 Kodi 18 Download (Leia) + New Features Preview
was last modified:
December 31st, 2018
by