All in one Kodi addons are some of the most high demand addons that Kodi users look for. They have all media in one single location, from movies, to TV, documentaries, to music, and special niches. Find out the best all in one Kodi addon and learn more information in our guide below!
All in one Kodi addons take time to develop and maintain. Unlike multi-source addons (like Incursion, Exodus, Covenant) which take its playlists from TMDB and you see what the site gives you, all-in-one playlists are (for the most part) curated, sorted, and organized for you.
Like all Kodi addons, they don't host any content directly and are nothing more than a media listing that calls upon scraper and resolver files. to play content.
Some famous all in one Kodi addons over the years include:
If you ever had these addons installed and are looking for the best 2018 all in one Kodi addons, you can see our listing below.
Good all in one addons meet the following criteria:
They have sections and content dedicated to movies, TV, documentaries, music, and sports.
Content is custom sorted for users, usually by date but often into custom playlists as well.
The addon has matured over time and is a source for a TON of content.
Most of these Kodi addons contain live IPTV content and a live Sports area as well, but we don't consider it to be mandatory.
Best All In One Kodi Addons (October 2018)
Maverick TV (Maverick Repo)
Maverick TV comes from the Maverick repo and is a long-running source for movies and TV presented in a number of different ways. It's 4K area is one of the best available, but it has a ton of stuff worth checking out.
Deathstar (uKodi1 Repo)
Deathstar is an ambitious Kodi addon that features over 12 separate Kodi "groups" and over 35 individual addons pushed together into a single spot. The number of contributors means that Deathstar is full of content, always updated, and has a good following.
Global Tec AIO (GenTec Repo)
Global Tec AIO is a combination Kodi addon of all of the other individual niches in the GenTec Repo. GenTec has a huge following and his addons are well-respected, making Global Tec AIO a really good option.
Deceit (OneNation Repo)
Deceit is an AIO addon from OneNation, who also carries a large following in the Kodi community. This addon recently added Xbox One Kodi support and covers all major areas.
WOW (uKodi1 Repo)
WOW is a newer addon to this list that combines all of the individual addons from the uKodi1 repo. It has a few unique movie niches and playlists worth checking out.
Aspis (Supremacy Repo)
Aspis is a newer playlist addon from the Supremacy repo, which is highly respected within the community. It has been adding content and new updates at a fast paced speed and has quickly turned into a playlist addon worth checking out today.
The Magic Dragon (Maverick TV Repo)
The Magic Dragon also comes from the Maverick TV repo. It does a great job displaying new movie and TV releases in neat playlists. As well, it has a huge 4K quality area and spots for music, sports, documentaries, kids, and more.
UK Turks Playlist (UK Turks Repo)
UK Turks Playlist is one of the longest running playlist addons in Kodi history. UK Turk has been a staple for many people over the years. It features everything you could imagine, is updated regularly, and carries a high reputation. It is one of the only non-Jen based addons in this list, a testament to how long it has been around the Kodi communbity.
With a few all in one addons, you may not even need any multi-source addon installed. These give you all of the major categories and playlists in a single spot. With the recommendations above, you will be able to find what you are looking for.
Do you have any other all in one Kodi addons you love? Comment below or get in touch with us on Twitter or Facebook!
PROTECT YOURSELF ON THE INTERNET
Sign up for a premium Kodi VPN and access the internet unrestricted. We offer exclusive discounts for NordVPN, the highest respected VPN in the Kodi community. It has some great features for users:
Apps for Android, iOS, Mac, Linux & more
Zero Logs
Unlimited bandwidth
Tier 1 hardware (no speed slowdown)
Access to servers hundreds of VPN servers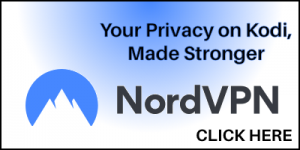 Click here to learn more about Kodi VPN protection