Do you want to update Kodi to the latest version? You've come to the right place! In two minutes, you'll have the latest Kodi version installed on whatever device you have.
If you are stuck on an old version and want to know how to update Kodi, the process is actually quite simple.
In our guide below, we'll have a look at the reasons for updating, the current Kodi version, how to update, and other important tips.
What is the Newest Version of Kodi?
The latest version of the media software is v18.5. It was released on November 21st, 2019.
Version 18 of Kodi makes a ton of key changes to the software, including:
Improved playback on Android TV
DTS-HD audio support
Xbox One Support
Better remote and controller support
The ability to play retro games in Kodi
All bugs in the new version have solved, and we highly recommend that you upgrade today.
Reasons to Update Kodi
When Kodi is updated, the latest version of dependencies are installed. Kodi addons update to work with these new dependencies and old versions of Kodi are not compatible with addons anymore.
Starting with Kodi 17, support for Android 4.4 is no more. If you still have 4.4 and your box is a few years old, it's time to upgrade. We've hand-picked some boxes for you to check out on Amazon, where shipping is free around the world.
In version 18, a lot of backend Kodi code was standardized to work with each operating system: Android TV, Windows, Mac, Linux, and more. This initially caused some growing pains, but is a good thing. It's allowed Kodi developers to take advantage of native Android TV features like leanback suggestions and DRM support for live streaming.
Kodi 18 Upgrade Tips (Before. During, and After You Upgrade)
For the best experience, please follow the following guidelines before updating Kodi.
Change your skin back to Estuary, the default Kodi 17/18 skin! Skins are not backwards compatible. If you have one that Kodi 18 doesn't support, you'll get a black screen and you'll need to perform a fresh install.
Do NOT install the same build on the newest version of Kodi as on the previous version. Builds, like skins, are not backwards compatible in most cases. You need a build made for the latest version of Kodi.
Save yourself some headache and backup Kodi before upgrading.
Double check that you don't have Android 4.4! In the Android area of your box, go to Settings > About to view Operating System info.
How to Update Kodi
Android TV
From your Android main menu, find the Google Play Store icon and click on it.
Using the search bar (it might be a magnifying glass icon), search for Kodi
Click on Kodi.
If you already have the app installed and there is a newer version, click the button that says UPDATE
If you don't have Kodi installed yet, click on INSTALL and wait for it to complete.
Launch Kodi like you normally would on your home screen. The first time you launch Kodi 18, your database will be converted so don't mess around until it's done!
Amazon Fire TV Stick
To update Kodi on the Firestick or Fire TV, follow these instructions:
Download and install the Downloader app from the Amazon Fire Store.
Launch Downloader
Click on the http:// address bar and enter in the following URL: http://kodi.tv/downloadand click Go.
A Javascript disabled warning may come up, just click OK. 
Scroll down the Kodi website that opens up and click Android and then scroll down and click on ARMV8A (64 bit)
Wait for your version of Kodi to finish downloading. Afterwards, scroll down and click Install to install Kodi on Fire Stick.
LibreElec/OpenElec
From the main menu of Kodi, navigate to System > LibreElec/OpenElec > System > Update Channel.
Select the latest version from the window. A new "Available Versions" window will come up. Click on the latest revision.
After it's done downloading, follow any prompts on the screen as it installs for you.
Windows/Mac/Linux
Head to the official Kodi website, kodi.tv, and click on the blue Download button in the upper right-hand corner.
Scroll down and select your operating system.
In the window that pops up, under the Recommended tab, click on the Installer for your operating system.
After the installer is done, launch it and install Kodi like you would any other application.
Xbox One
From the Xbox One home screen, click the magnifying glass search button.
Search for Kodi
If a new version of Kodi is available, click on Update
After it is done downloading, you'll have the latest version of Kodi installed
Launch Kodi from your home apps screen like normal
Note, due to the wide variety of Kodi builds, we are not responsible for any issues with upgrade. Not all Kodi 17 builds are compatible with Kodi 18.
If you are unsure, it's recommended that you change back to Estuary or delete Kodi and start fresh.
Congratulations, we've shown you how to update Kodi to the latest version.
Comment below or let us know on Twitter if we can help you out further!
PROTECT YOURSELF ON THE INTERNET
Sign up for a premium Kodi VPN and access the internet unrestricted. We offer exclusive discounts for NordVPN, the highest respected VPN in the Kodi community. It has some great features for users:
Apps for Android, iOS, Mac, Linux & more
Zero Logs
Unlimited bandwidth
Tier 1 hardware (no speed slowdown)
Access to servers hundreds of VPN servers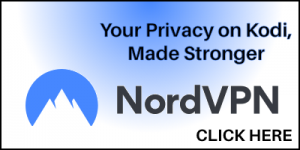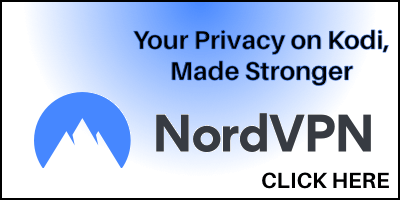 Click here to learn more about Kodi VPN protection