With support for Kodi 16 becoming less and less, follow us to find out how to easily update Kodi to the latest version, Kodi 17.
Kodi 16.1 has had a great run, but file hosts and add-ons are naturally updating dependencies to the latest version which aren't supported by Kodi 16. If you are still stuck on an old version and want to know how to update Kodi, the process is actually quite simple.
NOTE: Kodi 17 does not support Android 4.4. If you still have 4.4 and your box is a few years old, it's time to upgrade. We've hand-picked some boxes for you to check out on Amazon, where shipping is free around the world. Click here to read about new Kodi Boxes.
Kodi 17 Upgrade Tips (Before. During, and After You Upgrade)
For the best experience, please follow the following guidelines before you upgrade Kodi.
Change your skin back to Confluence, the default Kodi 16 skin! Skins are not backwards compatible and if you have one active that Kodi 17 doesn't support, you'll get a black screen and you'll need to perform a fresh install. To change your Kodi skin, navigate to Settings > Appearance > Skin > Click on your skin name and then click on Confluence.
Do NOT install the same build on Kodi 17 as you had on Kodi 16 unless it is supported. Builds, like skins, are not backwards compatible in most cases. You need a build made for Kodi 17.
Save yourself some headache and backup Kodi before upgrading. If you have trouble getting Kodi 17, you can download SPMC from the App Store, which is Kodi 16.1 repackaged under a different name, restore your setup, and have a temporary fix until you delete and retry Kodi 17.
Double check that you don't have Android 4.4! In the Android area of your box, go to Settings > About to view Operating System info.
How to Upgrade Kodi on Android 
From your Android main menu, find the Google Play Store icon and click on it.
Using the search bar (it might be a magnifying glass icon), search for Kodi
Click on Kodi. The latest official release of Kodi is the one in the Play Store, and you may also see Kodi 17 in the description.
Click on Install and wait for it to complete.
Launch Kodi like you normally would on your home screen. The first time you launch Kodi 17, your database will be converted so don't mess around until it's done!
How to Upgrade Kodi on LibreElec
The latest update for LibreElec, v8.0.1, comes with Kodi 17.1 support.
From the main menu of Kodi, navigate to System > LibreElec > System > Update Channel.
Select v8.0 from the window. A new "Available Versions" window will come up. Click on the latest revision.
After it's done downloading, follow any prompts on the screen as it installs for you.
Note, due to the wide variety of Kodi builds and how they are made, we are not responsible for any issues with upgrade. Generally, Kodi 16 builds are NOT upgradable to Kodi 17 so if you have a build and are unsure, it's recommended that you delete Kodi and all of its files, then download Kodi 17.1 using the procedure above and start fresh to reduce problems.
Let us know on Twitter or Facebook if we can help you out!
TWO PREMIUM KODI VPN SERVICES – YOUR CHOICE!
Protect yourself on the internet with a premium VPN. We offer exclusive discounts for two services – IPVanish and Strong VPN. They have some great features for Kodi users, including:
Apps for Android, iOS, Mac, Linux & more
Zero Logs
Unlimited bandwidth
Tier 1 hardware (no speed slowdown)
Access to servers hundreds of VPN servers
Money back guarantee
24/7/365 Support
The ability to be configured right at your router, for a hassle-free experience
Native apps for Amazon Fire Stick & Android TV (IPVanish)
Works with Netflix (Strong VPN)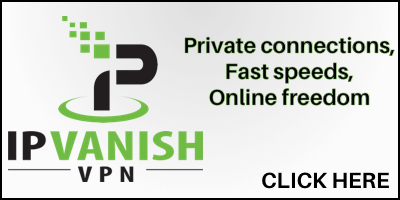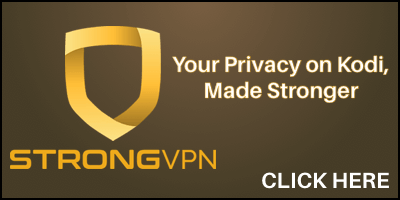 How to Update Kodi – Kodi 16 to Kodi 17 Upgrade
was last modified:
September 19th, 2017
by